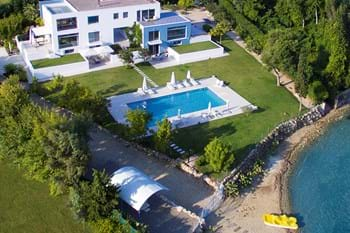 6,900,000 €
K ESTATE, Dassia
8 Beds
9 Baths
4 Receptions
596 m2
4087 m2
K Estate is comprised of three newly built luxury villas with direct access to the sea in the area of Dassia.
Ref: 20158
6,000,000 €
DASSIA BEACH PROPERTY, Dassia, Corfu
700 m2 8000 m2
Absolutely prime location property, this is a large plot of land right on the sea at Dassia just a few kilometres from the Marina at Gouvia and a short drive to the airport and Corfu town. An added bonus is a large (700m2) concrete construction and a building licence for a luxury villa.
Ref: 10789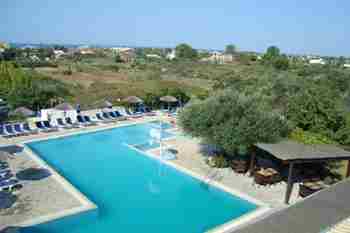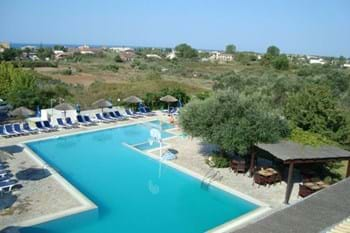 4,500,000 €
HOTEL 17773
85 Beds
66 Baths
3500 m2
12000 m2
In a rural location, on the edge of a popular seaside village, this is a modern apartment complex offering a variety of accommodation units, with 200 beds in total. This is fully operational with swimming pool, 3 restaurants, 2 bars and a gym suite.
Ref: 17773
3,500,000 €
THE GAIA ESTATE, near Danilia, Corfu
12 Beds
12 Baths
4 Receptions
800 m2
5550 m2
This is 3, absolutely outstanding, Mediterranean-style villas and separate large guest/staff house, reflecting the highest standards of design and build quality, in a convenient location, 3km from the nearest beach and the international Marina, and only 11km from Corfu Town and the Airport. Each property has commanding views down to the Marina, Corfu town and along the scenic north-east coast.
Ref: 10159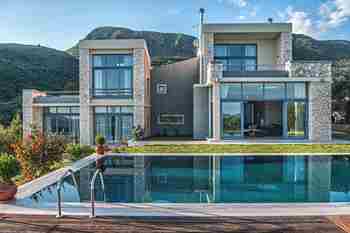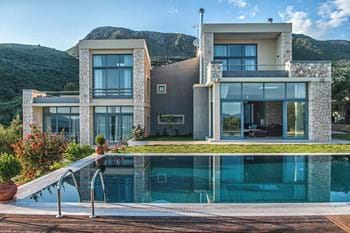 POA
SERENDIPITY, Spartilas
5 Beds
5 Baths
1 Reception
310 m2
A stunning four bedroom bespoke villa combining contemporary design with classic stonework, and the ever-amazing views along the north east coast.
Ref: 10269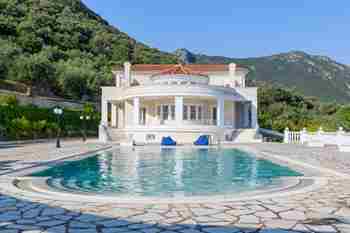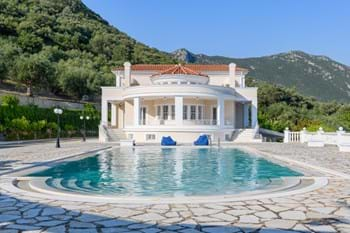 3,250,000 €
DOUKADES ESTATE, Doukades, Corfu
4 Beds
4 Baths
2 Receptions
468 m2
36000 m2
This huge estate has been built near to the village of Doukades on a beautiful hillside olive grove.
Ref: 20272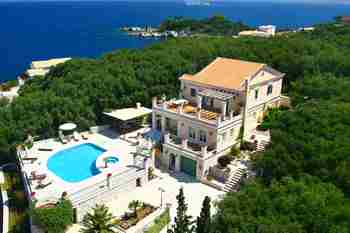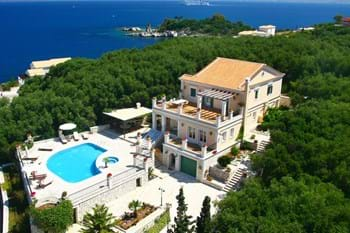 POA
VILLA KAMELIA, Kassiopi, Corfu
4 Beds
4 Baths
445 m2
2000 m2
Located in one of Corfu's most exclusive areas, villa Kamelia offers spacious accomodation, private pool and is but a few steps from a little secluded beach.
Ref: 13637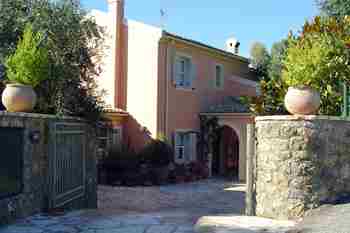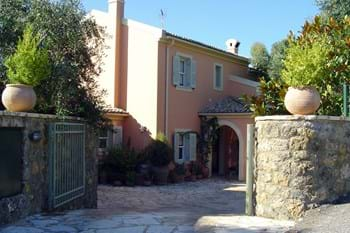 3,000,000 €
ARCADIA VILLA, Kommeno
5 Beds
5 Baths
2 Receptions
312 m2
1500 m2
Prestige property for sale in the exclusive area of Kommeno, practically on the sea and within easy reach of Corfu town, the airport, marina and golf club.
Ref: 10409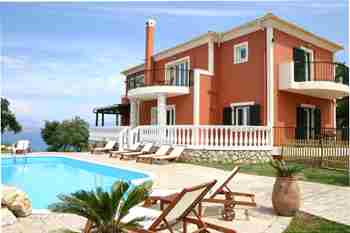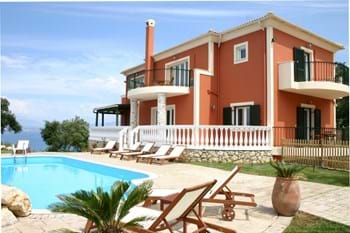 3,000,000 €
ST. NICHOLAS BEACH HOUSE, St. Spyridon
5 Beds
5 Baths
1 Reception
370 m2
Prestigious luxury villa in one of the most exclusive locations in Corfu with direct seaside access and private jetty.
Ref: 10512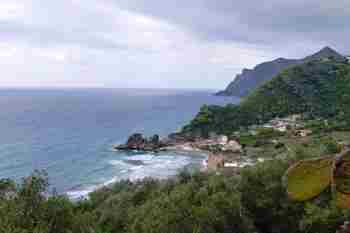 3,000,000 €
PELEKAS BEACH LAND, Pelekas
10200 m2
A rare, large plot of land, just a few metres from the stunning beach of Pelekas, with an old olive press in one corner. This plot could either be used to build a wonderful villa, or alternatively for commercial purposes.
Ref: 10855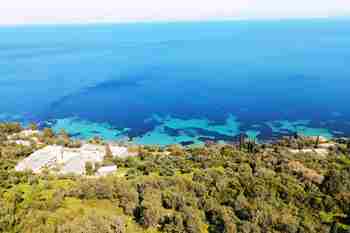 3,000,000 €
SEASHORE LAND, Benitses
80000 m2
A unique, absolutely stunning piece of land, sets on the hillside with fabulous views, plus a beachfront strip, the land is perfect for a high quality hotel or villa development.
Ref: 17796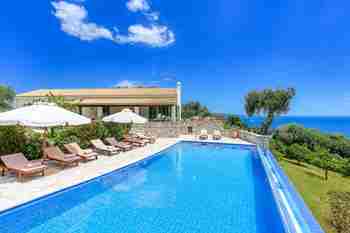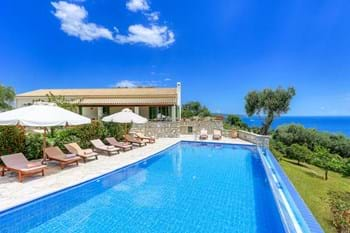 POA
KALAMI VIEW ESTATE, Kalami
5 Beds
5 Baths
1 Reception
250 m2
4200 m2
An ideally situated estate on the headland between Kalami and Kouloura.
Ref: 20132
2,800,000 €
VILLA FORTUNA, Potamos
4 Beds
3 Baths
249 m2
2080 m2
A totally unique villa, designed by its owners to the very highest specifications, this must be seen to be believed!
Ref: 20334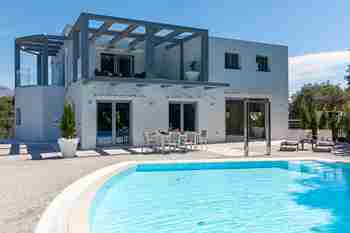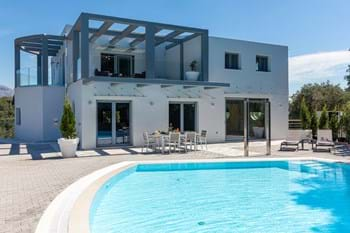 2,700,000 €
GOLDEN STAR VILLA, Kommeno
4 Beds
4 Baths
2 Receptions
480 m2
2007 m2
Completed in 2021, this impressive villa has 4 bedrooms, an indoor and outdoor swimming pool, and a private tennis court. Located in the prestigious area of Kommeno, close to the marina and the beaches on the NE coast.
Ref: 17921
2,700,000 €
VILLA AGAPI, Kassiopi
9 Beds
8 Baths
406 m2
2000 m2
This very large property on the outskirts of Kassiopi has everything and more! With a huge salt water swimming pool, a Hammam spa, outside kitchen, and fully equipped gym, the villa is divided into multiple units, and is within an easy walk of the centre of Kassiopi.
Ref: 20374