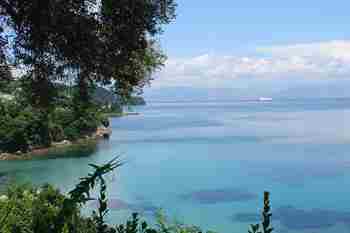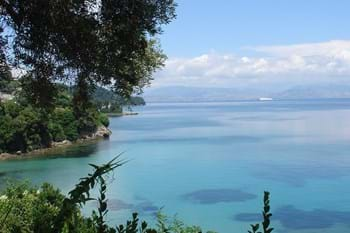 9,500,000 €
HOTEL 14694
96 Beds
96 Baths
2 Receptions
5000 m2
8000 m2
One of the island's long established hotels, in a unique seafront location, the hotel is fully operational, set along a beautiful coast and with direct beach access and stunning views.
Ref: 14694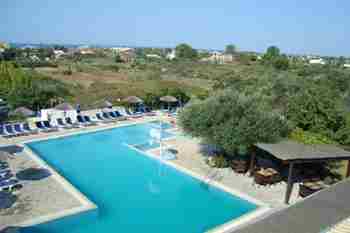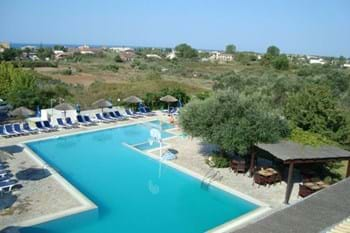 3,600,000 €
HOTEL 17773
85 Beds
66 Baths
3500 m2
12000 m2
In a rural location, on the edge of a popular seaside village, this is a modern apartment complex offering a variety of accommodation units, with 200 beds in total. This is fully operational with swimming pool, 3 restaurants, 2 bars and a gym suite.
Ref: 17773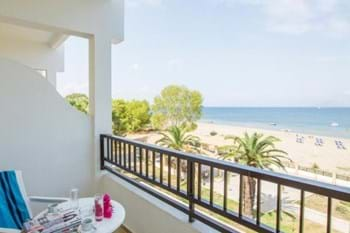 3,500,000 €
HOTEL 17769
54 Beds
54 Baths
3 Receptions
8000 m2
A well maintained 54 room hotel, located on a sandy beach with calm sea. The hotel has its own beach frontage, and all rooms have sea view. The hotel is fully operational with an excellent reputation.
Ref: 17769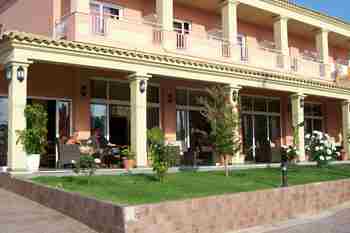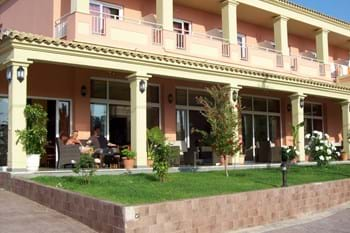 POA
HOTEL 17818
A 52 room, 3 floor hotel in the north west of the island. The hotel is located 5 minutes walk from the beach, on the otskirts of a popular village. Last refurbished in 2007 the hotel is fully operational.
Ref: 17818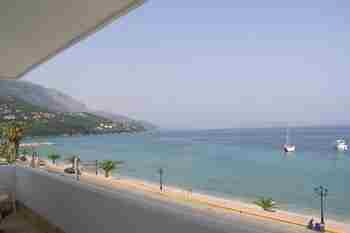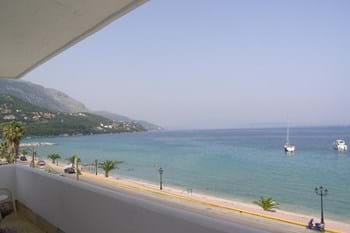 POA
CORFU HOTELS
We have a selection of hotels for sale all over the island of Corfu. Many of these are for sale privately and are therefore not listed on websites. Please contact us with details of the specification of hotel you are seeking, in order that we may send you further details. Sale prices range from €900,000 to €22,000,000.
Ref: 17829
1,950,000 €
SUNSHINE APARTMENTS, Kommeno, Corfu
Conveniently located with lovely sea views and surroundings, Kommeno Bay Apartments are an established business on the Kommeno peninsula.
Ref: 13627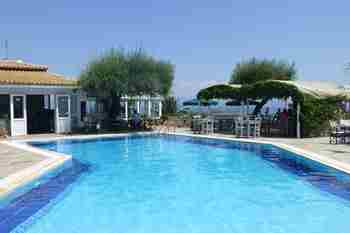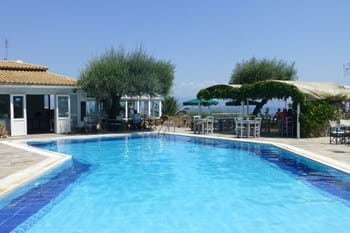 1,500,000 €
PANORAMA HIDEAWAY, Dassia, Corfu
20 Beds
16 Baths
1 Reception
5500 m2
Panorama Hideaway is a friendly, family-run apart-hotel with popular restaurant bar, located on a hill top overlooking the sea at Dassia on the north east coast of Corfu. Just a short walk from the beach, it has its own swimming pool and offers a peaceful environment in large established gardens.
Ref: 11150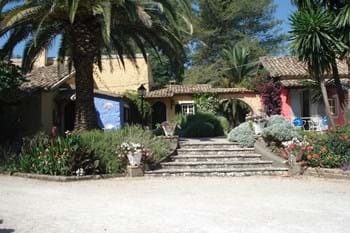 1,500,000 €
CASA LUCIA, Sgombou
13 Beds
13 Baths
10 Receptions
563 m2
Casa Lucia is an old stone olive press has been converted into 8 self-catering cottages and a large event room. Approaching the property - some of which dates from Venetian times - is like entering a traditional village, with the cottages painted different colours, and their design resembling the effect of village rooftops.
Ref: 11373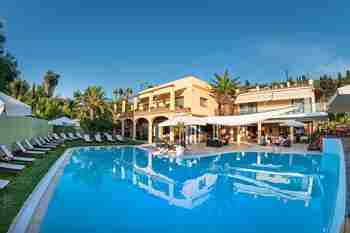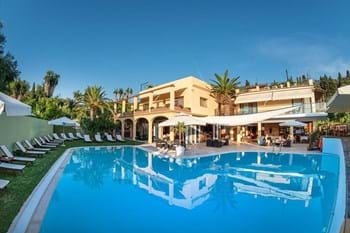 1,200,000 €
PELEKAS POOL COMPLEX, Pelekas
10 Beds
10 Baths
600 m2
1800 m2
A small complex of 10 luxury rooms, a huge swimming pool with sunbathing area, bar/restaurant, and the possibility ot develop a stunning roof terrace, or create additional accommodation.
Ref: 13659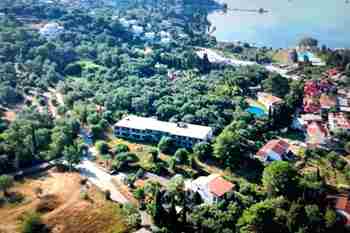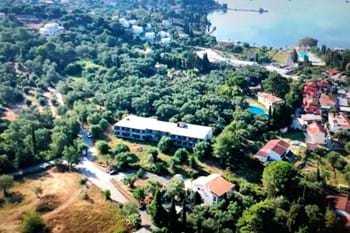 1,000,000 €
DAFNILA SUITES PROJECT
25 Beds
25 Baths
1500 m2
6000 m2
This is a project which is at the concrete stage in one of Corfu's most exclusive areas. The current layout is for 25 suites, and at its current stage it could be re-configured to offer more rooms. Set in 6,000 m2 there is ample space for a swimming pool, parking etc. State subsidies are available for purchase and for completion.
Ref: 17813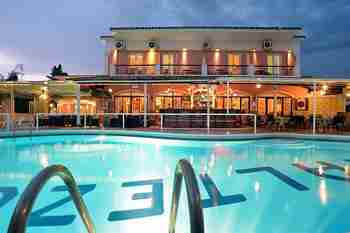 995,000 €
HOTEL 17797
22 Beds
22 Baths
2 Receptions
1000 m2
1500 m2
A small family run hotel located conveniently close to Corfu Town, and only 250m from the beach, the hotel was refurbished in 2015 and has operated successfully for many years.
Ref: 17797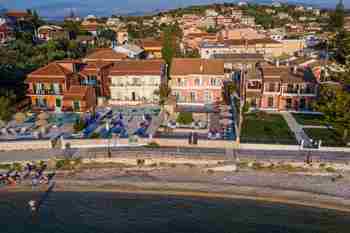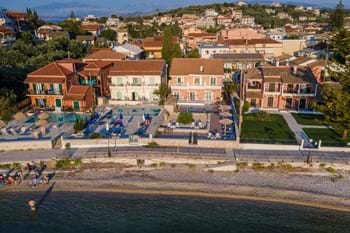 POA
KALAMIONAS APARTMENTS, Kassiopi
7 Beds
6 Baths
300 m2
700 m2
An apartment complex situated right on the beach of Kalamionas.
Ref: 19001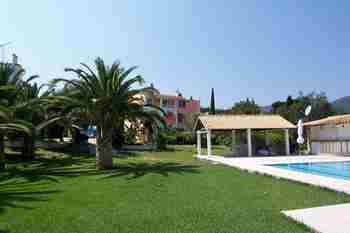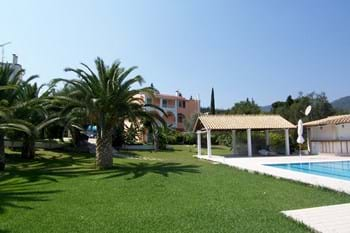 750,000 €
ANGELA APARTMENTS, Kato Korakiana
22 Beds
11 Baths
2 Receptions
1025 m2
3935 m2
Immaculate apartment complex with huge swimming pool in well-maintained grounds in a quiet residential area near Dassia. Sea views from most rooms.
Ref: 10377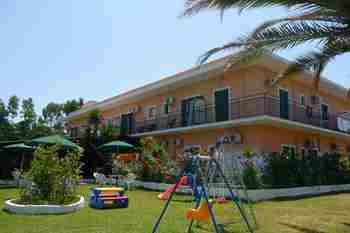 750,000 €
CENTRAL HOTEL
16 Beds
16 Baths
620 m2
4000 m2
This older style hotel is right in the centre of Dassia, within an easy walk of the beach and facilities but well back from the sounds and interference of the main road.
Ref: 11182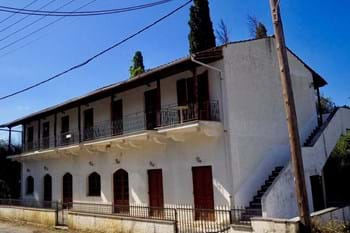 250,000 €
ANALIPSIS HOTEL, Analipsis, near Ipsos
6 Beds
6 Baths
1 Reception
380 m2
480 m2
Once a busy popular family hotel which has not been in business for some years. The hotel does not need too much work to bring it back up to standard. It is a lot of property for the price, and is divided into five separate apartments, and owners accommodation. Great investment opportunity for turning it back into a successful rental business.
Ref: 11073