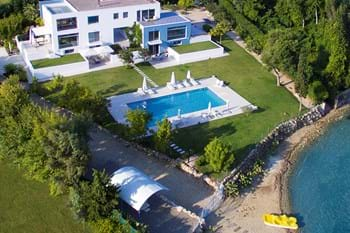 6,900,000 €
K ESTATE, Dassia
8 Beds
9 Baths
4 Receptions
596 m2
4087 m2
K Estate is comprised of three newly built luxury villas with direct access to the sea in the area of Dassia.
Ref: 20158
3,500,000 €
THE GAIA ESTATE, near Danilia, Corfu
12 Beds
12 Baths
4 Receptions
800 m2
5550 m2
This is 3, absolutely outstanding, Mediterranean-style villas and separate large guest/staff house, reflecting the highest standards of design and build quality, in a convenient location, 3km from the nearest beach and the international Marina, and only 11km from Corfu Town and the Airport. Each property has commanding views down to the Marina, Corfu town and along the scenic north-east coast.
Ref: 10159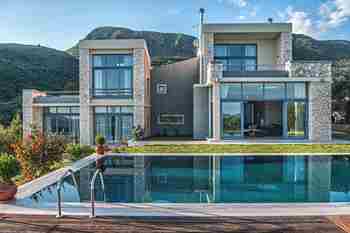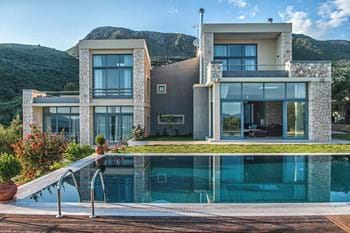 POA
SERENDIPITY, Spartilas
5 Beds
5 Baths
1 Reception
310 m2
A stunning four bedroom bespoke villa combining contemporary design with classic stonework, and the ever-amazing views along the north east coast.
Ref: 10269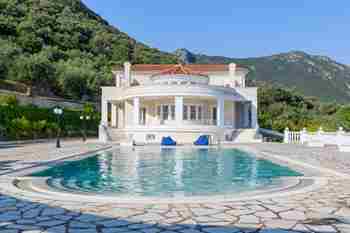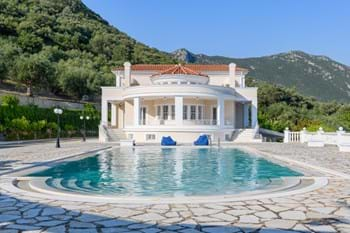 3,250,000 €
DOUKADES ESTATE, Doukades, Corfu
4 Beds
4 Baths
2 Receptions
468 m2
36000 m2
This huge estate has been built near to the village of Doukades on a beautiful hillside olive grove.
Ref: 20272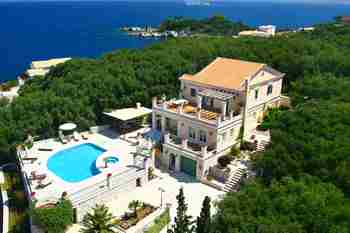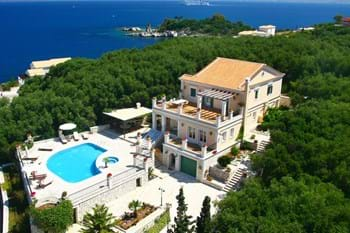 POA
VILLA KAMELIA, Kassiopi, Corfu
4 Beds
4 Baths
445 m2
2000 m2
Located in one of Corfu's most exclusive areas, villa Kamelia offers spacious accomodation, private pool and is but a few steps from a little secluded beach.
Ref: 13637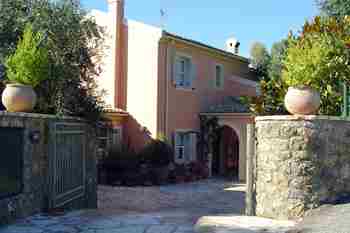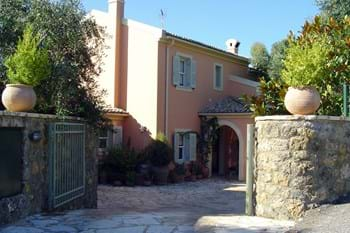 3,000,000 €
ARCADIA VILLA, Kommeno
5 Beds
5 Baths
2 Receptions
312 m2
1500 m2
Prestige property for sale in the exclusive area of Kommeno, practically on the sea and within easy reach of Corfu town, the airport, marina and golf club.
Ref: 10409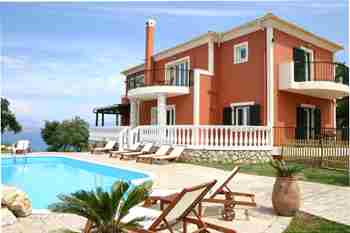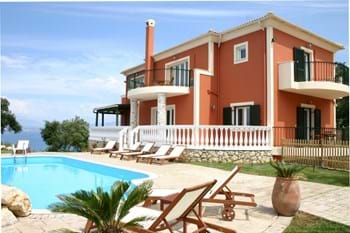 3,000,000 €
ST. NICHOLAS BEACH HOUSE, St. Spyridon
5 Beds
5 Baths
1 Reception
370 m2
Prestigious luxury villa in one of the most exclusive locations in Corfu with direct seaside access and private jetty.
Ref: 10512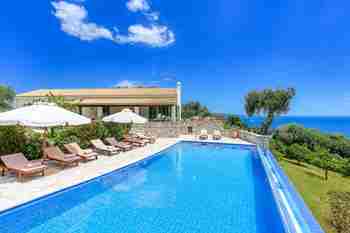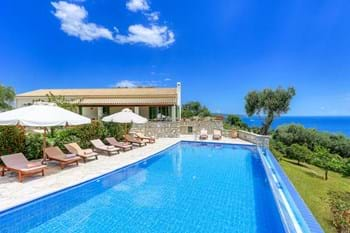 POA
KALAMI VIEW ESTATE, Kalami
5 Beds
5 Baths
1 Reception
250 m2
4200 m2
An ideally situated estate on the headland between Kalami and Kouloura.
Ref: 20132
2,800,000 €
VILLA FORTUNA, Potamos
4 Beds
3 Baths
249 m2
2080 m2
A totally unique villa, designed by its owners to the very highest specifications, this must be seen to be believed!
Ref: 20334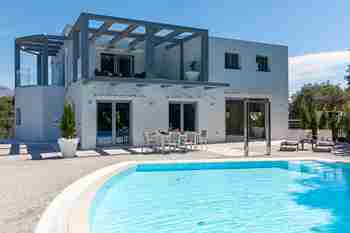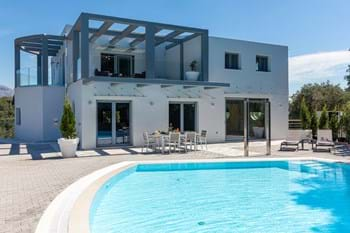 2,700,000 €
GOLDEN STAR VILLA, Kommeno
4 Beds
4 Baths
2 Receptions
480 m2
2007 m2
Completed in 2021, this impressive villa has 4 bedrooms, an indoor and outdoor swimming pool, and a private tennis court. Located in the prestigious area of Kommeno, close to the marina and the beaches on the NE coast.
Ref: 17921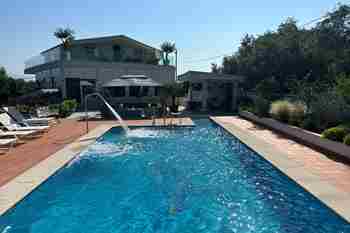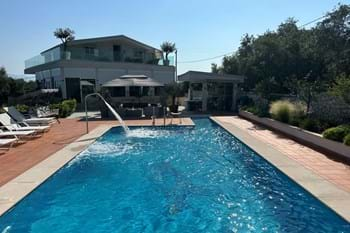 2,700,000 €
VILLA AGAPI, Kassiopi
9 Beds
8 Baths
406 m2
2000 m2
This very large property on the outskirts of Kassiopi has everything and more! With a huge salt water swimming pool, a Hammam spa, outside kitchen, and fully equipped gym, the villa is divided into multiple units, and is within an easy walk of the centre of Kassiopi.
Ref: 20374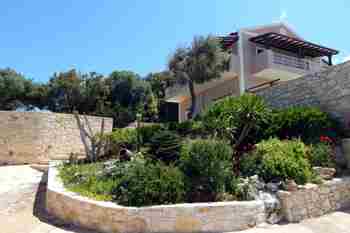 2,600,000 €
VILLA AIMILIA, St Spyridon
5 Beds
6 Baths
1 Reception
200 m2
4000 m2
A recently refurbished, five bedroom villa with private sea access.
Ref: 20102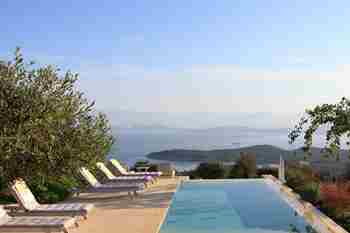 POA
LEMONI, Kassiopi, Corfu
4 Beds
4 Baths
1 Reception
260 m2
7000 m2
A beautifully designed four bedroom property, with mesmerising sea views in a quiet, peaceful location.
Ref: 20230
POA
SERENITY, Pentati, Corfu
3 Beds
4 Baths
1 Reception
210 m2
3200 m2
A newly completed, spectacular 3 bedroom villa, with the possibility to extend, perched on the hillside on the west coast of Corfu, with uninterrupted views along the coastline and out to sea. The villa offers complete seclusion combined with stunning sea views.
Ref: 10509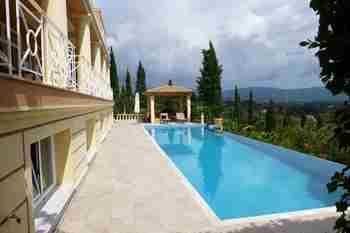 2,500,000 €
VILLA GOUVIA, Gouvia, Corfu
4 Beds
4 Baths
2 Receptions
700 m2
6400 m2
Villa Gouvia is an incredibly luxurious villa with amazing views towards the Marina. It has been built using the best materials and would be an ideal setting for glamorous parties. From its portico entrance, to the marble floors, concealed lighting and curved staircase, this property makes its impressive mark.
Ref: 10741