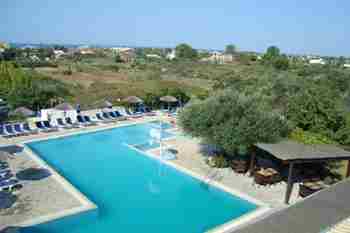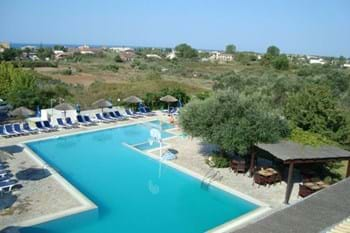 3,600,000 €
HOTEL 17773
85 Beds
66 Baths
3500 m2
12000 m2
In a rural location, on the edge of a popular seaside village, this is a modern apartment complex offering a variety of accommodation units, with 200 beds in total. This is fully operational with swimming pool, 3 restaurants, 2 bars and a gym suite.
Ref: 17773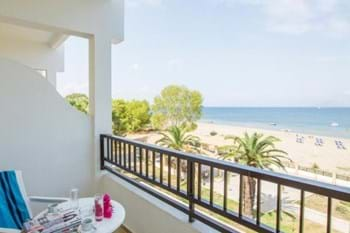 3,500,000 €
HOTEL 17769
54 Beds
54 Baths
3 Receptions
8000 m2
A well maintained 54 room hotel, located on a sandy beach with calm sea. The hotel has its own beach frontage, and all rooms have sea view. The hotel is fully operational with an excellent reputation.
Ref: 17769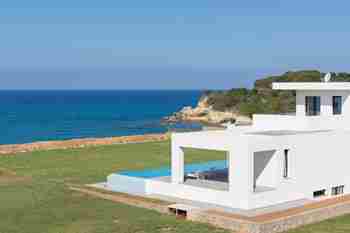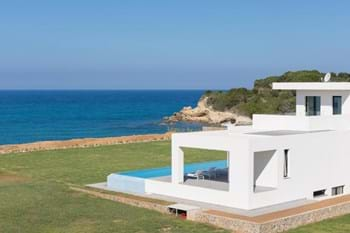 2,300,000 €
OCEANSIDE VILLA, Halikouna
4 Beds
5 Baths
1 Reception
230 m2
5000 m2
A stunning new seaside villa in the conservation area of Halikouna, on the west coast of Corfu. This property is one of the few newly constructed properties set immediately above the sea.
Ref: 18973
POA
SERENITY, Pentati, Corfu
3 Beds
4 Baths
1 Reception
210 m2
3200 m2
A newly completed, spectacular 3 bedroom villa, with the possibility to extend, perched on the hillside on the west coast of Corfu, with uninterrupted views along the coastline and out to sea. The villa offers complete seclusion combined with stunning sea views.
Ref: 10509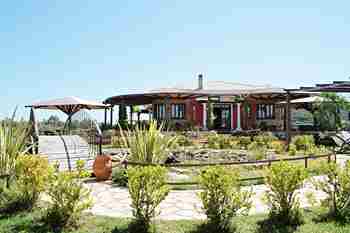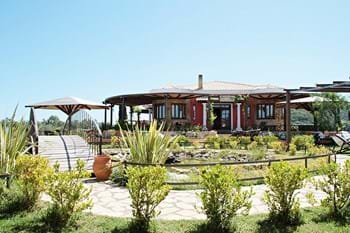 1,400,000 €
THE MANOR DEVELOPMENT PROJECT
250 m2 30000 m2
This is a highly unusual opportunity to purchase an operating, highly successful 100 cover restaurant, together with surrounding land, ideal for a variety of uses, including the construction of 6 villas, all with fabulous sea views and only 5 minutes drive down to the beach of Messonghi village.
Ref: 14682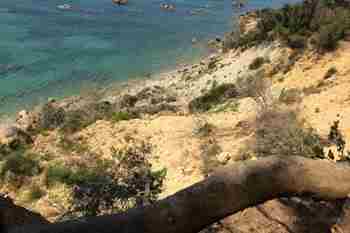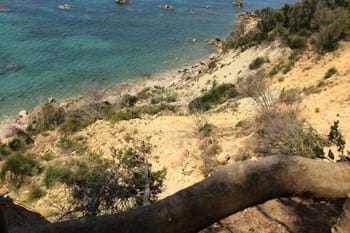 1,100,000 €
LAND ABOVE THE SEA, Halikouna
A large plot of land in the conservation area of Halikouna, already divided into 3 separate plots. One plot has extensive sea frontage (high above the sea) and the other two are set back, but also with a pathway giving access to the sea frontage.
Ref: 11447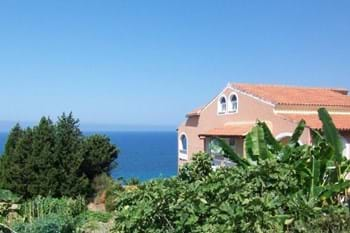 940,000 €
OLEANDER SEASIDE VILLA, Paramonas
6 Beds
3 Baths
1 Reception
200 m2
4000 m2
One of those incredibly rare, absolute beachfront properties, with a virtually private beach, in a fantastic position on the secluded west coast of Corfu.
Ref: 10495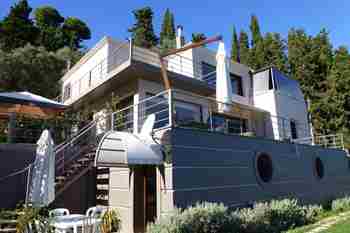 850,000 €
OCEANBLUE VILLA, Benitses
4 Beds
3 Baths
2 Receptions
180 m2
Lovely newly completed 4 bedroom villa with swimming pool, only 50m from the beach, and with easy access to the shops, restaurants and marina in Benitses - this property really does have it all!
Ref: 10852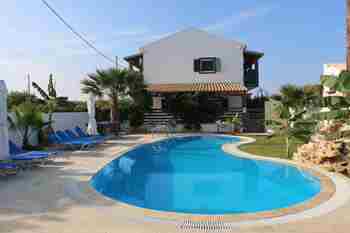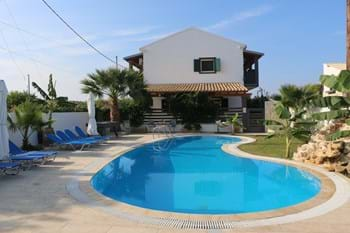 550,000 €
WATERFALL VILLA, Agios Georgios S., Corfu
5 Beds
2 Baths
1 Reception
200 m2
1500 m2
An immaculate, modern 5 bedroom villa in a popular resort, with huge swimming pool only 500m from the sandy beach, shops and restaurants of St. Georges South. The house is already a successful holiday let, as well as family holiday home.
Ref: 11459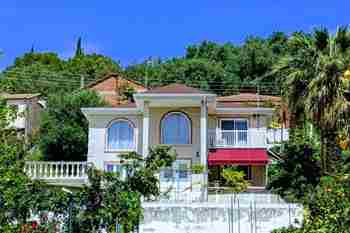 550,000 €
MAPLE HOUSE, Petriti
5 Beds
3 Baths
2 Receptions
314 m2
512 m2
A large, imposing property in the well known fishing village of Petriti on the south east coast of the island, this house has huge bedrooms and living spaces, coupled with views across the village and over the coast.
Ref: 19046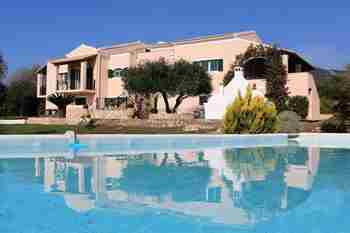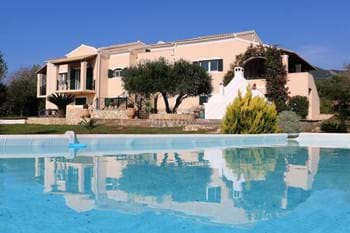 549,900 €
HALIKOUNA VIEW VILLA, Halikouna, Corfu
3 Beds
3 Baths
1 Reception
398 m2
4600 m2
A lovely villa only 400m from the beach, with views across the olive groves to the west coast. The property is constructed to a high level of quality and is ideal as either a permanent home, or holiday villa. All reasonable offers will be considered.
Ref: 11439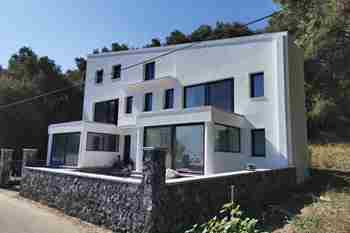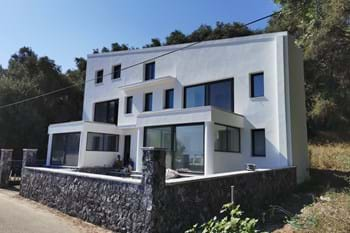 500,000 €
GREYSTONE SEASIDE HOUSE, Boukari
3 Beds
3 Baths
1 Reception
150 m2
300 m2
A highly unusual new property situated directly across a small road from the sea. The house is virtually complete and will shortly be ready for occupation. Ideal as a family home or letting investment.
Ref: 17924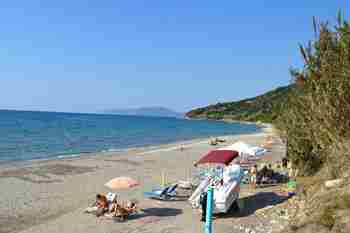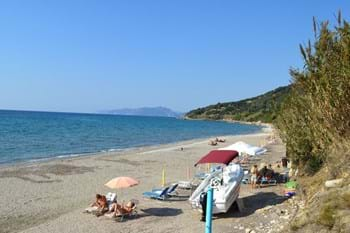 480,000 €
STARFISH COMPLEX, Paramonas
5 Beds
5 Baths
2 Receptions
150 m2
1250 m2
A small complex of apartments and house, in a 'village style' design very close to the beach in the west coast village of Paramonas. The properties are currently individual holiday lets. They would be ideal for someone looking for a live/work opportunity.
Ref: 19068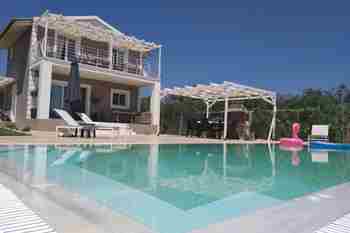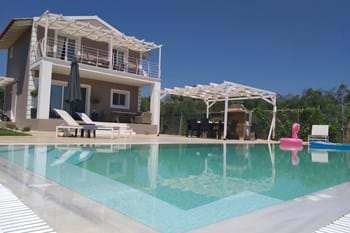 460,000 €
VILLA CALME, Halikouna
3 Beds
3 Baths
1 Reception
100 m2
1200 m2
One of a pair of new villas situated only 500m from the well known sandy beach of Halikouna, the house is an ideal holiday or full time home, or excelling letting investment. The area is a designated conservation area (natura) and is prized because of its peaceful atmosphere. Its sister villa is also available, either separately, or both properties together.
Ref: 17764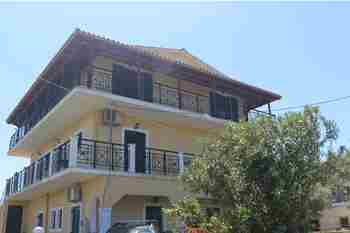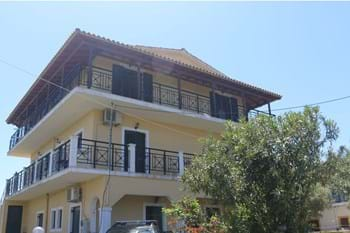 459,000 €
FLOWERTREE APARTMENTS, St.George's South, Corfu
12 Beds
9 Baths
300 m2
450 m2
The property is set on 3 floors and consists of 6 studios and 3 x 2 bedroom apartments, all with verandas, shower rooms and kitchenettes. It is only 100m from the long sandy beach of St. Georges South, and is a very short walk to shops and tavernas.
Ref: 12548