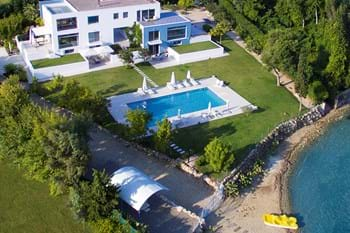 6,900,000 €
K ESTATE, Dassia
8 Beds
9 Baths
4 Receptions
596 m2
4087 m2
K Estate is comprised of three newly built luxury villas with direct access to the sea in the area of Dassia.
Ref: 20158
6,000,000 €
DASSIA BEACH PROPERTY, Dassia, Corfu
700 m2 8000 m2
Absolutely prime location property, this is a large plot of land right on the sea at Dassia just a few kilometres from the Marina at Gouvia and a short drive to the airport and Corfu town. An added bonus is a large (700m2) concrete construction and a building licence for a luxury villa.
Ref: 10789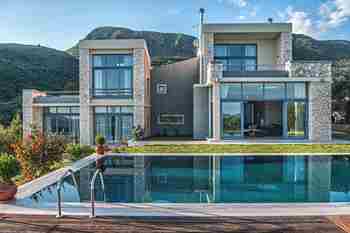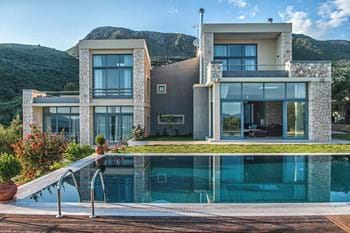 POA
SERENDIPITY, Spartilas
5 Beds
5 Baths
1 Reception
310 m2
A stunning four bedroom bespoke villa combining contemporary design with classic stonework, and the ever-amazing views along the north east coast.
Ref: 10269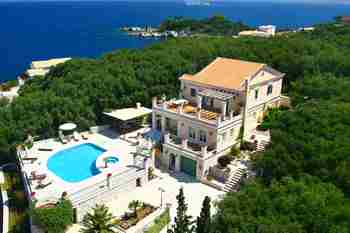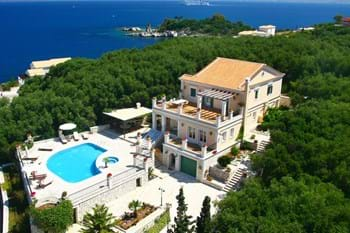 POA
VILLA KAMELIA, Kassiopi, Corfu
4 Beds
4 Baths
445 m2
2000 m2
Located in one of Corfu's most exclusive areas, villa Kamelia offers spacious accomodation, private pool and is but a few steps from a little secluded beach.
Ref: 13637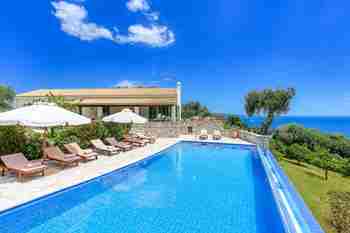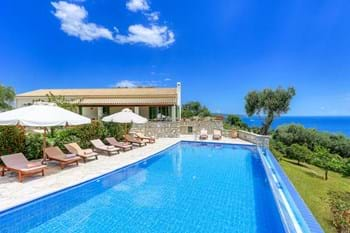 POA
KALAMI VIEW ESTATE, Kalami
5 Beds
5 Baths
1 Reception
250 m2
4200 m2
An ideally situated estate on the headland between Kalami and Kouloura.
Ref: 20132
2,700,000 €
VILLA AGAPI, Kassiopi
9 Beds
8 Baths
406 m2
2000 m2
This very large property on the outskirts of Kassiopi has everything and more! With a huge salt water swimming pool, a Hammam spa, outside kitchen, and fully equipped gym, the villa is divided into multiple units, and is within an easy walk of the centre of Kassiopi.
Ref: 20374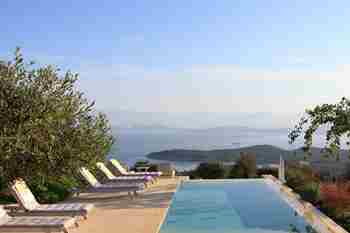 POA
LEMONI, Kassiopi, Corfu
4 Beds
4 Baths
1 Reception
260 m2
7000 m2
A beautifully designed four bedroom property, with mesmerising sea views in a quiet, peaceful location.
Ref: 20230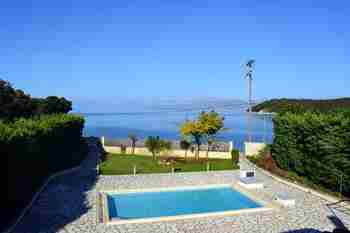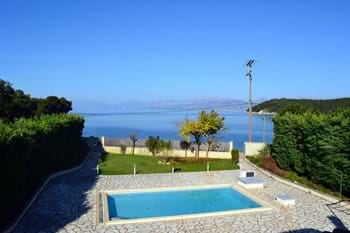 2,350,000 €
AVLAKI VILLAS, Avlaki, Corfu
6 Beds
4 Baths
2 Receptions
220 m2
1520 m2
Right on the beautiful beach at Avlaki, this pair of semi-detached villas is designed for outdoor living and is a perfect holiday home, especially suitable for two families wishing to holiday together, but have their own privacy at the same time.
Ref: 11478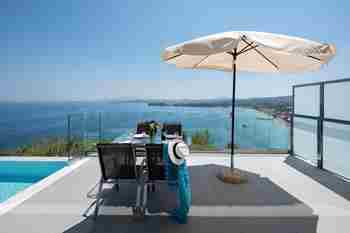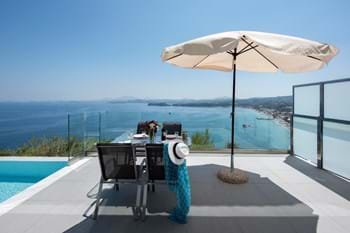 2,100,000 €
IPSOS VILLAS, Pirgi, Corfu
8 Beds
6 Baths
3 Receptions
400 m2
3722 m2
Three immaculate villas, each with a private pool, within easy reach of beaches and amenities.
Ref: 20266
2,000,000 €
OLIVE VILLA, Nissaki
4 Beds
4 Baths
1 Reception
240 m2
2450 m2
A recently built modern villa in a desirable area on the North East coast.
Ref: 20452
1,875,000 €
VILLA FRANGIPANI, Ano Korakiana, Corfu
3 Beds
3 Baths
2 Receptions
200 m2
2000 m2
One of the most beautiful villas we have seen, with a vast sea and mountain view, this is a stunning property either for year round living or as a holiday rental.
Ref: 20228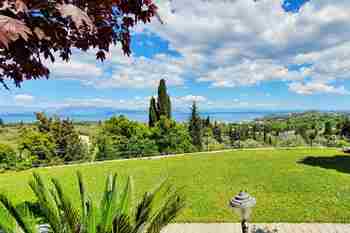 1,800,000 €
GRANDVIEW VILLA, Kato Korakiana
5 Beds
2 Baths
1 Reception
230 m2
4750 m2
This eco-friendly villa, constructed of top quality wood to the highest specifications, commands an imposing position on a hillside in the Agia Eleni district of Kato Korakiana, and has wonderful far reaching views towards Corfu town, the Marina and up the east coast.
Ref: 10712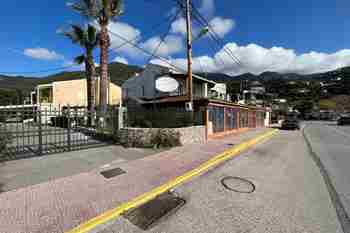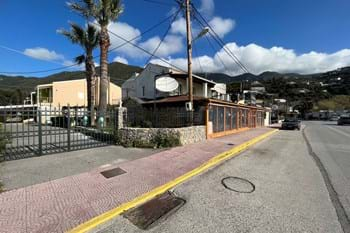 1,550,000 €
IPSOS CORNER APARTMENTS AND BAR, Ipsos
On the beach of Ipsos a large pub, a 3 bedroom apartment above and 8 two bedroom apartments behind. An incredible investment!
Ref: 20316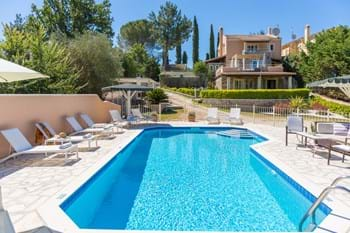 1,500,000 €
VILLA NIKOLAS, Dassia, Corfu
7 Beds
5 Baths
3 Receptions
293 m2
2000 m2
This unusual 7 bedroom villa, with two swimming pools is only 200m from the beach, and a short walk from shops and restaurants.
Ref: 10162
1,500,000 €
THE LITTLE OLIVE PRESS, Kassiopi, Corfu
5 Beds
5 Baths
2 Receptions
4000 m2
This clever conversion of an old barn and olive press fits perfectly into its surroundings, with a swimming pool, large outdoor areas and a natural garden overlooking the view to the sea.
Ref: 11043