6,000,000 €
DASSIA BEACH PROPERTY, Dassia, Corfu
700 m2 8000 m2
Absolutely prime location property, this is a large plot of land right on the sea at Dassia just a few kilometres from the Marina at Gouvia and a short drive to the airport and Corfu town. An added bonus is a large (700m2) concrete construction and a building licence for a luxury villa.
Ref: 10789
6,000,000 €
KORALI SEASIDE VILLA, near Kassiopi, Corfu
6 Beds
7 Baths
1 Reception
360 m2
5140 m2
In process of renovation, this 6 bedroom seaside villa, in one of the prime locations in Corfu, is an outstanding property. Once a boutique hotel, the house has direct level access onto a sandy beach in a calm bay. The property also offers landscaped grounds, with a completely separate guest house, and additional staff accommodation.
Ref: 10993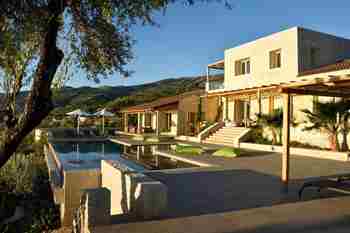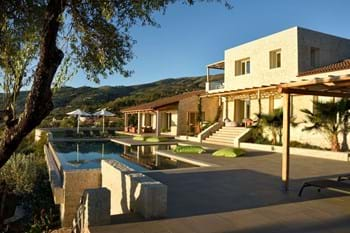 4,900,000 €
LEVANDA, Kassiopi
6 Beds
6 Baths
1 Reception
660 m2
9900 m2
A brand new, stone built, luxury smart-villa located in one of Corfu's most sought after locations.
Ref: 16710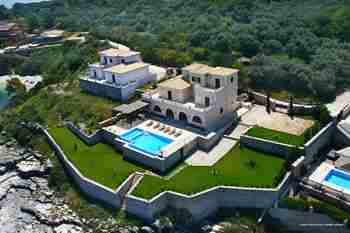 4,800,000 €
HEADLAND VILLA, Kassiopi, Corfu
4 Beds
4 Baths
1 Reception
360 m2
1600 m2
A lovely seaside villa in one of Corfu's most sought after locations. The house has direct access to the sea in a peaceful bay on the outskirts of the well known harbour town of Kassiopi. The property has been designed specifically to take advantage of its stunning location with vast terraces and an infinity pool overlooking the bay.
Ref: 11131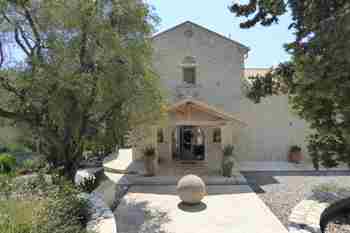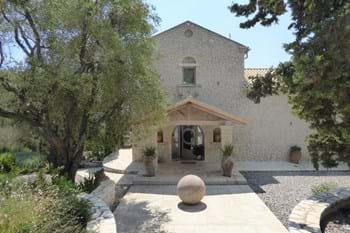 3,250,000 €
HALCYON VILLA, Nissaki, Corfu
5 Beds
5 Baths
2 Receptions
630 m2
4800 m2
This wonderful house has been lovingly built stone by stone by its present owner and is a shining example of what can be achieved when no detail is ignored both in design and construction. Just 150 m. from the sea there is footpath access to a delightful sandy cove, and the house has excellent sea views from all levels.
Ref: 10722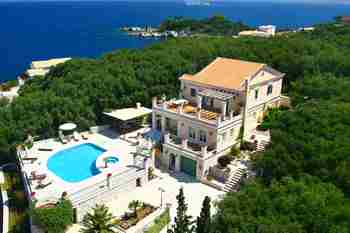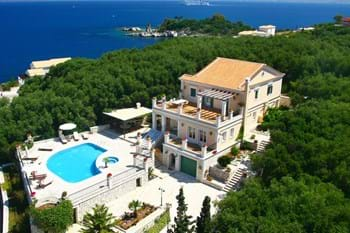 OIRO 3,200,000 €
VILLA KAMELIA, Kassiopi, Corfu
4 Beds
4 Baths
445 m2
2000 m2
Located in one of Corfu's most exclusive areas, villa Kamelia offers spacious accomodation, private pool and is but a few steps from a little secluded beach.
Ref: 13637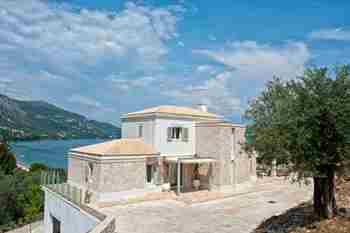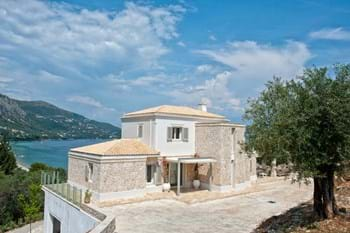 2,500,000 €
BARBATI SEASIDE VILLA, Barbati, Corfu
5 Beds
5 Baths
1 Reception
300 m2
9500 m2
An absolutely gorgeous newly completed villa set just by the beach in Barbati, with beach access down a small path. This is a lovely villa, with stunning sea and mountain views.
Ref: 11155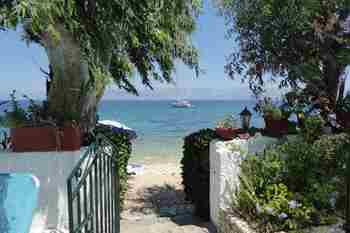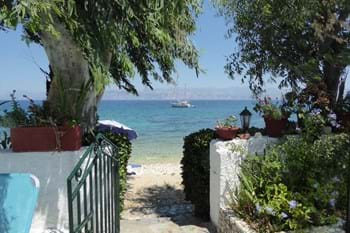 2,000,000 €
WHITE PEBBLE HOUSE, Avlaki, Corfu
5 Beds
3 Baths
2 Receptions
150 m2
1200 m2
Its impossible to be closer to the beach than this house without getting wet feet! Although old fashioned, this is a wonderful opportunity to acquire a beachfront property.
Ref: 11361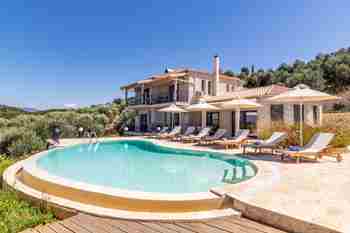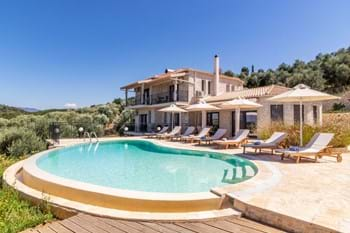 1,950,000 €
VILLA MIMOZA, Avlaki
4 Beds
4 Baths
2 Receptions
240 m2
4011 m2
This lovely four bedroomed villa has an unusual design and is within walking distance of Avlaki beach.
Ref: 17794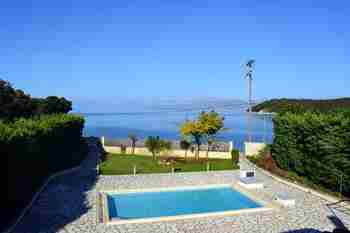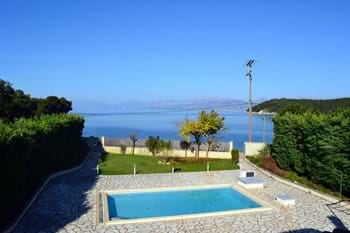 1,800,000 €
AVLAKI VILLAS, Avlaki, Corfu
6 Beds
4 Baths
2 Receptions
220 m2
1520 m2
Right on the beautiful beach at Avlaki, this pair of semi-detached villas is designed for outdoor living and is a perfect holiday home, especially suitable for two families wishing to holiday together, but have their own privacy at the same time.
Ref: 11478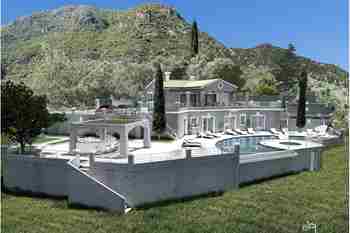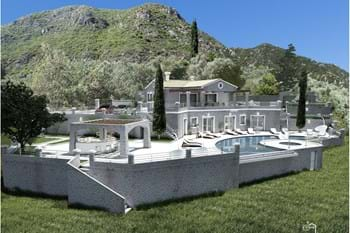 1,680,000 €
NEBULA RETREAT, Spartilas, Corfu
5 Beds
5 Baths
1 Reception
380 m2
2500 m2
This fabulous new villa is being constructed in a beautifully quiet location with breathtaking views. With a spa, sauna and huge swimming pool, the villa has a lot to offer!
Ref: 11462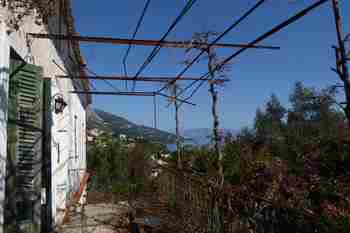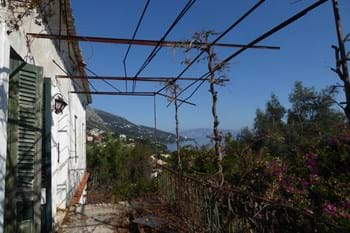 1,600,000 €
OLD WHITE MANSION, Barbati, Corfu
700 m2 4500 m2
This fabulous old manor house and attached olive press is in need of a new owner to renovate it and bring it back to its former glory. In a prime location just 150 m from the beach, this is a fantastic investment opportunity.
Ref: 11506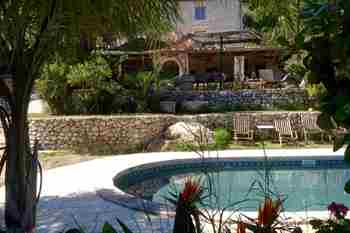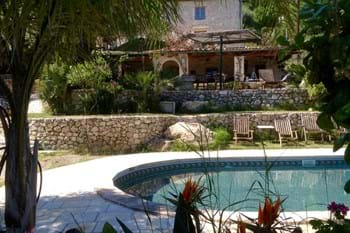 1,575,000 €
AGIOS MARKOS VILLA, Agios Markos, Corfu
Set in two acres of lush olive groves, with panoramic views across the country side towards the coast, this characterful house has been lovingly restored to a beautiful family villa.
Ref: 11437
1,500,000 €
THE LITTLE OLIVE PRESS, Kassiopi, Corfu
5 Beds
5 Baths
2 Receptions
4000 m2
This clever conversion of an old barn and olive press fits perfectly into its surroundings, with a swimming pool, large outdoor areas and a natural garden overlooking the view to the sea.
Ref: 11043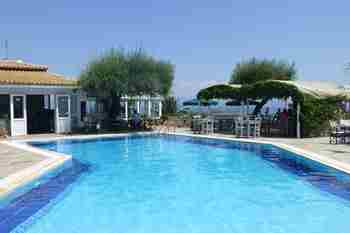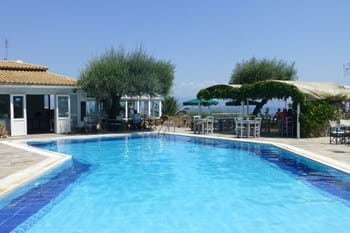 1,500,000 €
PANORAMA HIDEAWAY, Dassia, Corfu
20 Beds
16 Baths
1 Reception
5500 m2
Panorama Hideaway is a friendly, family-run apart-hotel with popular restaurant bar, located on a hill top overlooking the sea at Dassia on the north east coast of Corfu. Just a short walk from the beach, it has its own swimming pool and offers a peaceful environment in large established gardens.
Ref: 11150