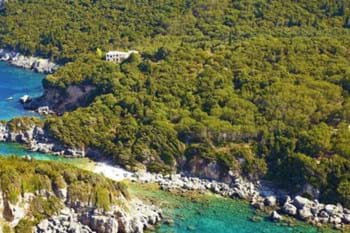 3,000,000 €
CLEARWATER VILLA, Liapades, Corfu
6 Beds
4 Baths
4 Receptions
300 m2
6416 m2
In a unique seaside location with private jetty, this 6 bedroom villa in need of refurbishment, could be a stunning property. The Paleocastritsa area is one of Corfu's best known locations with its picturesque scenery and clear waters, and the waterfront position of the villa makes it particularly desirable.
Ref: 11388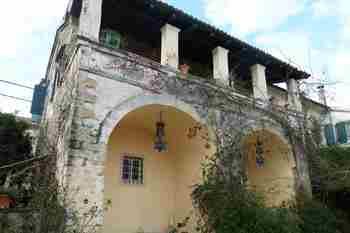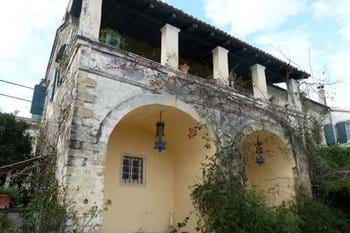 2,900,000 €
KALIGAS MANOR HOUSE, Kavalouri, Corfu
3 Beds
3 Baths
2 Receptions
279 m2
11270 m2
This is a rare opportunity indeed - a fully restored 16th Century Manor House in a peaceful village in the north of the island, in a large plot of land, with views across the olive groves and over to the north coast. The property has scope for additional development as a unique boutique hotel.
Ref: 10664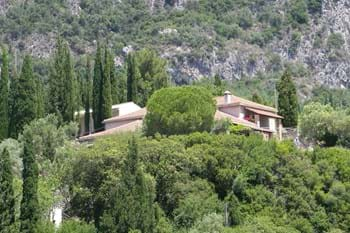 1,500,000 €
PALEOKASTRITSA ESTATE, Paleokastritsa
7 Beds
6 Baths
4 Receptions
200 m2
6400 m2
Unique estate for sale in the centre of this well-known beauty spot. Perched on a headland there is a new and breathtaking view from every angle.
Ref: 10493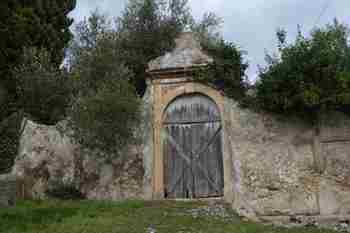 1,500,000 €
THE VENETIAN ESTATE, Kavalouri, Corfu
750 m2 72000 m2
A unique historic property in the north of Corfu, some renovation work has already been completed. This elegant stately home, once restored, would be ideal for a luxurious boutique hotel or even a large family home.
Ref: 11487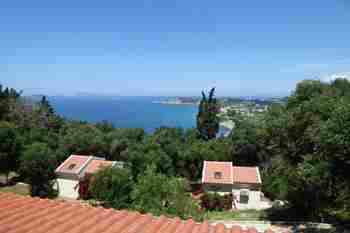 795,000 €
ELAIONAS, Afionas, Corfu
7 Beds
6 Baths
400 m2
2595 m2
This beautifully situated villa, with breathtaking sea views, includes four separate self contained studios within its grounds, making it an ideal rental business opportunity.
Ref: 11174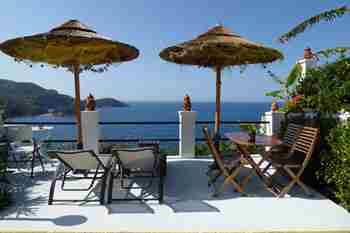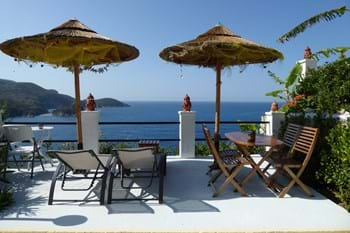 720,000 €
BOUGANVILLE APARTMENTS, Paleokastritsa, Corfu
6 Beds
5 Baths
100 m2
2000 m2
These apartments are in the most superb position on a plateau above the road into Paleokastritsa and so command a breathtaking panoramic view towards the sea and mountains.
Ref: 11167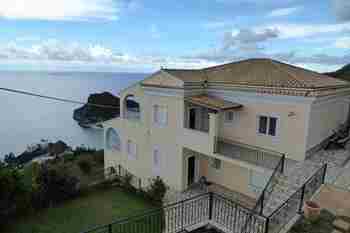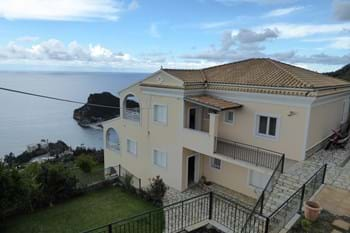 700,000 €
BIRD'S EYE VIEW, Lakones, Corfu
6 Beds
4 Baths
2 Receptions
280 m2
2000 m2
The view from this house truly takes your breath away! A large house, with views from every level, presently divided into two separate apartments.
Ref: 11221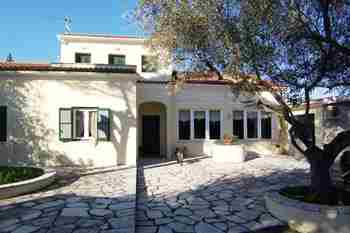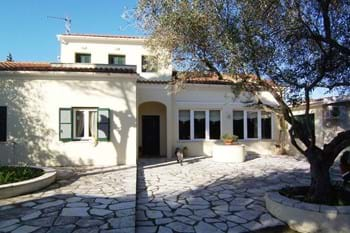 600,000 €
VILLA NICOLE, Fontana, Corfu
4 Beds
3 Baths
2 Receptions
240 m2
7000 m2
A much loved family home in large, well-tended grounds. An interesting house with some unexpected designer touches designed for convenience and comfort.
Ref: 10200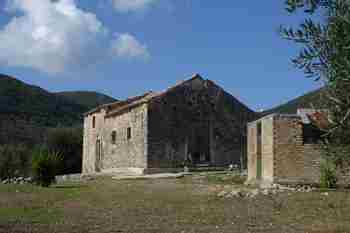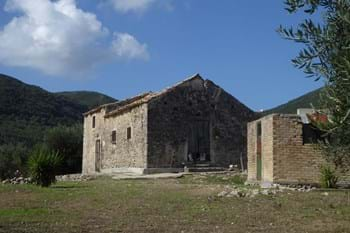 600,000 €
DOUKADES ESTATE, Doukades, Corfu
110 m2 18000 m2
A beautiful stone building waiting to be renovated, set in a large plot of land just outside the village of Doukades.
Ref: 13638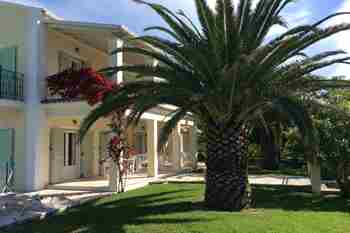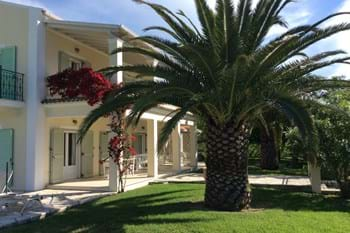 595,000 €
VILLA EDEN, Kavvadades, Corfu
4 Beds
3 Baths
200 m2
4000 m2
Villa Eden - so named because of its lush garden and abundance of fruit trees and exotic flowers. The house is tastefully designed to fit into its surroundings, and has beautiful views towards the beach at Agios Georgios.
Ref: 11278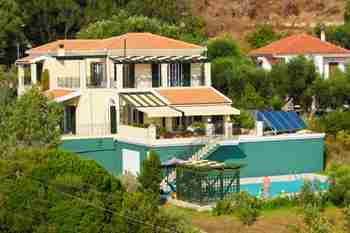 550,000 €
THREE BAYS VIEW, Afionas, Corfu
4 Beds
5 Baths
280 m2
2937 m2
Three Bays View is well named after the amazing views it offers towards Agios Georgios and Arillas. It has an enormous balcony on the first floor which looks over the sea towards the sunset, and particularly large rooms on both floors, including a good sized basement with garaging for two cars and a boat. It is within walking distance of the pretty village square in Afionas and several bars and tavernas.
Ref: 11285
450,000 €
MAKRIS MANSION, Makrades, Corfu
12 Beds
12 Baths
12 Receptions
300 m2
Imposing, historical manor house in northwestern hill village. Bursting with potential for renovation to boutique hotel (conversion partly completed). Off road parking, large walled garden and well.
Ref: 10453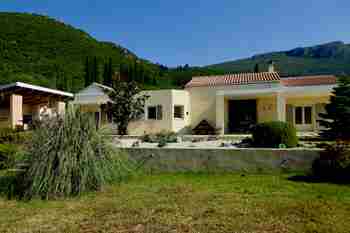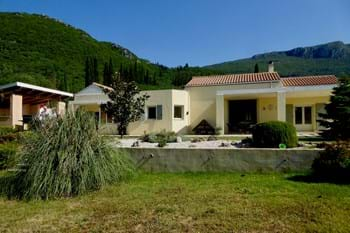 450,000 €
MEADOWVIEW, Doukades, Corfu
3 Beds
3 Baths
1 Reception
200 m2
6500 m2
Totally private and secluded, this lovely house is near to Doukades, and has pretty valley views.
Ref: 12584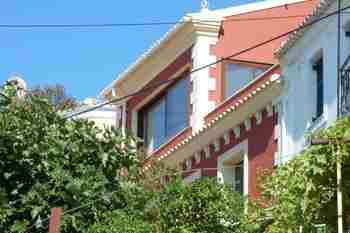 360,000 €
GOLDEN VIEW, Lakones, Corfu
3 Beds
4 Baths
1 Reception
240 m2
A large village house over three floors which has been completely renovated to take advantage of the breathtaking views.
Ref: 10592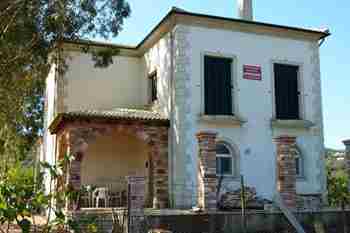 350,000 €
LIAPADES VALLEY HOUSE, Liapades
3 Beds
2 Baths
1 Reception
150 m2
1500 m2
Master builders have designed and built this house, initially intending to live in it themselves. No expense has been spared and top quality materials used throughout.
Ref: 10437