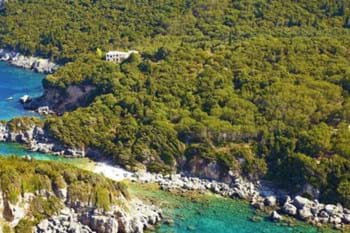 2,500,000 €
BAYSIDE VILLA, Liapades, Corfu
6 Beds
4 Baths
4 Receptions
300 m2
6416 m2
This is a totally unique property - right on the sea, with private jetty, this 6 bedroom villa in need of refurbishment but could be a stunning property in an unrivalled location. The Paleocastritsa area is one of Corfu's best known locations with its picturesque scenery and clear waters, and the waterfront position of the villa makes it particularly desirable.
Ref: 11388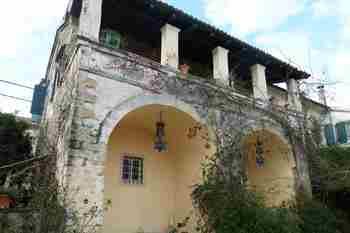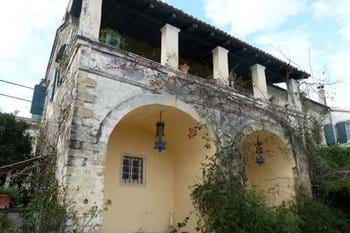 2,100,000 €
KALIGAS MANOR HOUSE, Kavalouri, Corfu
3 Beds
3 Baths
2 Receptions
279 m2
11270 m2
This is a rare opportunity indeed - a fully restored 16th Century Manor House in a peaceful village in the north of the island, in a large plot of land, with views across the olive groves and over to the north coast. The property has scope for additional development as a unique boutique hotel.
Ref: 10664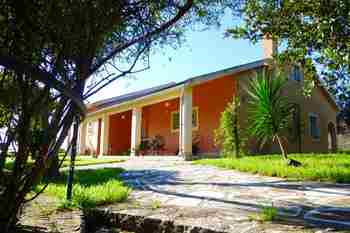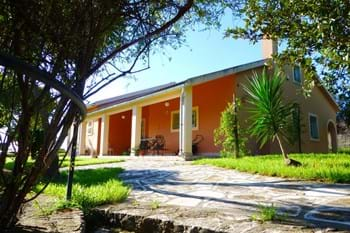 1,000,000 €
SOFIA'S VILLA, Doukades, Corfu
3 Beds
2 Baths
2 Receptions
172 m2
4800 m2
Villa Sofia is a single storey property hidden away up a country track close to the village of Doukades. It has large grounds and a swimming pool and is in excellent condition.
Ref: 10985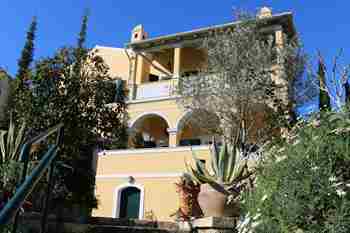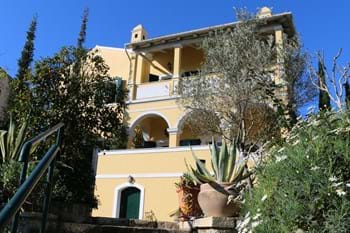 990,000 €
MONTEBELLO MANOR HOUSE, north west Corfu
3 Beds
2 Baths
3 Receptions
330 m2
4000 m2
This is an absolutely gorgeous renovation of a manor house, dating back to 16th and 18th Centuries - authentically and sympathetically restored to make a comfortable and elegant home in a quiet north west village, only a short drive from beaches, shops and tavernas.
Ref: 13664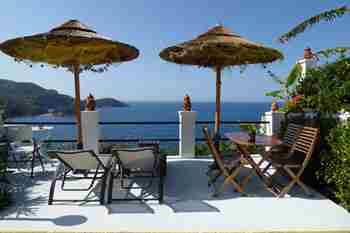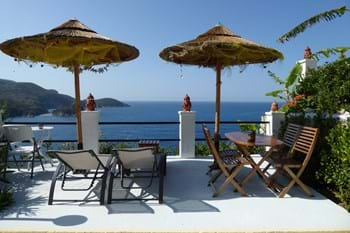 750,000 €
BOUGANVILLE APARTMENTS, Paleokastritsa, Corfu
6 Beds
5 Baths
100 m2
2000 m2
These apartments are in the most superb position on a plateau above the road into Paleokastritsa and so command a breathtaking panoramic view towards the sea and mountains.
Ref: 11167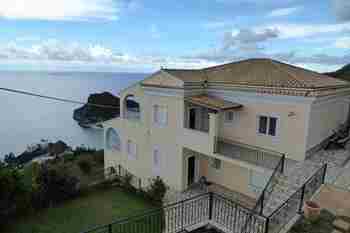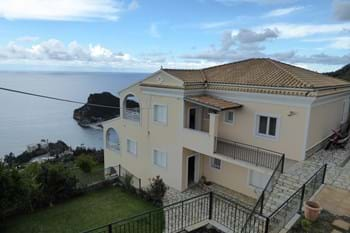 700,000 €
BIRD'S EYE VIEW, Lakones, Corfu
6 Beds
4 Baths
2 Receptions
280 m2
2000 m2
The view from this house truly takes your breath away! A large house, with views from every level, presently divided into two separate apartments.
Ref: 11221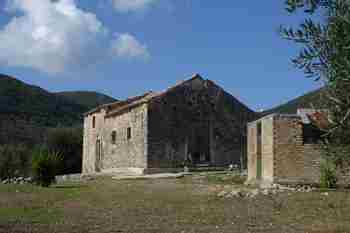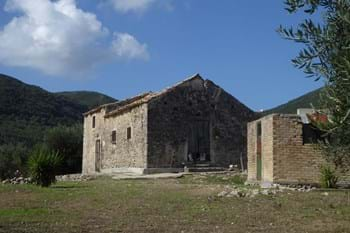 600,000 €
DOUKADES ESTATE, Doukades, Corfu
110 m2 18000 m2
A beautiful stone building waiting to be renovated, set in a large plot of land just outside the village of Doukades.
Ref: 13638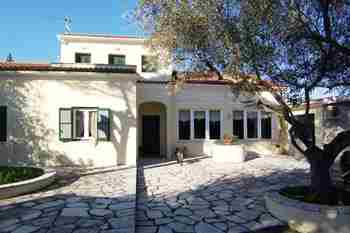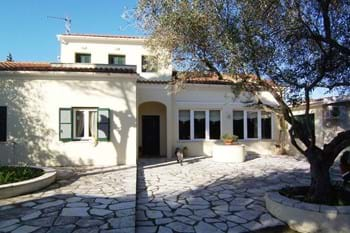 550,000 €
VILLA NICOLE, Fontana, Corfu
4 Beds
3 Baths
2 Receptions
240 m2
7000 m2
A much loved family home in large, well-tended grounds. An interesting house with some unexpected designer touches designed for convenience and comfort.
Ref: 10200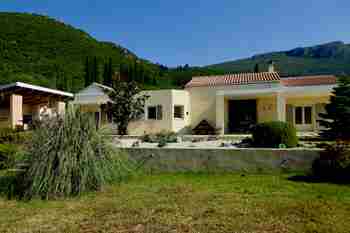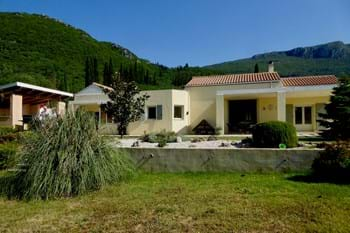 450,000 €
MEADOWVIEW, Doukades, Corfu
3 Beds
3 Baths
1 Reception
200 m2
6500 m2
Totally private and secluded, this lovely house is near to Doukades, and has pretty valley views.
Ref: 12584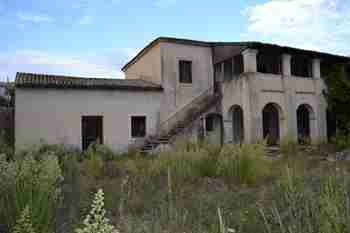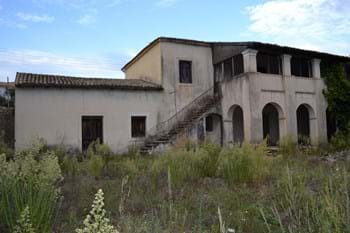 420,000 €
MAKRIS MANSION, Makrades, Corfu
12 Beds
12 Baths
12 Receptions
300 m2
Imposing, historical manor house in northwestern hill village. Bursting with potential for renovation to boutique hotel (conversion partly completed). Off road parking, large walled garden and well.
Ref: 10453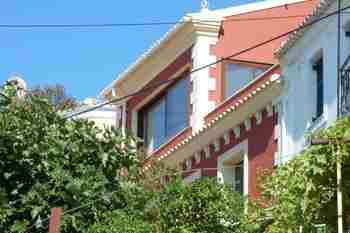 360,000 €
GOLDEN VIEW, Lakones, Corfu
3 Beds
4 Baths
1 Reception
240 m2
A large village house over three floors which has been completely renovated to take advantage of the breathtaking views.
Ref: 10592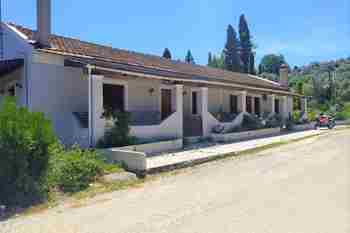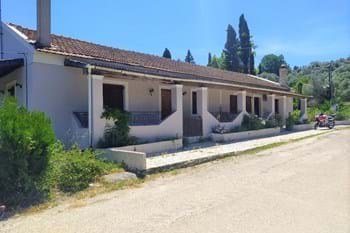 320,000 €
CYPRESS VIEW HOUSE, Armenades
4 Beds
2 Baths
2 Receptions
355 m2
2000 m2
A two storey building with two large apartments in the pretty village of Armenades
Ref: 17914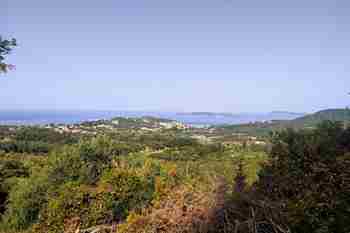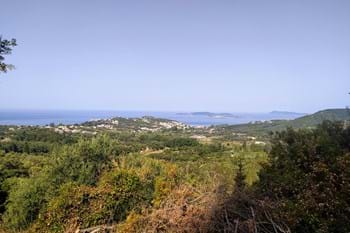 320,000 €
GRAVIA LAND, Arillas
10000 m2
A unique plot on the NW side of Corfu with spectacular views over the Adriatic Sea.
Ref: 17932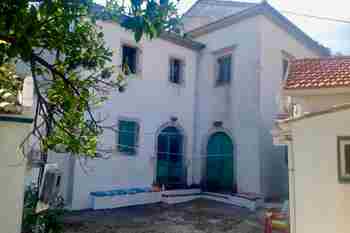 295,000 €
HIDDEN ESTATE, Liapades, Corfu
4 Beds
3 Baths
2 Receptions
400 m2
500 m2
In the heart of this lively village, this gem of a property is hidden behind a pair of wooden gates. With one house completed, there is still plenty of scope for a new owner to undertake the rest of the project to his own design while living on site.
Ref: 11466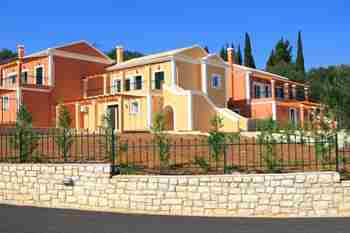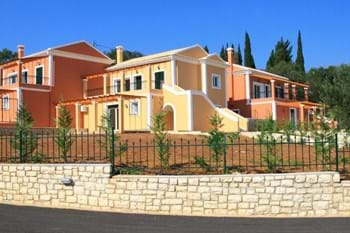 290,000 €
THREE VILLAS ESTATE, Doukades
3 Beds
3 Baths
1 Reception
160 m2
1000 m2
Three top-quality houses, grouped attractively together on a raised, beautifully landscaped plot of land near the popular village of Doukades.
Ref: 10184