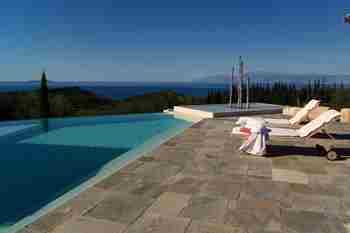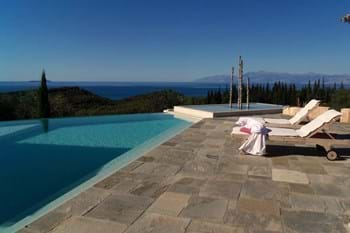 1,950,000 €
LAMARI, Agios Martinos, Corfu
5 Beds
4 Baths
2 Receptions
290 m2
4000 m2
Lamari is an old olive press renovated with great attention to detail and style to create a unique property set in the hills above Acharavi. A separate building below houses a working studio and self contained office, kitchen and shower-room, which can be converted into a 2-bedroom summer house with roof terrace. The property enjoys a peaceful setting with panoramic views of the coastline, islands and Albania.
Ref: 11433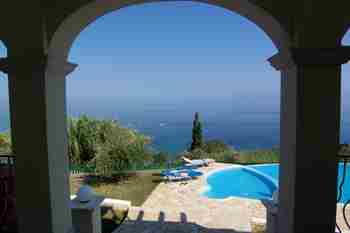 1,600,000 €
OCEANUS HOUSE, Agios Ioannis, Karoussades
4 Beds
4 Baths
1 Reception
240 m2
4800 m2
Absolute luxury right next to the sea. This villa has been built using only the best quality materials - and it shows.
Ref: 10042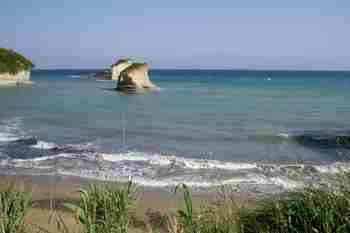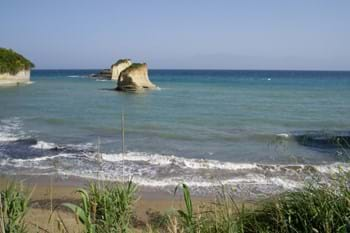 1,575,000 €
APOTRIPITI LAND AND BUILDING, Melitsa, Sidari
10500 m2
This plot of land is right on the sea, with excellent road access and potential to build up to 4,000 m2 due to its location within the town planning zone. As such it presents an incredible opportunity to acquire a prime location sea-side plot of land large enough for commercial purposes or to build a huge villa with privacy guaranteed due to the size of its grounds.
Ref: 10463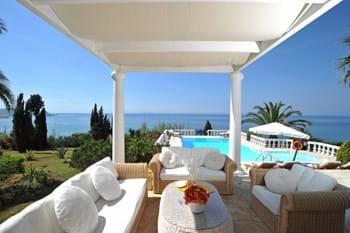 1,490,000 €
VILLA ASTERI, Agios Ioannis, Karoussades
4 Beds
4 Baths
1 Reception
300 m2
6000 m2
Villa Asteri is a luxurious modern villa which occupies a spectacular location on the north coast of Corfu with wonderful sunset views from all the main rooms and the swimming pool. The large garden runs right down to the sea, from where it would be possible to build steps to a virtually private narrow beach.
Ref: 10895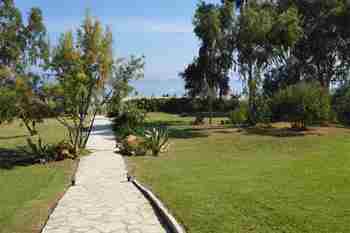 1,250,000 €
BEACH HAVEN VILLA 1, Apraos, Corfu
4 Beds
4 Baths
2 Receptions
180 m2
2500 m2
One of a pair of villas right on one of the best beaches in Corfu - the garden path finishes on the sand! This modern 4 bedroom villa is perfect in every way - spacious, well constructed, amazing location, and close to the amenities of Kassiopi and Acharavi.
Ref: 11464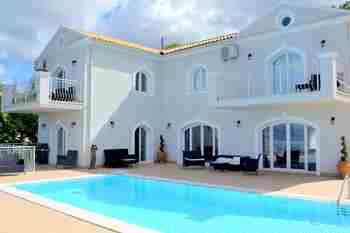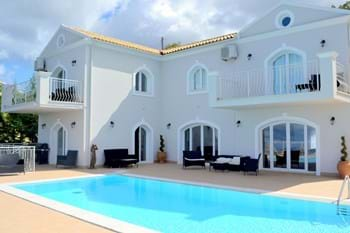 950,000 €
GRACE VILLA, Loutses
5 Beds
5 Baths
3 Receptions
A spacious five bedroom property in immaculate condition, with lovely sea views., this is a beautiful property.
Ref: 17772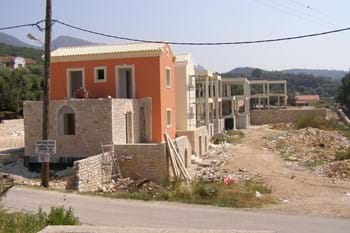 800,000 €
ACHARAVI DEVELOPMENT, Acharavi
1000 m2 4023 m2
An exciting project in the works located in the popular town of Acharavi.
Ref: 17786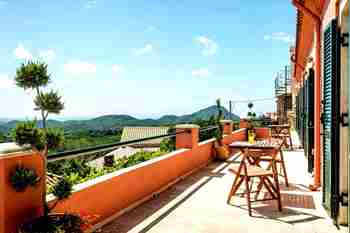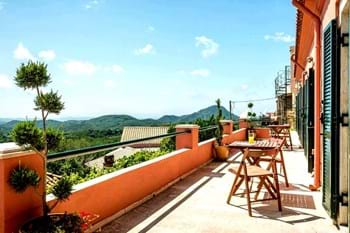 800,000 €
MANSION 1863, Sgourades
7 Beds
4 Baths
3 Receptions
350 m2
600 m2
A newly renovated traditional property with lovely views.
Ref: 17791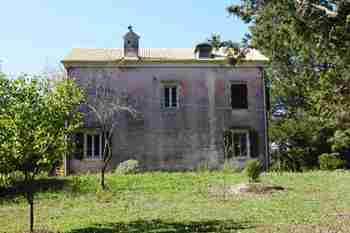 700,000 €
BANDIERA MANSION, Skripero, Corfu
4 Beds
3 Baths
1 Reception
200 m2
12000 m2
Oozing history and atmosphere, this beautiful imposing old house is waiting for a new owner to bring it to life again.
Ref: 11479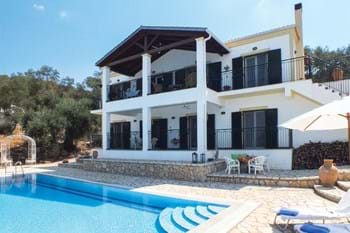 595,000 €
LA CASA DIGIOVANNI, Perithia, Corfu
4 Beds
3 Baths
2 Receptions
260 m2
4500 m2
This family-sized villa has recently been completed and has a large swimming pool and terrace with a lovely sea view. On the outskirts of the bustling village of Perithia, it is within walking distance of the village facilities.
Ref: 10732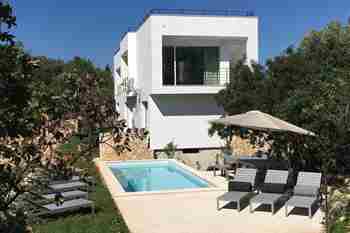 590,000 €
THE WHITE VILLA, Loutses, Corfu
4 Beds
5 Baths
1 Reception
180 m2
2000 m2
An unusual villa of contemporary style, emphasizing its natural surroundings with huge windows throughout. The house, completed in 2015 is already successful holiday let and home for its owners.
Ref: 11345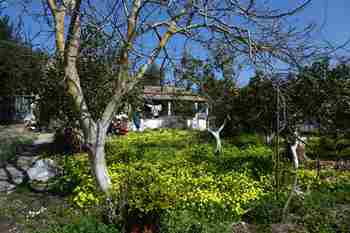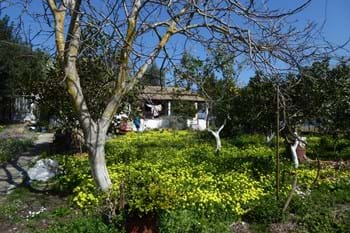 450,000 €
THALASSA COTTAGE, Astrakeri, Corfu
1 Bedroom
1 Bathroom
1 Reception
117 m2
1300 m2
Just like Corfu "used to be" this is almost more of a plot of land than a house. An exceptionally pretty garden leads up to the simple summer house and beyond up a slight incline which leads to the steps down the bank to the beach below.
Ref: 12606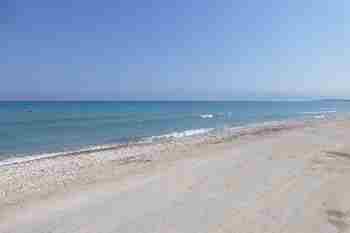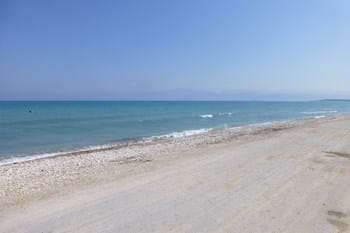 400,000 €
RODA BEACH LAND, Roda, Corfu
8000 m2
Right on the beach at Roda, this plot of land is flat and easy to build on.
Ref: 10960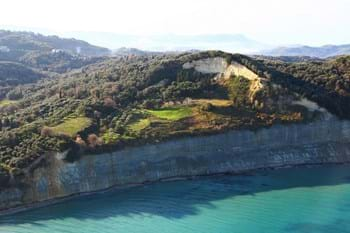 390,000 €
THE MANDRA, Karoussades, Corfu
10756 m2
The Mandra is in a water front position with the most exceptional views to the sea and Albania in the far distance. Its location at the top of the cliff ensures that the views will never be spoilt. Consisting of two separate plots, one for building and one for cultivation there is a lovely taverna within walking distance during the summer months.
Ref: 12624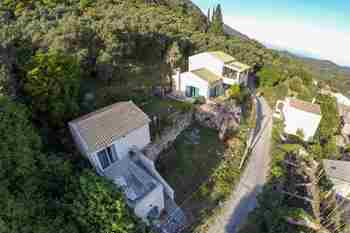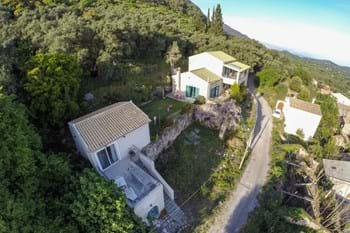 350,000 €
SPITI ILIOS, Skripero, Corfu
4 Beds
3 Baths
2 Receptions
180 m2
1000 m2
Modern family home and guest cottage with panoramic south-facing views of mountains, villages, valley and beyond. This property has been well maintained and upgraded over the recent years with new boiler, pumps, sun shades, solar heating, automated garden watering and aircon throughout. Located above the village of Skripero, the property has unrivalled views yet enjoys privacy and peace in its landscaped garden.
Ref: 11236