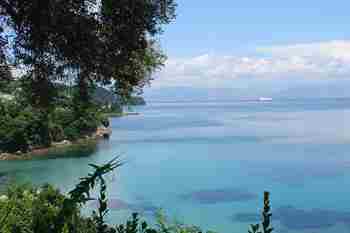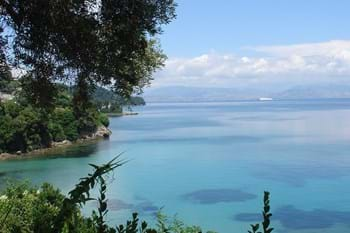 9,500,000 €
HOTEL 14694
96 Beds
96 Baths
2 Receptions
5000 m2
8000 m2
One of the island's long established hotels, in a unique seafront location, the hotel is fully operational, set along a beautiful coast and with direct beach access and stunning views.
Ref: 14694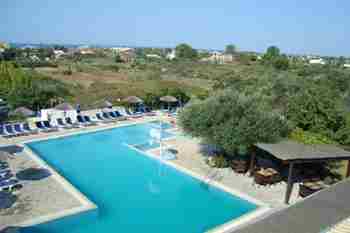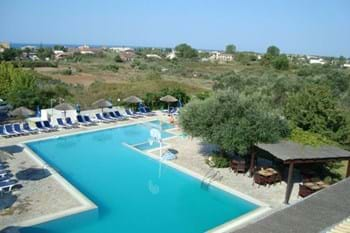 3,600,000 €
HOTEL 17773
85 Beds
66 Baths
3500 m2
12000 m2
In a rural location, on the edge of a popular seaside village, this is a modern apartment complex offering a variety of accommodation units, with 200 beds in total. This is fully operational with swimming pool, 3 restaurants, 2 bars and a gym suite.
Ref: 17773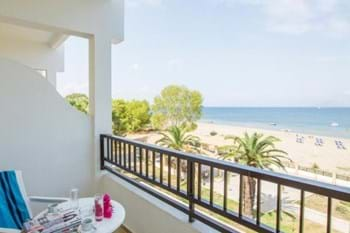 3,500,000 €
HOTEL 17769
54 Beds
54 Baths
3 Receptions
8000 m2
A well maintained 54 room hotel, located on a sandy beach with calm sea. The hotel has its own beach frontage, and all rooms have sea view. The hotel is fully operational with an excellent reputation.
Ref: 17769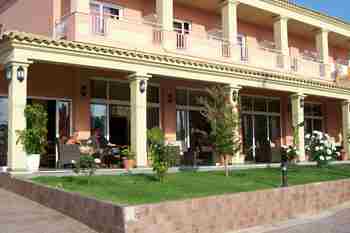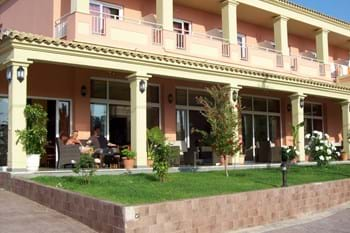 POA
HOTEL 17818
A 52 room, 3 floor hotel in the north west of the island. The hotel is located 5 minutes walk from the beach, on the otskirts of a popular village. Last refurbished in 2007 the hotel is fully operational.
Ref: 17818
1,950,000 €
SUNSHINE APARTMENTS, Kommeno, Corfu
Conveniently located with lovely sea views and surroundings, Kommeno Bay Apartments are an established business on the Kommeno peninsula.
Ref: 13627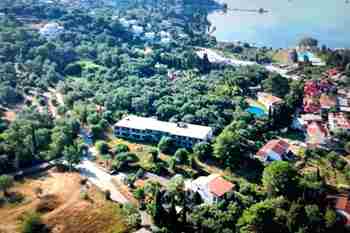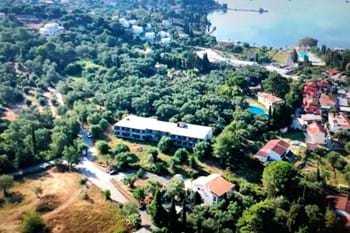 1,000,000 €
DAFNILA SUITES PROJECT
25 Beds
25 Baths
1500 m2
6000 m2
This is a project which is at the concrete stage in one of Corfu's most exclusive areas. The current layout is for 25 suites, and at its current stage it could be re-configured to offer more rooms. Set in 6,000 m2 there is ample space for a swimming pool, parking etc. State subsidies are available for purchase and for completion.
Ref: 17813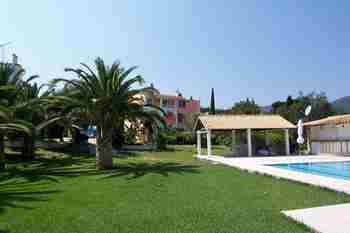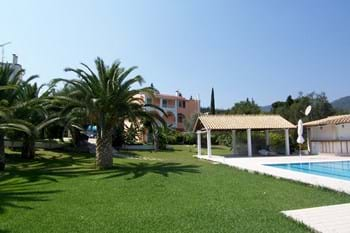 750,000 €
ANGELA APARTMENTS, Kato Korakiana
22 Beds
11 Baths
2 Receptions
1025 m2
3935 m2
Immaculate apartment complex with huge swimming pool in well-maintained grounds in a quiet residential area near Dassia. Sea views from most rooms.
Ref: 10377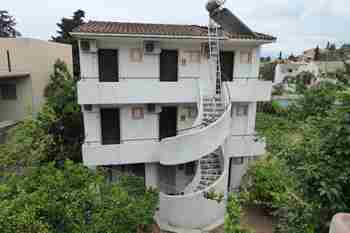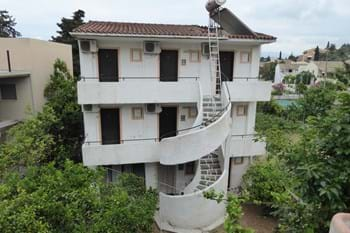 395,000 €
HAIDO APARTMENTS, Kassiopi, Corfu
22 Beds
19 Baths
2 Receptions
530 m2
680 m2
Located within a very short walk of shops and tavernas and only a few minutes further from the beach, this apartment complex could make a wonderful life-style change, as it includes a three bedroom apartment for use of the owner.
Ref: 11279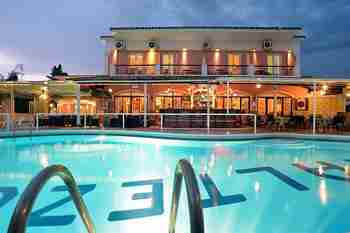 995,000 €
HOTEL 17797
22 Beds
22 Baths
2 Receptions
1000 m2
1500 m2
A small family run hotel located conveniently close to Corfu Town, and only 250m from the beach, the hotel was refurbished in 2015 and has operated successfully for many years.
Ref: 17797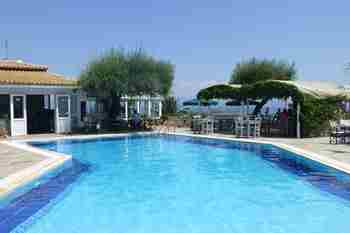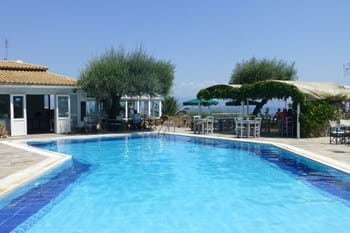 1,500,000 €
PANORAMA HIDEAWAY, Dassia, Corfu
20 Beds
16 Baths
1 Reception
5500 m2
Panorama Hideaway is a friendly, family-run apart-hotel with popular restaurant bar, located on a hill top overlooking the sea at Dassia on the north east coast of Corfu. Just a short walk from the beach, it has its own swimming pool and offers a peaceful environment in large established gardens.
Ref: 11150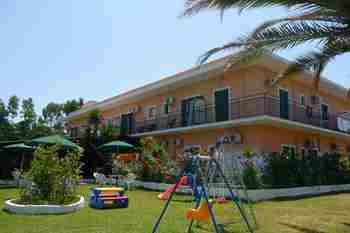 750,000 €
CENTRAL HOTEL
16 Beds
16 Baths
620 m2
4000 m2
This older style hotel is right in the centre of Dassia, within an easy walk of the beach and facilities but well back from the sounds and interference of the main road.
Ref: 11182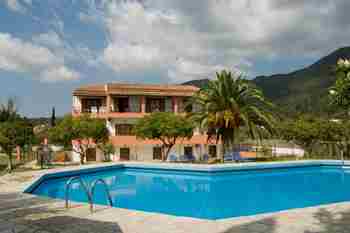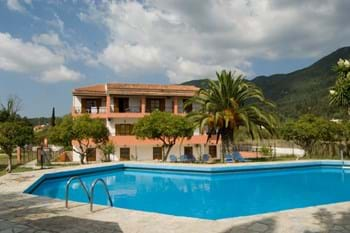 450,000 €
APOLLO STUDIOS, Agios Markos
14 Beds
14 Baths
1 Reception
375 m2
2200 m2
NOW GREATLY REDUCED this is a very interesting proposition for someone wanting to live in Corfu and run a business from home. It is located in the peaceful area of Agios Markos, yet convenient for the amenities of Ipsos.
Ref: 10047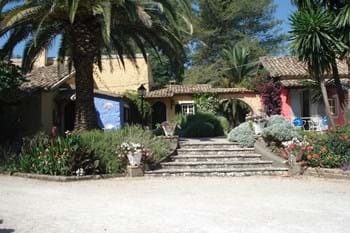 1,500,000 €
CASA LUCIA, Sgombou
13 Beds
13 Baths
10 Receptions
563 m2
Casa Lucia is an old stone olive press has been converted into 8 self-catering cottages and a large event room. Approaching the property - some of which dates from Venetian times - is like entering a traditional village, with the cottages painted different colours, and their design resembling the effect of village rooftops.
Ref: 11373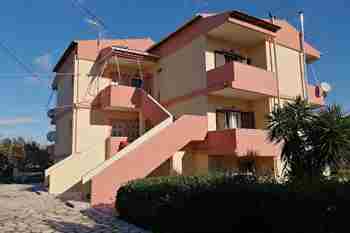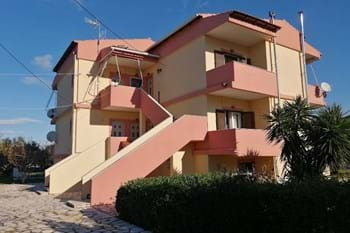 680,000 €
MELIAN APARTMENTS, Almyros
13 Beds
7 Baths
372 m2
8334 m2
An investment opportunity in the fast growing area of Almyros on the North of Corfu island.
Ref: 19000
3,500,000 €
THE GAIA ESTATE, near Danilia, Corfu
12 Beds
12 Baths
4 Receptions
800 m2
5550 m2
This is 3, absolutely outstanding, Mediterranean-style villas and separate large guest/staff house, reflecting the highest standards of design and build quality, in a convenient location, 3km from the nearest beach and the international Marina, and only 11km from Corfu Town and the Airport. Each property has commanding views down to the Marina, Corfu town and along the scenic north-east coast.
Ref: 10159