45,000 €
MATCHBOX COTTAGE, Sokraki
1 Bedroom
1 Bathroom
1 Reception
72 m2
12 m2
This house was built in 1835, and still has a great deal of its original character and features. Entering through the old-fashioned gateway into the courtyard, the front door leads into an entrance area and up a couple of steps to the living room/kitchen with original open fireplace. A shower room is tucked away under the stairs, with the unusual feature of an old bread oven inside it! Stairs lead to the bedroom which is large and airy with a small balcony to the front overlooking the courtyard. Here the floor is wooden, and the high ceiling has exposed beams. Heating for the colder months is provided by the open fire and two electric heaters. Fully renovated in 1997, this is a great little house for holidays or those seeking the quiet life in a tranquil village setting.
Ref: 10247
3,000,000 €
THE GAIA ESTATE, near Danilia, Corfu
12 Beds
12 Baths
4 Receptions
800 m2
5550 m2
This is 3, absolutely outstanding, Mediterranean-style villas and separate large guest/staff house, reflecting the highest standards of design and build quality, in a convenient location, 3km from the nearest beach and the international Marina, and only 11km from Corfu Town and the Airport. Each property has commanding views down to the Marina, Corfu town and along the scenic north-east coast.
Ref: 10159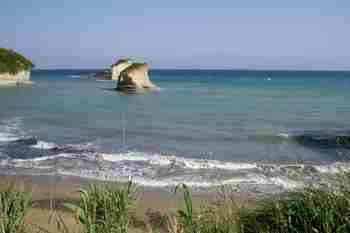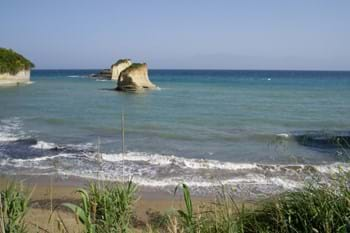 1,575,000 €
APOTRIPITI LAND AND BUILDING, Melitsa, Sidari
10500 m2
This plot of land is right on the sea, with excellent road access and potential to build up to 4,000 m2 due to its location within the town planning zone. As such it presents an incredible opportunity to acquire a prime location sea-side plot of land large enough for commercial purposes or to build a huge villa with privacy guaranteed due to the size of its grounds.
Ref: 10463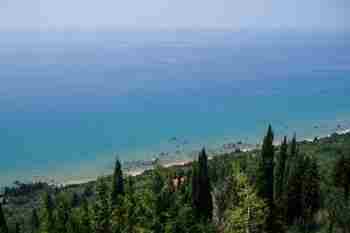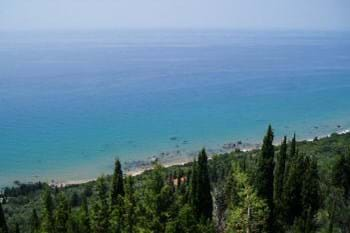 199,900 €
AGIOS GORDIS VIEW LAND, Ag Gordis
2400 m2
This land comes with current planning permission for a 3 bedroom/3 bathroom property and has those truly stunning sea views down to the 'sunset' coast. This, plus its location on a good road down to the beach area of Ag. Gordis, with all its facilities, makes it a highly desirable plot.
Ref: 10035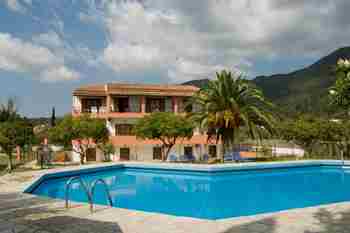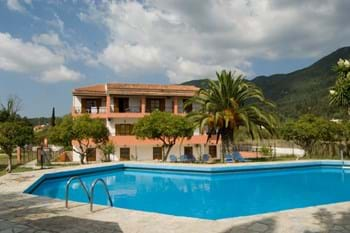 450,000 €
APOLLO STUDIOS, Agios Markos
14 Beds
14 Baths
1 Reception
375 m2
2200 m2
NOW GREATLY REDUCED this is a very interesting proposition for someone wanting to live in Corfu and run a business from home. It is located in the peaceful area of Agios Markos, yet convenient for the amenities of Ipsos.
Ref: 10047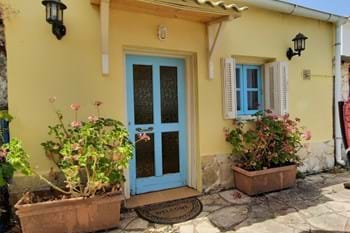 75,000 €
PATIO COTTAGE, Agios Martinos
2 Beds
1 Bathroom
52 m2
30 m2
Pretty small cottage, recently renovated, in a popular village close to Acharavi, with great sea views and a bargain price.
Ref: 10050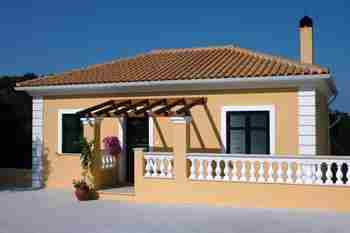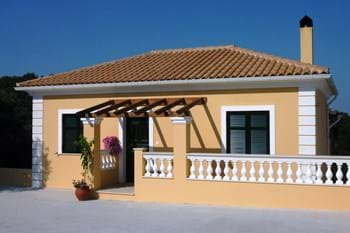 245,000 €
PARAMOUR VILLAS, Arillas, Corfu
3 Beds
2 Baths
1 Reception
127 m2
A new development of 5 high quality villas with stunning views down to the west coast. The houses occupy an enviable position in the hills, yet are only a few minutes drive down to the beach, shops and tavernas of Arillas, offering a great opportunity either for full time residence, holiday home, or letting investment. Try an offer!
Ref: 10112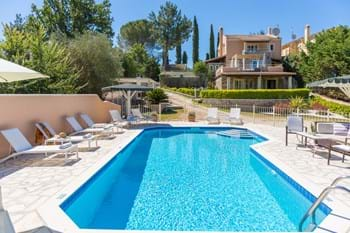 1,200,000 €
VILLA NIKOLAS, Dassia, Corfu
7 Beds
5 Baths
3 Receptions
293 m2
2000 m2
This unusual 7 bedroom villa, with two swimming pools is only 200m from the beach, and a short walk from shops and restaurants.
Ref: 10162
55,000 €
VILLAGE LAND, Gardelades
1370 m2
Building land on the outer edge of a pretty hill-village in west Corfu.
Ref: 10207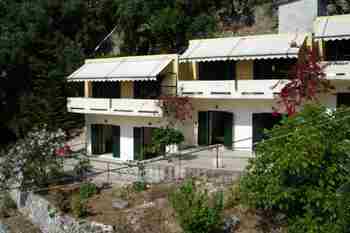 500,000 €
KAMINAKI VIEW APARTMENTS, Kaminaki
12 Beds
6 Baths
280 m2
1500 m2
One of 'the' locations, where you would normally only find luxury villas, these six 1980s apartments, in need of some upgrading, represent an opportunity to buy property in a prime location at an economic price, with great views!
Ref: 10340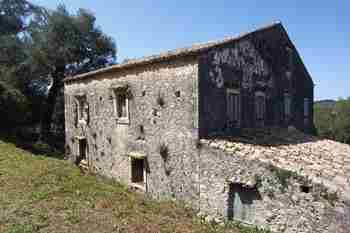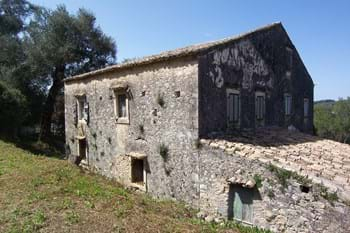 180,000 €
THE MANOR HOUSE, Arkadades
570 m2 2000 m2
Huge old stone house with citrus trees and distant sea views to the north. Now available with additional land and making this property even more attractive as a commercial enterprise.
Ref: 10113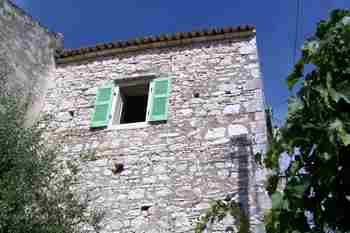 100,000 €
BODZO HOUSE, Kentroma
172 m2
Unusual stone house in the centre of this very sought after village. With masses of potential and lovely sea views.
Ref: 10398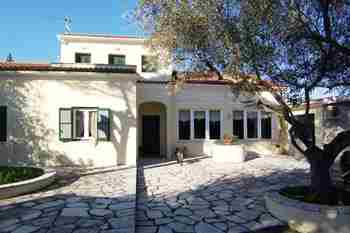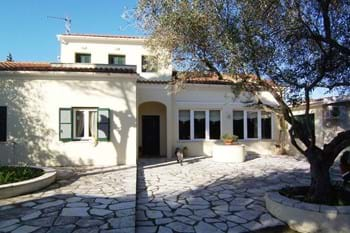 550,000 €
VILLA NICOLE, Fontana, Corfu
4 Beds
3 Baths
2 Receptions
240 m2
7000 m2
A much loved family home in large, well-tended grounds. An interesting house with some unexpected designer touches designed for convenience and comfort.
Ref: 10200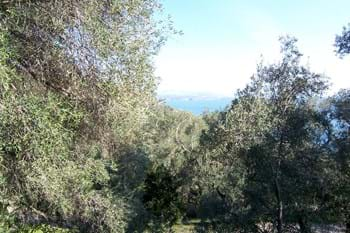 135,000 €
VIGLATSOURI LAND, Nisaki
5650 m2
A nice, large piece of land with sea views in this sought after area on the north east coast of Corfu.
Ref: 10482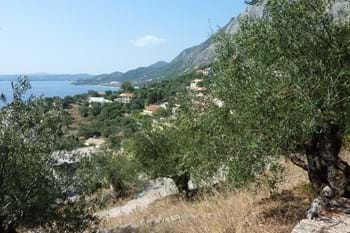 155,000 €
VOLTES LAND, Nisaki
3230 m2
Large plot of land with sea views close to all facilities at Nisaki. In the ideal area for investment purposes, this would be suitable for a luxury villa for rental.
Ref: 10488