3,500,000 €
THE GAIA ESTATE, near Danilia, Corfu
12 Beds
12 Baths
4 Receptions
800 m2
5550 m2
This is 3, absolutely outstanding, Mediterranean-style villas and separate large guest/staff house, reflecting the highest standards of design and build quality, in a convenient location, 3km from the nearest beach and the international Marina, and only 11km from Corfu Town and the Airport. Each property has commanding views down to the Marina, Corfu town and along the scenic north-east coast.
Ref: 10159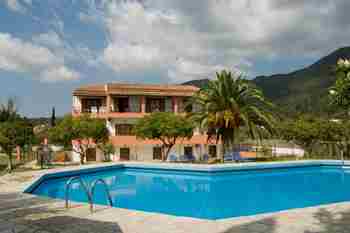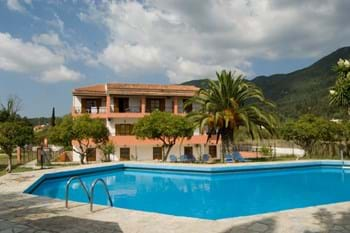 450,000 €
APOLLO STUDIOS, Agios Markos
14 Beds
14 Baths
1 Reception
375 m2
2200 m2
NOW GREATLY REDUCED this is a very interesting proposition for someone wanting to live in Corfu and run a business from home. It is located in the peaceful area of Agios Markos, yet convenient for the amenities of Ipsos.
Ref: 10047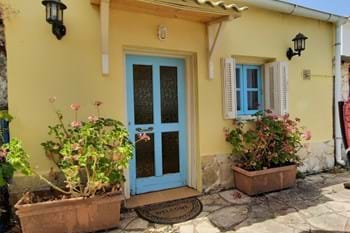 75,000 €
PATIO COTTAGE, Agios Martinos
2 Beds
1 Bathroom
52 m2
30 m2
Pretty small cottage, recently renovated, in a popular village close to Acharavi, with great sea views and a bargain price.
Ref: 10050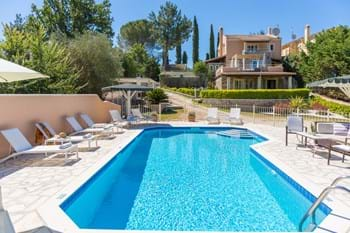 1,500,000 €
VILLA NIKOLAS, Dassia, Corfu
7 Beds
5 Baths
3 Receptions
293 m2
2000 m2
This unusual 7 bedroom villa, with two swimming pools is only 200m from the beach, and a short walk from shops and restaurants.
Ref: 10162
55,000 €
VILLAGE LAND, Gardelades
1370 m2
Building land on the outer edge of a pretty hill-village in west Corfu.
Ref: 10207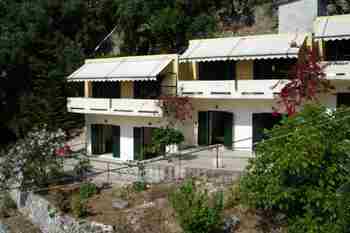 500,000 €
KAMINAKI VIEW APARTMENTS, Kaminaki
12 Beds
6 Baths
280 m2
1500 m2
One of 'the' locations, where you would normally only find luxury villas, these six 1980s apartments, in need of some upgrading, represent an opportunity to buy property in a prime location at an economic price, with great views!
Ref: 10340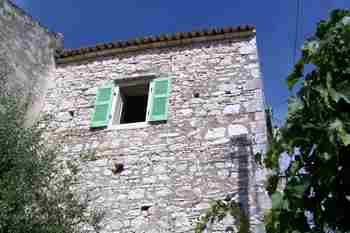 100,000 €
BODZO HOUSE, Kentroma
172 m2
Unusual stone house in the centre of this very sought after village. With masses of potential and lovely sea views.
Ref: 10398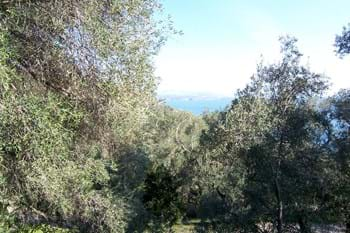 135,000 €
VIGLATSOURI LAND, Nissaki
5650 m2
A nice, large piece of land with sea views in this sought after area on the north east coast of Corfu.
Ref: 10482
120,000 €
BUTRINT VIEW LAND, Sarakinatika (Vigla)
2683 m2
Peacefully situated on a sloping hillside above the north east coast with a clear view over to Albania and the Butrint river this land will be popular with those who like to watch the ships pass by in the Corfu Straits New, lower price as from October 2007..
Ref: 10541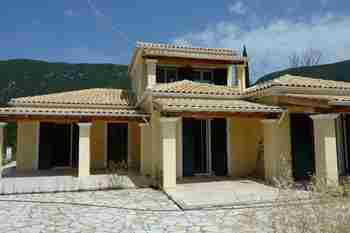 295,000 €
ICE CREAM VILLAS, Ano Korakiana
3 Beds
2 Baths
1 Reception
235 m2
Two large villas, for sale separately, on the outskirts of the lovely traditional village of Ano Korakiana. Spacious and unusual in design, they offer plenty of accommodation for a family, and are conveniently placed for Corfu town and the north east coast.
Ref: 10096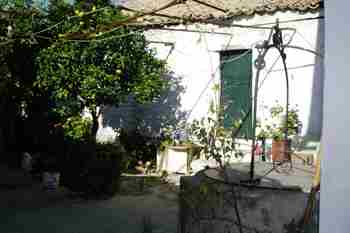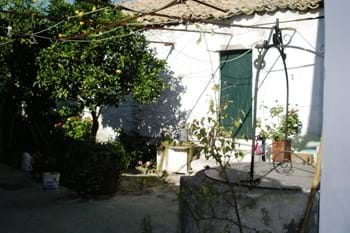 80,000 €
KRINI COURTYARD HOUSE, Krini, Corfu
3 Beds
1 Bathroom
2 Receptions
400 m2
500 m2
Walk through the archway in the wall just off the square and you are in a private oasis in the midst of this outrageously pretty hill village. The property covers three sides of a courtyard and the fourth is a blank wall, ensuring privacy on all sides.
Ref: 10421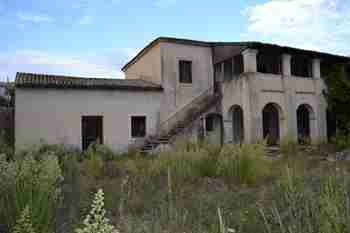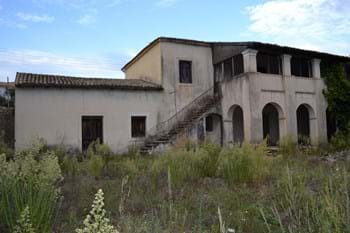 420,000 €
MAKRIS MANSION, Makrades, Corfu
12 Beds
12 Baths
12 Receptions
300 m2
Imposing, historical manor house in northwestern hill village. Bursting with potential for renovation to boutique hotel (conversion partly completed). Off road parking, large walled garden and well.
Ref: 10453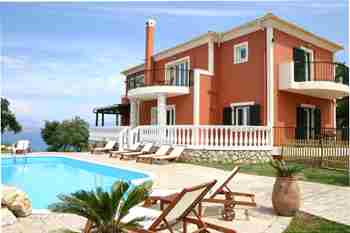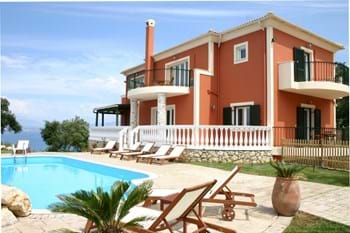 3,000,000 €
ST. NICHOLAS BEACH HOUSE, Perithia, Corfu
5 Beds
5 Baths
1 Reception
370 m2
Prestigious luxury villa in one of the most exclusive locations in Corfu with direct seaside access and private jetty.
Ref: 10512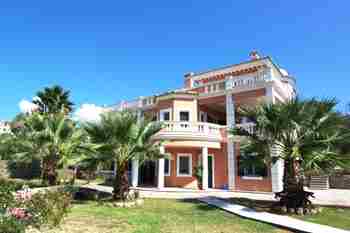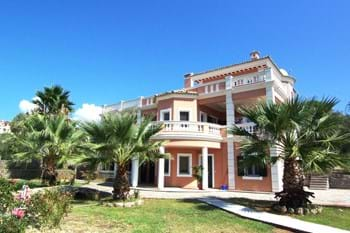 1,800,000 €
LAGOON VILLA, Kommeno, Corfu
7 Beds
5 Baths
2 Receptions
430 m2
3750 m2
An extravagantly designed villa in one of the most sought after areas of Corfu. With luxurious finishings and a beautiful view, this is an exceptional property. The owner is very keen to sell and is willing to discuss a variety of payment options on the asking price.
Ref: 10408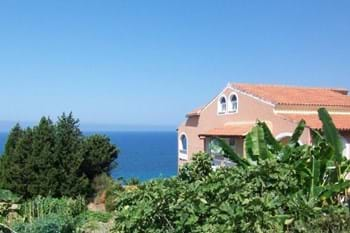 940,000 €
OLEANDER SEASIDE HOUSE, Paramonas
6 Beds
3 Baths
1 Reception
200 m2
4000 m2
One of those increasingly rare, seafront properties, in a lovely position on the secluded west coast of Corfu. The house is on the sea, but does not have immediate access.
Ref: 10495