To give you some insight into the Corfu property market, below are some asking prices for properties that have recently sold through us.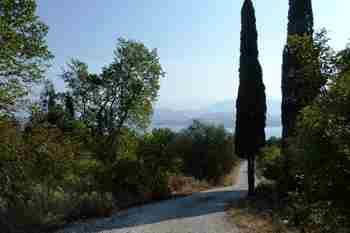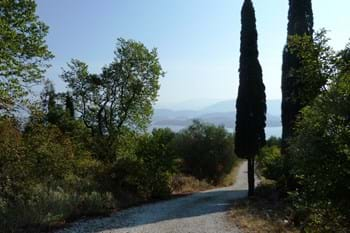 120,000 €
CYPRESS TREE LAND, Vigla
3490 m2
Lovely plot of land with access from two sides - top and bottom - and splendid views over the east coast to the sea and the Albanian mountains beyond.
Ref: 10300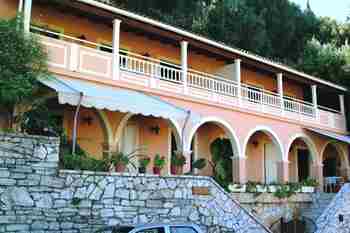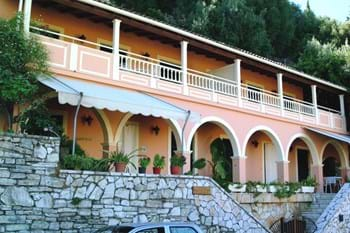 87,000 €
KALAMI BEACH VIEW APARTMENT, Vlachatika/Gimari
2 Beds
2 Baths
1 Reception
100 m2
165 m2
An unusual opportunity on this part of the coast, where property prices are at a premium - a maisonette for sale, on the main north east coast road, with great views down to the beach at Kalami.
Ref: 10315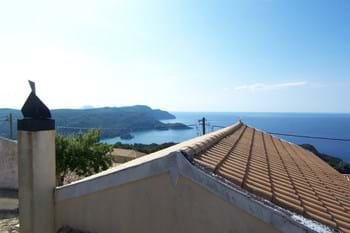 79,950 €
NO.188, Lakones, Corfu
3 Beds
1 Bathroom
1 Reception
150 m2
Traditional three-storey house situated in the picturesque village of Lakones, with character in abundance and fantastic sea views from the top floor. The owners will consider offers in the region of the asking price.
Ref: 10428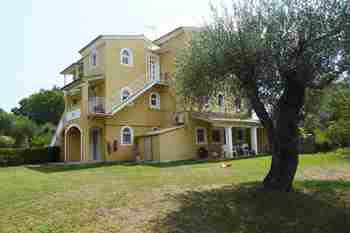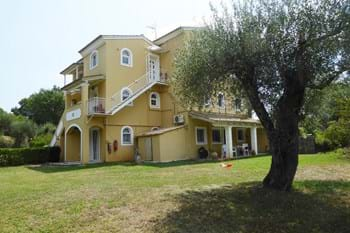 80,000 €
HIDEAWAY APARTMENT, Dasia
2 Beds
1 Bathroom
1 Reception
61 m2
900 m2
The last remaining apartment of four with its own large private garden in a peaceful area of Dassia, above the main road within walking distance of the beach. Ideal for holiday rental purposes or year round accommodation.
Ref: 10566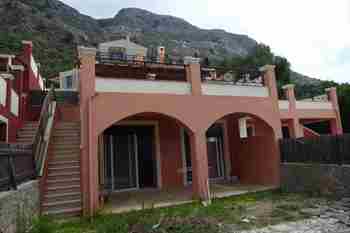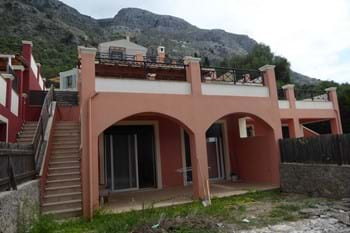 265,000 €
EMERALD BAY VILLAS, Barbati, Corfu
3 Beds
3 Baths
1 Reception
140 m2
Only one house remains on this exciting new development of high quality villas, in the popular location of Barbati, of 6 houses, with a stunning view down to the sea and a private swimming pool - and only a few minutes walk from the beach and tavernas.
Ref: 10134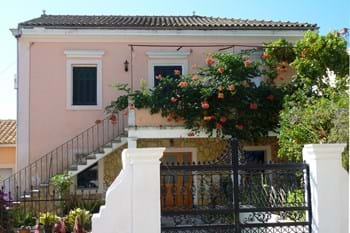 179,000 €
THE OLD PHARMACY, Magoulades
3 Beds
2 Baths
3 Receptions
340 m2
600 m2
This is one of our favourite village houses and it has been hugely reduced in price! Combining a renovated house with courtyard parking, citrus trees, and outbuildings for renovation, there is great potential for many uses.
Ref: 10450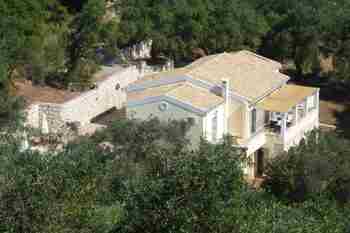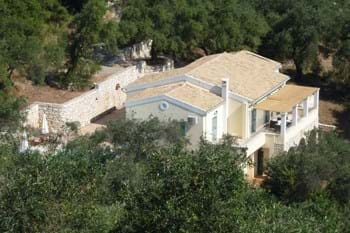 550,000 €
KASSIOPI SEA VIEW VILLA, Kassiopi
4 Beds
4 Baths
1 Reception
190 m2
5250 m2
A new villa situated just a few minutes from the village of Kassiopi, with splendid views over towards Albania. This villa has already proved itself to be an excellent letting investment, and is also a great family home, either for holidays, or for permanent residence.
Ref: 10361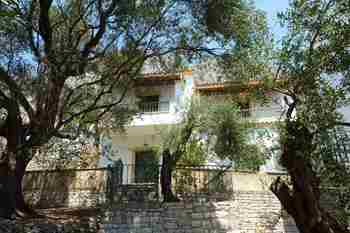 110,000 €
SEA VIEW APARTMENT, Glyfa, Corfu
This 2/3 bedroom apartment is only 50m from the pretty beach and taverna at Glyfa. It is a simple economical home in a very popular part of the north east coast. Ideal as a holiday home and has excellent letting potential.
Ref: 10220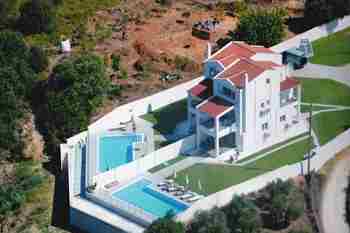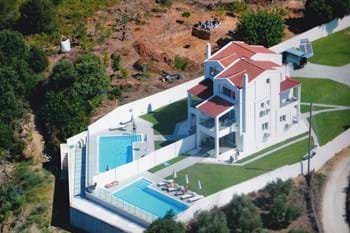 POA
TWIN SEASIDE VILLAS, Halikouna
6 Beds
6 Baths
2 Receptions
250 m2
3600 m2
Two luxury villas, each with swimming pool, right on the sea, on the south west coast, and on the edge of the Lake Korission conservation area. The villas are of modern design, and fitted and equipped to a high standard.
Ref: 10552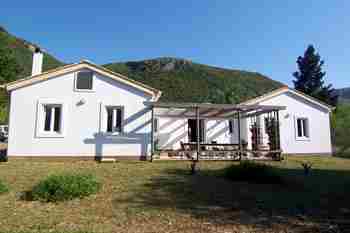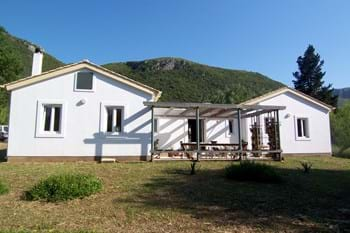 145,000 €
BIG PEAR, Doukades
3 Beds
2 Baths
1 Reception
134 m2
6000 m2
A modern newly built house in large level plot of land, just outside the popular village of Doukades. With many stylish features, the house has been well designed for year round living.
Ref: 10170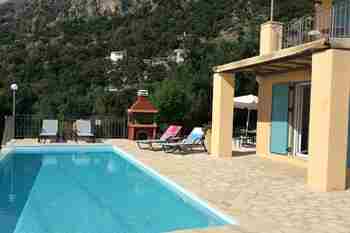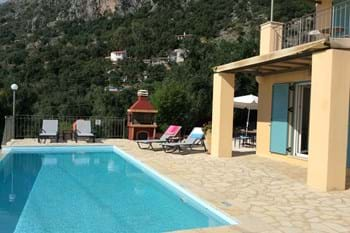 345,000 €
VILLA ODYSSEY, Glyfa, Corfu
3 Beds
3 Baths
1 Reception
110 m2
1500 m2
Beautiful three bedroomed villa with pool within very easy walking distance of the pretty beach at Glyfa, between Barbati and Nisaki.
Ref: 10219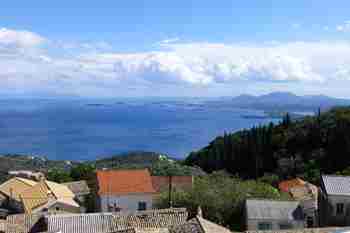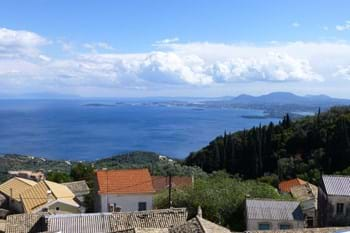 75,000 €
PANORAMA GAZE COTTAGE, Spartilas
2 Beds
2 Baths
1 Reception
80 m2
Cleverly renovated village house on the roadside, but the view from the back is absoulutely amazing! Tastefully decorated many original features have been maintained and modern and comfortable accommodation is the end result. And that view....
Ref: 10260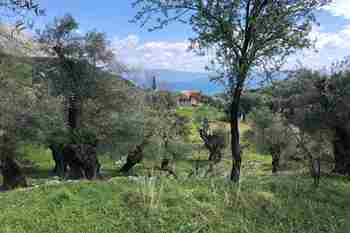 59,000 €
KOKINOI LAND, Spartilas
1700 m2
Just a few bends up the main road to Spartilas, this land is in a lovely position, enjoying beautiful views. Having a long enough road frontage permits building of up to 150 sqm.
Ref: 10262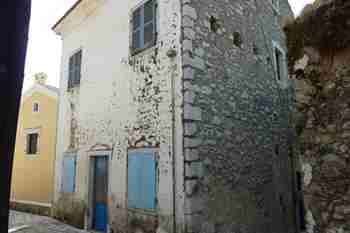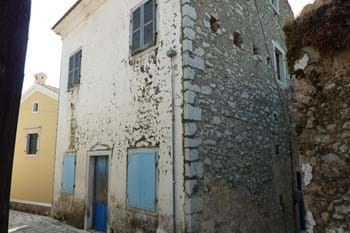 80,000 €
BLUE SHUTTER HOUSE, Spartilas
A beautifully proportioned house in the middle of this popular village.
Ref: 10270