To give you some insight into the Corfu property market, below are some asking prices for properties that have recently sold through us.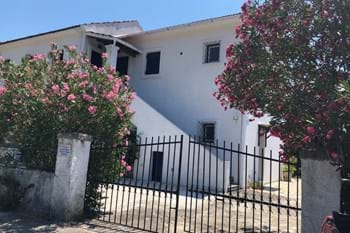 145,000 €
FIELDSIDE APARTMENTS, Agios Markos
8 Beds
4 Baths
180 m2
702 m2
These four apartments are in a quiet area of Pyrgi, within walking distance of Ipsos beach.
Ref: 17738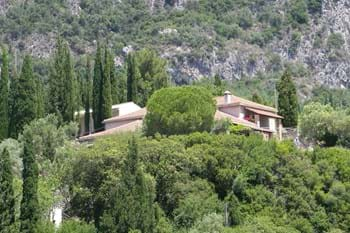 1,300,000 €
PALEOKASTRITSA ESTATE, Paleokastritsa
7 Beds
6 Baths
4 Receptions
200 m2
6400 m2
Unique estate for sale in the centre of this well-known beauty spot. Perched on a headland there is a new and breathtaking view from every angle.
Ref: 10493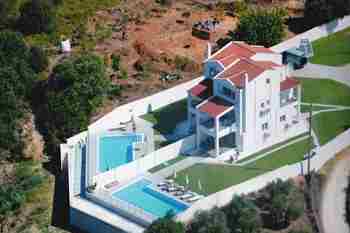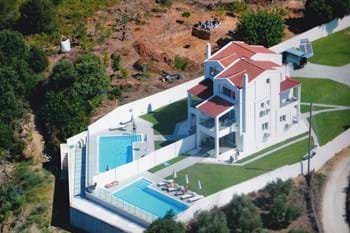 POA
TWIN SEASIDE VILLAS, Halikouna
6 Beds
6 Baths
2 Receptions
250 m2
3600 m2
Two luxury villas, each with swimming pool, right on the sea, on the south west coast, and on the edge of the Lake Korission conservation area. The villas are of modern design, and fitted and equipped to a high standard.
Ref: 10552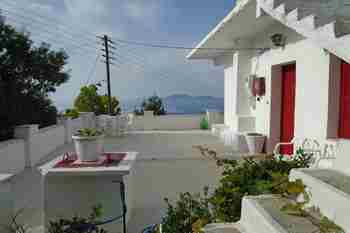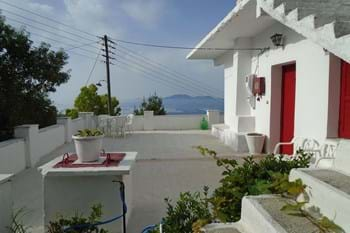 245,000 €
HERCULES APARTMENTS Spartilas
5 Beds
4 Baths
3 Receptions
200 m2
Apartments set in the picturesque village of Spartilas, they are traditional in style and have a stunning, panoramic sea view.
Ref: 14698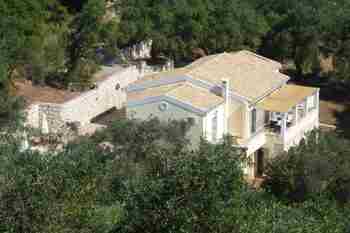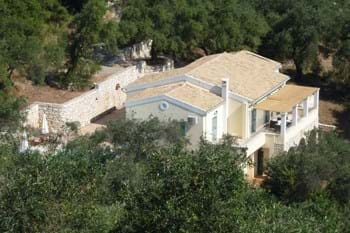 550,000 €
KASSIOPI SEA VIEW VILLA, Kassiopi
4 Beds
4 Baths
1 Reception
190 m2
5250 m2
A new villa situated just a few minutes from the village of Kassiopi, with splendid views over towards Albania. This villa has already proved itself to be an excellent letting investment, and is also a great family home, either for holidays, or for permanent residence.
Ref: 10361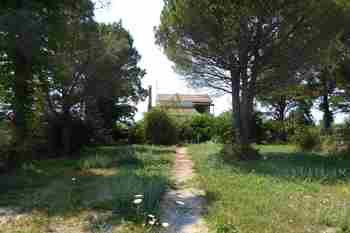 195,000 €
FRANCESCA'S HOUSE, Sidari
A spacious four bedroomed villa, in a large garden in a quiet neighbourhood on the very edge of Sidari. Within level walking distance of the beach, this house would be ideal as a summer retreat or as a year-round family dwelling.
Ref: 10544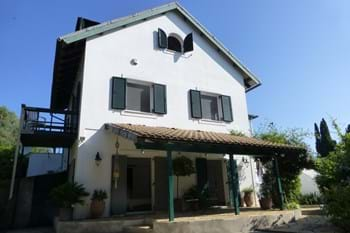 240,000 €
VILLAGE RETREAT, Kato Korakiana
4 Beds
2 Baths
2 Receptions
210 m2
290 m2
This large house has been lovingly built by its present owners and is full of character and charm. Within an easy walk of the centre of the village of Kato Korakiana, it is in a quiet, peaceful location.
Ref: 10963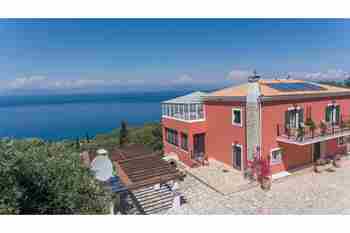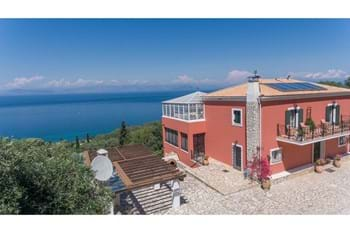 750,000 €
SEASCAPE VILLA, Chlomos, Corfu
4 Beds
5 Baths
3 Receptions
400 m2
10000 m2
An absolutely amazing property with panoramic sea views, and a short path leading down to the sea. This villa offers the highest standard of design and construction, and was created to make the utmost of its spectacular location. The configuration of the property - the main house with its 2 large master suites, plus the 2 additional apartments, make this an ideal multi-use villa.
Ref: 11519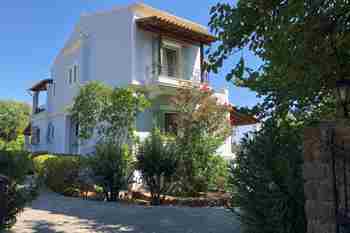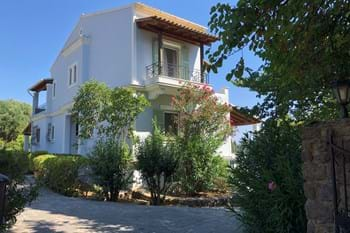 410,000 €
PALACE VIEW, Gastouri, Corfu
4 Beds
3 Baths
2 Receptions
207 m2
2018 m2
Tucked away in a peaceful, private location yet within a few minutes stroll of the village centre, this large family house has a lovely view of the Achilleon Palace.
Ref: 12594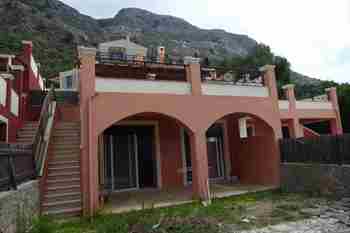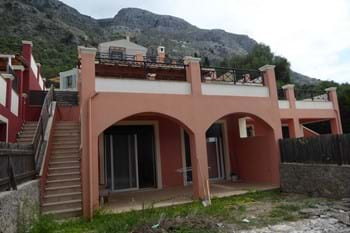 265,000 €
EMERALD BAY VILLAS, Barbati, Corfu
3 Beds
3 Baths
1 Reception
140 m2
Only one house remains on this exciting new development of high quality villas, in the popular location of Barbati, of 6 houses, with a stunning view down to the sea and a private swimming pool - and only a few minutes walk from the beach and tavernas.
Ref: 10134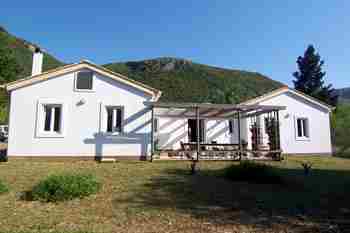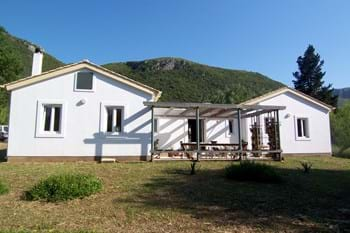 145,000 €
BIG PEAR, Doukades
3 Beds
2 Baths
1 Reception
134 m2
6000 m2
A modern newly built house in large level plot of land, just outside the popular village of Doukades. With many stylish features, the house has been well designed for year round living.
Ref: 10170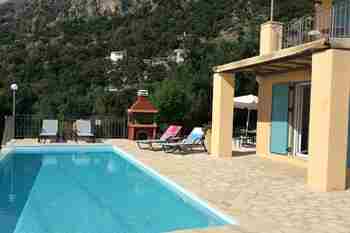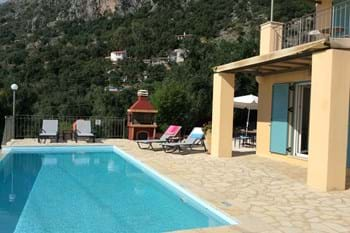 345,000 €
VILLA ODYSSEY, Glyfa, Corfu
3 Beds
3 Baths
1 Reception
110 m2
1500 m2
Beautiful three bedroomed villa with pool within very easy walking distance of the pretty beach at Glyfa, between Barbati and Nisaki.
Ref: 10219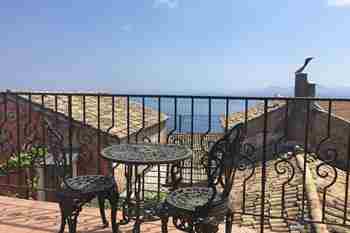 95,000 €
THE OLD CORNER SHOP, Spartilas
3 Beds
1 Bathroom
1 Reception
90 m2
An unusually shaped building which has been beautifully renovated to provide an interesting and unique property. Close to the village centre, and with a fabulous view to Corfu town.
Ref: 10263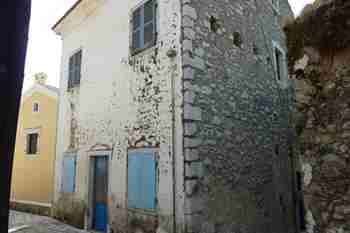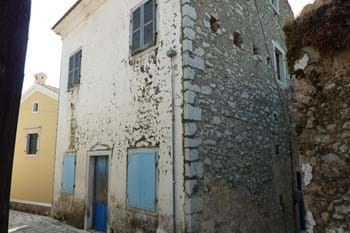 80,000 €
BLUE SHUTTER HOUSE, Spartilas
A beautifully proportioned house in the middle of this popular village.
Ref: 10270