To give you some insight into the Corfu property market, below are some asking prices for properties that have recently sold through us.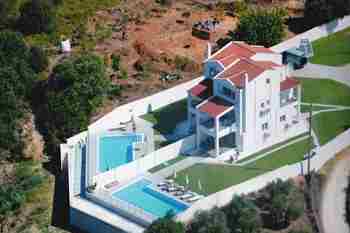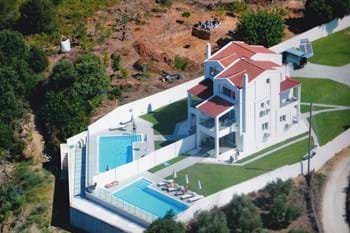 POA
TWIN SEASIDE VILLAS, Halikouna
6 Beds
6 Baths
2 Receptions
250 m2
3600 m2
Two luxury villas, each with swimming pool, right on the sea, on the south west coast, and on the edge of the Lake Korission conservation area. The villas are of modern design, and fitted and equipped to a high standard.
Ref: 10552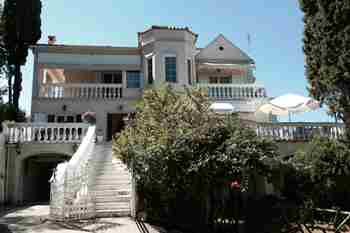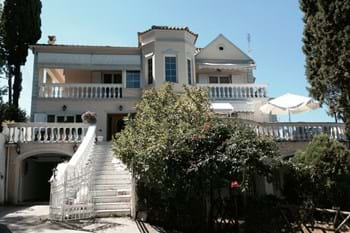 300,000 €
SUNWATCH, Gastouri
6 Beds
4 Baths
2 Receptions
450 m2
2500 m2
An absolutely amazing bargain - immaculate 6 bedroom, 4 bathroom house with swimming pool, in a convenient location only 15 minutes from Corfu Town. The house has a vast living room, 2 kitchens, garage for 3 cars, a lift, plus wide verandas and lovely views all around. The property would offer an excellent rental investment, with separate owners accommodation.
Ref: 10968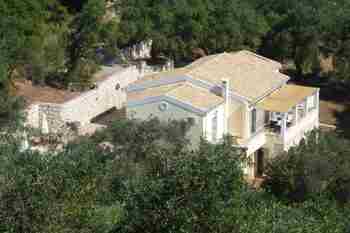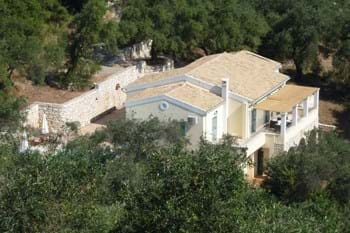 550,000 €
KASSIOPI SEA VIEW VILLA, Kassiopi
4 Beds
4 Baths
1 Reception
190 m2
5250 m2
A new villa situated just a few minutes from the village of Kassiopi, with splendid views over towards Albania. This villa has already proved itself to be an excellent letting investment, and is also a great family home, either for holidays, or for permanent residence.
Ref: 10361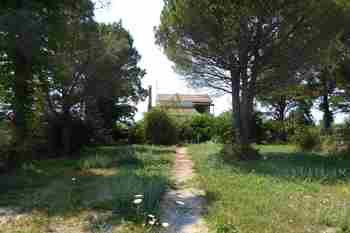 195,000 €
FRANCESCA'S HOUSE, Sidari
A spacious four bedroomed villa, in a large garden in a quiet neighbourhood on the very edge of Sidari. Within level walking distance of the beach, this house would be ideal as a summer retreat or as a year-round family dwelling.
Ref: 10544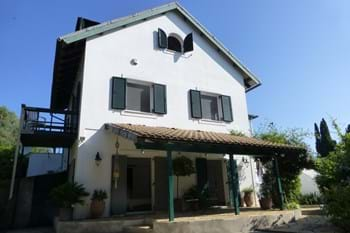 240,000 €
VILLAGE RETREAT, Kato Korakiana
4 Beds
2 Baths
2 Receptions
210 m2
290 m2
This large house has been lovingly built by its present owners and is full of character and charm. Within an easy walk of the centre of the village of Kato Korakiana, it is in a quiet, peaceful location.
Ref: 10963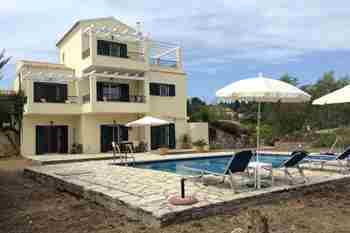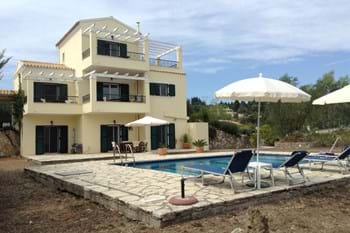 215,000 €
PEMBERLAKI, Poulades
4 Beds
3 Baths
170 m2
1800 m2
This large villa is in immaculate condition and has lovely far reaching views towards the sea and Corfu town. Ideal as a year round home or a holiday rental, the villa is competitively priced.
Ref: 11078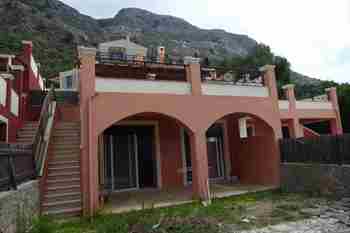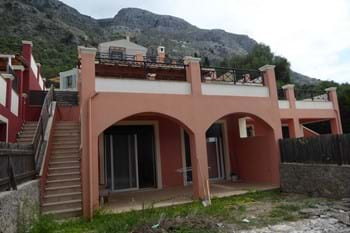 265,000 €
EMERALD BAY VILLAS, Barbati, Corfu
3 Beds
3 Baths
1 Reception
140 m2
Only one house remains on this exciting new development of high quality villas, in the popular location of Barbati, of 6 houses, with a stunning view down to the sea and a private swimming pool - and only a few minutes walk from the beach and tavernas.
Ref: 10134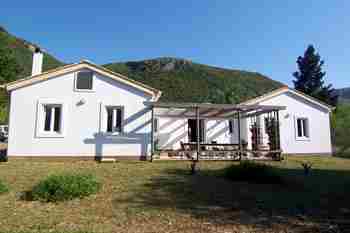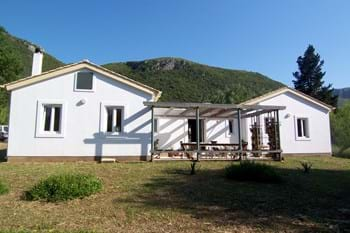 145,000 €
BIG PEAR, Doukades
3 Beds
2 Baths
1 Reception
134 m2
6000 m2
A modern newly built house in large level plot of land, just outside the popular village of Doukades. With many stylish features, the house has been well designed for year round living.
Ref: 10170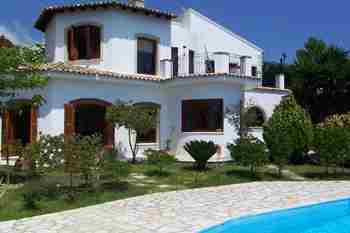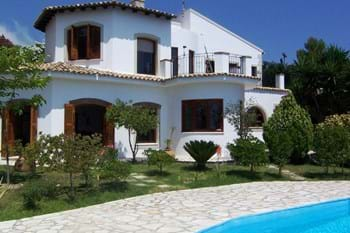 495,000 €
VILLA BERNOUKOS, Gastouri
3 Beds
2 Baths
1 Reception
183 m2
A beautiful 3 bedroom property with swimming pool, offering stunning sea views in a totally tranquil location, only 15 minutes drive from Corfu Town.
Ref: 10216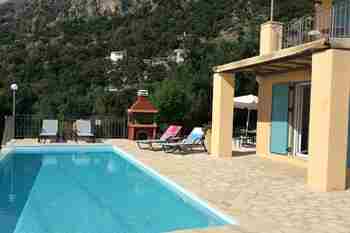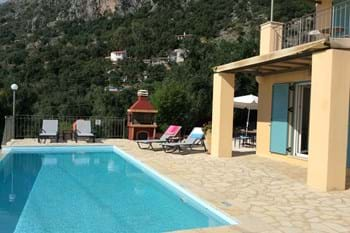 345,000 €
VILLA ODYSSEY, Glyfa, Corfu
3 Beds
3 Baths
1 Reception
110 m2
1500 m2
Beautiful three bedroomed villa with pool within very easy walking distance of the pretty beach at Glyfa, between Barbati and Nisaki.
Ref: 10219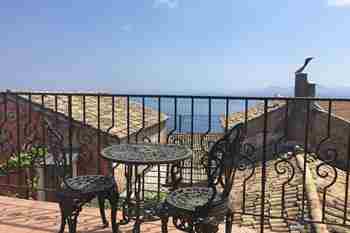 95,000 €
THE OLD CORNER SHOP, Spartilas
3 Beds
1 Bathroom
1 Reception
90 m2
An unusually shaped building which has been beautifully renovated to provide an interesting and unique property. Close to the village centre, and with a fabulous view to Corfu town.
Ref: 10263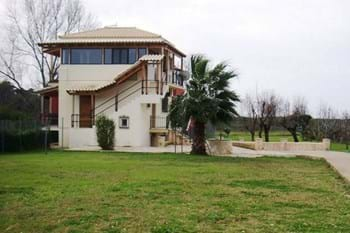 165,000 €
HALIKOUNA HOUSE, Halikouna
3 Beds
2 Baths
1 Reception
190 m2
4000 m2
A large reduction on this high quality, 3/4 bedroom house in the west coast conservation area of Lake Korrission. The house is only 300m from the spectacular beach at Halikouna, and has views over the lake and out to sea.
Ref: 10324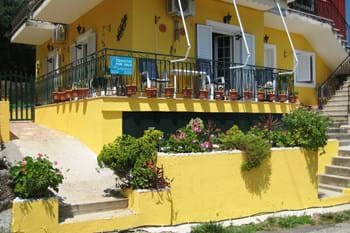 65,000 €
STEVINA, Kato Korakiana
3 Beds
2 Baths
1 Reception
97 m2
30 m2
A deceptively spacious three bedroom apartment with a wonderful view! Needing some interior work and general maintenance, this is a large comfortable apartment.
Ref: 10385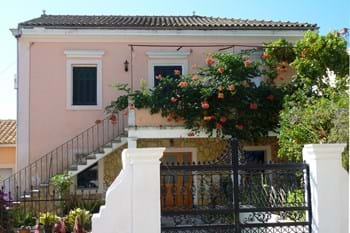 179,000 €
THE OLD PHARMACY, Magoulades
3 Beds
2 Baths
3 Receptions
340 m2
600 m2
This is one of our favourite village houses and it has been hugely reduced in price! Combining a renovated house with courtyard parking, citrus trees, and outbuildings for renovation, there is great potential for many uses.
Ref: 10450