To give you some insight into the Corfu property market, below are some asking prices for properties that have recently sold through us.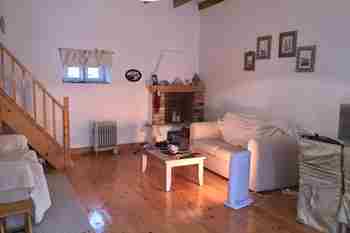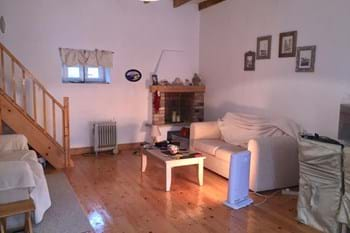 89,000 €
VILLAGE VIEW, Sinarades
2 Beds
1 Bathroom
1 Reception
60 m2
10 m2
A well renovated, end of terrace, 2 bedroom house located on the edge of the popular village of Sinarades, only 20 minutes from Corfu Town, and 10 minutes from the beach at Agios Gordis.
Ref: 11533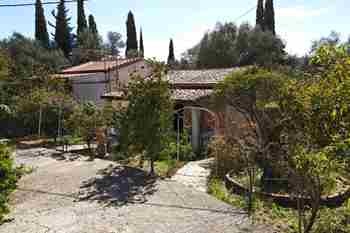 75,000 €
VILLA KATALINA, Paleokastritsa
2 Beds
1 Bathroom
1 Reception
50 m2
100 m2
Mini-villa with a well-established, secluded garden, off-road parking and within easy car access of Paleokastritsa and the mountain top village of Lakones.
Ref: 10568
239,000 €
HALIKOUNA GARDEN HOUSE, Halikounas, Corfu
3 Beds
2 Baths
1 Reception
110 m2
2000 m2
An immaculate, semi-detached 3 bedroom house, only 200m from the sea in the conservation area of Halikouna. The property has a large garden and extensive outside seating space, including a large upstairs veranda with sea view.
Ref: 11473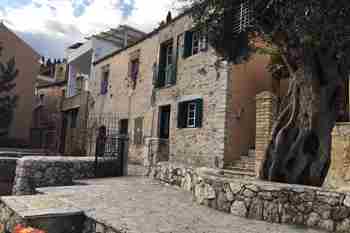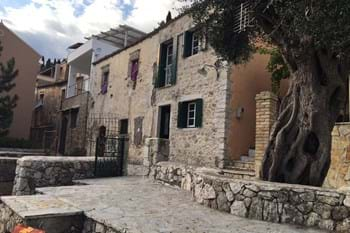 90,000 €
BIRD'S EYE VIEW COTTAGE, Spartilas
1 Bedroom
1 Bathroom
50 m2
This pretty house has a superb south facing view across the bay towards Corfu town. Beautifully renovated using traditional materials and retaining lots of original features, the house is a perfect place to relax and enjoy Corfiot village life.
Ref: 11456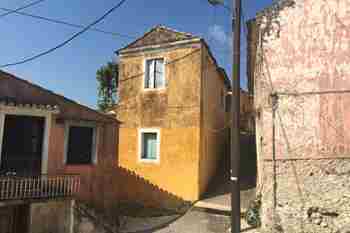 70,000 €
MAZE HOUSE, Spartilas, Corfu
3 Beds
2 Baths
175 m2
262 m2
An enticing renovation project in the centre of the village of Spartilas, boasting an incredible seaview.
Ref: 11442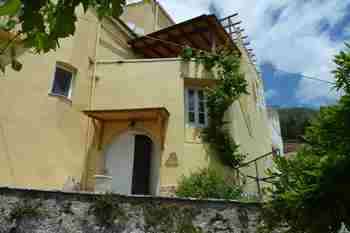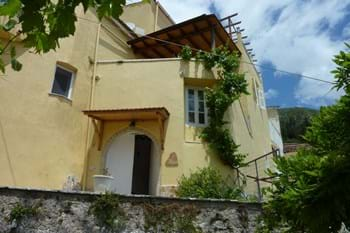 145,000 €
GRAND VIEW HOUSE, Spartilas
2 Beds
2 Baths
1 Reception
150 m2
This large house has been beautifully renovated, and has a superb view. The house has been designed with the view in mind and has several terraces to sit and take in the spectacular vista.
Ref: 10709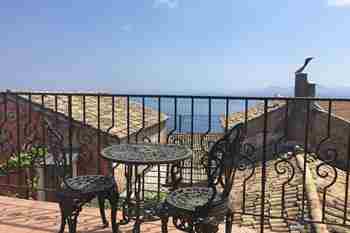 95,000 €
THE OLD CORNER SHOP, Spartilas
3 Beds
1 Bathroom
1 Reception
90 m2
An unusually shaped building which has been beautifully renovated to provide an interesting and unique property. Close to the village centre, and with a fabulous view to Corfu town.
Ref: 10263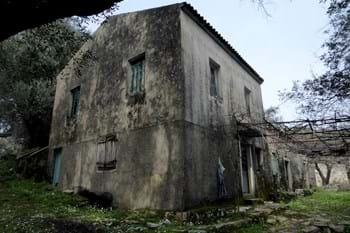 300,000 €
LOWER PORTA HOUSE, Porta
This beautiful old Corfiot house is situated in an olive grove just outside the village of Porta on the North East Coast. Once the trees in front are pruned it will have a lovely sea view.
Ref: 11383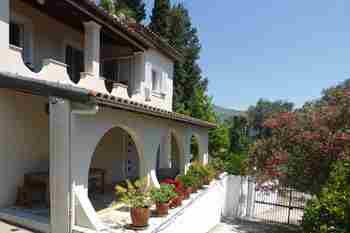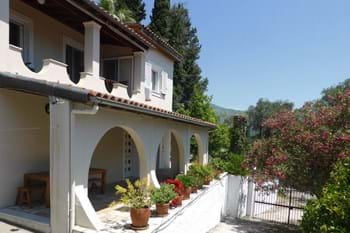 185,000 €
PIZZA OVEN HOUSE, Gardelades
3 Beds
2 Baths
139 m2
704 m2
This immaculate house on the edge of the pretty village of Gardelades has lovely open country views. It is only a short stroll into the village square and not far from the west coast beaches.
Ref: 11382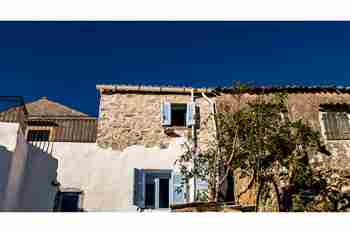 75,000 €
SPITI MERAKI, Giannades, Corfu
1 Bedroom
1 Bathroom
1 Reception
55 m2
This very individual house has been imaginatively designed by its present owners. Within an easy walk of the centre of this pretty village, it is suitable for either holidaymakers or year round living.
Ref: 11172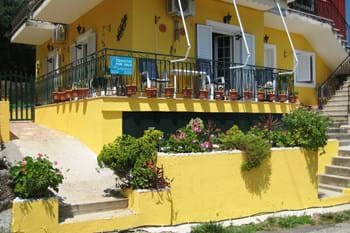 65,000 €
STEVINA, Kato Korakiana
3 Beds
2 Baths
1 Reception
97 m2
30 m2
A deceptively spacious three bedroom apartment with a wonderful view! Needing some interior work and general maintenance, this is a large comfortable apartment.
Ref: 10385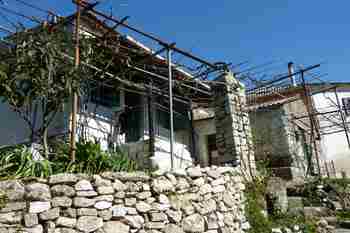 25,000 €
GATEWAY HOUSE, Spartilas
65 m2
An old village house in a tucked away position. In need of total renovation, and with potential for extension, this has a large plot of land.
Ref: 10562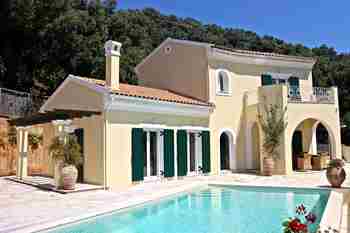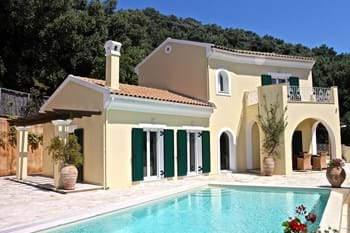 475,000 €
VILLA SOLEA, Riliatika
2 Beds
3 Baths
160 m2
1000 m2
A gorgeous villa set on the tranquil hillside above the bustling village of Acharavi, this property offers the stunning views down to the north coast.
Ref: 11354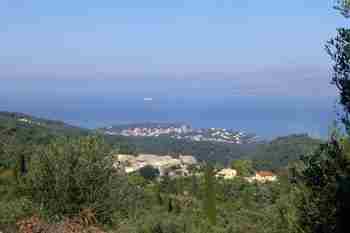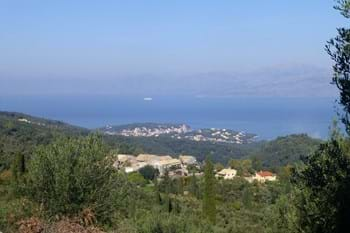 350,000 €
AMBER LAND, Kokkokylas, Sinies
7500 m2
In the prestigious area of Kokkokylas, looking over the hamlet of Kremythas, with Agios Stefanos and Kassiopi just a short drive away, this lovely plot would be ideal for the construction of a beautiful villa. The area is quiet and unspoilt and the surrounding views are stunning.
Ref: 11112