To give you some insight into the Corfu property market, below are some asking prices for properties that have recently sold through us.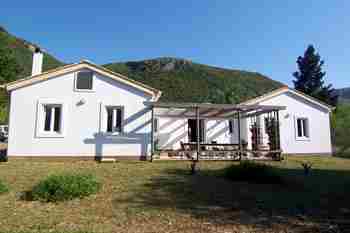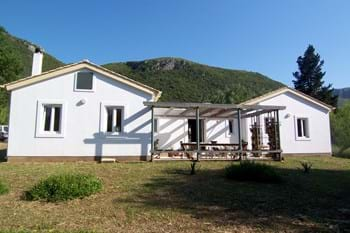 145,000 €
BIG PEAR, Doukades
3 Beds
2 Baths
1 Reception
134 m2
6000 m2
A modern newly built house in large level plot of land, just outside the popular village of Doukades. With many stylish features, the house has been well designed for year round living.
Ref: 10170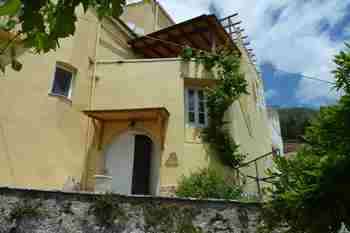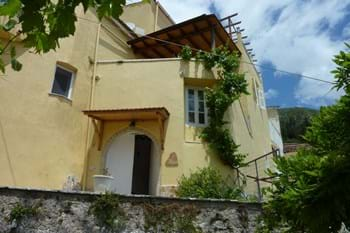 145,000 €
GRAND VIEW HOUSE, Spartilas
2 Beds
2 Baths
1 Reception
150 m2
This large house has been beautifully renovated, and has a superb view. The house has been designed with the view in mind and has several terraces to sit and take in the spectacular vista.
Ref: 10709
145,000 €
LITTLE WELL HOUSE, Doukades
2 Beds
2 Baths
1 Reception
200 m2
484 m2
Two houses for the price of one! Just off the main square in the popular village of Doukades, the main house has that rare feature for a village property of a good-sized garden and at the bottom of the garden is a ruined two storey stone renovation project.
Ref: 11400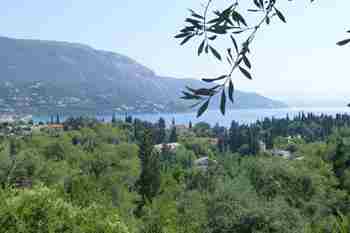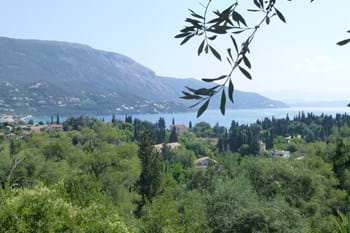 130,000 €
AZURE VIEW LAND, Kato Korakiana
4018 m2
With the most beautiful sea view, this plot is on the outskirts of Kato Korakiana, and (just) within walking distance of the beach at Dassia.
Ref: 11070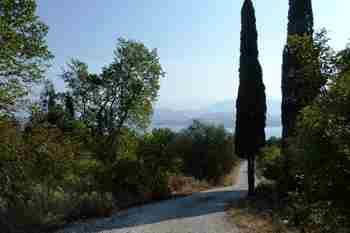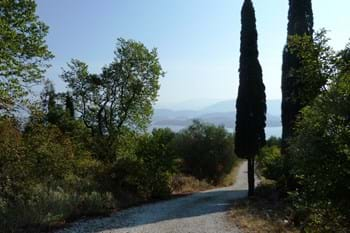 120,000 €
CYPRESS TREE LAND, Vigla
3490 m2
Lovely plot of land with access from two sides - top and bottom - and splendid views over the east coast to the sea and the Albanian mountains beyond.
Ref: 10300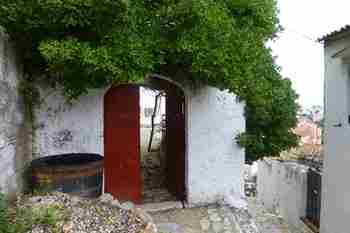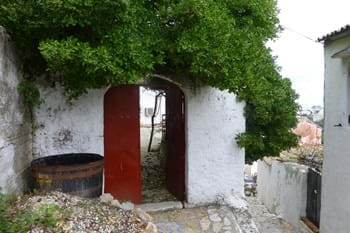 110,000 €
ROSE TERRACE HOUSE, Spartilas
132 m2 230 m2
This is a large, unusual house in the centre of Spartilas with wonderful sea and village views from a pretty terrace.
Ref: 10987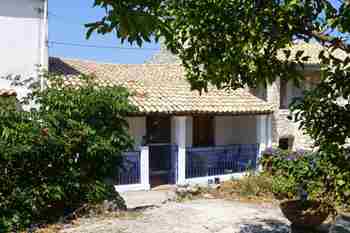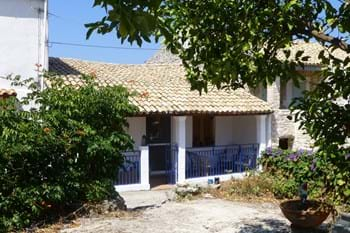 110,000 €
BETHAN, Pelekito
2 Beds
1 Bathroom
1 Reception
69 m2
80 m2
This pretty 2 bedroom house is within walking distance of the beach at Agios Spiridon in the north of Corfu - it has a sea view, parking, gardens to front and rear and a roof terrace.
Ref: 11082
99,000 €
SECRET GARDEN HOUSE, Kastellani
2 Beds
1 Bathroom
1 Reception
80 m2
2750 m2
A modern 2 bedroom house in a large plot, in a completely private location. The majority of the property is fenced, and the house has a patio on 2 sides, plus extensive gardens.
Ref: 11047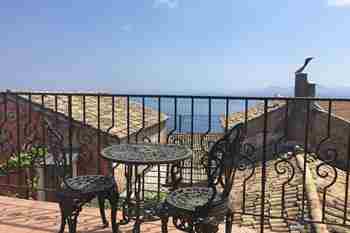 95,000 €
THE OLD CORNER SHOP, Spartilas
3 Beds
1 Bathroom
1 Reception
90 m2
An unusually shaped building which has been beautifully renovated to provide an interesting and unique property. Close to the village centre, and with a fabulous view to Corfu town.
Ref: 10263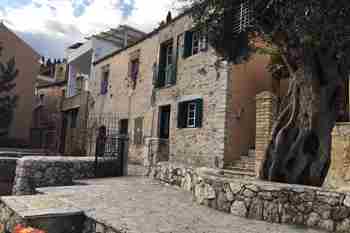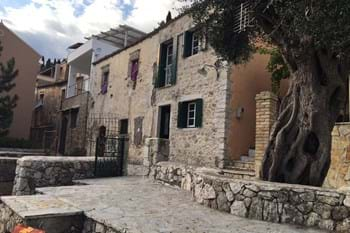 90,000 €
BIRD'S EYE VIEW COTTAGE, Spartilas
1 Bedroom
1 Bathroom
50 m2
This pretty house has a superb south facing view across the bay towards Corfu town. Beautifully renovated using traditional materials and retaining lots of original features, the house is a perfect place to relax and enjoy Corfiot village life.
Ref: 11456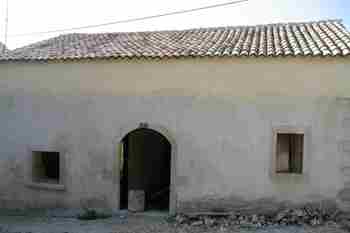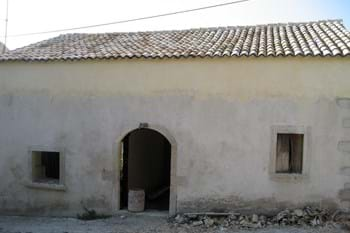 88,000 €
THE BARN HOUSE, Aspiotades
110 m2 1166 m2
A partly renovated olive press set below the village road with a large plot of land within the planning zone allowing further development. A considerable amount of work has already been carried out including a new roof, some terracing in the garden, and utilities are very close - connected to neighbouring houses.
Ref: 10860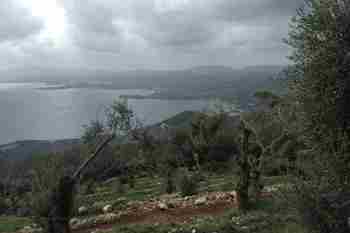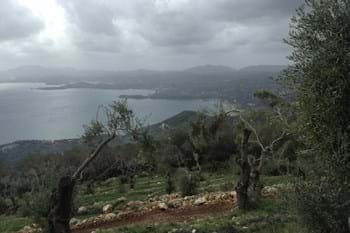 85,000 €
MARINA'S LAND, Spartilas
2345 m2
A really beautiful plot of land with a stunning sea view at an economical price.
Ref: 10697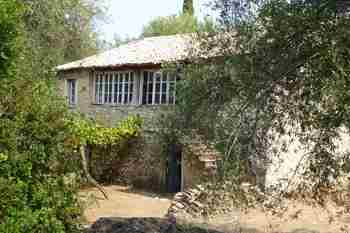 85,000 €
VRACHLERI HOUSE, Agios Pandeleimonas
233 m2 4300 m2
This beautiful old house sits in a lovely olive grove and is a short drive to the centre of Acharavi. Presently divided into two separate houses, it could be joined to make one large family home.
Ref: 11333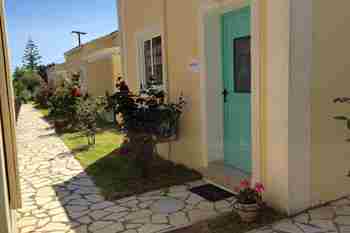 83,000 €
SANDY BEACH COTTAGE 3, Agios Georgios (S)
1 Bedroom
1 Bathroom
1 Reception
44 m2
35 m2
Only 300m from the sandy beach, shops and restaurants of a west coast seaside village, this pretty new property is a mini-villa, set in peaceful flowered surroundings. A perfect, low maintenance holiday home, or a letting investment, or both.
Ref: 10667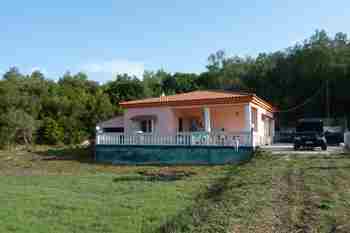 83,000 €
FIELDSIDE HOUSE, Vatos
3 Beds
2 Baths
1 Reception
100 m2
2000 m2
A truly rural retreat, in need of some modernisation - a 3 bedroom, 2 bathroom single floor house only minutes from the west coast and the golf course. The house is set in a large plot of land at the end of a country track, and when modernised would be ideal for self sufficiency, and perfect for year round living.
Ref: 10734