To give you some insight into the Corfu property market, below are some asking prices for properties that have recently sold through us.
239,000 €
HALIKOUNA GARDEN HOUSE, Halikounas, Corfu
3 Beds
2 Baths
1 Reception
110 m2
2000 m2
An immaculate, semi-detached 3 bedroom house, only 200m from the sea in the conservation area of Halikouna. The property has a large garden and extensive outside seating space, including a large upstairs veranda with sea view.
Ref: 11473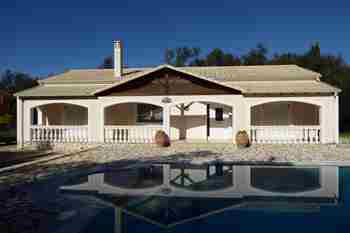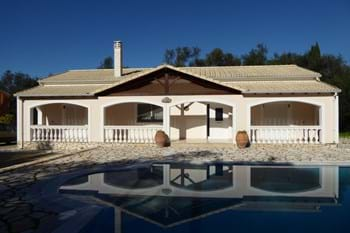 220,000 €
VILLA KATERINA, Perithia
3 Beds
2 Baths
1 Reception
209 m2
1000 m2
Just a short walk from the centre of the village of New Perithia, this lovely house with swimming pool is in perfect condition and would make an ideal year round home or holiday base.
Ref: 11219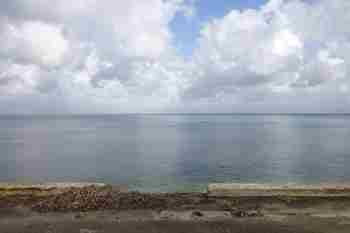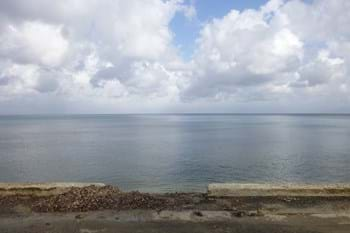 200,000 €
MESSONGHI SEASIDE HOUSE, Messonghi
2 Beds
1 Bathroom
1 Reception
120 m2
400 m2
A very unusual property exactly across the road from the sea, this house is in 2 sections, one part habitable but in need of modernising, and the second part in need of complete renovation. This house is all about location - just about the best there is!
Ref: 11120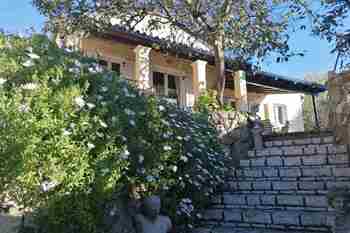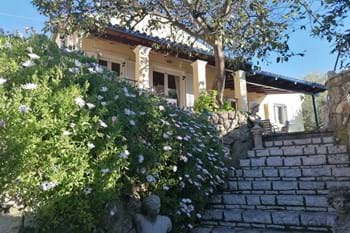 199,950 €
LITTLE WELL HOUSE, Doukades
2 Beds
2 Baths
1 Reception
100 m2
484 m2
Just off the main square in the popular village of Doukades, this very attractive two bedroom house has been tastefully renovated by its present owners. The garden is very pretty, and there is a plunge pool.
Ref: 11400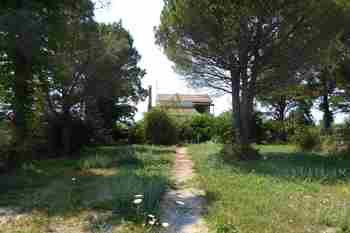 195,000 €
FRANCESCA'S HOUSE, Sidari
A spacious four bedroomed villa, in a large garden in a quiet neighbourhood on the very edge of Sidari. Within level walking distance of the beach, this house would be ideal as a summer retreat or as a year-round family dwelling.
Ref: 10544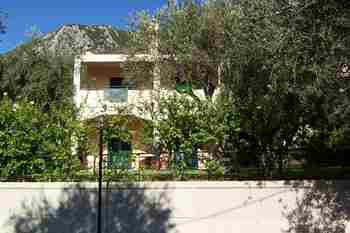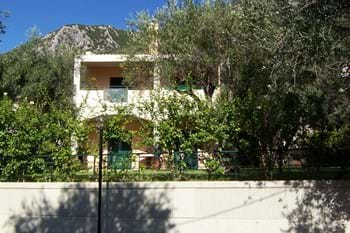 180,000 €
RIVIERA APARTMENT, Barbati
2 Beds
1 Bathroom
1 Reception
70 m2
Part of the very exclusive Riviera development at Barbati, this first floor apartment is comfortable and very well looked after.
Ref: 10127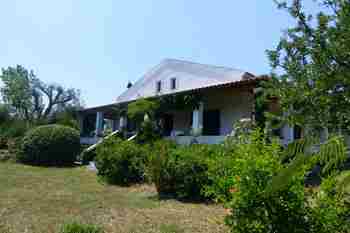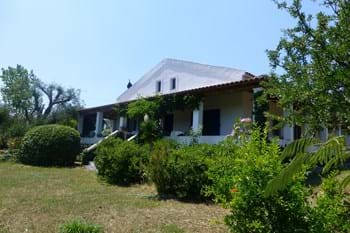 180,000 €
NINA'S HOUSE, Agios Ioannis
3 Beds
2 Baths
1 Reception
132 m2
4000 m2
Centrally located with easy access to both west and east coasts, Nina's House has a large secluded, well-established garden and is designed on one level, with a large attic space.
Ref: 10810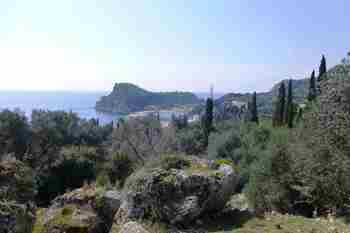 180,000 €
DREAM VIEW LAND, Paleokastritsa
4150 m2
This beautiful plot of land has an idyllic view through olive trees to the sea and harbour at Paleokastritsa. With an area already levelled for building, and utilities close by, the plot is ideal for the construction of a villa.
Ref: 11030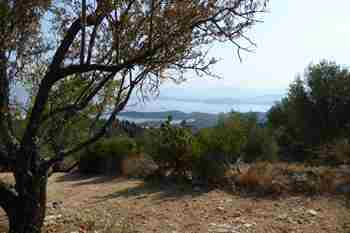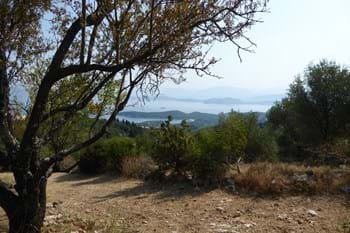 180,000 €
ALMOND HILLSIDE, Kassiopi
6613 m2
A beautiful plot of land with lots of mature almond trees, Almond Hillside has a spectacular view its own gate and track through the middle.
Ref: 11319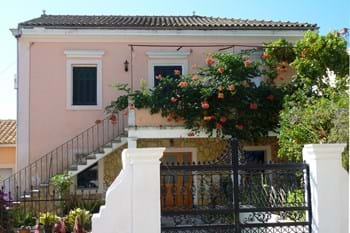 179,000 €
THE OLD PHARMACY, Magoulades
3 Beds
2 Baths
3 Receptions
340 m2
600 m2
This is one of our favourite village houses and it has been hugely reduced in price! Combining a renovated house with courtyard parking, citrus trees, and outbuildings for renovation, there is great potential for many uses.
Ref: 10450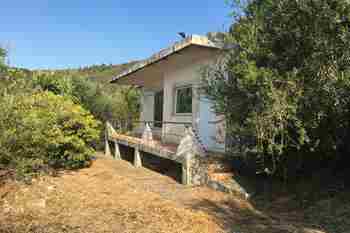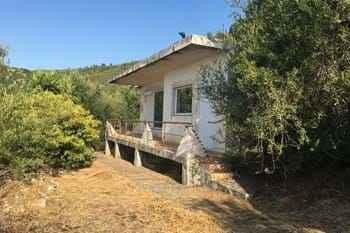 170,000 €
MILOS HOUSE, Spartilas
2 Beds
1 Bathroom
75 m2
3000 m2
This almost-finished house is in a large plot of land below the village of Spartilas. With a superb sea view and complete privacy, it has a lot to offer!
Ref: 11313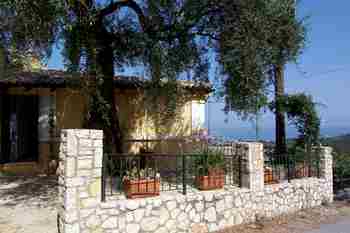 170,000 €
ELIA HOUSE, Agios Panteleimonas, Corfu
3 Beds
2 Baths
1 Reception
140 m2
150 m2
An interesting renovation of part of a large old olive press, this combines tradition with modern-day life very comfortably.
Ref: 11521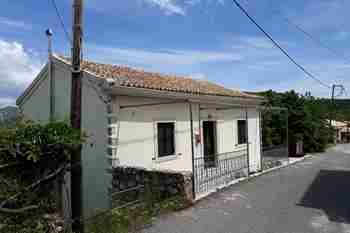 150,000 €
TRINITY VIEW, Sokraki, Corfu
2 Beds
2 Baths
2 Receptions
169 m2
558 m2
The present owners have almost completed renovating this lovely traditional house, there are just a few finishing touches and furnishings to be done!
Ref: 12579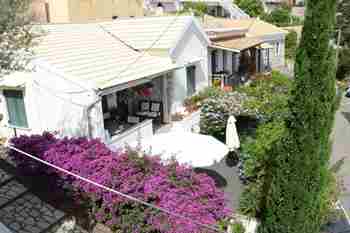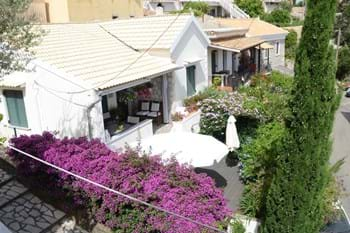 149,900 €
FLORIBUNDA, Lakones, Corfu
2 Beds
1 Bathroom
1 Reception
80 m2
120 m2
Move in straight away! A turn-key investment in the heart of Lakones village. This lovely detached house has been thoughtfully designed to give comfortable living space and several areas to sit outside. It is completely furnished and equipped with the most luxurious and efficient appliances and accessories available. Well worth viewing!
Ref: 11173