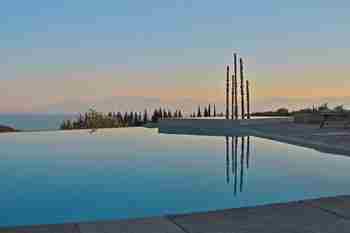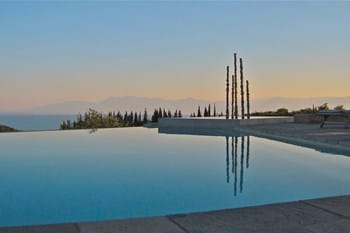 2,500,000 €
LAMARI, Agios Martinos, Corfu
5 Beds
4 Baths
2 Receptions
290 m2
4000 m2
Lamari is an old olive press renovated with great attention to detail and style to create a truly unique property set in the hills above Acharavi. The property enjoys a peaceful setting with panoramic views of the coastline and surrounding mountains.
Ref: 11433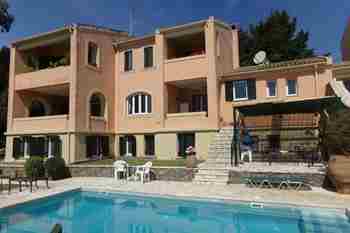 2,400,000 €
ARCADIA VILLA, Kommeno
5 Beds
5 Baths
2 Receptions
312 m2
1500 m2
Prestige property for sale in the exclusive area of Kommeno, practically on the sea and within easy reach of Corfu town, the airport, marina and golf club.
Ref: 10409
2,300,000 €
KOMMENO BAY APARTMENTS, Kommeno, Corfu
Conveniently located with lovely sea views and surroundings, Kommeno Bay Apartments are an established business on the Kommeno peninsula.
Ref: 13627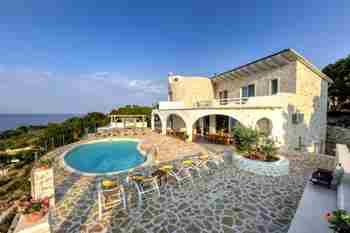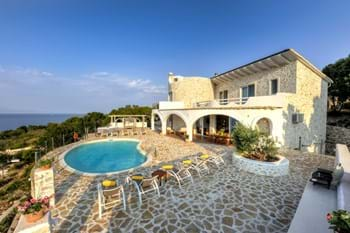 2,200,000 €
TOWER VILLA, Kaki Lagada, Paxos
6 Beds
6 Baths
1 Reception
320 m2
4000 m2
Spacious 6 bedroom villa with private pool, within walking distance to Kaki Lagada beach.
Ref: 12539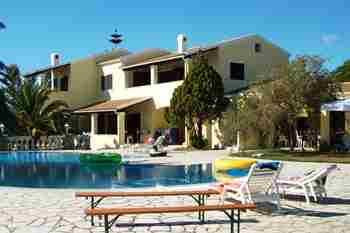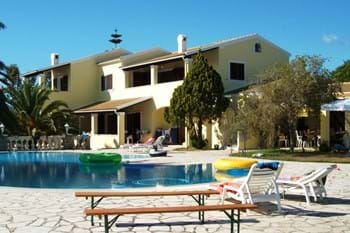 POA
WEST COAST VIEW ESTATE, Alevropardi
4 Beds
4 Baths
2 Receptions
360 m2
With spectacular sea views and potentially an absolutely stunning villa, this unusual property offers enormous scope either for personal use, or as a prestigious letting investment.
Ref: 10596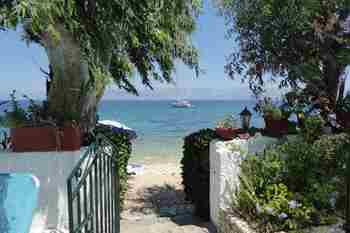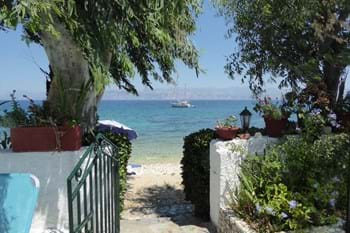 2,000,000 €
WHITE PEBBLE HOUSE, Avlaki, Corfu
5 Beds
3 Baths
2 Receptions
150 m2
1200 m2
Its impossible to be closer to the beach than this house without getting wet feet! Although old fashioned, this is a wonderful opportunity to acquire a beachfront property.
Ref: 11361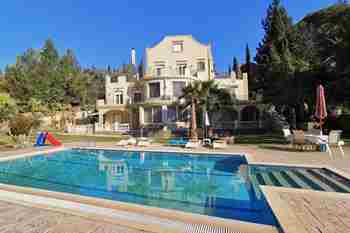 1,900,000 €
WOODLAND VILLA, Potamos
5 Beds
3 Baths
1 Reception
550 m2
3300 m2
An impressive property with large garden and pool, in a beautiful wooded setting and within close proximity to Corfu Town.
Ref: 14672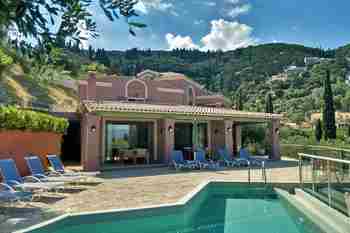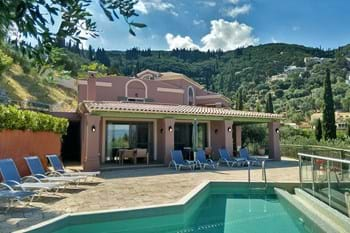 1,850,000 €
VILLA AMALTHEA, Agni
4 Beds
4 Baths
1 Reception
275 m2
2100 m2
A wonderful villa in one of the most prestigious locations in Corfu, enjoying stunning views across the sea, and only 3 minutes walk to the beach and restaurants of Agni.
Ref: 10070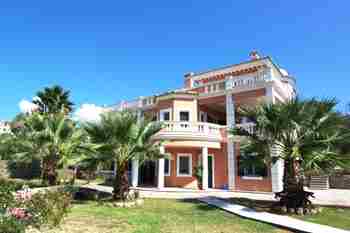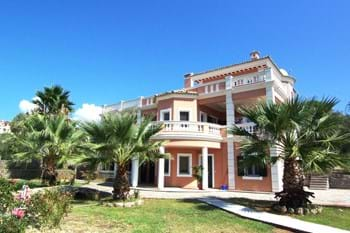 1,800,000 €
LAGOON VILLA, Kommeno, Corfu
7 Beds
5 Baths
2 Receptions
430 m2
3750 m2
An extravagantly designed villa in one of the most sought after areas of Corfu. With luxurious finishings and a beautiful view, this is an exceptional property. The owner is very keen to sell and is willing to discuss a variety of payment options on the asking price.
Ref: 10408
1,800,000 €
AVLAKI VILLAS, Avlaki, Corfu
6 Beds
4 Baths
2 Receptions
220 m2
1520 m2
Right on the beautiful beach at Avlaki, this pair of semi-detached villas is designed for outdoor living and is a perfect holiday home, especially suitable for two families wishing to holiday together, but have their own privacy at the same time.
Ref: 11478
1,700,000 €
VILLA GAIA, near Danilia, Corfu
9 Beds
9 Baths
2 Receptions
394 m2
5550 m2
This is a new, absolutely outstanding, Mediterranean-style villa and separate large guest/staff house, reflecting the highest standards of design and build quality, in a convenient location, 3km from the nearest beach and the international Marina, and only 11km from Corfu Town and the Airport. It has commanding views down to the Marina, Corfu town and along the scenic north-east coast.
Ref: 10159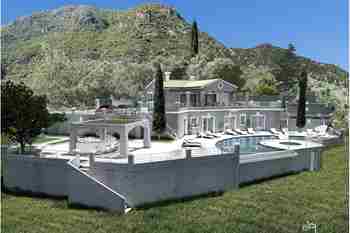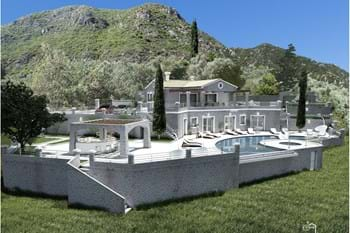 1,680,000 €
NEBULA RETREAT, Spartilas, Corfu
5 Beds
5 Baths
1 Reception
380 m2
2500 m2
This fabulous new villa is being constructed in a beautifully quiet location with breathtaking views. With a spa, sauna and huge swimming pool, the villa has a lot to offer!
Ref: 11462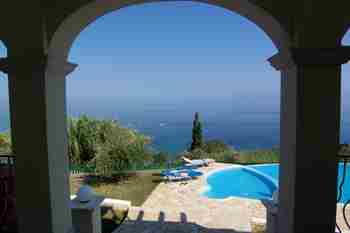 1,600,000 €
OCEANUS HOUSE, Agios Ioannis, Karoussades
4 Beds
4 Baths
1 Reception
240 m2
4800 m2
Absolute luxury right next to the sea. This villa has been built using only the best quality materials - and it shows.
Ref: 10042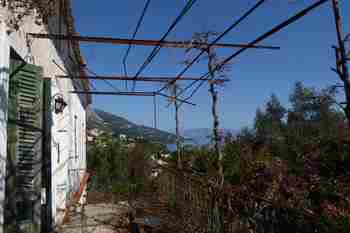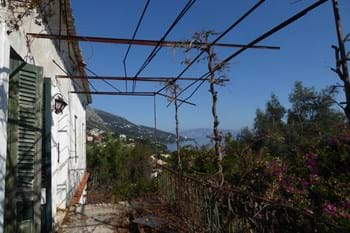 1,600,000 €
OLD WHITE MANSION, Barbati, Corfu
700 m2 4500 m2
This fabulous old manor house and attached olive press is in need of a new owner to renovate it and bring it back to its former glory. In a prime location just 150 m from the beach, this is a fantastic investment opportunity.
Ref: 11506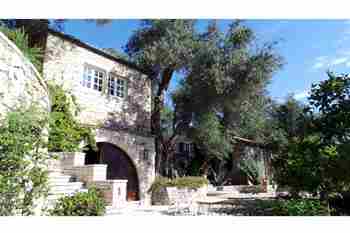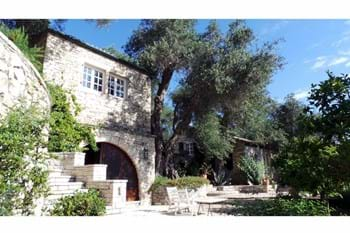 1,600,000 €
MAKRATIKA ESTATE, Makratika, Paxos
6 Beds
6 Baths
1 Reception
400 m2
2021 m2
Beautifully restored 18th century property just a short drive from Gaios.
Ref: 11520