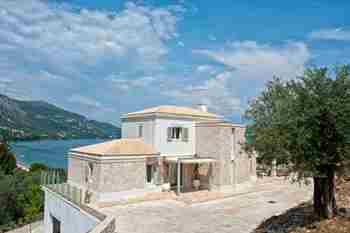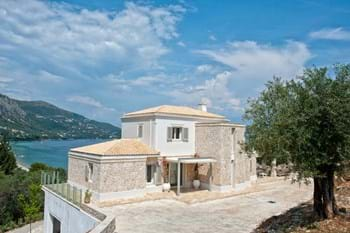 2,500,000 €
BARBATI SEASIDE VILLA, Barbati, Corfu
5 Beds
5 Baths
1 Reception
300 m2
9500 m2
An absolutely gorgeous newly completed villa set just by the beach in Barbati, with beach access down a small path. This is a lovely villa, with stunning sea and mountain views.
Ref: 11155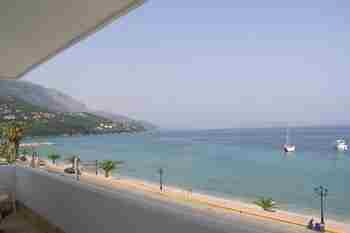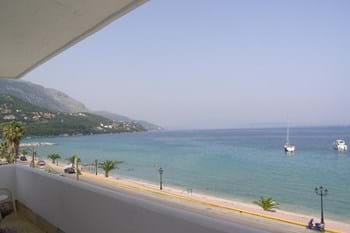 POA
CORFU HOTELS
We have a selection of hotels for sale all over the island of Corfu. Many of these are for sale privately and are therefore not listed on websites. Please contact us with details of the specification of hotel you are seeking, in order that we may send you further details. Sale prices range from €900,000 to €22,000,000.
Ref: 17829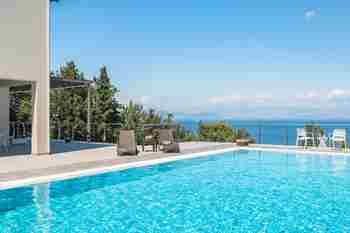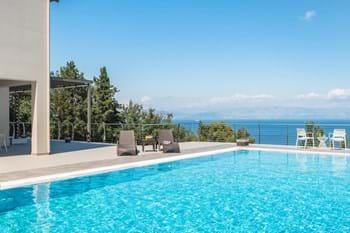 2,500,000 €
VISTA AZUL, Gastouri
5 Beds
4 Baths
2 Receptions
500 m2
7400 m2
A stunning 5 bedroom villa, with swimming pool, tennis court and guest studio in a great location near the Achilleon Palace, convenient for Corfu Town, the airport and the new Marina in Benitses.
Ref: 19016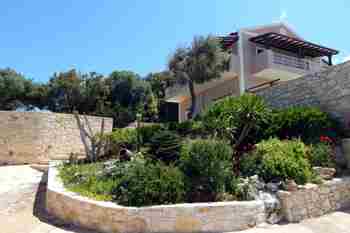 2,500,000 €
VILLA AIMILIA, St Spyridon
5 Beds
6 Baths
1 Reception
200 m2
4000 m2
A recently refurbished, five bedroom villa with private sea access.
Ref: 20102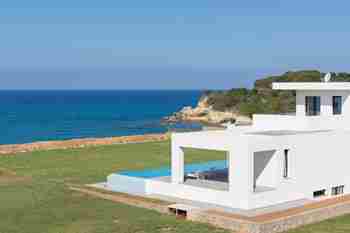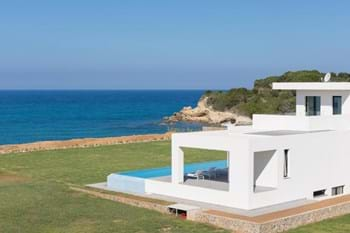 2,300,000 €
OCEANSIDE VILLA, Halikouna
4 Beds
5 Baths
1 Reception
230 m2
5000 m2
A stunning new seaside villa in the conservation area of Halikouna, on the west coast of Corfu. This property is one of the few newly constructed properties set immediately above the sea.
Ref: 18973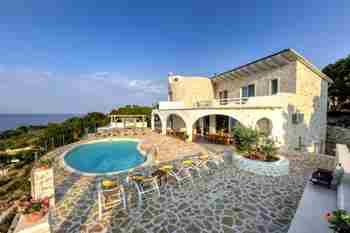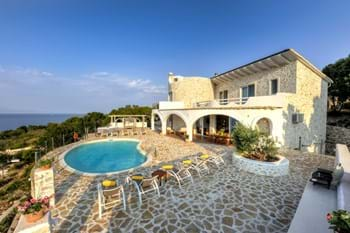 2,200,000 €
TOWER VILLA, Kaki Lagada, Paxos
6 Beds
6 Baths
1 Reception
320 m2
4000 m2
Spacious 6 bedroom villa with private pool, within walking distance to Kaki Lagada beach.
Ref: 12539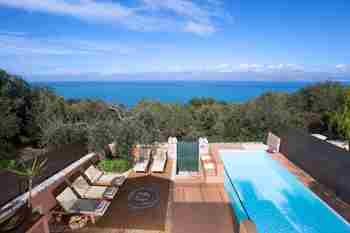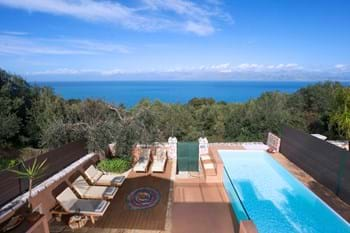 2,200,000 €
EMILIA ESTATE, Ag. Spiridon, Perithia
6 Beds
6 Baths
4 Receptions
308 m2
2977 m2
A stone built estate set on a secluded hill amidst the lush olive groves of Agios Spyridon.
Ref: 17878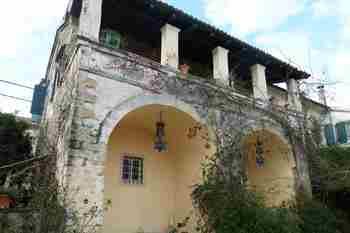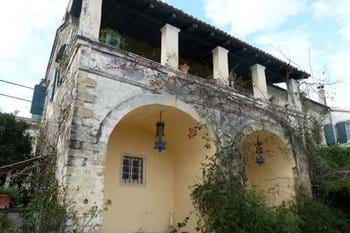 2,100,000 €
KALIGAS MANOR HOUSE, Kavalouri, Corfu
3 Beds
3 Baths
2 Receptions
279 m2
11270 m2
This is a rare opportunity indeed - a fully restored 16th Century Manor House in a peaceful village in the north of the island, in a large plot of land, with views across the olive groves and over to the north coast. The property has scope for additional development as a unique boutique hotel.
Ref: 10664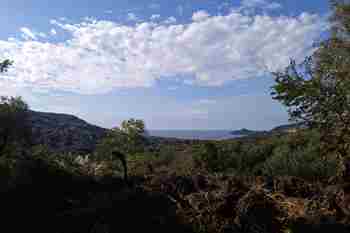 2,100,000 €
RAFALI ESTATE, Dafni
66742 m2
Rafali Estate, a great investment opportunity, close to the beach of Agios Georgios NW.
Ref: 18999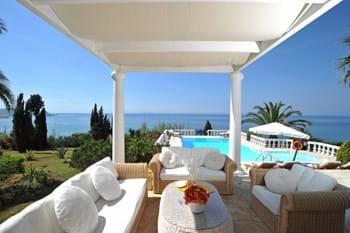 2,000,000 €
VILLA ASTERI, Agios Ioannis, Karoussades
4 Beds
4 Baths
1 Reception
300 m2
6000 m2
Villa Asteri is a luxurious modern villa which occupies a spectacular location on the north coast of Corfu with wonderful sunset views from all the main rooms and the swimming pool. The large garden runs right down to the sea, from where it would be possible to build steps to a virtually private narrow beach.
Ref: 10895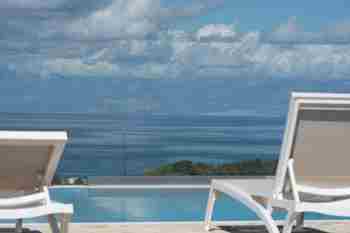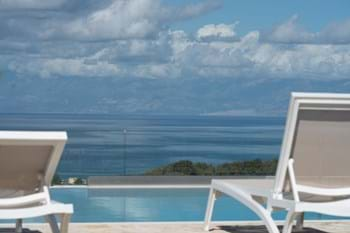 2,000,000 €
BELVEDERE VILLA, Portes
5 Beds
4 Baths
1 Reception
220 m2
2000 m2
A multi-level villa with panoramic views.
Ref: 19017
1,950,000 €
SUNSHINE APARTMENTS, Kommeno, Corfu
Conveniently located with lovely sea views and surroundings, Kommeno Bay Apartments are an established business on the Kommeno peninsula.
Ref: 13627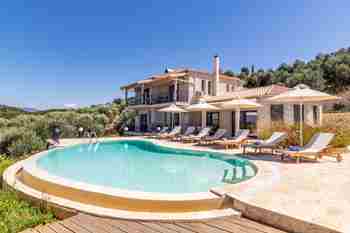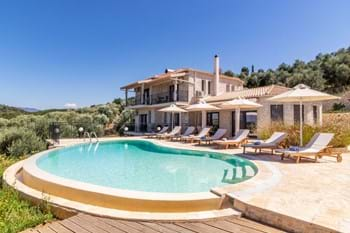 1,950,000 €
VILLA MIMOZA, Avlaki
4 Beds
4 Baths
2 Receptions
240 m2
4011 m2
This lovely four bedroomed villa has an unusual design and is within walking distance of Avlaki beach.
Ref: 17794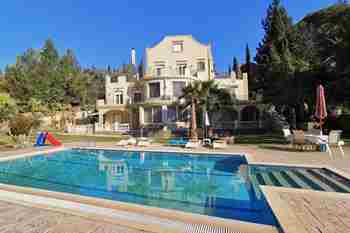 1,900,000 €
WOODLAND VILLA, Potamos
5 Beds
3 Baths
1 Reception
550 m2
3300 m2
An impressive property with large garden and pool, in a beautiful wooded setting and within close proximity to Corfu Town.
Ref: 14672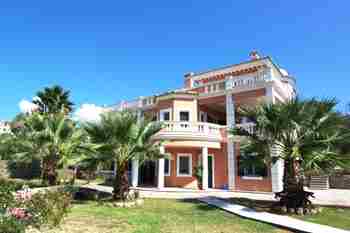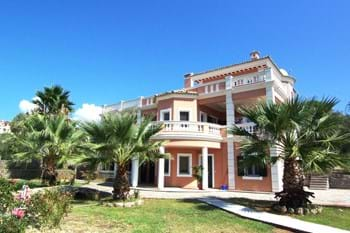 1,800,000 €
LAGOON VILLA, Kommeno, Corfu
7 Beds
5 Baths
2 Receptions
430 m2
3750 m2
An extravagantly designed villa in one of the most sought after areas of Corfu. With luxurious finishings and a beautiful view, this is an exceptional property. The owner is very keen to sell and is willing to discuss a variety of payment options on the asking price.
Ref: 10408