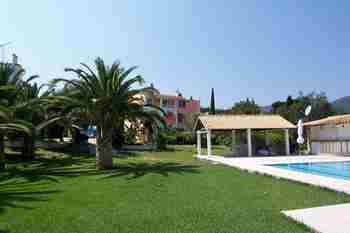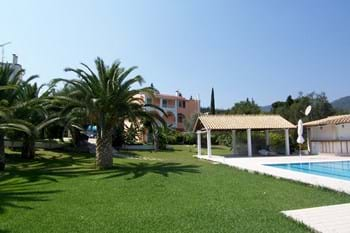 750,000 €
ANGELA APARTMENTS, Kato Korakiana
22 Beds
11 Baths
2 Receptions
1025 m2
3935 m2
Immaculate apartment complex with huge swimming pool in well-maintained grounds in a quiet residential area near Dassia. Sea views from most rooms.
Ref: 10377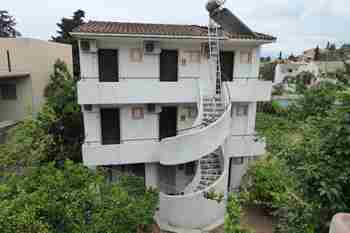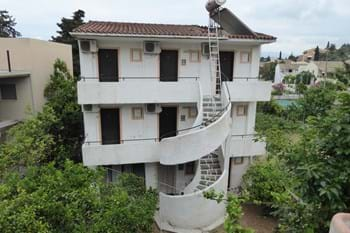 395,000 €
HAIDO APARTMENTS, Kassiopi, Corfu
22 Beds
19 Baths
2 Receptions
530 m2
680 m2
Located within a very short walk of shops and tavernas and only a few minutes further from the beach, this apartment complex could make a wonderful life-style change, as it includes a three bedroom apartment for use of the owner.
Ref: 11279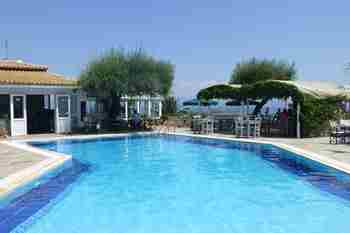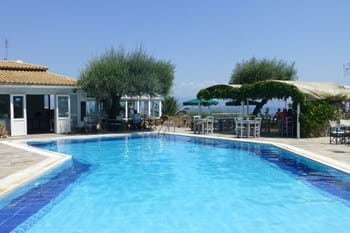 1,500,000 €
PANORAMA HIDEAWAY, Dassia, Corfu
20 Beds
16 Baths
1 Reception
5500 m2
Panorama Hideaway is a friendly, family-run apart-hotel with popular restaurant bar, located on a hill top overlooking the sea at Dassia on the north east coast of Corfu. Just a short walk from the beach, it has its own swimming pool and offers a peaceful environment in large established gardens.
Ref: 11150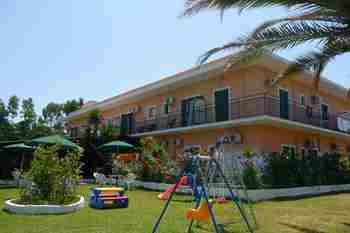 750,000 €
CENTRAL HOTEL
16 Beds
16 Baths
620 m2
4000 m2
This older style hotel is right in the centre of Dassia, within an easy walk of the beach and facilities but well back from the sounds and interference of the main road.
Ref: 11182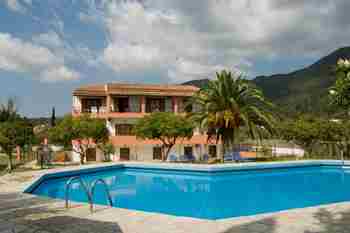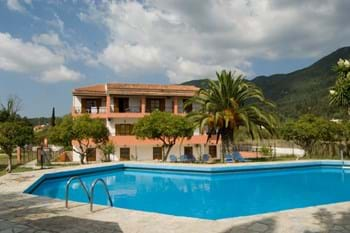 450,000 €
APOLLO STUDIOS, Agios Markos
14 Beds
14 Baths
1 Reception
375 m2
2200 m2
NOW GREATLY REDUCED this is a very interesting proposition for someone wanting to live in Corfu and run a business from home. It is located in the peaceful area of Agios Markos, yet convenient for the amenities of Ipsos.
Ref: 10047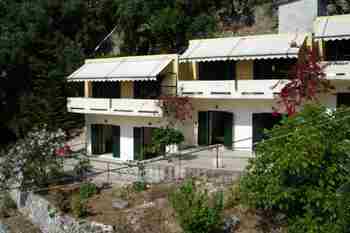 600,000 €
KAMINAKI VIEW APARTMENTS, Kaminaki
12 Beds
6 Baths
280 m2
1500 m2
One of 'the' locations, where you would normally only find luxury villas, these six 1980s apartments, in need of some upgrading, represent an opportunity to buy property in a prime location at an economic price, with great views!
Ref: 10340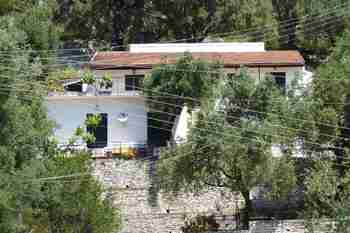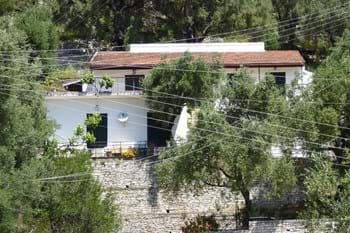 250,000 €
KAMINAKI BEACH VIEW APARTMENTS, Kaminaki, Corfu
8 Beds
4 Baths
200 m2
4700 m2
Four apartments, on the road above the pretty beach at Kaminaki, these have a lovely sea view and would be an ideal rental opportunity.
Ref: 11265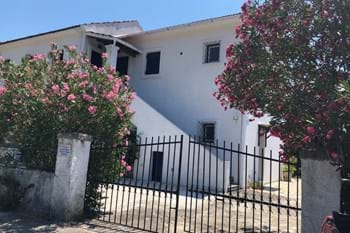 145,000 €
FIELDSIDE APARTMENTS, Agios Markos
8 Beds
4 Baths
180 m2
702 m2
These four apartments are in a quiet area of Pyrgi, within walking distance of Ipsos beach.
Ref: 17738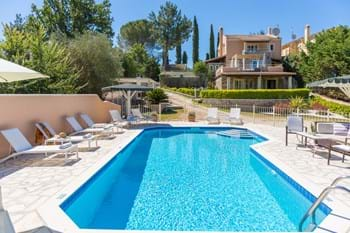 1,200,000 €
VILLA NIKOLAS, Dassia, Corfu
7 Beds
5 Baths
3 Receptions
293 m2
2000 m2
This unusual 7 bedroom villa, with two swimming pools is only 200m from the beach, and a short walk from shops and restaurants.
Ref: 10162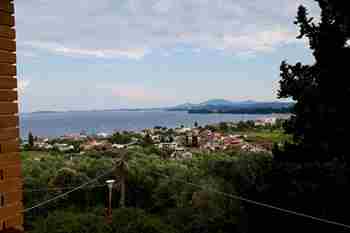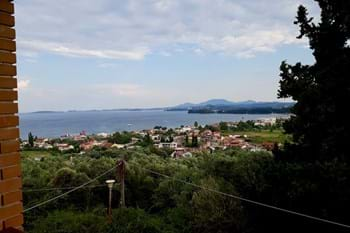 380,000 €
AGIOS MARKOS APARTMENTS, Agios Markos, Corfu
7 Beds
4 Baths
3 Receptions
240 m2
900 m2
This large building is currently divided into three separate apartments, but there is space on the lower floor for further development.
Ref: 12575
6,000,000 €
KORALI SEASIDE VILLA, near Kassiopi, Corfu
6 Beds
7 Baths
1 Reception
360 m2
5140 m2
In process of renovation, this 6 bedroom seaside villa, in one of the prime locations in Corfu, is an outstanding property. Once a boutique hotel, the house has direct level access onto a sandy beach in a calm bay. The property also offers landscaped grounds, with a completely separate guest house, and additional staff accommodation.
Ref: 10993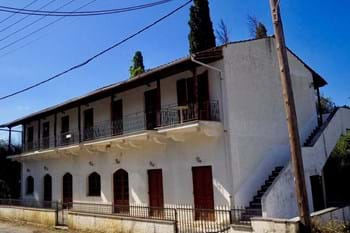 270,000 €
ANALIPSIS HOTEL, Analipsis, near Ipsos
6 Beds
6 Baths
1 Reception
380 m2
480 m2
Once a busy popular family hotel which has not been in business for some years. The hotel does not need too much work to bring it back up to standard. It is a lot of property for the price, and is divided into five separate apartments, and owners accommodation. Great investment opportunity for turning it back into a successful rental business.
Ref: 11073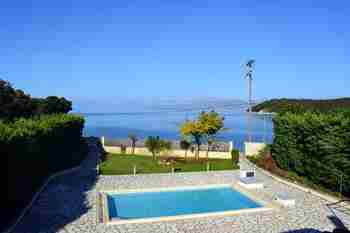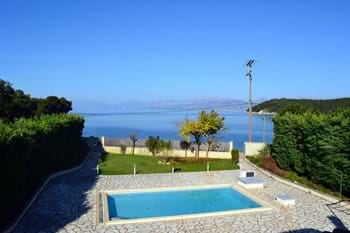 1,800,000 €
AVLAKI VILLAS, Avlaki, Corfu
6 Beds
4 Baths
2 Receptions
220 m2
1520 m2
Right on the beautiful beach at Avlaki, this pair of semi-detached villas is designed for outdoor living and is a perfect holiday home, especially suitable for two families wishing to holiday together, but have their own privacy at the same time.
Ref: 11478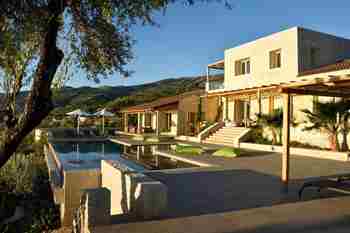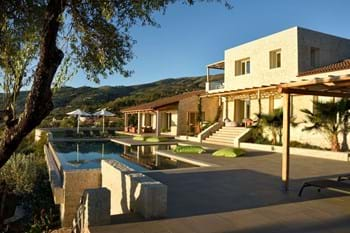 4,900,000 €
LEVANDA, Kassiopi
6 Beds
6 Baths
1 Reception
660 m2
9900 m2
A brand new, stone built, luxury smart-villa located in one of Corfu's most sought after locations.
Ref: 16710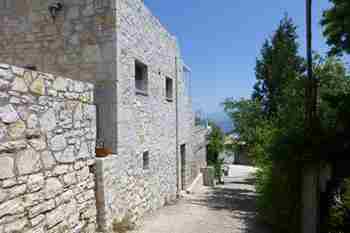 850,000 €
CLIO AND ERATO, Vigla, Corfu
5 Beds
5 Baths
2 Receptions
330 m2
900 m2
Two exceptional stone villas for sale as a pair with truly breathtaking views in the north east of Corfu. Each villa has its own private swimming pool and outside living area, completely separate from its neighbour. An adjoining plot of land is also available for sale.
Ref: 10299