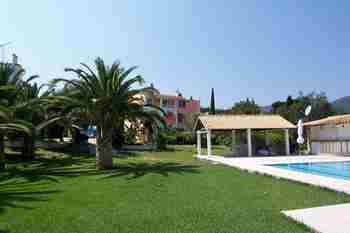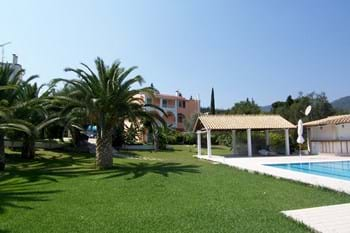 750,000 €
ANGELA APARTMENTS, Kato Korakiana
22 Beds
11 Baths
2 Receptions
1025 m2
3935 m2
Immaculate apartment complex with huge swimming pool in well-maintained grounds in a quiet residential area near Dassia. Sea views from most rooms.
Ref: 10377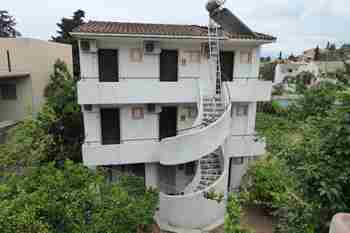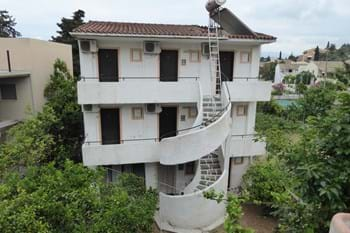 395,000 €
HAIDO APARTMENTS, Kassiopi, Corfu
22 Beds
19 Baths
2 Receptions
530 m2
680 m2
Located within a very short walk of shops and tavernas and only a few minutes further from the beach, this apartment complex could make a wonderful life-style change, as it includes a three bedroom apartment for use of the owner.
Ref: 11279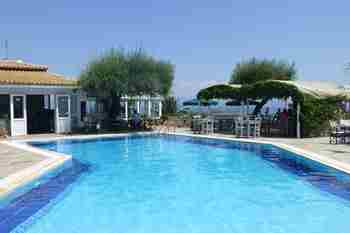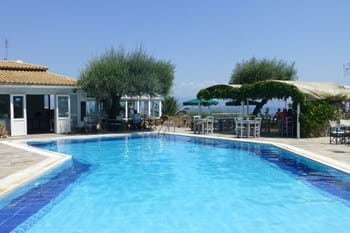 1,500,000 €
PANORAMA HIDEAWAY, Dassia, Corfu
20 Beds
16 Baths
1 Reception
4000 m2
Panorama Hideaway is a friendly, family-run apart-hotel with popular restaurant bar, located on a hill top overlooking the sea at Dassia on the north east coast of Corfu. Just a short walk from the beach, it has its own swimming pool and offers a peaceful environment in large established gardens.
Ref: 11150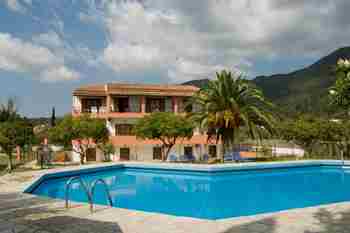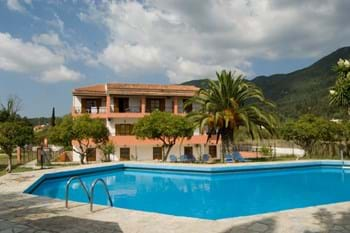 450,000 €
APOLLO STUDIOS, Agios Markos
14 Beds
14 Baths
1 Reception
375 m2
2200 m2
NOW GREATLY REDUCED this is a very interesting proposition for someone wanting to live in Corfu and run a business from home. It is located in the peaceful area of Agios Markos, yet convenient for the amenities of Ipsos.
Ref: 10047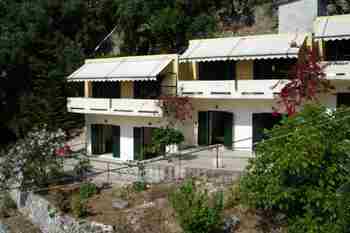 500,000 €
KAMINAKI VIEW APARTMENTS, Kaminaki
12 Beds
6 Baths
280 m2
1500 m2
One of 'the' locations, where you would normally only find luxury villas, these six 1980s apartments, in need of some upgrading, represent an opportunity to buy property in a prime location at an economic price, with great views!
Ref: 10340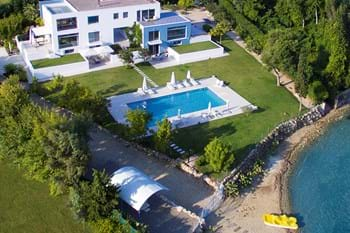 6,900,000 €
K ESTATE, Dassia
8 Beds
9 Baths
4 Receptions
596 m2
4087 m2
K Estate is comprised of three newly built luxury villas with direct access to the sea in the area of Dassia.
Ref: 20158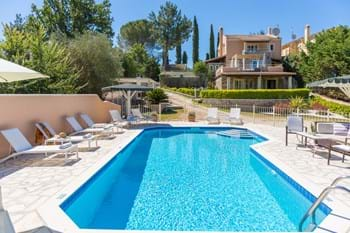 1,500,000 €
VILLA NIKOLAS, Dassia, Corfu
7 Beds
5 Baths
3 Receptions
293 m2
2000 m2
This unusual 7 bedroom villa, with two swimming pools is only 200m from the beach, and a short walk from shops and restaurants.
Ref: 10162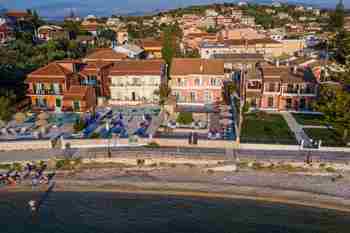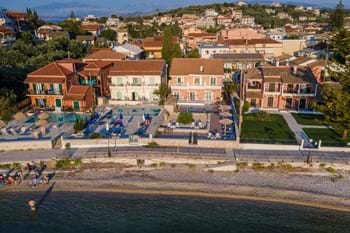 POA
KALAMIONAS APARTMENTS, Kassiopi
7 Beds
6 Baths
300 m2
700 m2
An apartment complex situated right on the beach of Kalamionas.
Ref: 19001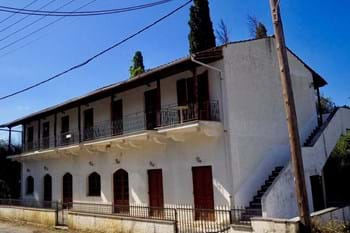 250,000 €
ANALIPSIS HOTEL, Analipsis, near Ipsos
6 Beds
6 Baths
1 Reception
380 m2
480 m2
Once a busy popular family hotel which has not been in business for some years. The hotel does not need too much work to bring it back up to standard. It is a lot of property for the price, and is divided into five separate apartments, and owners accommodation. Great investment opportunity for turning it back into a successful rental business.
Ref: 11073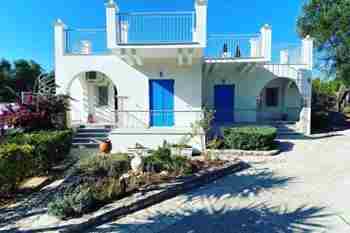 549,000 €
TERRACE SEA VIEW APARTMENTS, Kassiopi
6 Beds
3 Baths
180 m2
1857 m2
A fantastic investment opportunity on the NE of Corfu.
Ref: 19057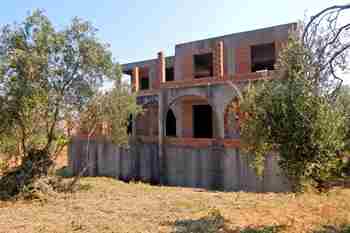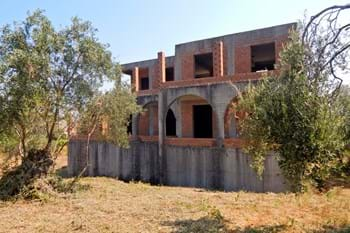 400,000 €
AVLAKI VIEW HOUSE, Kassiopi
6 Beds
6 Baths
3 Receptions
290 m2
2000 m2
An interesting unfinished project on the outskirts of Kassiopi.
Ref: 20178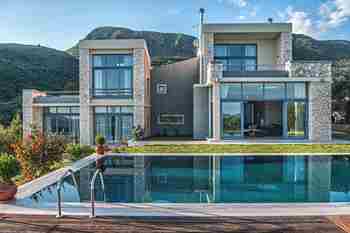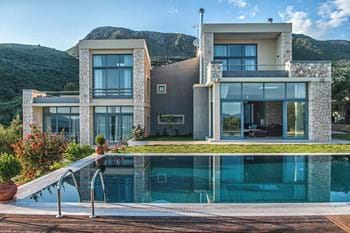 POA
SERENDIPITY, Spartilas
5 Beds
5 Baths
1 Reception
310 m2
A stunning four bedroom bespoke villa combining contemporary design with classic stonework, and the ever-amazing views along the north east coast.
Ref: 10269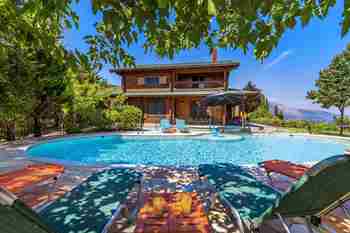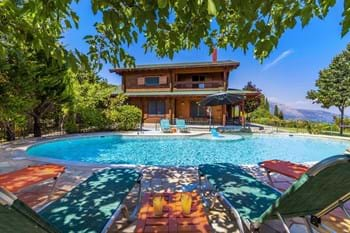 1,400,000 €
THE NEST, Kato Korakiana, Corfu
5 Beds
2 Baths
1 Reception
230 m2
4750 m2
This eco-friendly villa, constructed of top quality wood to the highest specifications, commands an imposing position on a hillside in the Agia Eleni district of Kato Korakiana, and has wonderful far reaching views towards Corfu town, the Marina and up the east coast.
Ref: 10712
1,500,000 €
THE LITTLE OLIVE PRESS, Kassiopi, Corfu
5 Beds
5 Baths
2 Receptions
4000 m2
This clever conversion of an old barn and olive press fits perfectly into its surroundings, with a swimming pool, large outdoor areas and a natural garden overlooking the view to the sea.
Ref: 11043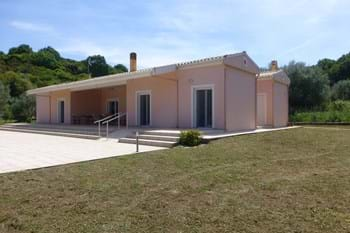 1,200,000 €
FILITSA, Avlaki, Corfu
5 Beds
4 Baths
1 Reception
185 m2
4000 m2
Filitsa is a newly built, single storey villa, on a large level plot of land just 100m from the beach at Avlaki. The villa is ideal for family holidays, and for those with mobility problems.
Ref: 11050