45,000 €
MATCHBOX COTTAGE, Sokraki
1 Bedroom
1 Bathroom
1 Reception
72 m2
12 m2
This house was built in 1835, and still has a great deal of its original character and features. Entering through the old-fashioned gateway into the courtyard, the front door leads into an entrance area and up a couple of steps to the living room/kitchen with original open fireplace. A shower room is tucked away under the stairs, with the unusual feature of an old bread oven inside it! Stairs lead to the bedroom which is large and airy with a small balcony to the front overlooking the courtyard. Here the floor is wooden, and the high ceiling has exposed beams. Heating for the colder months is provided by the open fire and two electric heaters. Fully renovated in 1997, this is a great little house for holidays or those seeking the quiet life in a tranquil village setting.
Ref: 10247
3,000,000 €
THE GAIA ESTATE, near Danilia, Corfu
12 Beds
12 Baths
4 Receptions
800 m2
5550 m2
This is 3, absolutely outstanding, Mediterranean-style villas and separate large guest/staff house, reflecting the highest standards of design and build quality, in a convenient location, 3km from the nearest beach and the international Marina, and only 11km from Corfu Town and the Airport. Each property has commanding views down to the Marina, Corfu town and along the scenic north-east coast.
Ref: 10159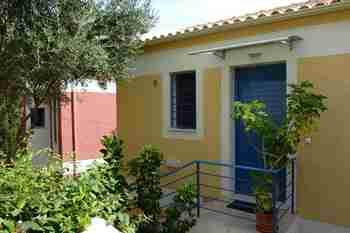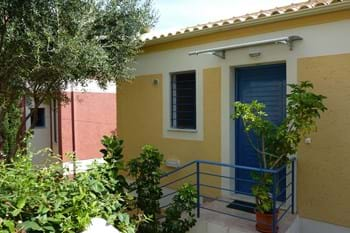 270,000 €
VERDE BLU BEACH HOUSE, Barbati, Corfu
3 Beds
2 Baths
1 Reception
110 m2
These are a different style of Corfu villa - comfort, luxury and convenience, virtually beachside, in the popular north east coast area of Barbati.
Ref: 10120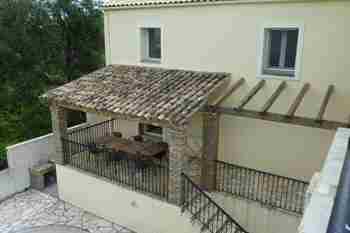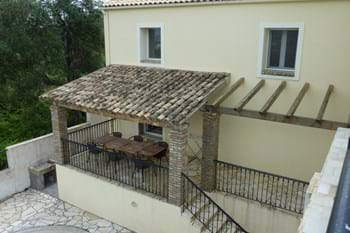 375,000 €
ROSEMARY HOUSE, Katsaratika, Corfu
3 Beds
2 Baths
1 Reception
221 m2
850 m2
A beautiful traditionally designed, modern villa, with wonderful views across the island, in a convenient location, easily accessible to Corfu Town and beaches on both east and west coasts.
Ref: 10572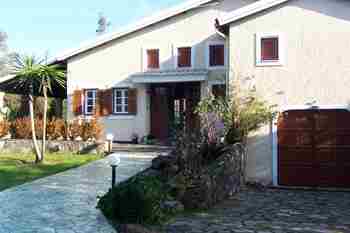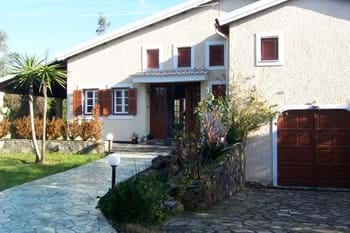 420,000 €
PROFESSOR'S HOUSE, Agios Ioannis
4 Beds
4 Baths
3 Receptions
284 m2
2000 m2
Large well laid out house in secluded position within ten minutes drive of Corfu town. Ready to move into, the house is very light and airy with plenty of outside space. A perfect family home.
Ref: 10039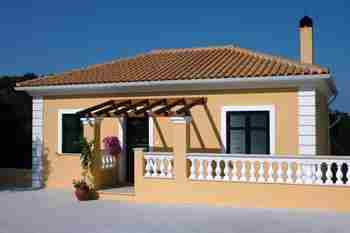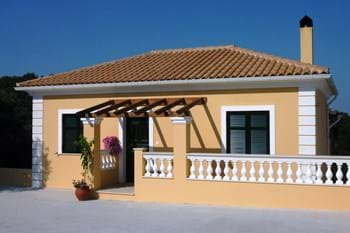 245,000 €
PARAMOUR VILLAS, Arillas, Corfu
3 Beds
2 Baths
1 Reception
127 m2
A new development of 5 high quality villas with stunning views down to the west coast. The houses occupy an enviable position in the hills, yet are only a few minutes drive down to the beach, shops and tavernas of Arillas, offering a great opportunity either for full time residence, holiday home, or letting investment. Try an offer!
Ref: 10112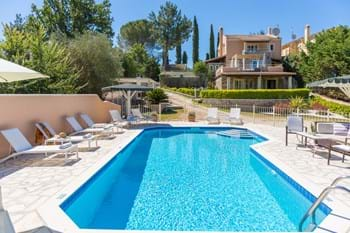 1,200,000 €
VILLA NIKOLAS, Dassia, Corfu
7 Beds
5 Baths
3 Receptions
293 m2
2000 m2
This unusual 7 bedroom villa, with two swimming pools is only 200m from the beach, and a short walk from shops and restaurants.
Ref: 10162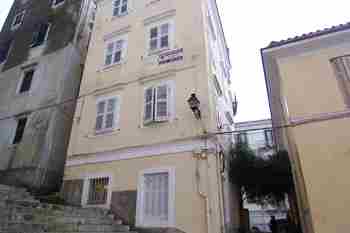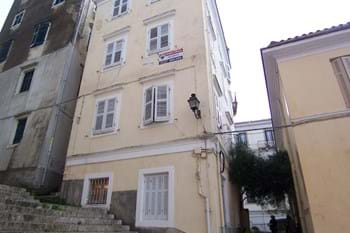 450,000 €
PIERIS HOUSE, Mourayia, Corfu Town
A very impressive four storey house in the historic part of Corfu town with stunning sea views.
Ref: 10468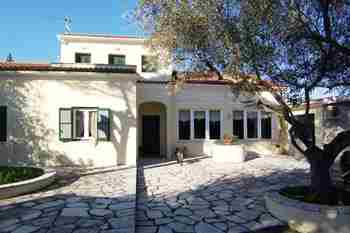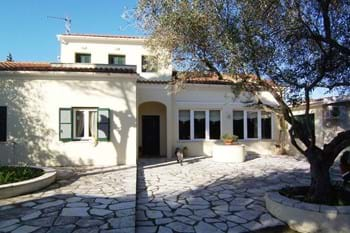 550,000 €
VILLA NICOLE, Fontana, Corfu
4 Beds
3 Baths
2 Receptions
240 m2
7000 m2
A much loved family home in large, well-tended grounds. An interesting house with some unexpected designer touches designed for convenience and comfort.
Ref: 10200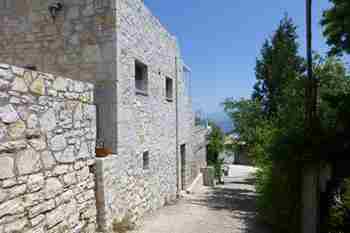 850,000 €
CLIO AND ERATO, Vigla, Corfu
5 Beds
5 Baths
2 Receptions
330 m2
900 m2
Two exceptional stone villas for sale as a pair with truly breathtaking views in the north east of Corfu. Each villa has its own private swimming pool and outside living area, completely separate from its neighbour. An adjoining plot of land is also available for sale.
Ref: 10299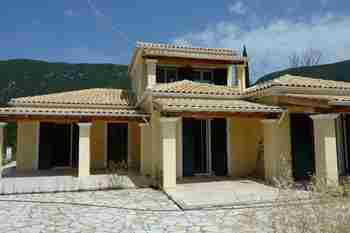 295,000 €
ICE CREAM VILLAS, Ano Korakiana
3 Beds
2 Baths
1 Reception
235 m2
Two large villas, for sale separately, on the outskirts of the lovely traditional village of Ano Korakiana. Spacious and unusual in design, they offer plenty of accommodation for a family, and are conveniently placed for Corfu town and the north east coast.
Ref: 10096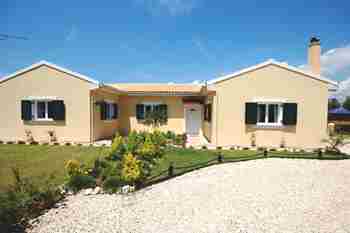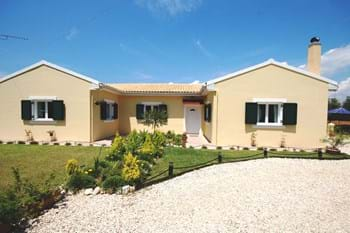 265,000 €
VILLA MADELEINE, Giannades, Corfu
3 Beds
2 Baths
1 Reception
144 m2
2000 m2
Single level living at its best - good sized gardens, fenced and gated with extra land included in the price, and a spacious, light three-bedroom house with swimming pool and pretty countryside views just 3.5 kilometres from Ermones beach.
Ref: 10218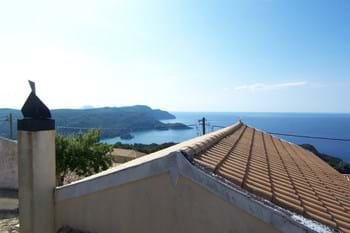 79,950 €
NO.188, Lakones, Corfu
3 Beds
1 Bathroom
1 Reception
150 m2
Traditional three-storey house situated in the picturesque village of Lakones, with character in abundance and fantastic sea views from the top floor. The owners will consider offers in the region of the asking price.
Ref: 10428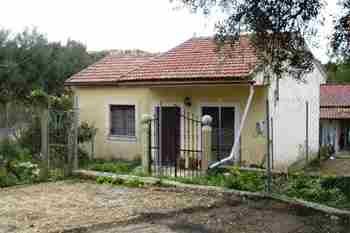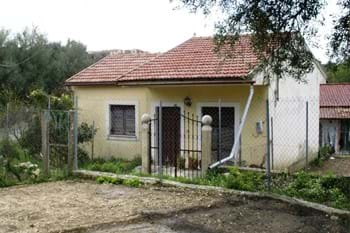 48,000 €
GRANDPA'S HOUSE, Makrades
1 Bedroom
1 Bathroom
1 Reception
53 m2
195 m2
Sweet detached bungalow with garden just a few steps from a narrow surfaced village road.
Ref: 10459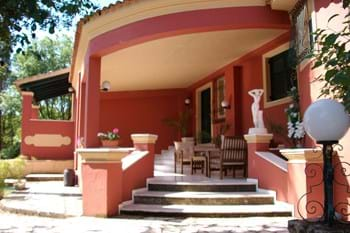 495,000 €
PELEKAS VILLA, Pelekas, Corfu
6 Beds
5 Baths
2 Receptions
198 m2
5000 m2
A spacious villa, in a convenient location, offering a variety of possibilities for either a family home, rental villa, or 'boutique' hotel business.
Ref: 10502