1,950,000 €
SUNSHINE APARTMENTS, Kommeno, Corfu
The apartments are conveniently located only 15 minutes from Corfu Town, with lovely sea views and surroundings. Kommeno Bay Apartments are an established business in a very popular area.
Ref: 13627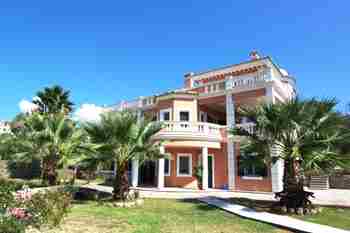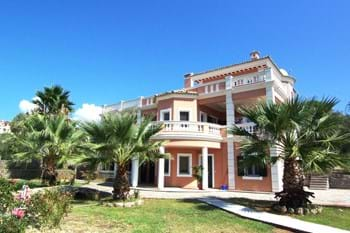 1,800,000 €
LAGOON VILLA, Kommeno, Corfu
7 Beds
5 Baths
2 Receptions
430 m2
3750 m2
An extravagantly designed villa in one of the most sought after areas of Corfu. With luxurious finishings and a beautiful view, this is an exceptional property. The owner is very keen to sell and is willing to discuss a variety of payment options on the asking price.
Ref: 10408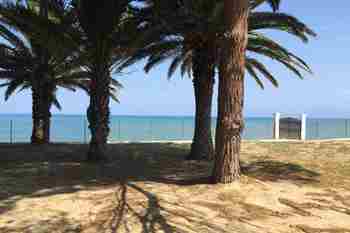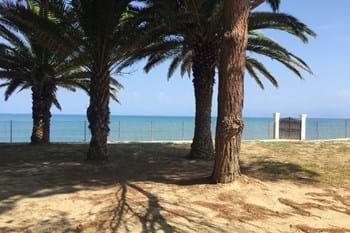 1,600,000 €
SEASIDE HAVEN, Agios Ioannis, Karousades, Corfu
8 Beds
7 Baths
1 Reception
225 m2
3849 m2
In the most beautiful location, right on a sandy beach, this much loved family holiday home is ready to welcome a new owner.
Ref: 20201
POA
SERENITY, Pentati, Corfu
3 Beds
4 Baths
1 Reception
210 m2
3200 m2
A newly completed, spectacular 3 bedroom villa, with the possibility to extend, perched on the hillside on the west coast of Corfu, with uninterrupted views along the coastline and out to sea. The villa offers complete seclusion combined with stunning sea views.
Ref: 10509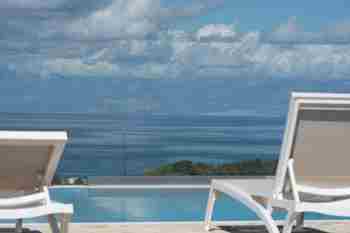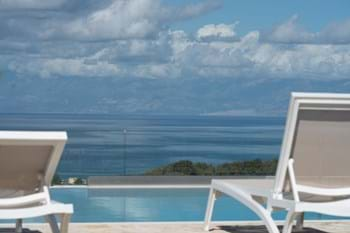 1,550,000 €
BELVEDERE VILLA, Portes
5 Beds
4 Baths
1 Reception
220 m2
2000 m2
A multi-level villa with panoramic views.
Ref: 19017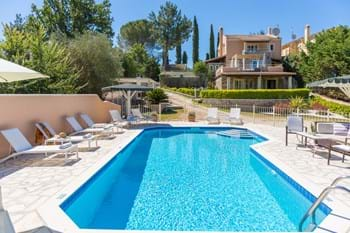 1,500,000 €
VILLA NIKOLAS, Dassia, Corfu
7 Beds
5 Baths
3 Receptions
293 m2
2000 m2
This unusual 7 bedroom villa, with two swimming pools is only 200m from the beach, and a short walk from shops and restaurants.
Ref: 10162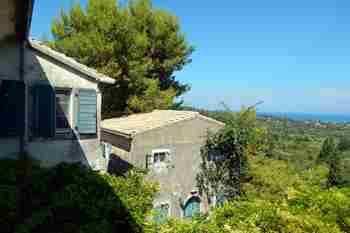 1,500,000 €
KALIGAS MANOR HOUSE, Kavalouri, Corfu
3 Beds
3 Baths
2 Receptions
279 m2
11270 m2
This is a rare opportunity indeed - a fully restored 16th Century Manor House in a peaceful village in the north of the island, in a large plot of land, with views across the olive groves and over to the north coast. The property has scope for additional development as a unique boutique hotel.
Ref: 10664
1,500,000 €
DAFNILA VILLA, Kommeno, Corfu
3 Beds
3 Baths
4 Receptions
473 m2
3585 m2
With the potential to become one of Corfu's most spectacular properties, Dafnila Villa has an enviable location overlooking the bay of Kommeno.
Ref: 10804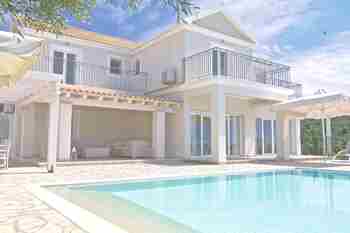 1,500,000 €
VILLA IONIA, Arillas
4 Beds
4 Baths
1 Reception
209 m2
5082 m2
Built on a gentle hillside, this lovely four bedroom villa has beautiful sea and sunset views across to the small islands lying off the coast of Corfu. Minimalist in style, it is very light and designed to take full advantage of its peaceful location and those wonderful views.
Ref: 10885
1,500,000 €
THE LITTLE OLIVE PRESS, Kassiopi, Corfu
5 Beds
5 Baths
2 Receptions
4000 m2
This clever conversion of an old barn and olive press fits perfectly into its surroundings, with a swimming pool, large outdoor areas and a natural garden overlooking the view to the sea.
Ref: 11043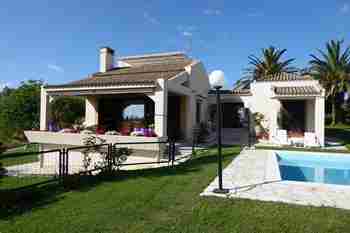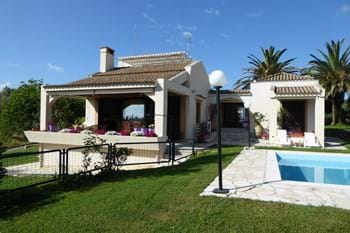 1,500,000 €
HIBISCUS ESTATE, Akrokefalo, Gouvia
5 Beds
4 Baths
2 Receptions
350 m2
23000 m2
This beautifully designed villa has a lovely south east facing view from the house and the swimming pool, and its own vineyard, producing both chardonnay and moscato wine!
Ref: 11263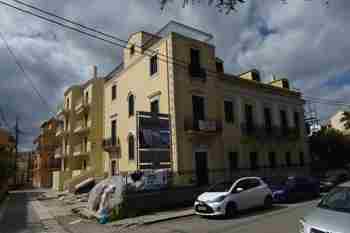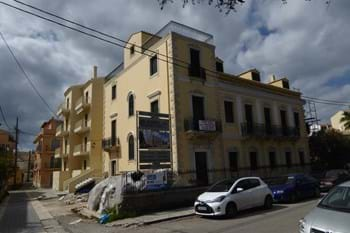 1,500,000 €
GARITSA APARTMENT 1, Corfu Town, Corfu
3 Beds
2 Baths
1 Reception
136 m2
Brand new top floor apartment in a prime residential location on the outskirts of Corfu town with a lovely sea view, and close to all facilities.
Ref: 11510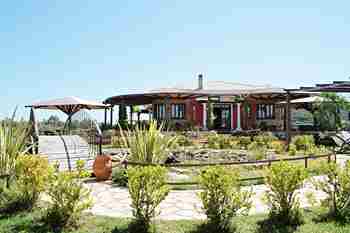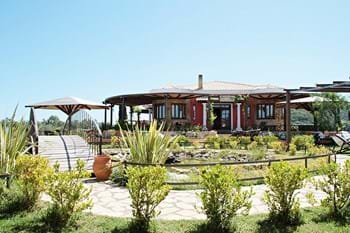 1,500,000 €
THE MANOR DEVELOPMENT PROJECT
250 m2 30000 m2
This is a highly unusual opportunity to purchase an operating, highly successful 100 cover restaurant, together with surrounding land, ideal for a variety of uses, including the construction of 6 villas, all with fabulous sea views and only 5 minutes drive down to the beach of Messonghi village.
Ref: 14682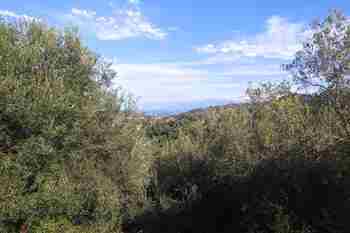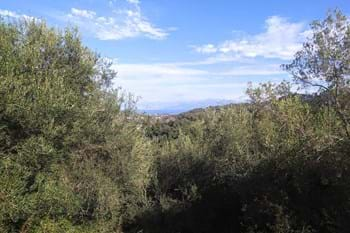 1,500,000 €
KOUNAVADES ESTATE, Kounavades
56176 m2
Kounavades Estate a plot with great potential for both private or investment usage.
Ref: 18993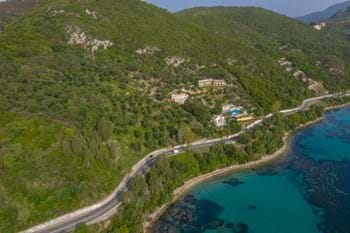 1,500,000 €
SEASIDE LAND, Moraitika
16000 m2
Prime seafront location, ideal for investment purposes.
Ref: 20114