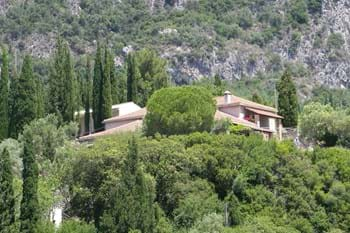 1,500,000 €
PALEOKASTRITSA ESTATE, Paleokastritsa
7 Beds
6 Baths
4 Receptions
200 m2
6400 m2
Unique estate for sale in the centre of this well-known beauty spot. Perched on a headland there is a new and breathtaking view from every angle.
Ref: 10493
1,500,000 €
DAFNILA VILLA, Kommeno, Corfu
3 Beds
3 Baths
4 Receptions
473 m2
3585 m2
With the potential to become one of Corfu's most spectacular properties, Dafnila Villa has an enviable location overlooking the bay of Kommeno.
Ref: 10804
1,500,000 €
THE LITTLE OLIVE PRESS, Kassiopi, Corfu
5 Beds
5 Baths
2 Receptions
4000 m2
This clever conversion of an old barn and olive press fits perfectly into its surroundings, with a swimming pool, large outdoor areas and a natural garden overlooking the view to the sea.
Ref: 11043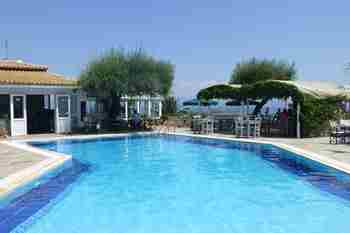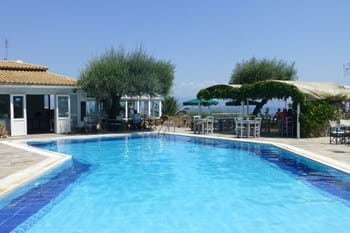 1,500,000 €
PANORAMA HIDEAWAY, Dassia, Corfu
20 Beds
16 Baths
1 Reception
5500 m2
Panorama Hideaway is a friendly, family-run apart-hotel with popular restaurant bar, located on a hill top overlooking the sea at Dassia on the north east coast of Corfu. Just a short walk from the beach, it has its own swimming pool and offers a peaceful environment in large established gardens.
Ref: 11150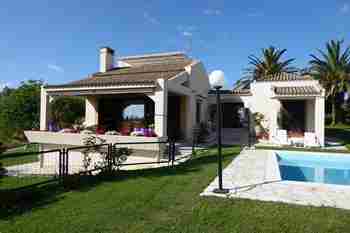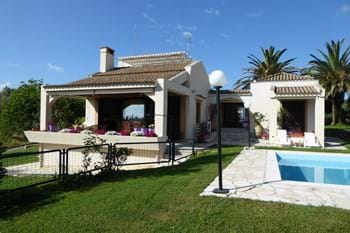 1,500,000 €
HIBISCUS ESTATE, Akrokefalo, Gouvia
5 Beds
4 Baths
2 Receptions
350 m2
5000 m2
This beautifully designed villa has a lovely south east facing view from the house and the swimming pool, and its own vineyard, producing both chardonnay and moscato wine!
Ref: 11263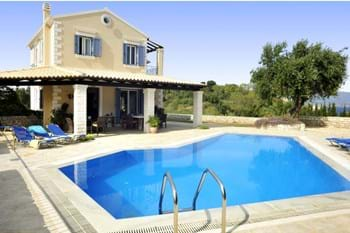 1,500,000 €
VILLA THANOS, Kassiopi, Corfu
4 Beds
4 Baths
220 m2
2300 m2
In a perfect location close to all the facilities of Kassiopi and about 100 m from a lovely beach, this is a superb rental opportunity.
Ref: 11460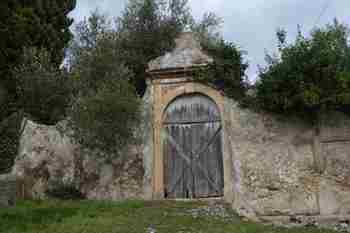 1,500,000 €
THE VENETIAN ESTATE, Kavalouri, Corfu
750 m2 72000 m2
A unique historic property in the north of Corfu, some renovation work has already been completed. This elegant stately home, once restored, would be ideal for a luxurious boutique hotel or even a large family home.
Ref: 11487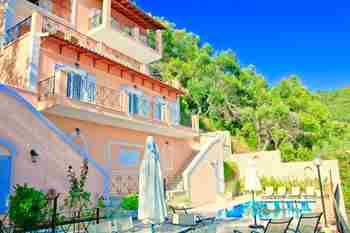 1,500,000 €
NIKOLAS VILLA, Agni, Corfu
8 Beds
7 Baths
3 Receptions
350 m2
1500 m2
A huge villa on several levels divided into a large maisonette, and two separate apartments, this is an older style property but with excellent rental potential. The bay of Agni with its well known restaurants is within walking distance.
Ref: 11532
POA
SERENITY, Pentati, Corfu
3 Beds
4 Baths
1 Reception
210 m2
3200 m2
A newly completed, spectacular 3 bedroom villa, with the possibility to extend, perched on the hillside on the west coast of Corfu, with uninterrupted views along the coastline and out to sea. The villa offers complete seclusion combined with stunning sea views.
Ref: 10509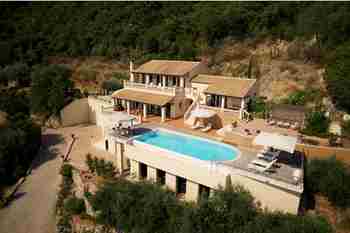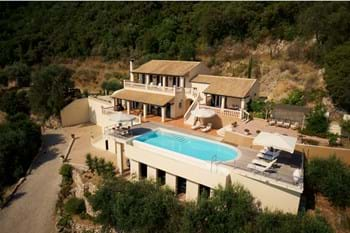 1,400,000 €
MAINLAND VIEW VILLA, Benitses, Corfu
4 Beds
3 Baths
1 Reception
200 m2
10700 m2
A lovely villa set in a large plot on the mountainside above the south east coast, offering glorious views down to the sea and across to the Greek mainland, the villa enjoys total seclusion and privacy.
Ref: 11241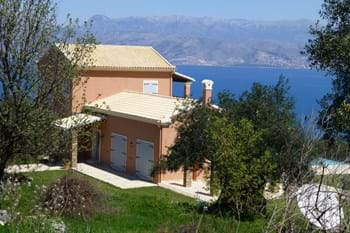 1,350,000 €
VILLA AETOS, Kassiopi, Corfu
4 Beds
5 Baths
2 Receptions
386 m2
A truly spectacular four bedroom villa, recently completed, above Kassiopi, with views down to the bay of Avlaki.
Ref: 10351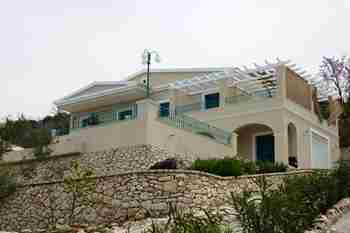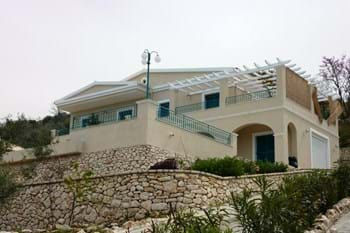 1,350,000 €
LOUTSES VILLAS, Loutses, Corfu
5 Beds
5 Baths
1 Reception
260 m2
2000 m2
Well on the way to becoming two of the most luxurious properties in the north of the island these two villas are being built on an elevated site overlooking the sea.
Ref: 10449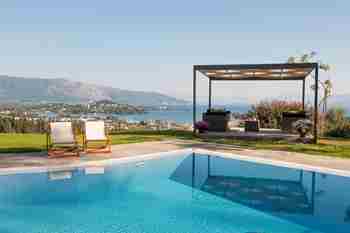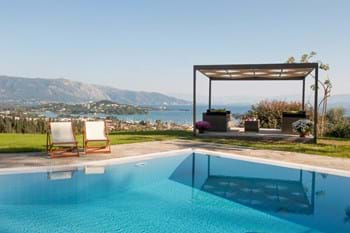 1,350,000 €
ISLANDS VIEW VILLA, Gouvia, Corfu
5 Beds
4 Baths
2 Receptions
300 m2
2300 m2
A gorgeous new, centrally located villa, set on a hillside above Gouvia Marina, with stunning views down to Kommeno, and the small islands of Vidos and Lazaretto. The property is designed to make the most of its wonderful position, and is set over 3 floors with all rooms looking to the views.
Ref: 11132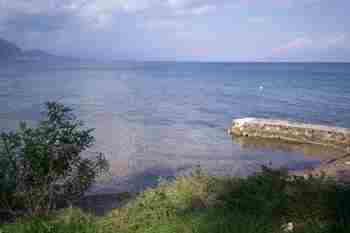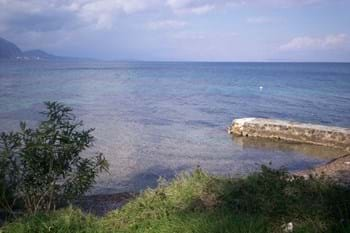 1,250,000 €
TURQUOISE HARBOUR VILLAS, Boukari
12 Beds
12 Baths
3 Receptions
480 m2
4000 m2
Three unique villas built in contemporary style each with a private swimming pool, only 100m from a tiny turquoise harbour, on the calm south east coast, just a short distance from the well known village of Boukari. The villas are recently completed to a high standard, and represent an excellent letting investment.
Ref: 10141
1,250,000 €
VILLA NIKOLAS, Dassia, Corfu
7 Beds
5 Baths
3 Receptions
293 m2
2000 m2
This unusual 7 bedroom villa, with two swimming pools is only 200m from the beach, and a short walk from shops and restaurants.
Ref: 10162