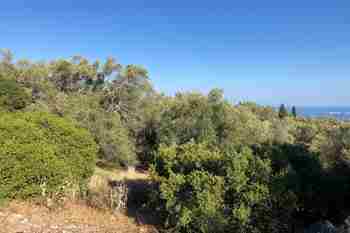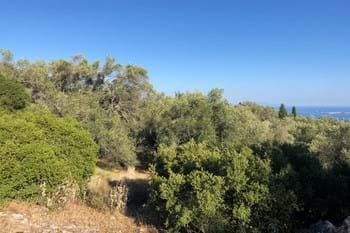 140,000 €
ALONI, Spartilas
40 m2 2500 m2
A pretty, fairly flat plot of land and small building just outside the village of Spartilas.
Ref: 16728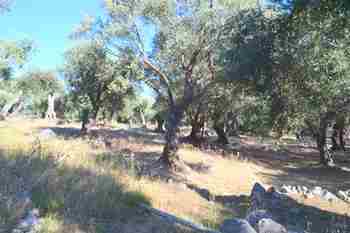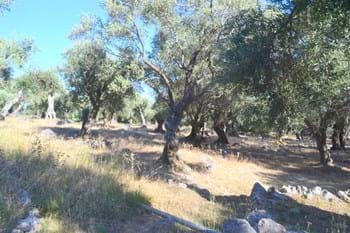 150,000 €
DONKEY LAND, Spartilas
5855 m2
One of the most beautiful olive groves at present home to just a donkey! This lovely piece of land is set just off the main road going up to Spartilas, within a five minute drive of Ipsos and all its facilities.
Ref: 10251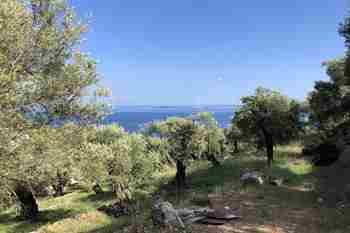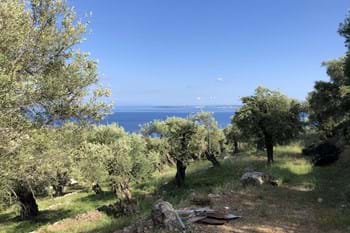 150,000 €
ENCHANTED LAND, Spartilas
4004 m2
A gently sloping plot of land with a lovely sea view and a build allowance of 200sqm.
Ref: 16723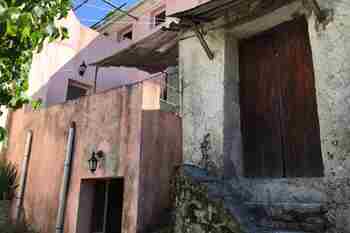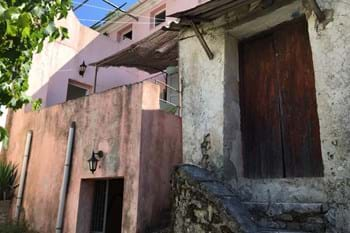 160,000 €
ROUGA HOUSE, Spartilas
2 Beds
2 Baths
3 Receptions
200 m2
150 m2
At the top of the village of Spartilas, this very old house has been partially renovated by its present owner, leaving some rooms and one building untouched. The house can be lived in while further work is carried out.
Ref: 11449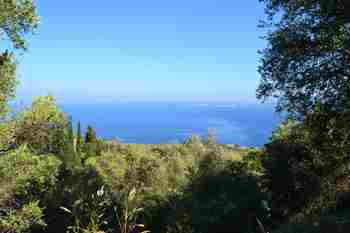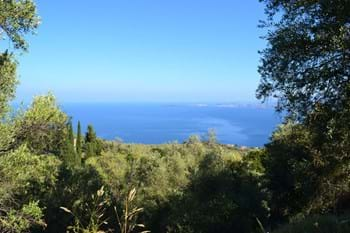 180,000 €
HONEY BEE HOUSE AND LAND, Spartilas, Corfu
50 m2 4085 m2
This very pretty plot of land is close to the village of Spartilas but in a quiet peaceful location. With an existing little house that has been recently renovated in the interior, it represents good value.
Ref: 10988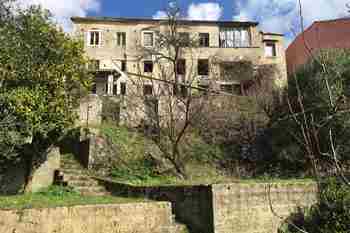 180,000 €
BONNY'S HOUSE, Spartilas, Corfu
The sky's the limit with this renovation project in Spartilas, with opportunity to create one large home or even a B & B for those looking to make a profitable investment.
Ref: 11505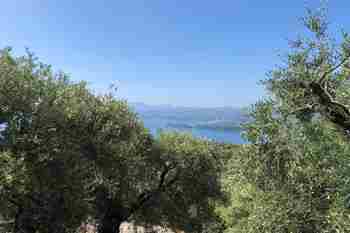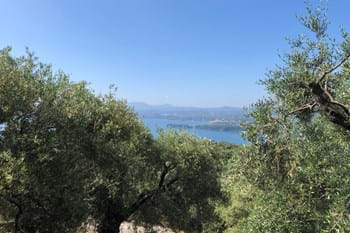 180,000 €
TWO BROTHERS LAND, Spartilas
2500 m2
With a fabulous south facing view, this lovely plot is perfect for a mutiple of choices to build. One or even two holiday villas or year-round homes.
Ref: 16720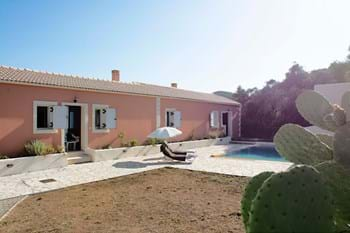 220,000 €
SEA VISTA HOUSES, Spartilas
2 Beds
2 Baths
1 Reception
108 m2
Another 'best view in Corfu' from these recently completed new houses on the North East coast.
Ref: 10252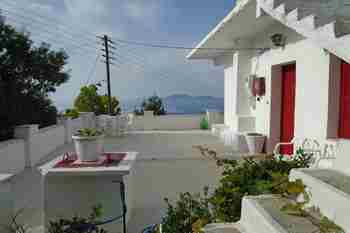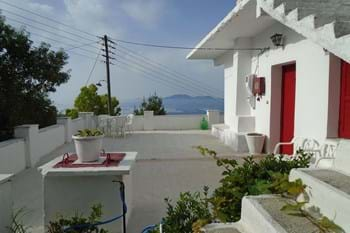 245,000 €
HERCULES APARTMENTS Spartilas
5 Beds
4 Baths
3 Receptions
200 m2
Apartments set in the picturesque village of Spartilas, they are traditional in style and have a stunning, panoramic sea view.
Ref: 14698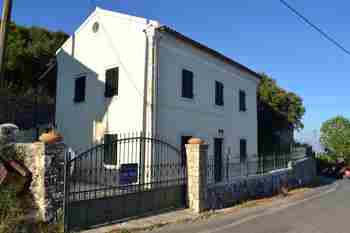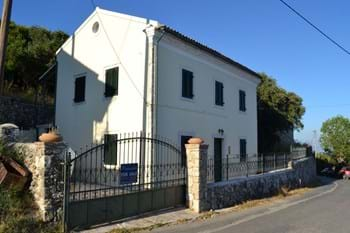 250,000 €
CHRISTINA'S HOUSE, Spartilas, Corfu
2 Beds
1 Bathroom
1 Reception
160 m2
575 m2
This large imposing house on the edge of the village of Spartilas has been renovated in the traditional style. It has a stunning sea view, gated parking, and a good sized garden.
Ref: 11162
280,000 €
MILOS DEVELOPMENT, Spartilas
525 m2 4825 m2
A large, unfinished, three storey building with fantastic views in the hills leading up to Spartilas.
Ref: 17763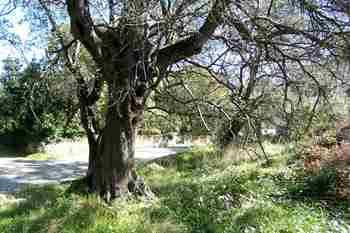 320,000 €
FOLLY LAND, Spartilas
8037 m2
At the lower end of the village, about a quarter of the way up, this extensive plot of land enjoys lovely views towards Ipsos and the sea beyond. Right on the main road, it is conveniently situated for building and amenities.
Ref: 10255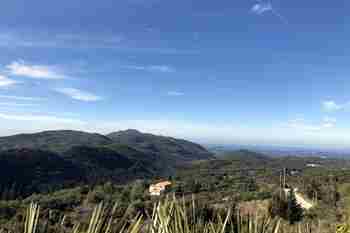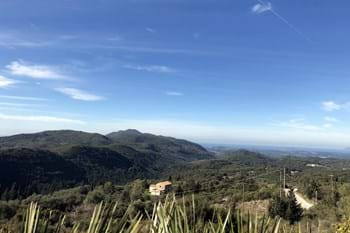 350,000 €
VILLA DEL SOLE, Spartilas
3 Beds
2 Baths
1 Reception
180 m2
1057 m2
We sometimes say a view is 'breathtaking', but the view from this house really does take your breath away! It is easy to understand why the owner chose this location to build his home.
Ref: 14687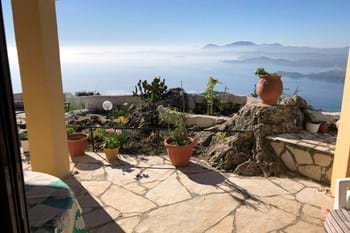 590,000 €
VERANDA VIEW HOUSE, Spartilas
3 Beds
2 Baths
2 Receptions
135 m2
1360 m2
This large house is all about the view! Built in the perfect spot to have an unobstructed sea view and within walking distance of the village, it has much to offer.
Ref: 14696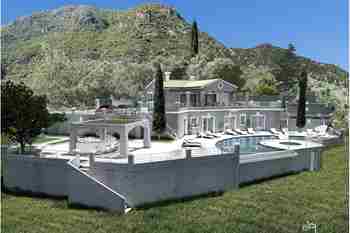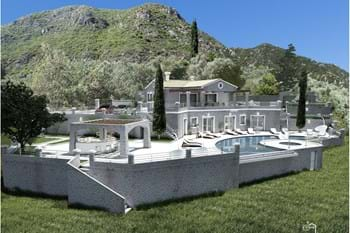 1,680,000 €
NEBULA RETREAT, Spartilas, Corfu
5 Beds
5 Baths
1 Reception
380 m2
2500 m2
This fabulous new villa is being constructed in a beautifully quiet location with breathtaking views. With a spa, sauna and huge swimming pool, the villa has a lot to offer!
Ref: 11462