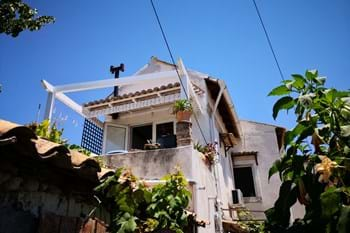 69,950 €
VINE COTTAGE, Chlomotiana
2 Beds
1 Bathroom
1 Reception
75 m2
Vine Cottage is located just off the square of a pretty south east coast village, 40 minutes from Corfu Town and the airport.
Ref: 10328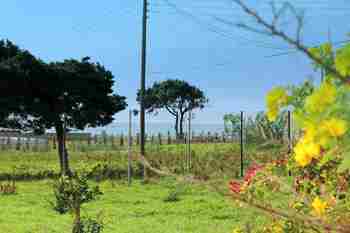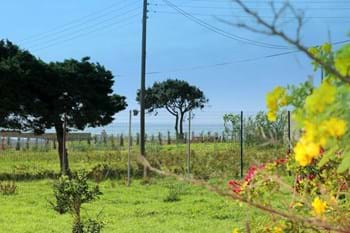 420,000 €
ALONAKI BAY HOUSE, Halikouna
3 Beds
2 Baths
1 Reception
98 m2
1300 m2
A modern house, only 50m from the beach in an area increasing in popularity, due to its designation as a conservation area, restricting new developments.
Ref: 17795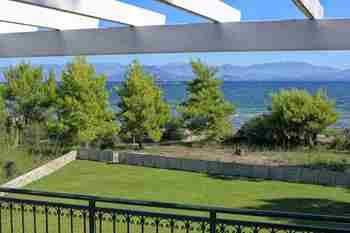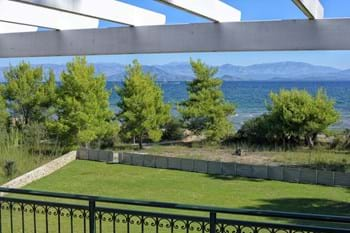 800,000 €
BOUKA BEACH 2
5 Beds
4 Baths
1 Reception
200 m2
5000 m2
A lovely beachfront property - set in the south east of Corfu, the house is one of few properties still available located right on a sandy beach.
Ref: 17777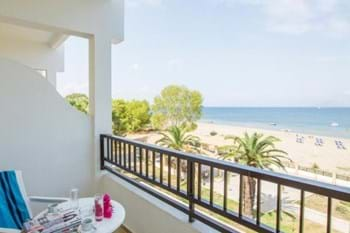 3,500,000 €
SOUTH BEACH HOTEL 1
54 Beds
54 Baths
3 Receptions
8000 m2
A well maintained 54 room hotel, located on a sandy beach with calm sea. The hotel has its own beach frontage, and all rooms have sea view. The hotel is fully operational with an excellent reputation.
Ref: 17769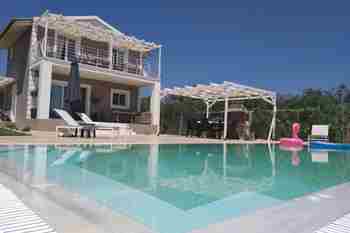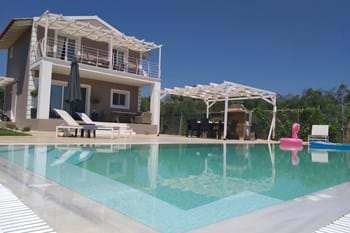 460,000 €
VILLA CALME, Halikouna
3 Beds
3 Baths
1 Reception
100 m2
1200 m2
One of a pair of new villas situated only 500m from the well known sandy beach of Halikouna, the house is an ideal holiday or full time home, or excelling letting investment. The area is a designated conservation area (natura) and is prized because of its peaceful atmosphere. Its sister villa is also available, either separately, or both properties together.
Ref: 17764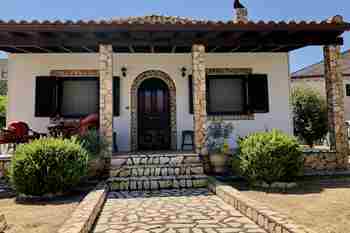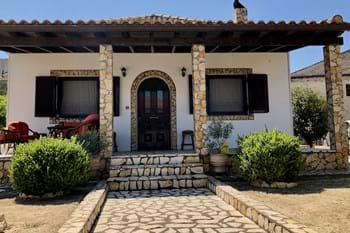 215,000 €
DRAGOTINA COTTAGE, near Lefkimmi
2 Beds
1 Bathroom
1 Reception
102 m2
1000 m2
A very nice 2 bedroom house, in a pretty 'hidden gem' village in the south of the island, close to all amenities, this property offers a lovely full time home, holiday home or letting investment - or a combination of these.
Ref: 17746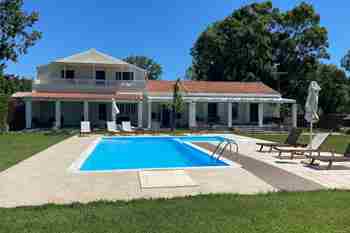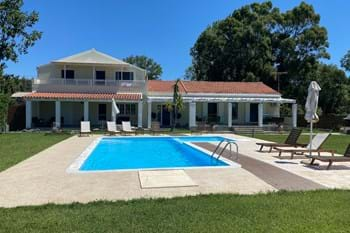 950,000 €
SEA HAVEN, Halikouna
5 Beds
5 Baths
1 Reception
270 m2
2500 m2
Located in the conservation area of Halikouna, on the south west coast of Corfu, this villa is a fabulous holiday or permanent home. Also the 5 bedroom property is only 200m from the amazing long sandy beach, which makes it an excellent letting investment.
Ref: 16722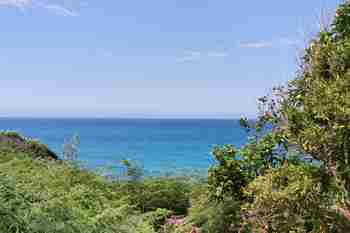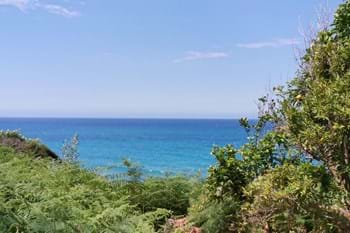 33,000 €
LITTLE LAND NEAR THE BEACH, Prasoudi
400 m2
a small plot of land, not buildable, but suitable for motor caravan, for someone wanting to be close to the sea.
Ref: 16732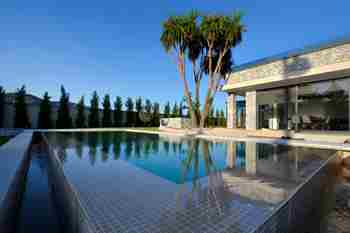 795,000 €
SAND DUNES VILLA, Issos
4 Beds
5 Baths
1 Reception
150 m2
800 m2
A gorgeous new villa almost on the sands of the stunning beach at Issos. The property is the perfect beach house - super modern, high quality design with every amenity anyone could possibly need.
Ref: 14699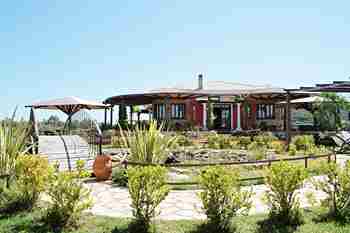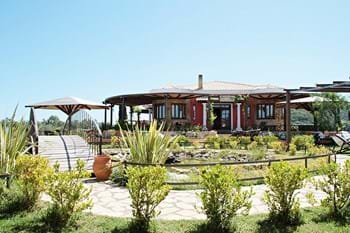 1,400,000 €
THE MANOR DEVELOPMENT PROJECT
250 m2 30000 m2
This is a highly unusual opportunity to purchase an operating, highly successful 100 cover restaurant, together with surrounding land, ideal for a variety of uses, including the construction of 6 villas, all with fabulous sea views and only 5 minutes drive down to the beach of Messonghi village.
Ref: 14682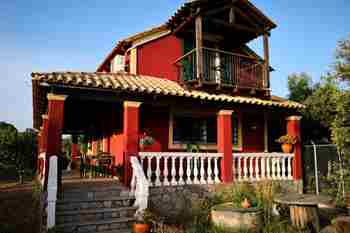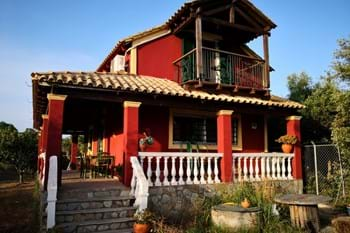 175,000 €
HALIKOUNA LAKE HOUSE, Halikounas
3 Beds
1 Bathroom
1 Reception
70 m2
900 m2
An unusual house set just inland from the conservation area of Lake Korission at Halikouna. The house is set in an enclosed and gated garden, in perfect solitude.
Ref: 14681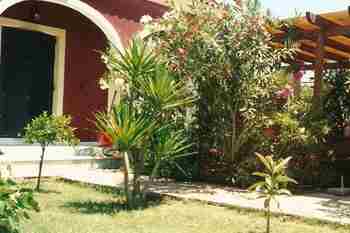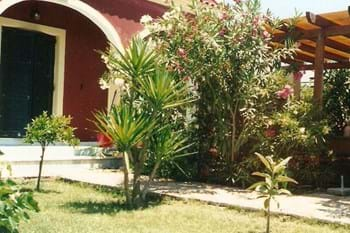 300,000 €
THE RED HOUSE, Issos
3 Beds
2 Baths
140 m2
1000 m2
A spacious comfortable house, in a popular seaside location, the house is ideal for a family home, holiday home, or rental property.
Ref: 14678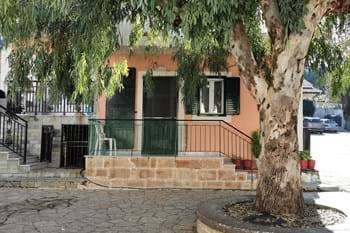 63,000 €
VITALADES COTTAGE, near Lefkimmi
1 Bedroom
1 Bathroom
1 Reception
40 m2
10 m2
A perfect holiday bolthole, this little house is on the square of the pretty village of Vitalades, only 3km from the fabulous long sandy beach of Gardenos.
Ref: 13661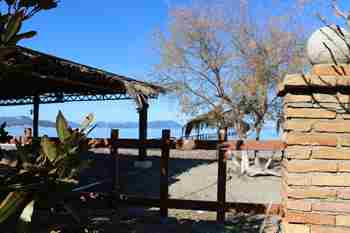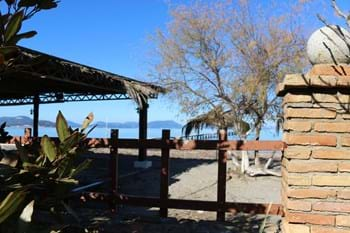 150,000 €
BEACH COTTAGE, Alykes, Lefkimmi
2 Beds
1 Bathroom
1 Reception
80 m2
300 m2
A 2 bedroom house on the beach near Lefkimmi, the property is in need of refurbishment but could be a lovely beachfront home. It does adjoin a taverna, so might not be the quietest place in the world!
Ref: 13657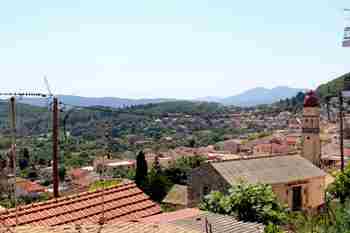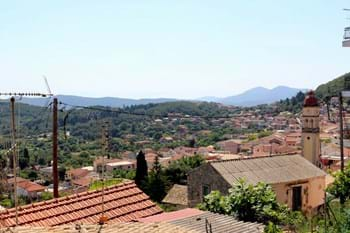 60,000 €
BELL TOWER HOUSE, Agios Matheos
2 Beds
1 Bathroom
1 Reception
55 m2
30 m2
A house at the top of a popular village, where renovation has commenced and needs completion. Unusually for a village the house has a small garden and parking, plus balconies with lovely views across the village towards the west coast.
Ref: 13665