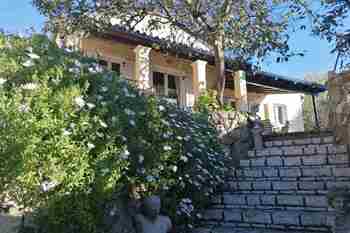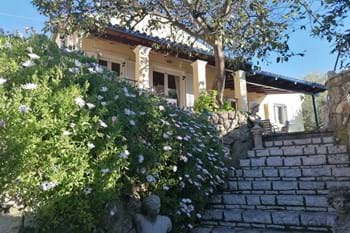 210,000 €
LITTLE WELL HOUSE, Doukades
2 Beds
2 Baths
1 Reception
100 m2
484 m2
Just off the main square in the popular village of Doukades, this very attractive two bedroom house has been tastefully renovated by its present owners. The garden is very pretty, and there is a plunge pool.
Ref: 11400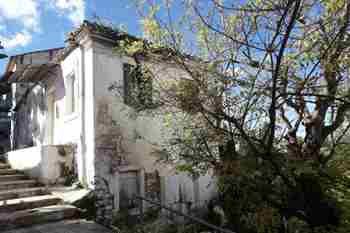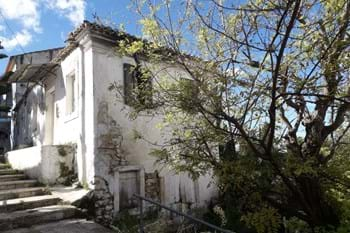 72,000 €
VILLAGE SQUARE OLIVE PRESS, Drosato
A large village house with some beautiful original features in the center of Drosato.
Ref: 17788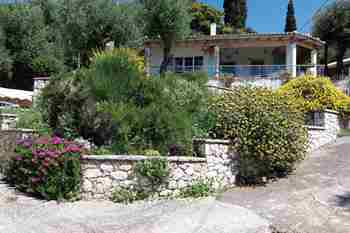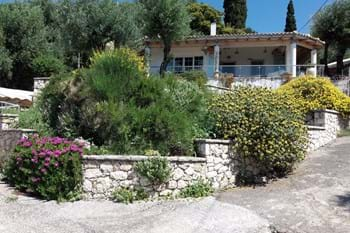 240,000 €
APOLLO'S HOUSE, Paleokastritsa
1 Bedroom
1 Bathroom
1 Reception
71 m2
547 m2
Totally unique, and with a superb view, this little house is one of a kind!
Ref: 17784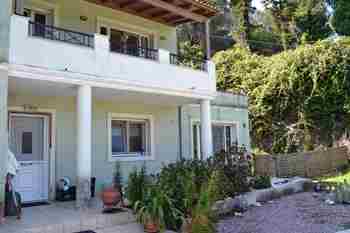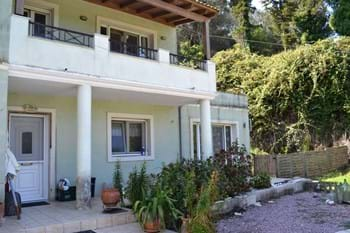 260,000 €
PEROULADES HOUSE, Peroulades
4 Beds
3 Baths
1 Reception
140 m2
2146 m2
A spacious four bedroom house with a large garden and walking distance to the beach.
Ref: 17767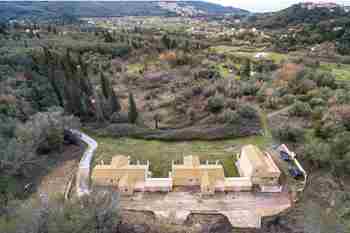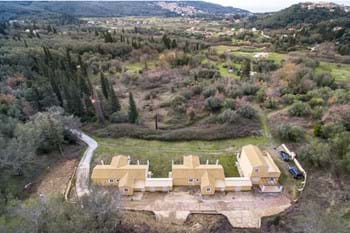 175,000 €
VALLEY VIEW, Gardelades
2 Beds
2 Baths
1 Reception
80 m2
26500 m2
A Villa development in peaceful country location near the village of Gardelades only a five minute drive from the beach at Liapades. The plans allow for a total of 12 villas, on the hillside, with three already completed.
Ref: 10206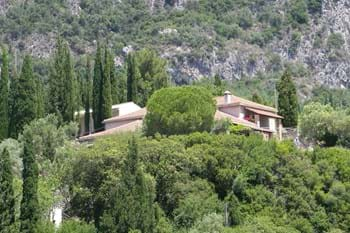 1,300,000 €
PALEOKASTRITSA ESTATE, Paleokastritsa
7 Beds
6 Baths
4 Receptions
200 m2
6400 m2
Unique estate for sale in the centre of this well-known beauty spot. Perched on a headland there is a new and breathtaking view from every angle.
Ref: 10493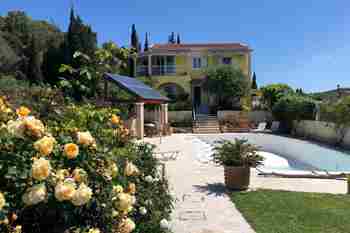 395,000 €
PANORAMA HOUSE, Kavadades
3 Beds
3 Baths
130 m2
4300 m2
An immaculate 3 bedroom house with private pool and panoramic views over the West coast of the island.
Ref: 15701
100,000 €
ELF HOUSE, Lakones
1 Bedroom
1 Bathroom
1 Reception
45 m2
A quirky renovation of an old stone house, this has lots of traditional features combined with modern facilities for a comfortable home.
Ref: 15702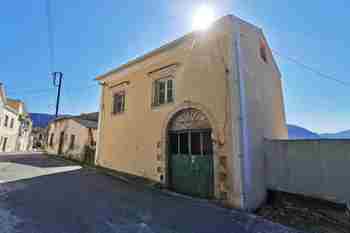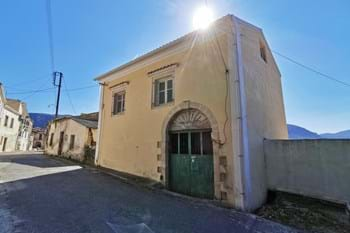 50,000 €
PAPPOUS HOUSE, Choroepiskopi
105 m2 25 m2
A very unusual and interesting renovation project with fabulous views in the village of Choroepiskopi.
Ref: 14689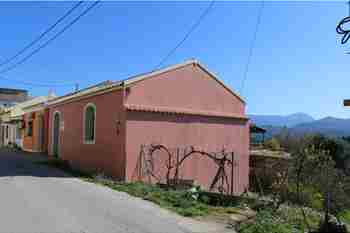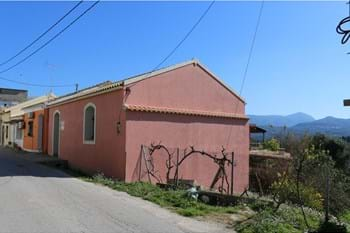 60,000 €
GPAPEFRUIT HOUSE, Kavalouri
76 m2 920 m2
A pretty house with a large garden and lovely views across the valley in the traditional village of Kavalouri.
Ref: 14690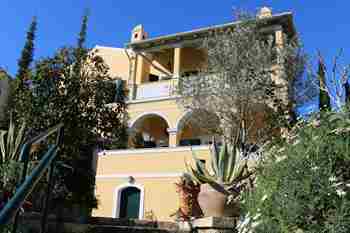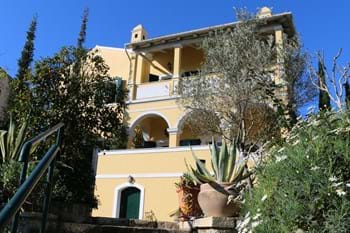 990,000 €
MONTEBELLO MANOR HOUSE, north west Corfu
3 Beds
2 Baths
3 Receptions
330 m2
4000 m2
This is an absolutely gorgeous renovation of a manor house, dating back to 16th and 18th Centuries - authentically and sympathetically restored to make a comfortable and elegant home in a quiet north west village, only a short drive from beaches, shops and tavernas.
Ref: 13664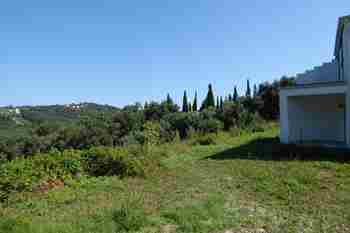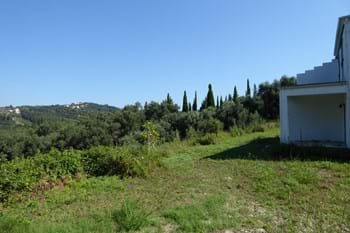 150,000 €
AGIOS GEORGIOS HOUSE, Agios Georgios (NW), Corfu
200 m2 4000 m2
Waiting for a new owner to complete the work, this huge building has scope for a variety of uses.
Ref: 11191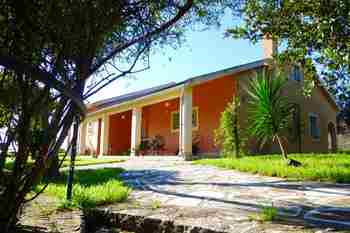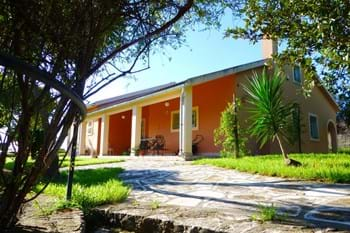 1,000,000 €
SOFIA'S VILLA, Doukades, Corfu
3 Beds
2 Baths
2 Receptions
172 m2
4800 m2
Villa Sofia is a single storey property hidden away up a country track close to the village of Doukades. It has large grounds and a swimming pool and is in excellent condition.
Ref: 10985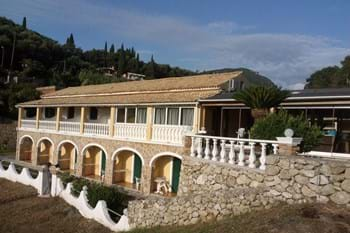 750,000 €
VALLEY HOTEL, Paleokastritsa, Corfu
10 Beds
10 Baths
200 m2
4500 m2
With ten bedrooms, a large snack bar and dining area, and a huge swimming pool and sun terrace, this small family run hotel is in the centre of Paleocastritsa and very close to the sea.
Ref: 13647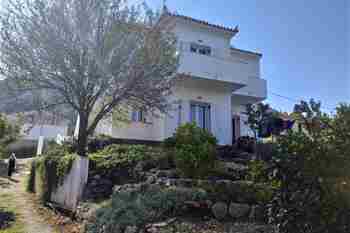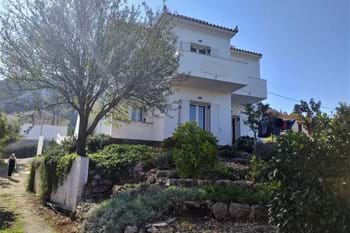 250,000 €
RIVENDELL, Pagi, Agios Georgios
3 Beds
2 Baths
1 Reception
160 m2
A beautifully presented house right in the middle of the village of Pagi, not far from Agios Georgios beach, Rivendell has lovely views across the mountains.
Ref: 13629