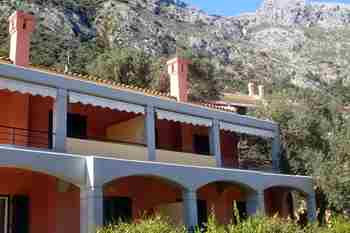 160,000 €
BARBATI BAY APARTMENTS, Barbati
2 Beds
1 Bathroom
1 Reception
60 m2
167 m2
These two neighbouring apartments are each for sale separately and are right on the beach at Barbati.
Ref: 17806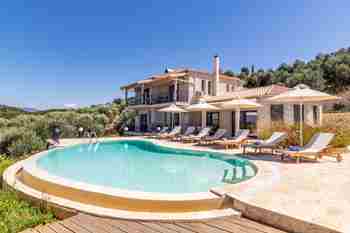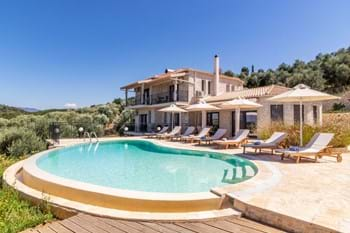 1,950,000 €
VILLA MIMOZA, Avlaki
4 Beds
4 Baths
2 Receptions
240 m2
4011 m2
This lovely four bedroomed villa has an unusual design and is within walking distance of Avlaki beach.
Ref: 17794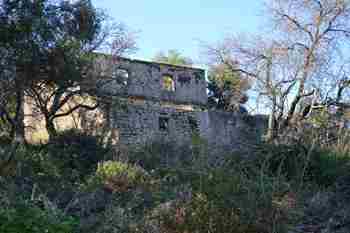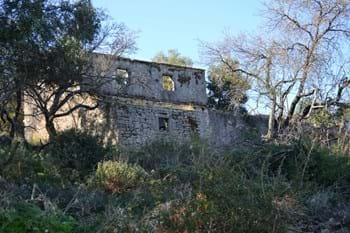 280,000 €
KELIA HOUSE, Kelia, nr Kassiopi
263 m2 3061 m2
Very impressive, this large old stone house sits proudly in a large plot of land in the hills above Kassiopi.
Ref: 17804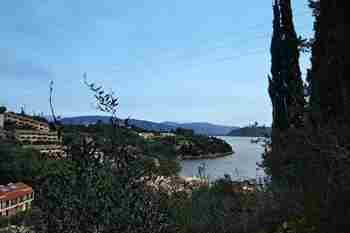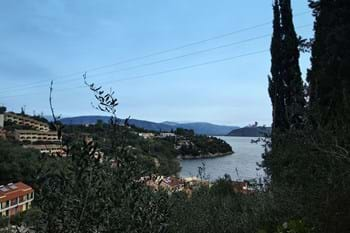 150,000 €
KALAMI VIEW LAND, Kalami
1497 m2
Within walking distance of the lovely beach at Kalami, this plot has a proportion inside the planning zone. The plot has beautiful views across Kalami and out to the sea and the Albanian coastline.
Ref: 13649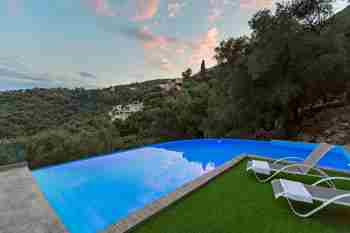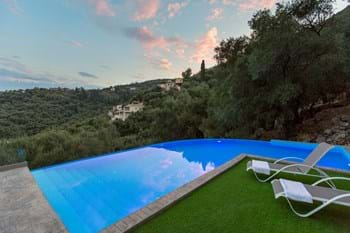 1,400,000 €
AGNI HIDEAWAY, Agni
3 Beds
4 Baths
1 Reception
170 m2
2000 m2
A spacious, modern property with sea views just a short drive from Agni Bay.
Ref: 17803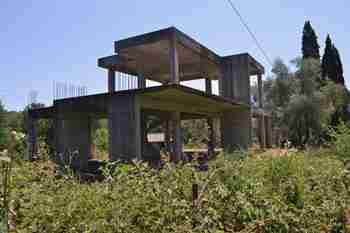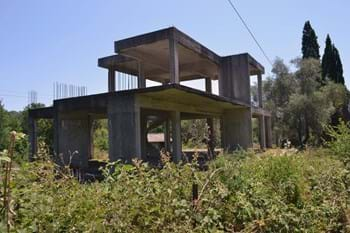 140,000 €
AGIA ELENI HOUSE, Kato Korakiana
167 m2 1090 m2
A large building needing completion just outside Kato Korakiana.
Ref: 12551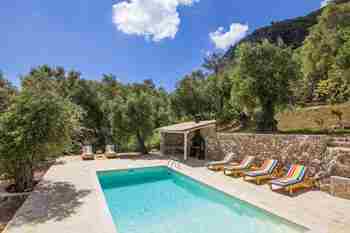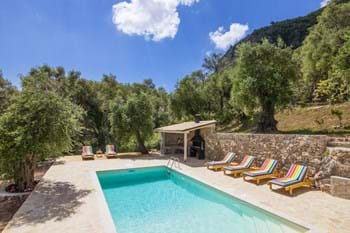 740,000 €
THE CURATOR'S HOUSE, Agios Markos, Corfu
3 Beds
3 Baths
2 Receptions
125 m2
1300 m2
The Curator's House is located just outside the old Venetian village of Agios Markos, on a plot of 1.300 sqm, landscaped with trees, shrubs, pathways, covered spaces, outdoor sitting and dining area, barbeque and pool.
Ref: 12591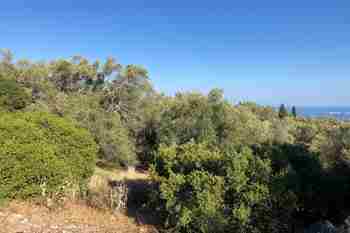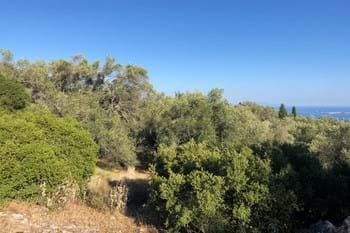 140,000 €
ALONI, Spartilas
40 m2 2500 m2
A pretty, fairly flat plot of land and small building just outside the village of Spartilas.
Ref: 16728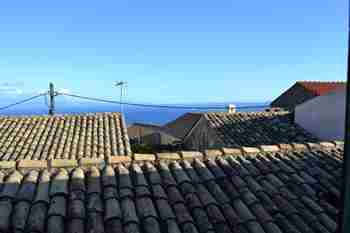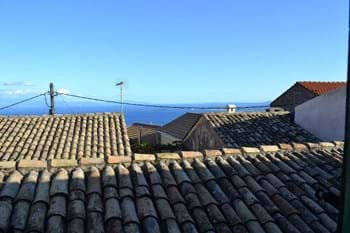 45,000 €
KASSIANI'S HOUSE, Spartilas
3 Beds
1 Bathroom
1 Reception
170 m2
A large village house with lots of potential!
Ref: 17778
280,000 €
MILOS DEVELOPMENT, Spartilas
525 m2 4825 m2
A large, unfinished, three storey building with fantastic views in the hills leading up to Spartilas.
Ref: 17763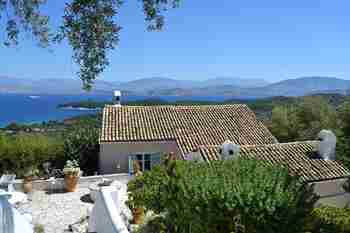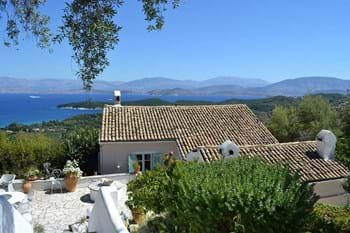 620,000 €
VILLA HELIDONI, Kassiopi
3 Beds
2 Baths
1 Reception
187 m2
2763 m2
Truly unique, this gorgeous welcoming home encapsulates the atmosphere and charm of an old Corfiot property.
Ref: 17749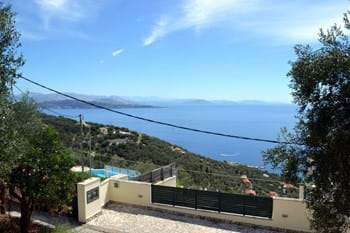 180,000 €
VALENTINE HOUSE AND LAND, Viglatsouri
75 m2 1750 m2
Inside the planning zone of the village of Viglatsouri, this old house has a large olive grove to one side, with spectacular sea views.
Ref: 17755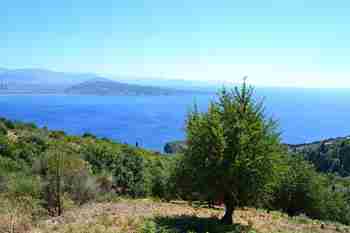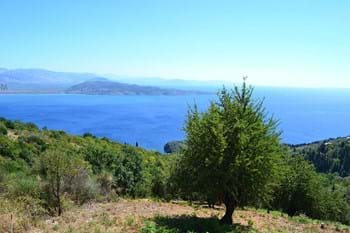 230,000 €
TSANI LAND, Porta
4022 m2
Views, views, views!
Ref: 17757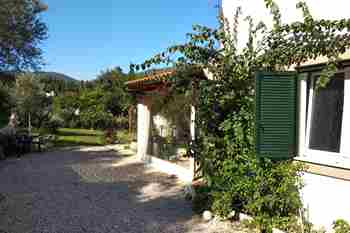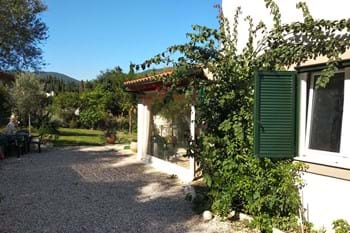 195,000 €
DAY LILY HOUSE, Kato Korakiana, Corfu
2 Beds
2 Baths
2 Receptions
100 m2
750 m2
Designed by its present owner for ease of living on one level and with convenient parking, there is a separate guest apartment on the lower floor.
Ref: 12627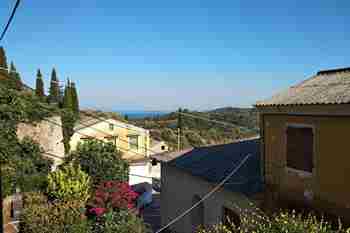 145,000 €
JASMINE TERRACE, Ano Korakiana
3 Beds
2 Baths
185 m2
270 m2
This lovely old house is on the edge of the village of Ano Korakiana and has a beautiful view across to the mountains and the sea in the distance.
Ref: 17739