3,000,000 €
THE GAIA ESTATE, near Danilia, Corfu
12 Beds
12 Baths
4 Receptions
800 m2
5550 m2
This is 3, absolutely outstanding, Mediterranean-style villas and separate large guest/staff house, reflecting the highest standards of design and build quality, in a convenient location, 3km from the nearest beach and the international Marina, and only 11km from Corfu Town and the Airport. Each property has commanding views down to the Marina, Corfu town and along the scenic north-east coast.
Ref: 10159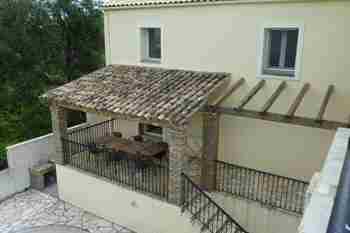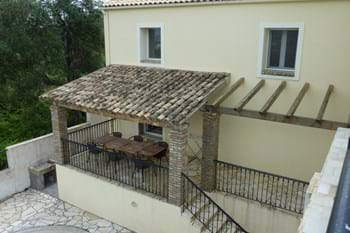 375,000 €
ROSEMARY HOUSE, Katsaratika, Corfu
3 Beds
2 Baths
1 Reception
221 m2
850 m2
A beautiful traditionally designed, modern villa, with wonderful views across the island, in a convenient location, easily accessible to Corfu Town and beaches on both east and west coasts.
Ref: 10572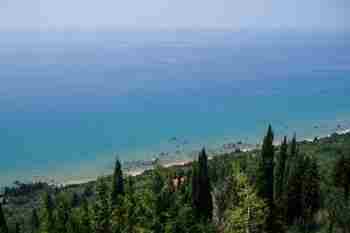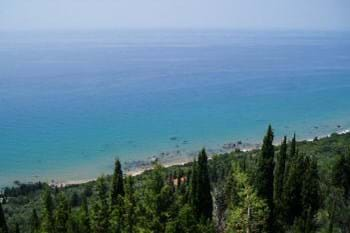 199,900 €
AGIOS GORDIS VIEW LAND, Ag Gordis
2400 m2
This land comes with current planning permission for a 3 bedroom/3 bathroom property and has those truly stunning sea views down to the 'sunset' coast. This, plus its location on a good road down to the beach area of Ag. Gordis, with all its facilities, makes it a highly desirable plot.
Ref: 10035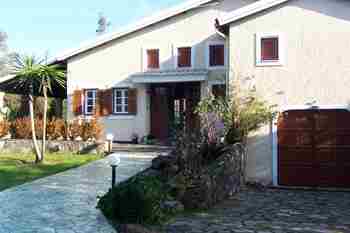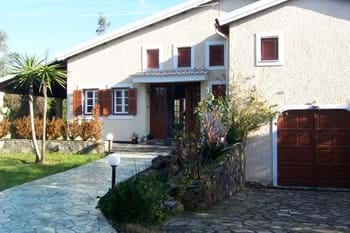 420,000 €
PROFESSOR'S HOUSE, Agios Ioannis
4 Beds
4 Baths
3 Receptions
284 m2
2000 m2
Large well laid out house in secluded position within ten minutes drive of Corfu town. Ready to move into, the house is very light and airy with plenty of outside space. A perfect family home.
Ref: 10039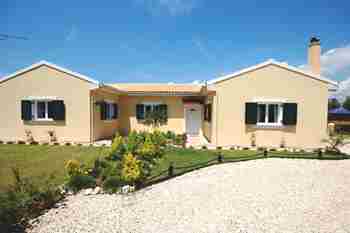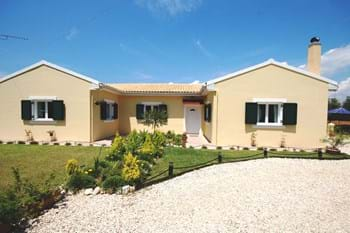 265,000 €
VILLA MADELEINE, Giannades, Corfu
3 Beds
2 Baths
1 Reception
144 m2
2000 m2
Single level living at its best - good sized gardens, fenced and gated with extra land included in the price, and a spacious, light three-bedroom house with swimming pool and pretty countryside views just 3.5 kilometres from Ermones beach.
Ref: 10218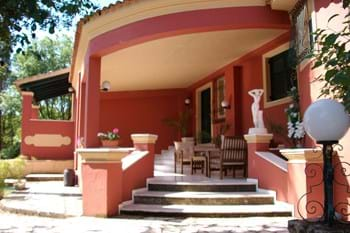 495,000 €
PELEKAS VILLA, Pelekas, Corfu
6 Beds
5 Baths
2 Receptions
198 m2
5000 m2
A spacious villa, in a convenient location, offering a variety of possibilities for either a family home, rental villa, or 'boutique' hotel business.
Ref: 10502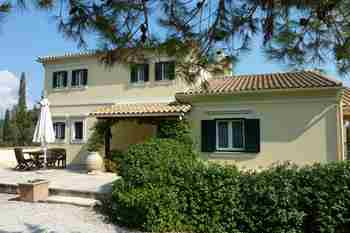 495,000 €
COUNTRYSIDE VILLA, Danilia
5 Beds
3 Baths
1 Reception
300 m2
4000 m2
Large family-sized villa in a quiet yet convenient area of Corfu. With five bedrooms and well laid-out living space this is a comfortable home. Lovely mature gardens surround the house.
Ref: 10158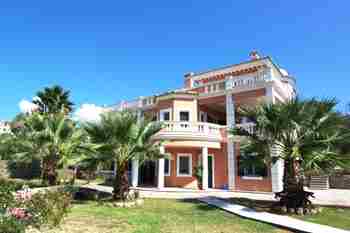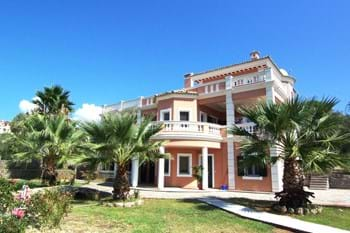 1,800,000 €
LAGOON VILLA, Kommeno, Corfu
7 Beds
5 Baths
2 Receptions
430 m2
3750 m2
An extravagantly designed villa in one of the most sought after areas of Corfu. With luxurious finishings and a beautiful view, this is an exceptional property. The owner is very keen to sell and is willing to discuss a variety of payment options on the asking price.
Ref: 10408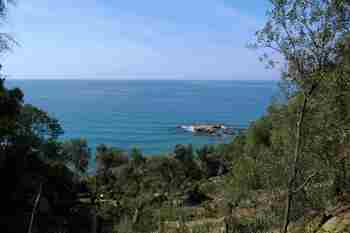 1,150,000 €
SUNSET BEACH LAND, Pentati
35000 m2
Approximately 150m of direct beachfront makes this stunning plot of 35,000 sq.m. extra special, providing an ideal location for an upmarket development, or stunning private property with immediate beach access.
Ref: 10505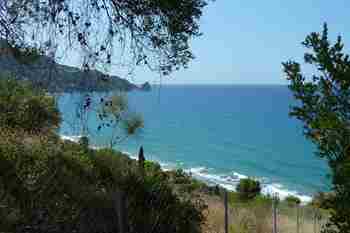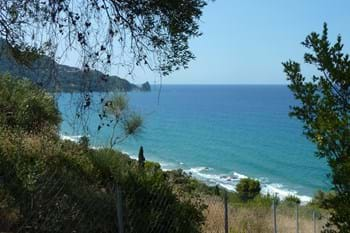 350,000 €
BAYFRONT LAND, Agios Gordis
6000 m2
Beautiful plot of land on a gradual slope down to the sea on the coast near the beach resort of Agios Gordios.
Ref: 10033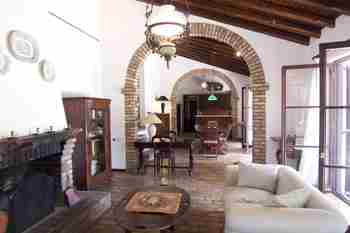 350,000 €
CYPRESS VILLA, Kinopiastes
4 Beds
3 Baths
1 Reception
230 m2
2700 m2
This fabulous villa is located in one of Corfu's most famous villages. It is close to Corfu Town and only minutes drive to a wide range of beaches.
Ref: 10402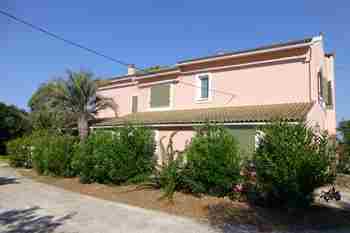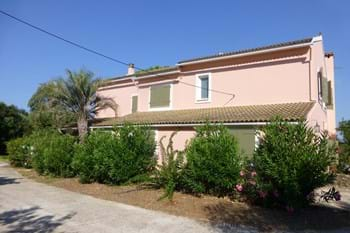 1,000,000 €
PINE TREE HOUSE, Agios Ioannis, Corfu
4 Beds
3 Baths
1 Reception
300 m2
8300 m2
This spacious family home on a hillside with large garden and excellent countryside views has recently been refurbished and redecorated. Just a short drive to the sandy west coast beaches, it is also within easy reach of Corfu town and the airport.
Ref: 10292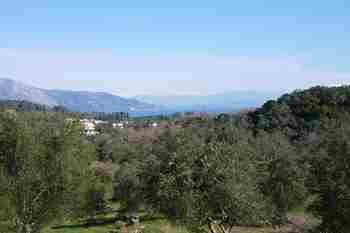 80,000 €
BIRDSONG LAND, Danilia/Poulades area
5991 m2
Centrally located, yet in a peaceful, relatively undeveloped area, this is a lovely plot with a gentle slope and good far-reaching views.
Ref: 10555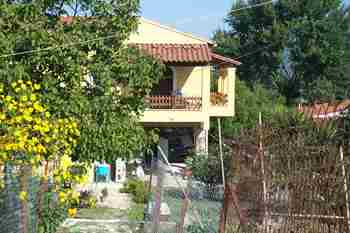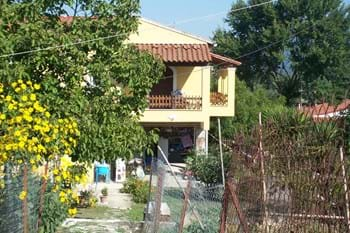 150,000 €
BOULIS HOUSE, Marmaro
3 Beds
1 Bathroom
1 Reception
125 m2
1000 m2
Interesting split-level two-bedroomed house with large garden for sale on the edge of the village of Marmaro, west Corfu.
Ref: 10462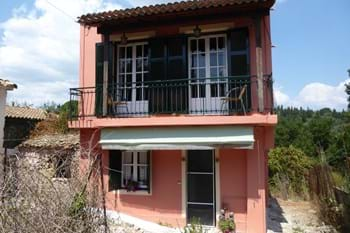 50,000 €
AFRA COTTAGE, Afra
3 Beds
1 Bathroom
1 Reception
76 m2
52 m2
Cute renovated cottage ready to move into in the popular village of Afra not far from Corfu town.
Ref: 10010