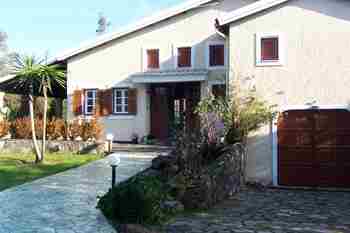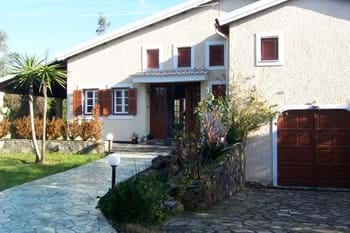 420,000 €
PROFESSOR'S HOUSE, Agios Ioannis
4 Beds
4 Baths
3 Receptions
284 m2
2000 m2
Large well laid out house in secluded position within ten minutes drive of Corfu town. Ready to move into, the house is very light and airy with plenty of outside space. A perfect family home.
Ref: 10039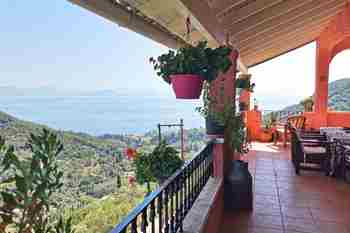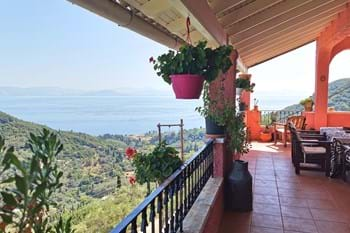 399,500 €
PANORAMIC VIEW, Ag. Deka
3 Beds
3 Baths
2 Receptions
190 m2
4200 m2
A newly refurbished villa, beautifully finished in 'upside down style', close to a popular village and only 10 minutes from Benitses, and 20 minutes from Corfu Town.
Ref: 17787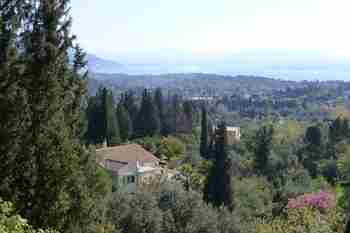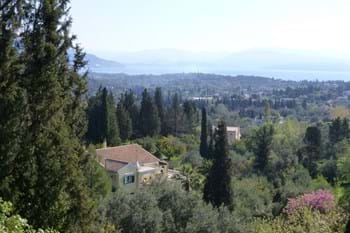 390,000 €
TRANQUIL VIEW HOUSE, Sgombou
4 Beds
2 Baths
1 Reception
189 m2
4000 m2
This is an attractive house, in a totally peaceful and secluded location, yet only a few minutes drive from Corfu Town. It enjoys wonderful views down across cypress and olive trees to the bay at Dassia and across towards the mainland of Greece.
Ref: 10784
390,000 €
VILLA ALEXIS, Sgombou, Corfu
4 Beds
3 Baths
2 Receptions
170 m2
4700 m2
A lovely villa, set in beautiful secluded and fully fenced grounds, Villa Alexis is in a very convenient location and has sea views towards Gouvia Marina. With a total of four bedrooms over two levels, the villa is in need of some minor cosmetic work.
Ref: 11087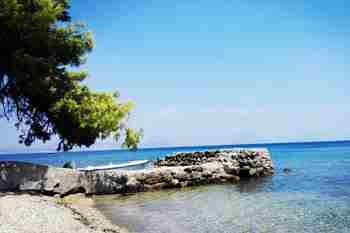 390,000 €
COAST HOUSE, Perama
3 Beds
2 Baths
2 Receptions
138 m2
1800 m2
A very attractive 3 bedroom house, just across the road from the beach, and only 15 minutes drive from Corfu Town and the Airport - this is an ideal holiday or permanent home, and would also be a great rental investment.
Ref: 14683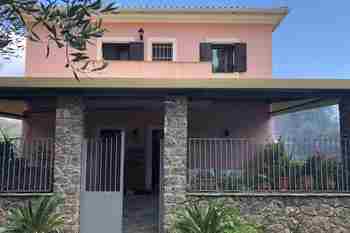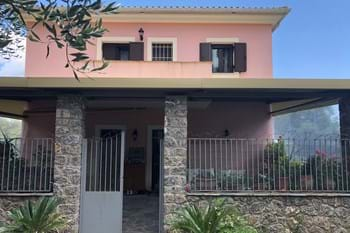 390,000 €
MARTINELENA HOUSE, Gouvia
4 Beds
3 Baths
1 Reception
190 m2
8500 m2
This very strongly built family house is set in a huge plot of land with space for vegetable gardens and a small-holding.
Ref: 16721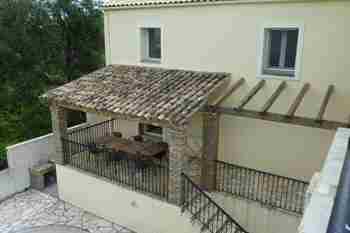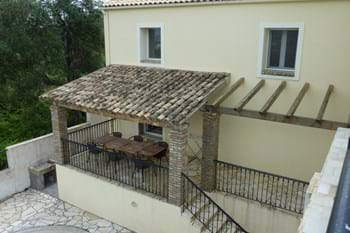 375,000 €
ROSEMARY HOUSE, Katsaratika, Corfu
3 Beds
2 Baths
1 Reception
221 m2
850 m2
A beautiful traditionally designed, modern villa, with wonderful views across the island, in a convenient location, easily accessible to Corfu Town and beaches on both east and west coasts.
Ref: 10572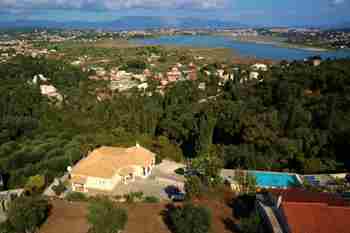 375,000 €
BLUE VISTA HOUSE, near Perama, Corfu
2 Beds
3 Baths
2 Receptions
187 m2
1760 m2
An immaculate, versatile property with stunning views over Corfu Town and down to the sea. This house has lovely upper floor accommodation, and a separate lower floor apartment and garage, with the capacity to construct/extend a further 300m2 if required.
Ref: 11501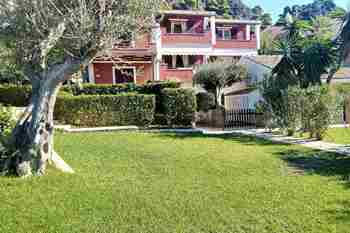 360,000 €
SEASIDE HOUSE 2, Glyfada, Corfu
3 Beds
2 Baths
1 Reception
130 m2
The ideal holiday home! A 3 floor house only 20m from the sea in the popular resort of Glyfada. The resort is well maintained and has a reputation for successful holiday letting properties.
Ref: 11362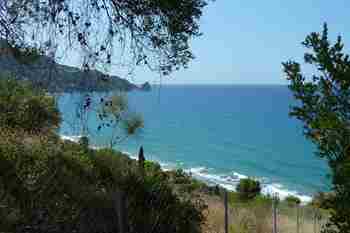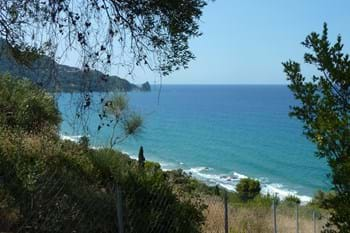 350,000 €
BAYFRONT LAND, Agios Gordis
6000 m2
Beautiful plot of land on a gradual slope down to the sea on the coast near the beach resort of Agios Gordios.
Ref: 10033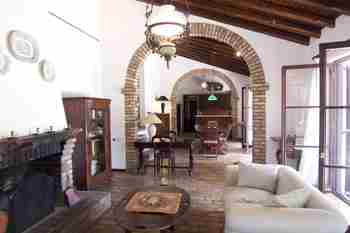 350,000 €
CYPRESS VILLA, Kinopiastes
4 Beds
3 Baths
1 Reception
230 m2
2700 m2
This fabulous villa is located in one of Corfu's most famous villages. It is close to Corfu Town and only minutes drive to a wide range of beaches.
Ref: 10402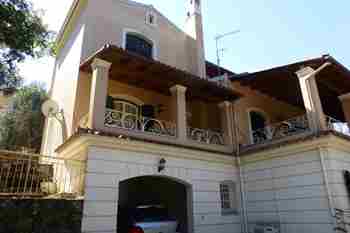 350,000 €
KOMBITSI HOUSE, Kombitsi
3 Beds
2 Baths
2 Receptions
425 m2
2000 m2
This large family house sits in an elevated position in a wooded plot within a short drive of Corfu Town. Finished to a high standard, the house is traditional and has a beautiful mature garden.
Ref: 10865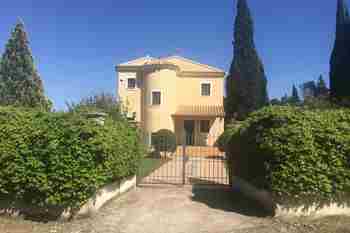 350,000 €
CAPTAIN'S HOUSE, Kinopiastes, Corfu
2 Beds
3 Baths
190 m2
790 m2
Spacious house with a garden located just outside the village of Kinopiastes. The perfect spot for those wanting to be both near Corfu town and a short drive from the beach.
Ref: 11386
350,000 €
THE OLIVE PRESS, Kouramades, Corfu
4 Beds
3 Baths
1 Reception
180 m2
150 m2
Possibly the best conversion of an old olive press we have ever seen, this lovely home retains all the character and tradition of the old building, while providing a comfortable family home.
Ref: 12625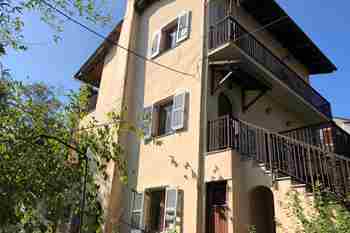 350,000 €
ISLAND HOUSE, Kontokali, Corfu
4 Beds
3 Baths
140 m2
2322 m2
An interesting property in a prestigious area of Corfu, this house needs some modernising to become a stunning home. Close to all facilities and within an easy walk to a lovely beach, it would also be a good rental opportunity.
Ref: 13630