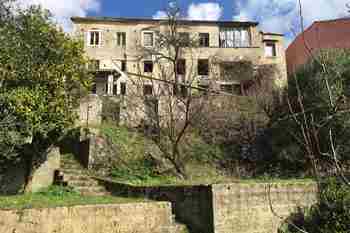 180,000 €
BONNY'S HOUSE, Spartilas, Corfu
The sky's the limit with this renovation project in Spartilas, with opportunity to create one large home or even a B & B for those looking to make a profitable investment.
Ref: 11505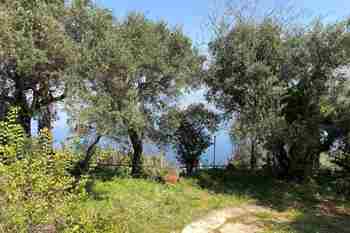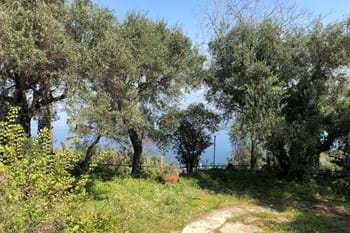 180,000 €
OLD TAVERNA HOUSE, Benitses, Corfu
2 Beds
1 Bathroom
1 Reception
208 m2
2500 m2
This old taverna has a great location, close to the sea and with lovely sea views, but needs complete refurbishment - once completed this could be a lovely 2/3 bedroom property with space for a swimming pool.
Ref: 11538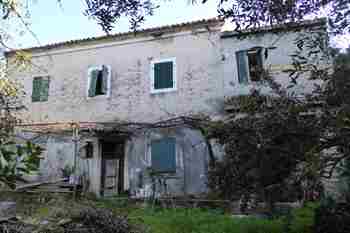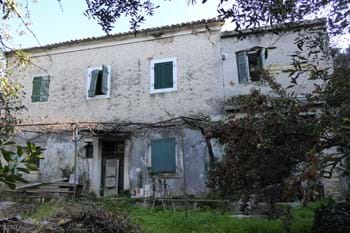 160,000 €
LENA'S HOUSE, Gastouri, Corfu
170 m2 1500 m2
This lovely old house in a large garden is in the sought after village of Gastouri. With lots of character features, it is in need of considerable renovation but has potential to be a beautiful family home.
Ref: 11227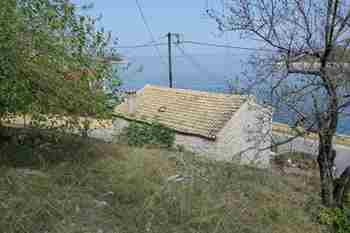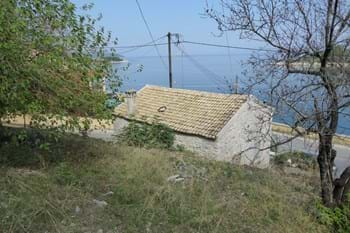 150,000 €
IMEROLIA COTTAGE, Kassiopi
70 m2 295 m2
Location, location, location! Pretty seaside property in Kassiopi.
Ref: 10567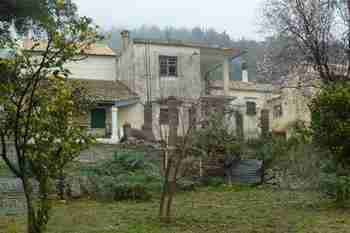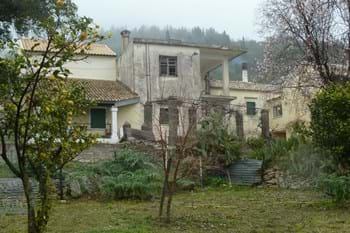 150,000 €
ALMOND BLOSSOM HOUSE, Katavolos, Corfu
180 m2 500 m2
This old house is part of a terrace in the middle of the quiet village of Katavolos, in the hills above Nissaki. In need of renovation, the house is much bigger than it seems from the outside and has lots of space and potential.
Ref: 11129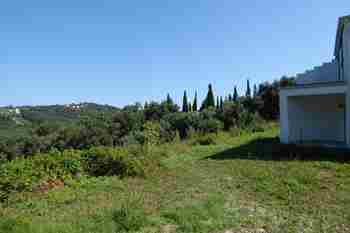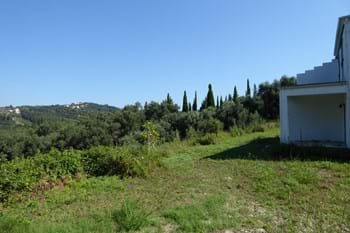 150,000 €
AGIOS GEORGIOS HOUSE, Agios Georgios (NW), Corfu
200 m2 4000 m2
Waiting for a new owner to complete the work, this huge building has scope for a variety of uses.
Ref: 11191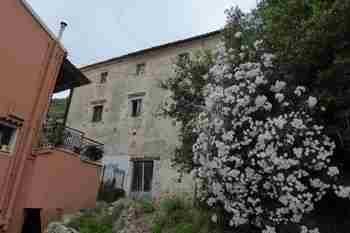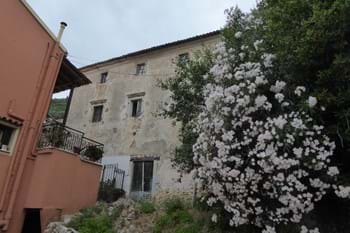 150,000 €
DAMSON HOUSE, Lakones, Corfu
110 m2 1000 m2
This imposing village house was once the home of the village notary public and offers many traditional features - including the date carved in stone on the side of the building. It has a garden and a sea view.
Ref: 12610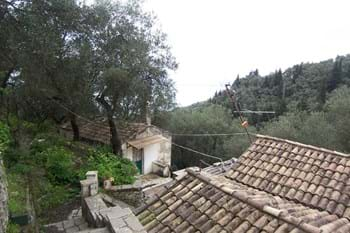 149,000 €
ZAFIROS STONE HOUSE, Apolisies
Lovely traditional stone house in a quiet mountain setting just outside the village of Apolisies, above Nissaki. In good condition but in need of renovation, this has the wonderful sea and mountain views so typical of this area.
Ref: 10107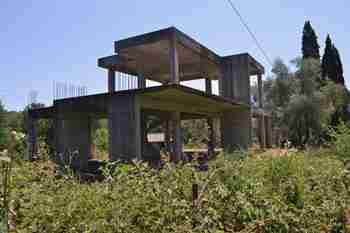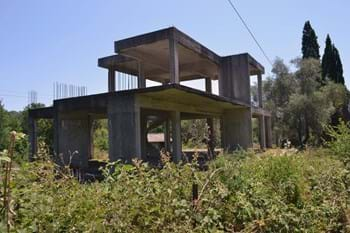 140,000 €
AGIA ELENI HOUSE, Kato Korakiana
167 m2 1090 m2
A large building needing completion just outside Kato Korakiana.
Ref: 12551
125,000 €
JACK'S HOUSE, Ano Korakiana, Corfu
183 m2 320 m2
This beautiful old house is right in the centre of the historic village of Ano Korakiana. Very pretty and unusual, it is often the subject of visiting artists!
Ref: 12550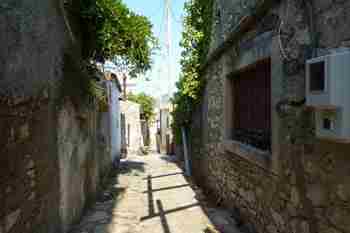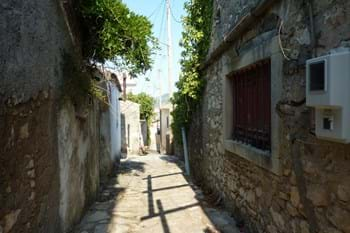 120,000 €
THE LIAPADES OLIVE PRESS, Liapades
170 m2
Huge old stone olive press for conversion in the village of Liapades, with long distance views over the valley.
Ref: 10727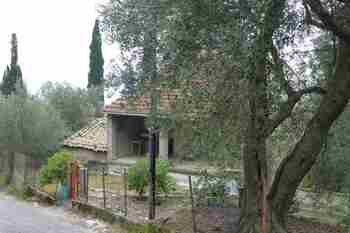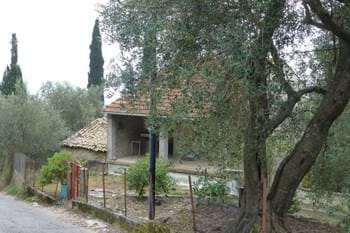 120,000 €
ROSIA'S HOUSE, Spartilas
85 m2 2000 m2
An interesting property offering an edge of village location, great sea views, land and potential to extend. Well worth viewing.
Ref: 10986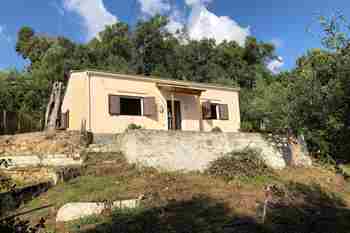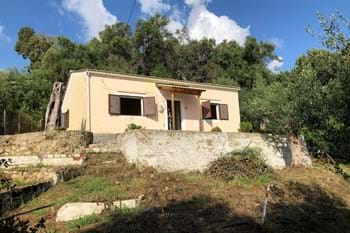 120,000 €
BAY VIEW COTTAGE, near Gastouri
2 Beds
1 Bathroom
1 Reception
70 m2
720 m2
A 2 bedroom house with views down to the sea - only 5 minutes drive from the east coast, and only 20 minutes from Corfu Town. The house is half renovated and needs completion into a lovely home, with garden, parking and sea view.
Ref: 17766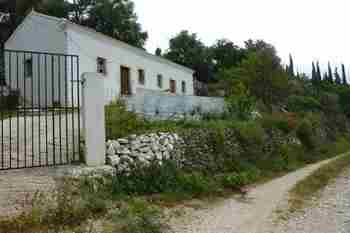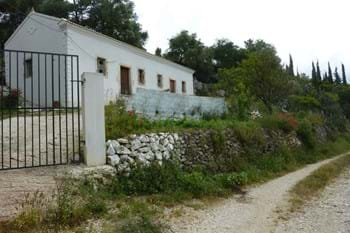 110,000 €
THE LONG HOUSE, Vistonas, Corfu
2 Beds
2 Baths
1 Reception
92 m2
2700 m2
Just a short walk from the village of Vistonas, this house has had all the major structural work completed and is waiting for a new owner to finish it off.
Ref: 10701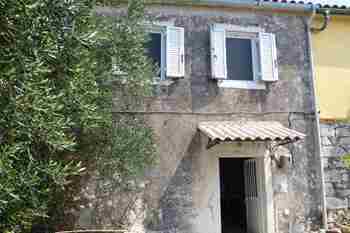 110,000 €
STONE END COTTAGE, Viglatsouri, near Nisaki
2 Beds
1 Bathroom
1 Reception
90 m2
200 m2
At one end of a terrace of three similar houses, this cottage has already had all the major structural work carried out by its present owner. Traditional in style and with lots of original features, this is a characterful property in a lovely location. Fabulous sea views too!
Ref: 10951