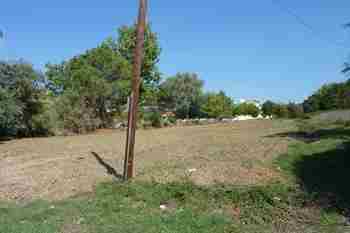 390,000 €
SANDY BEACH LAND, Agios Georgios (S)
3700 m2
This is 'easy build' plot of land, in a great location immediately across a quiet road from a long sandy beach. It represents an excellent commercial investment as it is entirely within the town planning zone, allowing a build potential of 1,200 m2.
Ref: 10020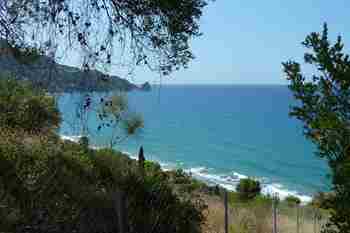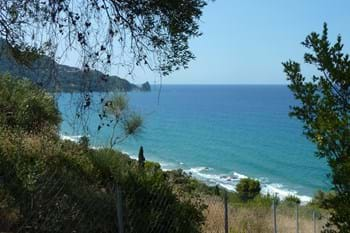 350,000 €
BAYFRONT LAND, Agios Gordis
6000 m2
Beautiful plot of land on a gradual slope down to the sea on the coast near the beach resort of Agios Gordios.
Ref: 10033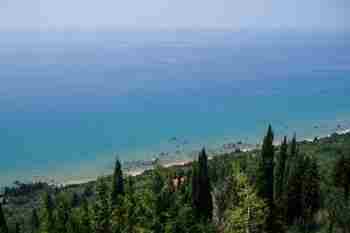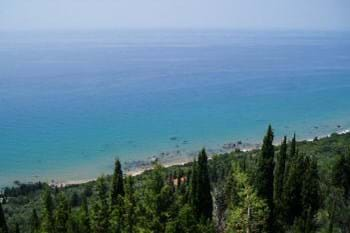 199,900 €
AGIOS GORDIS VIEW LAND, Ag Gordis
2400 m2
This land comes with current planning permission for a 3 bedroom/3 bathroom property and has those truly stunning sea views down to the 'sunset' coast. This, plus its location on a good road down to the beach area of Ag. Gordis, with all its facilities, makes it a highly desirable plot.
Ref: 10035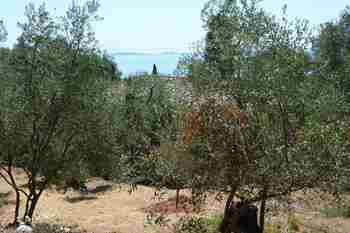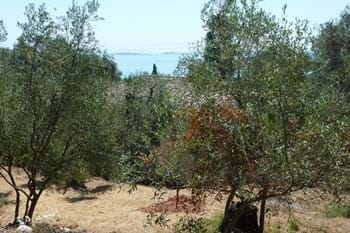 60,000 €
SCHOOL HOUSE LAND, Agios Markos
1548 m2
Gently sloping land for sale near the old village of Agios Markos. Less than 1km from the sea with extensive views towards Corfu town and mainland Greece.
Ref: 10049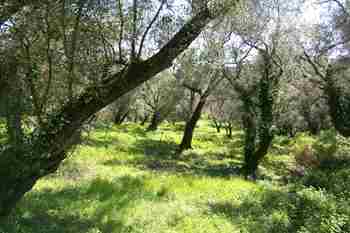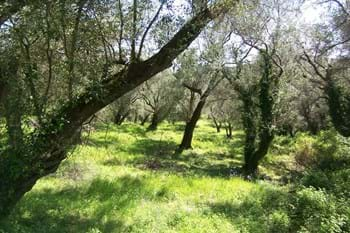 60,000 €
BELLA LAND, Ano Korakiana
2500 m2
Building land for sale on the eastern side of the village of Ano Korakiana. With part of the plot falling within the village boundaries, it would be permitted to develop the land quite intensively.
Ref: 10104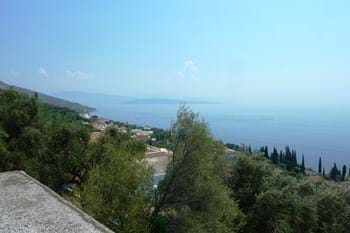 80,000 €
MOUNTAINSIDE STRUCTURE, Barbati
140 m2 6630 m2
Enjoying one of the most splendid views we have seen, this concrete base is the starting point for a lovely permanent or holiday home.
Ref: 10132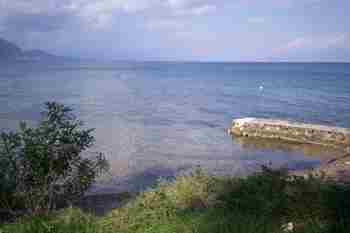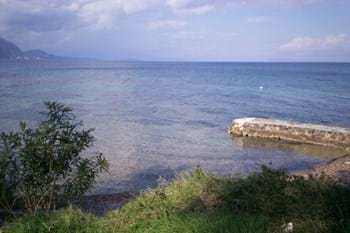 180,000 €
BOUKARI BAY VIEW LAND, Boukari
7000 m2
Large, pretty piece of land, about 400m from the beach, with beautiful views out to sea.
Ref: 10142
55,000 €
VILLAGE LAND, Gardelades
1370 m2
Building land on the outer edge of a pretty hill-village in west Corfu.
Ref: 10207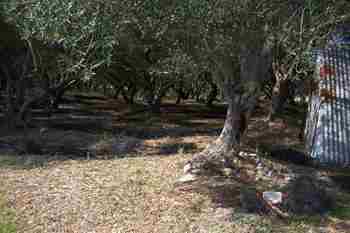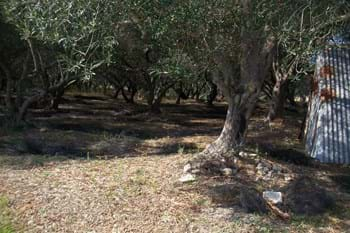 120,000 €
OLIVE GROVE LAND, Halikouna
5500 m2
Pretty, convenient land just a few minutes from the sea. This is reasonably priced building land, set in olive groves about 400m from the long sandy beach at Halikouna.
Ref: 10228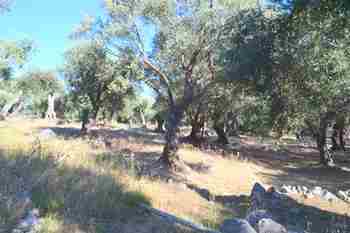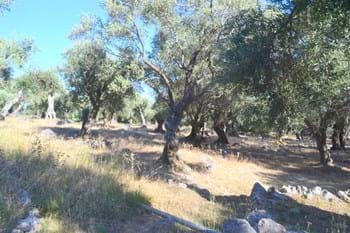 150,000 €
DONKEY LAND, Spartilas
5855 m2
One of the most beautiful olive groves at present home to just a donkey! This lovely piece of land is set just off the main road going up to Spartilas, within a five minute drive of Ipsos and all its facilities.
Ref: 10251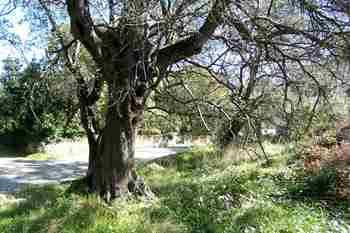 320,000 €
FOLLY LAND, Spartilas
8037 m2
At the lower end of the village, about a quarter of the way up, this extensive plot of land enjoys lovely views towards Ipsos and the sea beyond. Right on the main road, it is conveniently situated for building and amenities.
Ref: 10255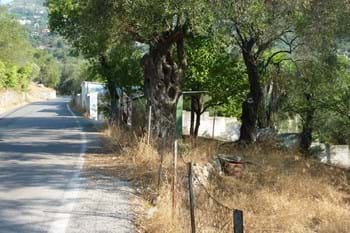 89,000 €
KOKINOI LAND, Spartilas
1643 m2
Just a few bends up the main road to Spartilas, this land is in a lovely position, enjoying beautiful views. Having a long enough road frontage permits building of up to 150 sqm.
Ref: 10262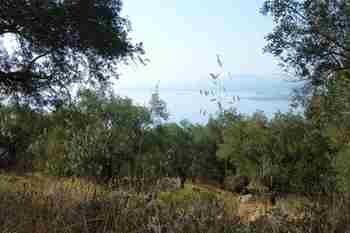 130,000 €
BLITERI LAND, Spartilas
3500 m2
A lovely gently sloping plot of land with a superb view, just outside the village of Spartilas.
Ref: 10275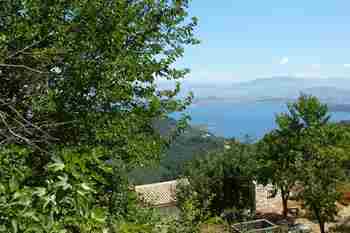 60,000 €
CYCLAMEN LAND, Vigla
559 m2
Beautiful plot of land with stunning views on the edge of this charming north east village.
Ref: 10303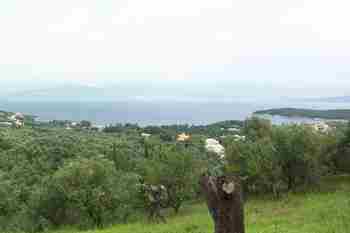 OIRO 275,000 €
MALARI, Kassiopi
8400 m2
A rare opportunity to purchase land in a prestigious location with lovely sea views above Kassiopi and have your very own villa built for you. The size of the plot and the location allows double the normal legal building allocation - up to 400 m2.
Ref: 10354