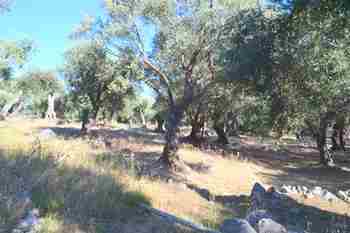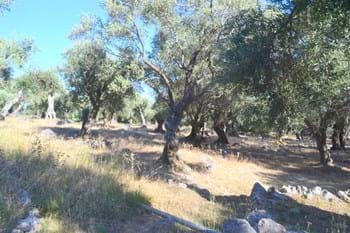 150,000 €
DONKEY LAND, Spartilas
5855 m2
One of the most beautiful olive groves at present home to just a donkey! This lovely piece of land is set just off the main road going up to Spartilas, within a five minute drive of Ipsos and all its facilities.
Ref: 10251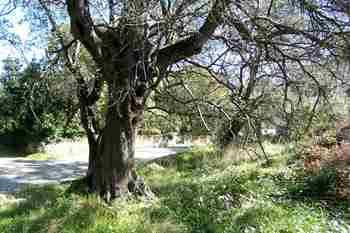 POA
FOLLY LAND, Spartilas
8037 m2
At the lower end of the village, about a quarter of the way up, this extensive plot of land enjoys lovely views towards Ipsos and the sea beyond. Right on the main road, it is conveniently situated for building and amenities.
Ref: 10255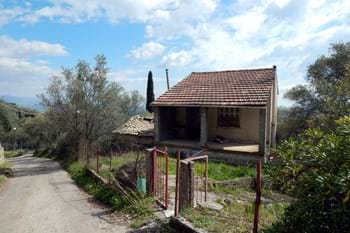 130,000 €
ROSIA'S HOUSE, Spartilas
85 m2 2000 m2
An interesting property offering an edge of village location, great sea views, land and potential to extend. Well worth viewing.
Ref: 10986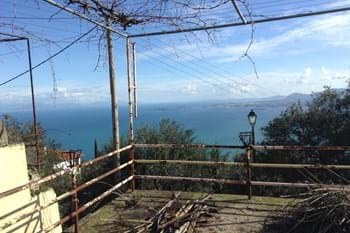 110,000 €
THE PISTA, Spartilas, Corfu
55 m2 190 m2
Originally a bar, this building could be converted to a two bedroom house with stunning views!
Ref: 11379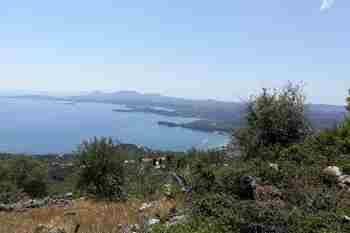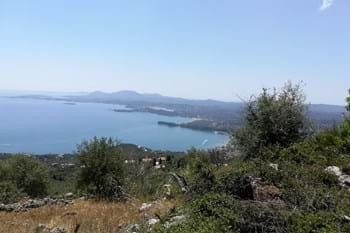 100,000 €
KABOULIA LAND, Spartilas
2724 m2
Plot in a quiet spot above the village of Spartilas with fabulous sea views.
Ref: 11393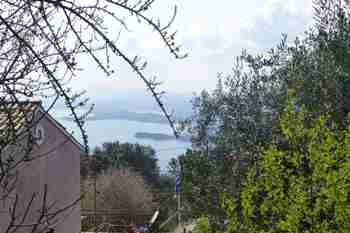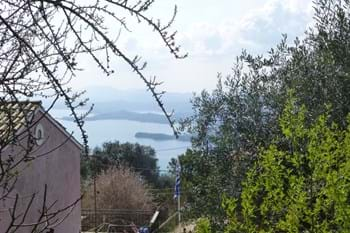 50,000 €
LAND FOR SALE, Spartilas
We have a selection of land for sale in and around the traditional village of Spartilas. Prices start at 35 000€. We work closely with a team of builders and tradesmen who can carry out the building project to your specification. Below you may download a brochure for each plot with more information and photographs.
Ref: 11422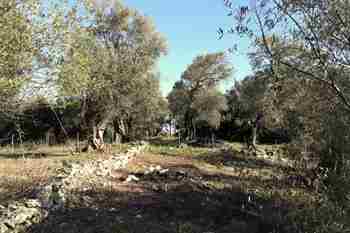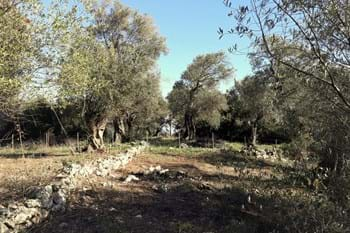 65,000 €
SUNNY LAND, Spartilas, Corfu
3000 m2
Tucked away off the main road to the village of Spartilas, this plot is secluded and would have lovely views from an upper floor.
Ref: 11489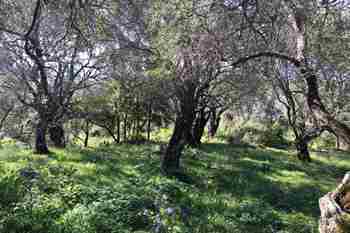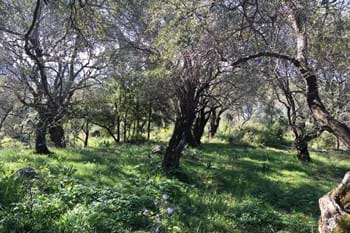 60,000 €
MIRAGE LAND, Spartilas, Corfu
1726 m2
Just imagine... a lovely three bedroom home in this quiet plot near Spartilas.
Ref: 11498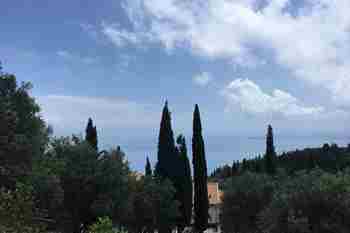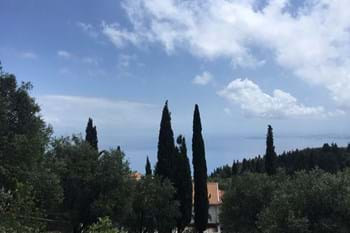 80,000 €
MOUSTAKI LAND, Spartilas, Corfu
1000 m2
With fabulous far reaching views towards Corfu town, this lovely plot is inside the village planning zone.
Ref: 12546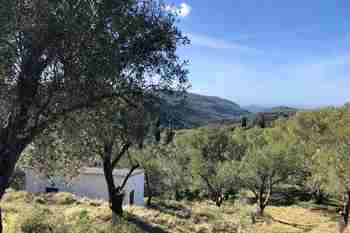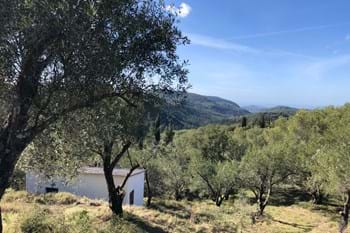 120,000 €
SOULI LAND, Spartilas
4012 m2
One of the most beautiful plots we have seen, this has far reaching views towards the north west, so enjoys a fabulous sunset.
Ref: 14680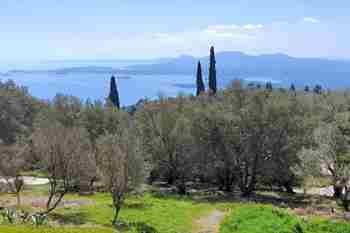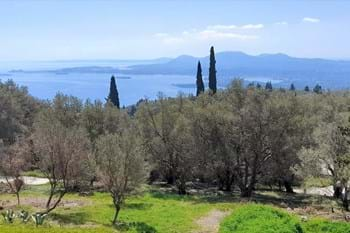 75,000 €
VOUNI LAND, Spartilas
2000 m2
In a quiet area just above the village of Spartilas is a hidden plot with the potential for a lovely build with sea view.
Ref: 14691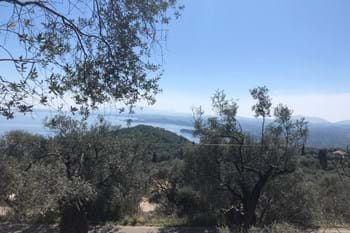 120,000 €
PLAYA LAND, Spartilas
1886 m2
This plot ticks lots of of the boxes. It has a beautiful sea view, easy road access and is just few minutes drive to the nearest beach and to the center of Spartilas village.
Ref: 14697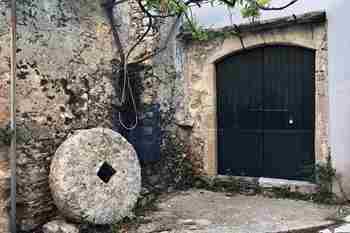 90,000 €
PERIKLES PRESS, Spartilas
115 m2
Right in the centre of the village, this beautiful old olive press is in its original condition waiting to be converted into an interesting home
Ref: 16717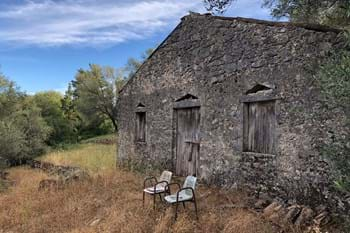 60,000 €
VILLAGE VIEW HOUSE, Spartilas
40 m2 514 m2
A rare find! This pretty stone building is set in a good sized plot of land and has lovely sea views.
Ref: 16718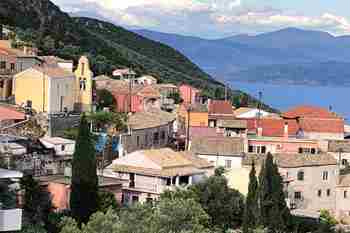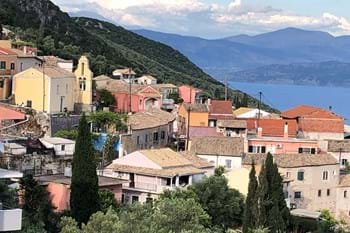 60,000 €
VILLAGE VIEW LAND, Spartilas
1500 m2
At the upper side of the village, this plot has good sea views and is within an easy walk of the village centre.
Ref: 16719