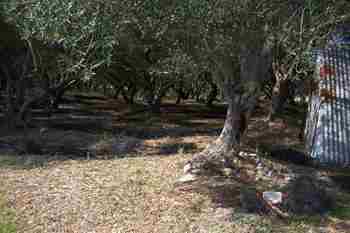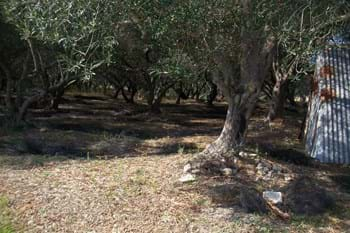 120,000 €
OLIVE GROVE LAND, Halikouna
5500 m2
Pretty, convenient land just a few minutes from the sea. This is reasonably priced building land, set in olive groves about 400m from the long sandy beach at Halikouna.
Ref: 10228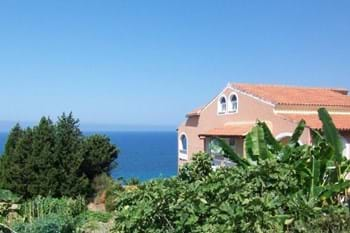 940,000 €
OLEANDER SEASIDE VILLA, Paramonas
6 Beds
3 Baths
1 Reception
200 m2
4000 m2
One of those incredibly rare, absolute beachfront properties, with a virtually private beach, in a fantastic position on the secluded west coast of Corfu.
Ref: 10495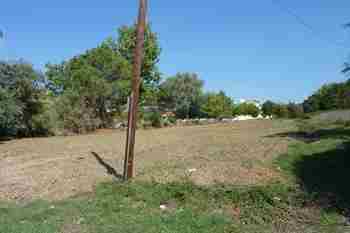 390,000 €
SANDY BEACH LAND, Agios Georgios (S)
3700 m2
This is 'easy build' plot of land, in a great location immediately across a quiet road from a long sandy beach. It represents an excellent commercial investment as it is entirely within the town planning zone, allowing a build potential of 1,200 m2.
Ref: 10020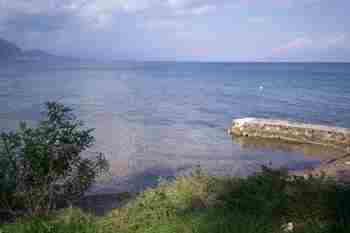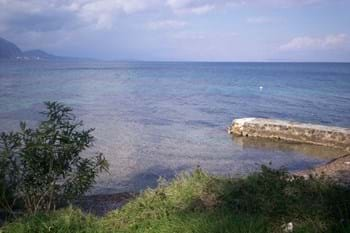 1,250,000 €
TURQUOISE HARBOUR VILLAS, Boukari
12 Beds
12 Baths
3 Receptions
480 m2
4000 m2
Three unique villas built in contemporary style each with a private swimming pool, only 100m from a tiny turquoise harbour, on the calm south east coast, just a short distance from the well known village of Boukari. The villas are recently completed to a high standard, and represent an excellent letting investment.
Ref: 10141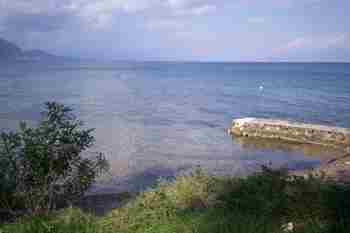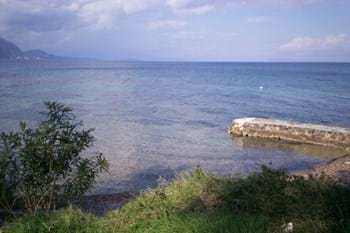 180,000 €
BOUKARI BAY VIEW LAND, Boukari
7000 m2
Large, pretty piece of land, about 400m from the beach, with beautiful views out to sea.
Ref: 10142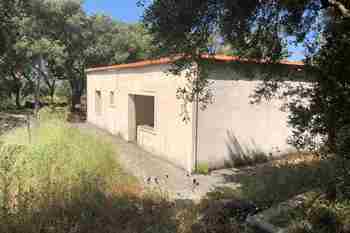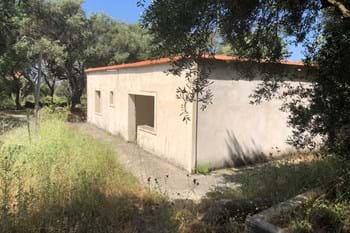 110,000 €
PRASOUDI BEACH HOUSE, Prasoudi
3 Beds
2 Baths
1 Reception
112 m2
700 m2
Only 300m from the fabulous beach at Prasoudi, this half finished house has the scope for a lovely 3 bedroom, bungalow, villa.
Ref: 10528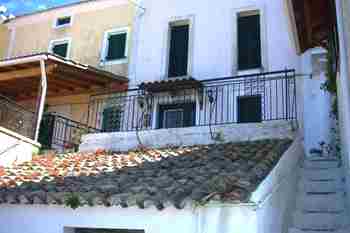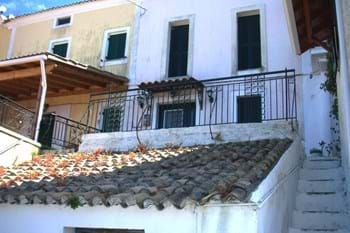 95,000 €
SEAVIEW VILLAGE HOUSE, Ag. Dimitris
2 Beds
1 Bathroom
1 Reception
90 m2
30 m2
This village house has been attractively modernised, and is now a totally 'ready to live' property, in a small village, high on the south east coast, with fantastic views. The ground floor has an open plan kitchen/living room, with an open staircase leading up to the first floor, with 2 bedrooms and bathroom - both bedrooms have french doors 'juliet style' to take advantage of the views. The house is approached by steps up to a courtyard, perfect for outside dining. Parking is available approximately 60m away, at the entrance to the village.
Ref: 10016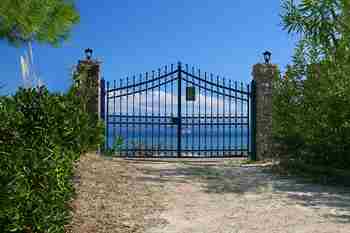 720,000 €
HARBOUR VILLA, near Lefkimmi, Corfu
4 Beds
3 Baths
2 Receptions
200 m2
4500 m2
Villas actually on the beach are rare in Corfu, but this lovely house is actually located right by a peaceful sandy beach, near the traditional town of Lefkimmi. The villa is in a large enclosed garden, and offers a delightful home, either for holidays or full time residence.
Ref: 10588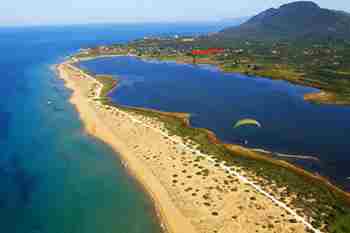 159,000 €
OAK TREE LAND, Halikouna
8912 m2
Large plot of land in the conservation area of Halikouna, close to Lake Korission, South West Corfu. The plot is situated a few minutes walk from the lake next to 4 km of unspoiled sandy beach and vast sand dunes
Ref: 10617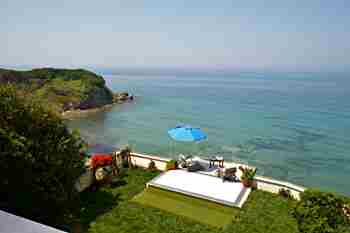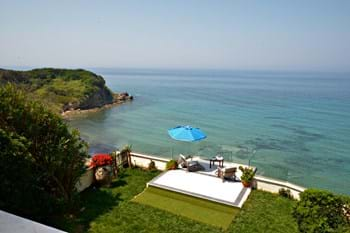 800,000 €
BEACH VILLA, Halikouna, Corfu
4 Beds
3 Baths
1 Reception
180 m2
2000 m2
Absolute seafront front villa (frontline) on virtually private beach - This lovely 4 bedroom family beach house with pool, has private steps down to a small beach which is shared only with one other villa. Located on the south west coast, in a conservation area it offers stunning sea views. Perfect for lovers of the sea and spectactular natural beauty!
Ref: 10663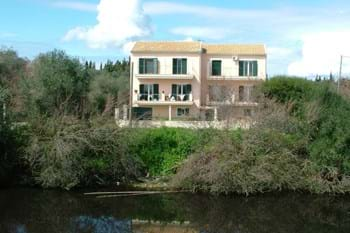 379,000 €
RIVERSIDE VILLA, MAISONETTES & STUDIOS, Lefkimmi
9 Beds
6 Baths
2 Receptions
330 m2
2500 m2
An interesting investment on the banks of the river, only 300m from the beach comprising a 3 bedroom house in private enclosed garden plus 2 new maisonettes each with 2 bedrooms, and 2 self contained studios on the ground floor.
Ref: 10674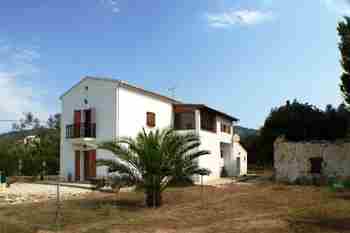 280,000 €
ISSOS HOUSE, Agios Georgios (s), Corfu
3 Beds
4 Baths
1 Reception
200 m2
4050 m2
An absolutely immaculately renovated 3 bedroom manor house, in a large garden, only a few minutes walk from the sea, not far from the popular villages of Agios Georgios and Argyrades.
Ref: 10840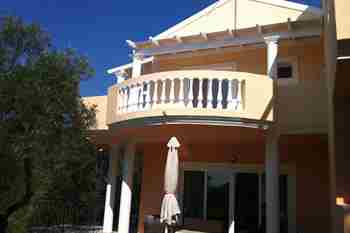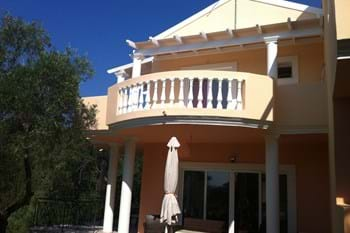 189,000 €
BAY VIEW MAISONETTES, Petriti, Corfu
2 Beds
2 Baths
2 Receptions
100 m2
400 m2
Three attractive maisonettes in a great location close to the sea, and with sea views. Each house has a spacious open plan living room, 2 bedrooms, a kitchen area and separate family room, bathroom and guest cloakroom.
Ref: 10994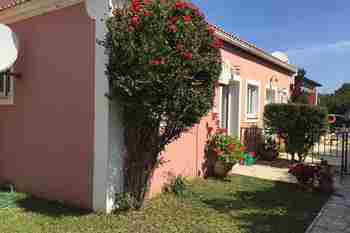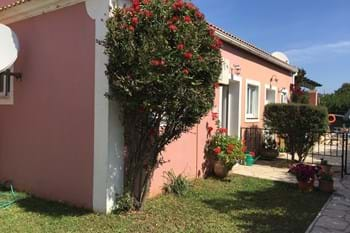 68,000 €
ST. GEORGES COTTAGE, St Georges (South), Corfu
1 Bedroom
1 Bathroom
42 m2
18 m2
A pretty one bedroom house, in a small development only 150m from the sandy beach of St. Georges South. The property is for sale fully furnished and equipped so it is an immediately ready to occupy holiday home, in perfect condition and a great location.
Ref: 10997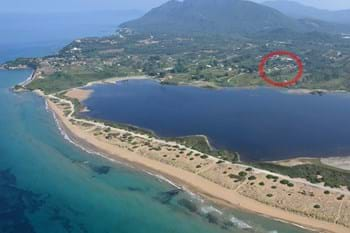 189,000 €
KORISSION VIEW VILLAS 2 and 3, Halikouna
6 Beds
6 Baths
2 Receptions
200 m2
4000 m2
This property consists of two separate concrete 2 floor structures, the basis of 2 x 100 m2 villas with individual pools which are on the shores of Lake Korission, and just a few minutes walk to the long sandy Halikouna Beach. This is a conservation area and building is strictly regulated, meaning that the peace and tranquillity of the area will always be preserved. The price quoted is for each villa.
Ref: 11137