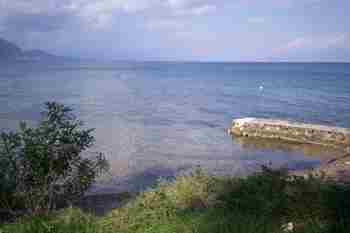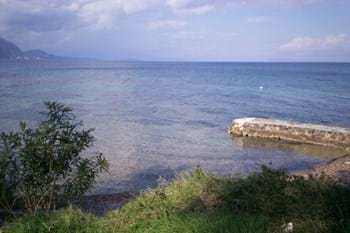 180,000 €
BOUKARI BAY VIEW LAND, Boukari
7000 m2
Large, pretty piece of land, about 400m from the beach, with beautiful views out to sea.
Ref: 10142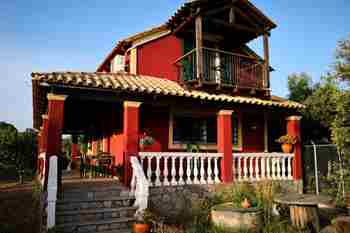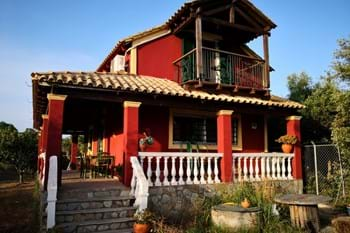 175,000 €
HALIKOUNA LAKE HOUSE, Halikounas
3 Beds
1 Bathroom
1 Reception
70 m2
900 m2
An unusual house set just inland from the conservation area of Lake Korission at Halikouna. The house is set in an enclosed and gated garden, in perfect solitude.
Ref: 14681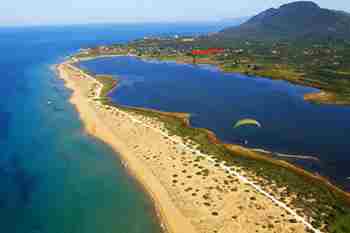 159,000 €
OAK TREE LAND, Halikouna
8912 m2
Large plot of land in the conservation area of Halikouna, close to Lake Korission, South West Corfu. The plot is situated a few minutes walk from the lake next to 4 km of unspoiled sandy beach and vast sand dunes
Ref: 10617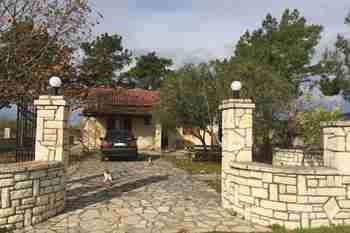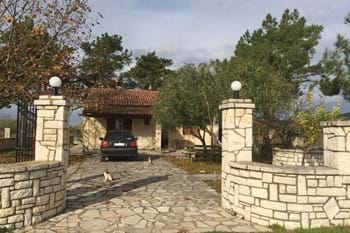 155,000 €
ISSOS BEACH HOUSE, Agios Georgios (S), Corfu
3 Beds
3 Baths
1 Reception
75 m2
700 m2
A simple house close to the long sandy beach of Issos on the south west coast, the house is currently divided into 2 apartments, but is configured so that the accommodation could easily be changed to that of a 3 bedroom house.
Ref: 11232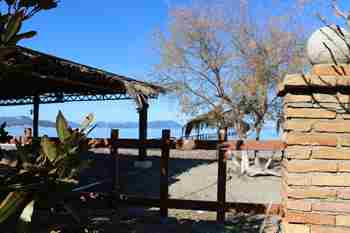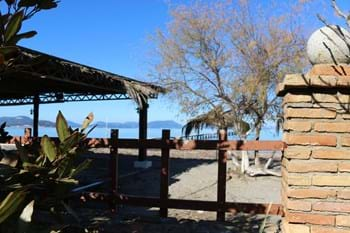 150,000 €
BEACH COTTAGE, Alykes, Lefkimmi
2 Beds
1 Bathroom
1 Reception
80 m2
300 m2
A 2 bedroom house on the beach near Lefkimmi, the property is in need of refurbishment but could be a lovely beachfront home. It does adjoin a taverna, so might not be the quietest place in the world!
Ref: 13657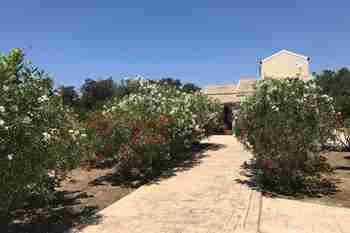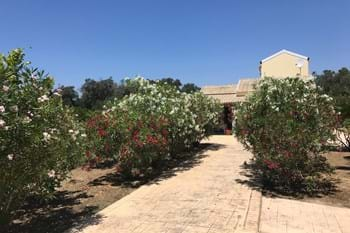 139,900 €
BOTTLEBRUSH HOUSE, Lefkimmi, Corfu
3 Beds
1 Bathroom
1 Reception
100 m2
880 m2
A modern 3 bedroom house on the outskirts of Lefkimmi, walking distance to shops and restaurants and a short drive to the beach. The house offers rural surroundings close to a traditional small Corfu Town.
Ref: 11471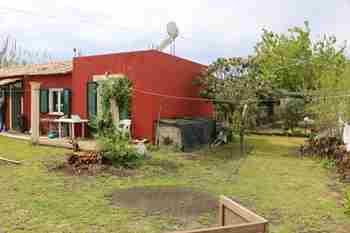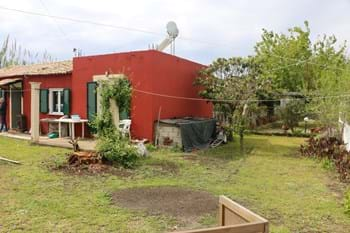 130,000 €
SHORE HOUSE, St Georges South
3 Beds
1 Bathroom
1 Reception
80 m2
300 m2
A 'big little' house near the sea in St. Georges South, this house has 3/4 bedrooms packed into a relatively small space. Recently renovated, and located in a quiet residential area, the house would make a great holiday or permanent home.
Ref: 12570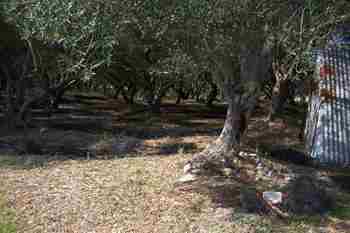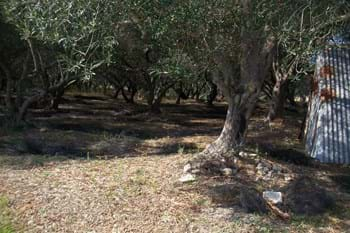 120,000 €
OLIVE GROVE LAND, Halikouna
5500 m2
Pretty, convenient land just a few minutes from the sea. This is reasonably priced building land, set in olive groves about 400m from the long sandy beach at Halikouna.
Ref: 10228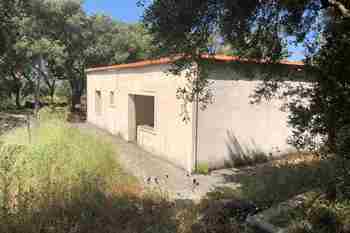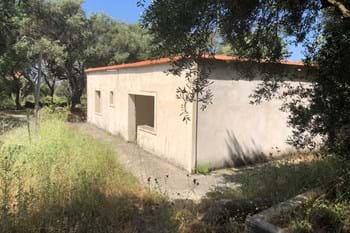 110,000 €
PRASOUDI BEACH HOUSE, Prasoudi
3 Beds
2 Baths
1 Reception
112 m2
700 m2
Only 300m from the fabulous beach at Prasoudi, this half finished house has the scope for a lovely 3 bedroom, bungalow, villa.
Ref: 10528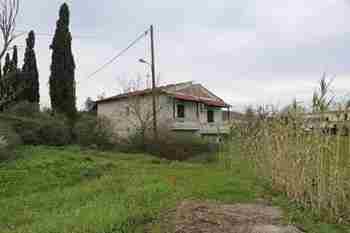 99,500 €
MILOS HOUSE, Messonghi, Corfu
2 Beds
1 Bathroom
1 Reception
80 m2
720 m2
A solid 3 bedroom house in a large garden, close to both east and west coast, the property would benefit from some cosmetic updating, but otherwise is a 'move in and live' home.
Ref: 12614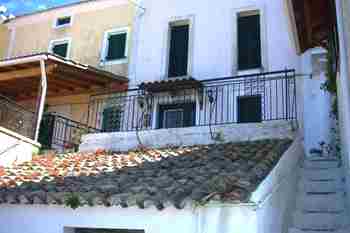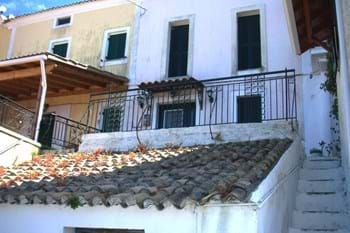 95,000 €
SEAVIEW VILLAGE HOUSE, Ag. Dimitris
2 Beds
1 Bathroom
1 Reception
90 m2
30 m2
This village house has been attractively modernised, and is now a totally 'ready to live' property, in a small village, high on the south east coast, with fantastic views. The ground floor has an open plan kitchen/living room, with an open staircase leading up to the first floor, with 2 bedrooms and bathroom - both bedrooms have french doors 'juliet style' to take advantage of the views. The house is approached by steps up to a courtyard, perfect for outside dining. Parking is available approximately 60m away, at the entrance to the village.
Ref: 10016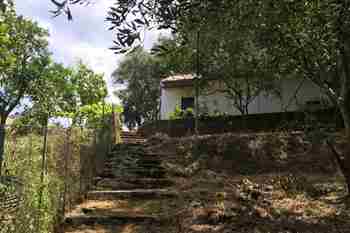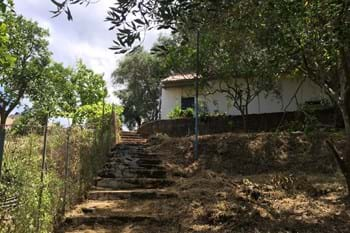 90,000 €
IONIAN VIEW, Messonghi, Corfu
2 Beds
2 Baths
60 m2
450 m2
A house in need of complete renovation, only 100m from the beach, and with a partial sea view, the house could be a lovely small holiday home.
Ref: 11429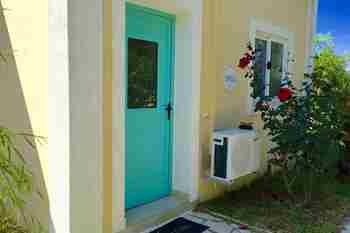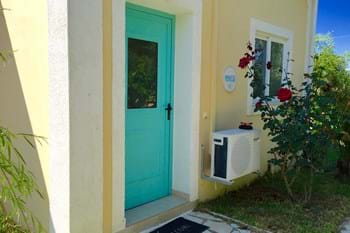 80,000 €
SANDY BEACH COTTAGE 2, Agios Georgios (S)
1 Bedroom
1 Bathroom
1 Reception
44 m2
35 m2
Only 300m from the sandy beach, shops and restaurants of a west coast seaside village, this pretty new property is a mini-villa, set in peaceful flowered surroundings. A perfect, low maintenance holiday home, or a letting investment, or both.
Ref: 11257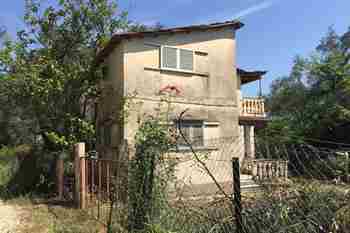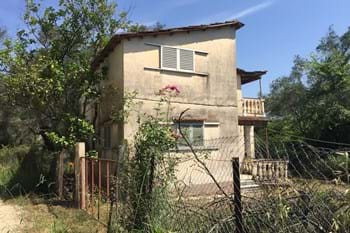 79,000 €
ST. PETER'S HOUSE, near Lefkimmi, Corfu
3 Beds
2 Baths
1 Reception
80 m2
400 m2
A 2 storey house, in need of modernisation, approximately 300m from the beach in the area of St. Peter, with very easy access to supermarkets, shops and restaurants in Lefkimmi and Kavos.
Ref: 11457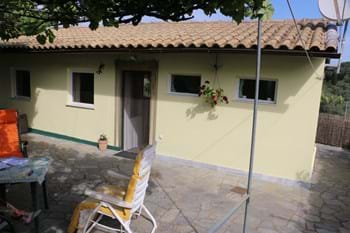 69,995 €
LEMON TREES, Kouspades near Boukari, Corfu
1 Bedroom
1 Bathroom
1 Reception
35 m2
110 m2
A charming studio cottage only 5 minutes drive from the popular seaside village of Boukari. The house is in a traditional village, detached and has its own fenced and gated, paved garden.
Ref: 12541