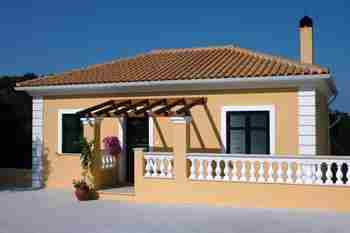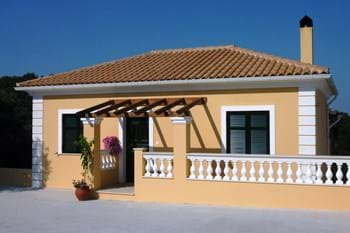 245,000 €
PARAMOUR VILLAS, Arillas, Corfu
3 Beds
2 Baths
1 Reception
127 m2
A new development of 5 high quality villas with stunning views down to the west coast. The houses occupy an enviable position in the hills, yet are only a few minutes drive down to the beach, shops and tavernas of Arillas, offering a great opportunity either for full time residence, holiday home, or letting investment. Try an offer!
Ref: 10112
55,000 €
VILLAGE LAND, Gardelades
1370 m2
Building land on the outer edge of a pretty hill-village in west Corfu.
Ref: 10207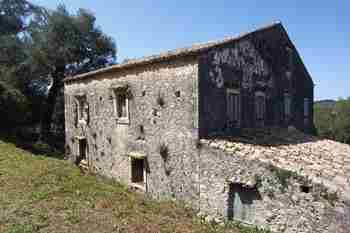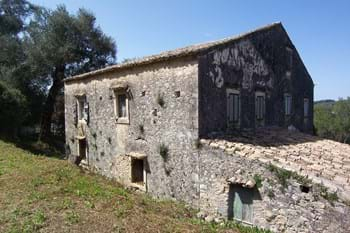 180,000 €
THE MANOR HOUSE, Arkadades
570 m2 2000 m2
Huge old stone house with citrus trees and distant sea views to the north. Now available with additional land and making this property even more attractive as a commercial enterprise.
Ref: 10113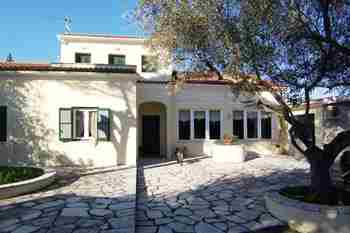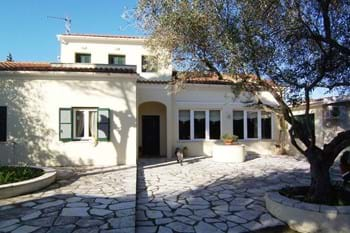 550,000 €
VILLA NICOLE, Fontana, Corfu
4 Beds
3 Baths
2 Receptions
240 m2
7000 m2
A much loved family home in large, well-tended grounds. An interesting house with some unexpected designer touches designed for convenience and comfort.
Ref: 10200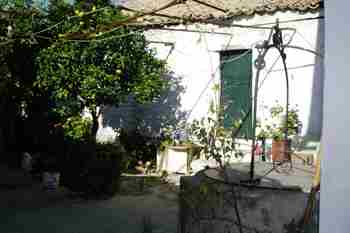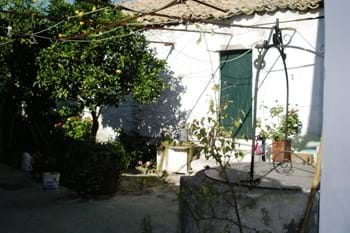 80,000 €
KRINI COURTYARD HOUSE, Krini, Corfu
3 Beds
1 Bathroom
2 Receptions
400 m2
500 m2
Walk through the archway in the wall just off the square and you are in a private oasis in the midst of this outrageously pretty hill village. The property covers three sides of a courtyard and the fourth is a blank wall, ensuring privacy on all sides.
Ref: 10421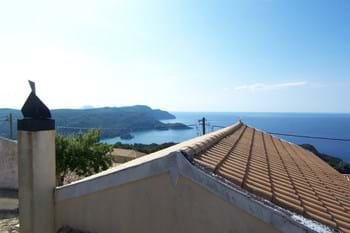 79,950 €
NO.188, Lakones, Corfu
3 Beds
1 Bathroom
1 Reception
150 m2
Traditional three-storey house situated in the picturesque village of Lakones, with character in abundance and fantastic sea views from the top floor. The owners will consider offers in the region of the asking price.
Ref: 10428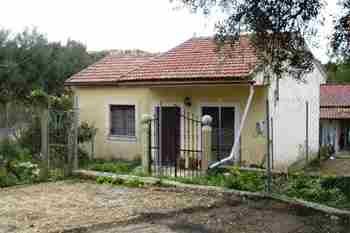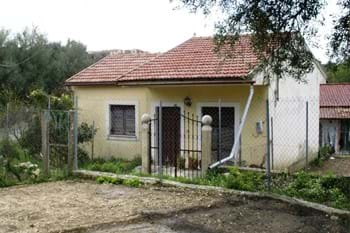 48,000 €
GRANDPA'S HOUSE, Makrades
1 Bedroom
1 Bathroom
1 Reception
53 m2
195 m2
Sweet detached bungalow with garden just a few steps from a narrow surfaced village road.
Ref: 10459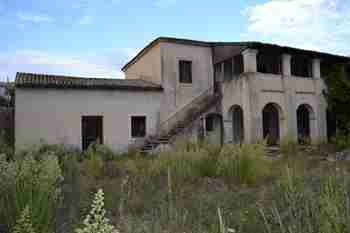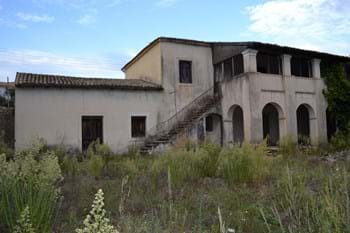 420,000 €
MAKRIS MANSION, Makrades, Corfu
12 Beds
12 Baths
12 Receptions
300 m2
Imposing, historical manor house in northwestern hill village. Bursting with potential for renovation to boutique hotel (conversion partly completed). Off road parking, large walled garden and well.
Ref: 10453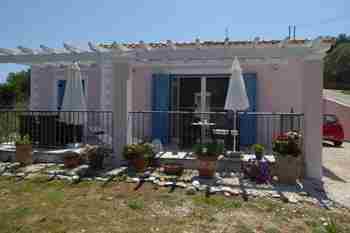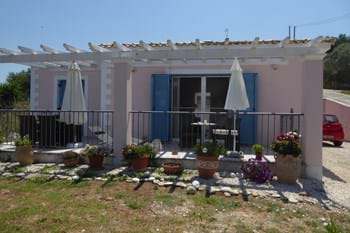 150,000 €
THE NEW HOUSE, Kavadades, Corfu
2 Beds
2 Baths
1 Reception
82 m2
1000 m2
A brand new, hardly used house on the outskirts of this year round village in the north west of Corfu. With a lovely view overlooking the village, the house is just a short drive from the sandy beach at Arillas.
Ref: 10571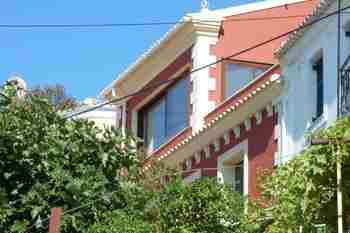 360,000 €
GOLDEN VIEW, Lakones, Corfu
3 Beds
4 Baths
1 Reception
240 m2
A large village house over three floors which has been completely renovated to take advantage of the breathtaking views.
Ref: 10592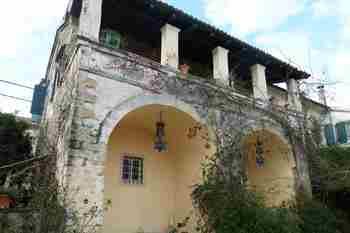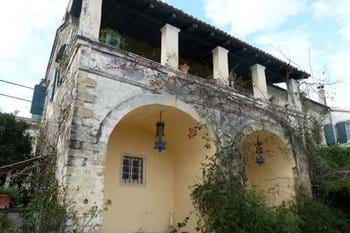 2,100,000 €
KALIGAS MANOR HOUSE, Kavalouri, Corfu
3 Beds
3 Baths
2 Receptions
279 m2
11270 m2
This is a rare opportunity indeed - a fully restored 16th Century Manor House in a peaceful village in the north of the island, in a large plot of land, with views across the olive groves and over to the north coast. The property has scope for additional development as a unique boutique hotel.
Ref: 10664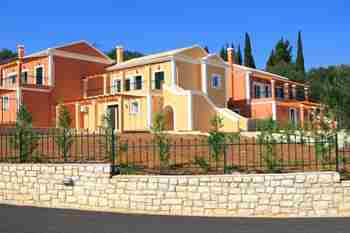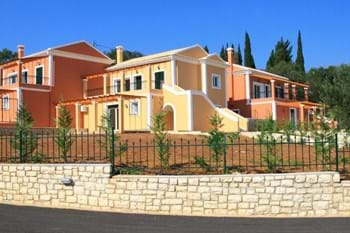 290,000 €
THREE VILLAS ESTATE, Doukades
3 Beds
3 Baths
1 Reception
160 m2
1000 m2
Three top-quality houses, grouped attractively together on a raised, beautifully landscaped plot of land near the popular village of Doukades.
Ref: 10184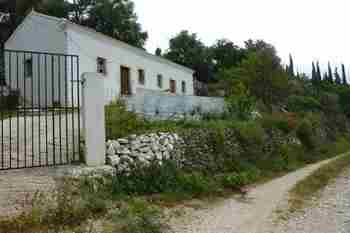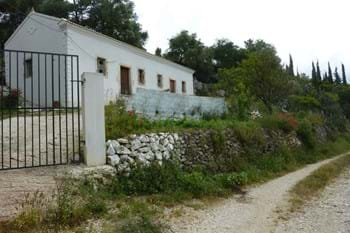 110,000 €
THE LONG HOUSE, Vistonas, Corfu
2 Beds
2 Baths
1 Reception
92 m2
2700 m2
Just a short walk from the village of Vistonas, this house has had all the major structural work completed and is waiting for a new owner to finish it off.
Ref: 10701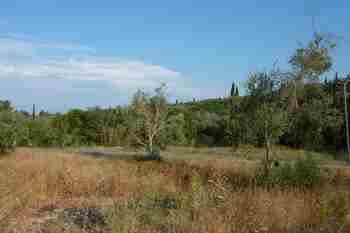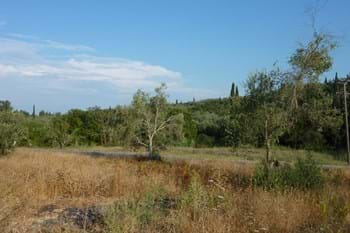 140,000 €
FARMER'S LAND, Doukades
7200 m2
Attractive, level plot of land in a popular location on the road to the village of Doukades with its year-round tavernas in the square.
Ref: 10718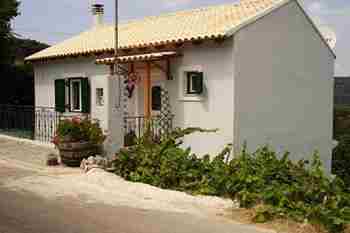 90,000 €
PLUM HOUSE, Vatonies
2 Beds
3 Baths
1 Reception
140 m2
40 m2
A lovely renovation of an old house, this is an attractive and comfortable year round home.
Ref: 10719