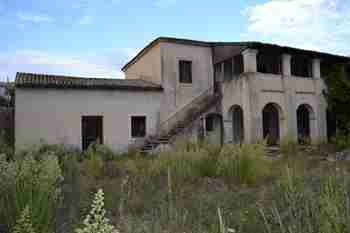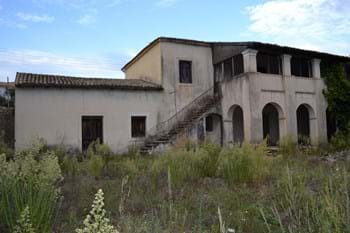 420,000 €
MAKRIS MANSION, Makrades, Corfu
12 Beds
12 Baths
12 Receptions
300 m2
Imposing, historical manor house in northwestern hill village. Bursting with potential for renovation to boutique hotel (conversion partly completed). Off road parking, large walled garden and well.
Ref: 10453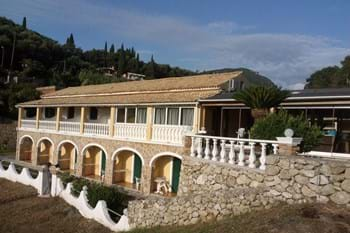 750,000 €
VALLEY HOTEL, Paleokastritsa, Corfu
10 Beds
10 Baths
200 m2
4500 m2
With ten bedrooms, a large snack bar and dining area, and a huge swimming pool and sun terrace, this small family run hotel is in the centre of Paleocastritsa and very close to the sea.
Ref: 13647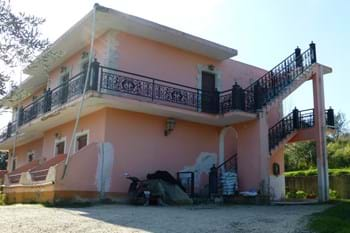 300,000 €
AFIONAS APARTMENT & STUDIOS, Afionas
8 Beds
7 Baths
1 Reception
400 m2
Within walking distance of the village of Afionas, this block of 5 studios, and 4 bedroom first floor apartment represents a good opportunity for a living/investment situation. The price has recently been slightly increased to take into account repairs and improvements carried out by the vendor.
Ref: 10009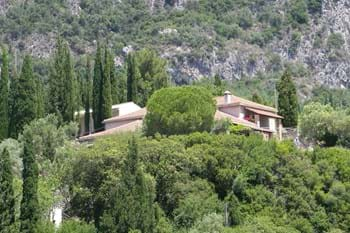 1,300,000 €
PALEOKASTRITSA ESTATE, Paleokastritsa
7 Beds
6 Baths
4 Receptions
200 m2
6400 m2
Unique estate for sale in the centre of this well-known beauty spot. Perched on a headland there is a new and breathtaking view from every angle.
Ref: 10493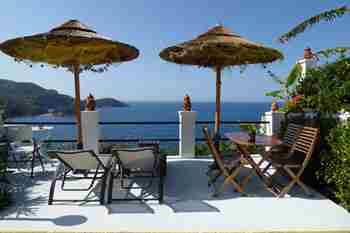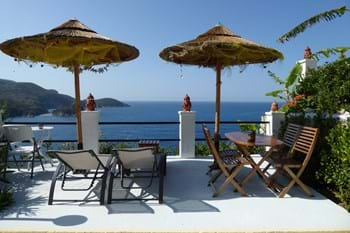 720,000 €
BOUGANVILLE APARTMENTS, Paleokastritsa, Corfu
6 Beds
5 Baths
100 m2
2000 m2
These apartments are in the most superb position on a plateau above the road into Paleokastritsa and so command a breathtaking panoramic view towards the sea and mountains.
Ref: 11167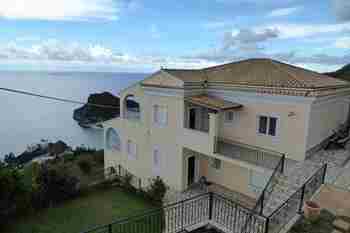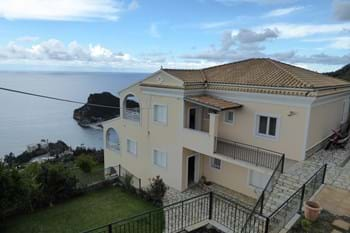 700,000 €
BIRD'S EYE VIEW, Lakones, Corfu
6 Beds
4 Baths
2 Receptions
280 m2
2000 m2
The view from this house truly takes your breath away! A large house, with views from every level, presently divided into two separate apartments.
Ref: 11221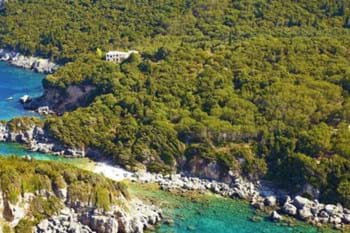 2,500,000 €
BAYSIDE VILLA, Liapades, Corfu
6 Beds
4 Baths
4 Receptions
300 m2
6416 m2
This is a totally unique property - right on the sea, with private jetty, this 6 bedroom villa in need of refurbishment but could be a stunning property in an unrivalled location. The Paleocastritsa area is one of Corfu's best known locations with its picturesque scenery and clear waters, and the waterfront position of the villa makes it particularly desirable.
Ref: 11388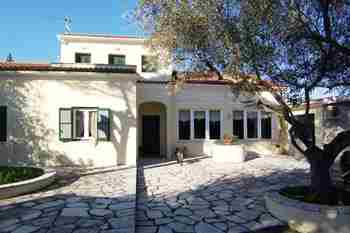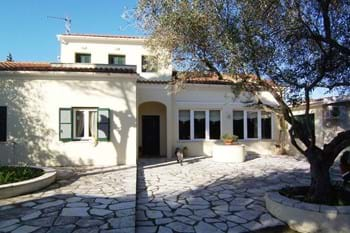 550,000 €
VILLA NICOLE, Fontana, Corfu
4 Beds
3 Baths
2 Receptions
240 m2
7000 m2
A much loved family home in large, well-tended grounds. An interesting house with some unexpected designer touches designed for convenience and comfort.
Ref: 10200
120,000 €
SUMMER HOUSE AND SPITAKI, Makrades, Corfu
4 Beds
2 Baths
2 Receptions
268 m2
460 m2
Summer House and Spitaki is a delightful renovated village property comprising a one bedroom cottage with a large garden, and a larger house with a courtyard. Either one of these could be used as a rental with the other for the owners use.
Ref: 11212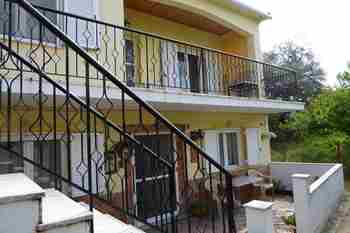 85,000 €
LEMON HOUSE, Drosato, near Agros
4 Beds
2 Baths
2 Receptions
155 m2
300 m2
In a quiet village in the north of Corfu, this is a typical village house which has been renovated to provide a comfortable year-round home with room for visitors too!
Ref: 11272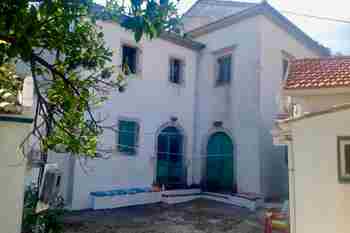 295,000 €
HIDDEN ESTATE, Liapades, Corfu
4 Beds
3 Baths
2 Receptions
400 m2
500 m2
In the heart of this lively village, this gem of a property is hidden behind a pair of wooden gates. With one house completed, there is still plenty of scope for a new owner to undertake the rest of the project to his own design while living on site.
Ref: 11466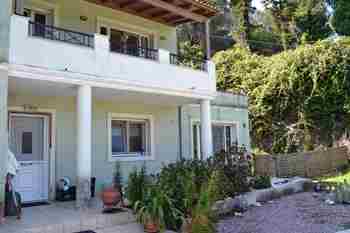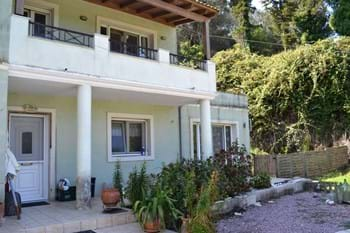 260,000 €
PEROULADES HOUSE, Peroulades
4 Beds
3 Baths
1 Reception
140 m2
2146 m2
A spacious four bedroom house with a large garden and walking distance to the beach.
Ref: 17767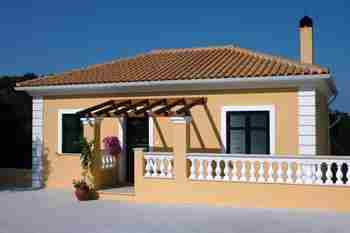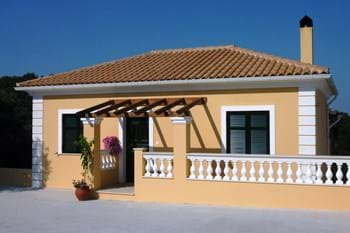 245,000 €
PARAMOUR VILLAS, Arillas, Corfu
3 Beds
2 Baths
1 Reception
127 m2
A new development of 5 high quality villas with stunning views down to the west coast. The houses occupy an enviable position in the hills, yet are only a few minutes drive down to the beach, shops and tavernas of Arillas, offering a great opportunity either for full time residence, holiday home, or letting investment. Try an offer!
Ref: 10112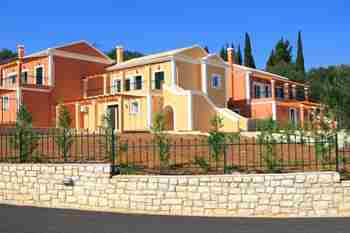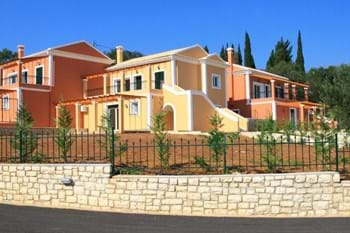 290,000 €
THREE VILLAS ESTATE, Doukades
3 Beds
3 Baths
1 Reception
160 m2
1000 m2
Three top-quality houses, grouped attractively together on a raised, beautifully landscaped plot of land near the popular village of Doukades.
Ref: 10184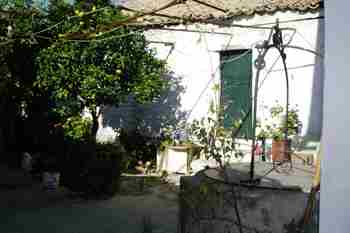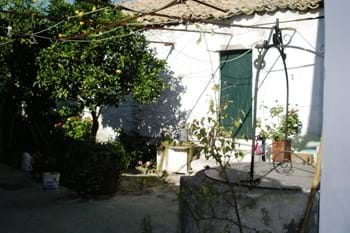 80,000 €
KRINI COURTYARD HOUSE, Krini, Corfu
3 Beds
1 Bathroom
2 Receptions
400 m2
500 m2
Walk through the archway in the wall just off the square and you are in a private oasis in the midst of this outrageously pretty hill village. The property covers three sides of a courtyard and the fourth is a blank wall, ensuring privacy on all sides.
Ref: 10421