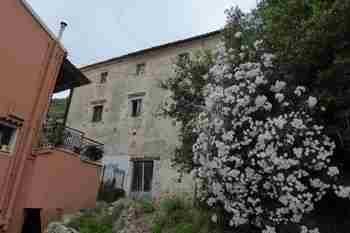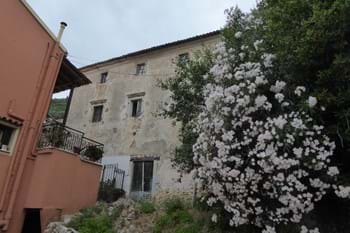 150,000 €
DAMSON HOUSE, Lakones, Corfu
110 m2 1000 m2
This imposing village house was once the home of the village notary public and offers many traditional features - including the date carved in stone on the side of the building. It has a garden and a sea view.
Ref: 12610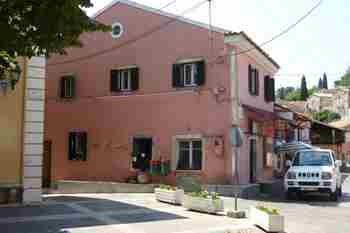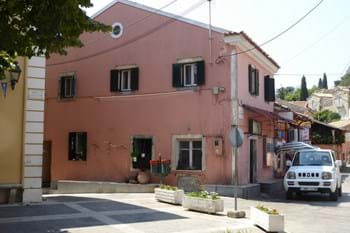 145,000 €
THE HOUSE AT THE SQUARE, Doukades
3 Beds
1 Bathroom
1 Reception
130 m2
Once the butcher's shop in the main square of the village, this house occupies a corner plot and could be used as commercial premises with living accommodation or converted to a two storey house. Perfect for watching the world go by!
Ref: 11346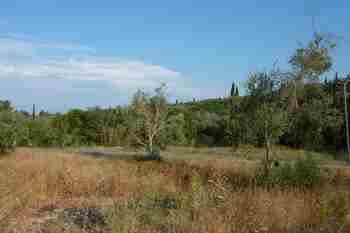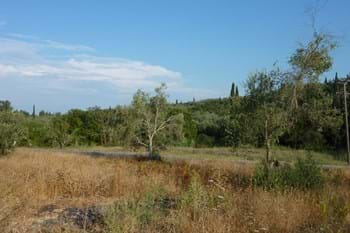 140,000 €
FARMER'S LAND, Doukades
7200 m2
Attractive, level plot of land in a popular location on the road to the village of Doukades with its year-round tavernas in the square.
Ref: 10718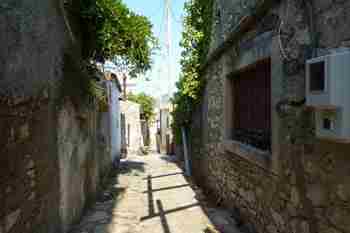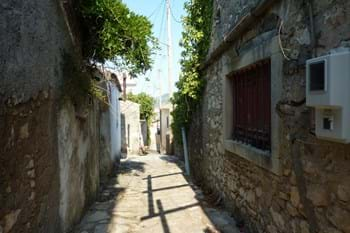 120,000 €
THE LIAPADES OLIVE PRESS, Liapades
170 m2
Huge old stone olive press for conversion in the village of Liapades, with long distance views over the valley.
Ref: 10727
120,000 €
SUMMER HOUSE AND SPITAKI, Makrades, Corfu
4 Beds
2 Baths
2 Receptions
268 m2
460 m2
Summer House and Spitaki is a delightful renovated village property comprising a one bedroom cottage with a large garden, and a larger house with a courtyard. Either one of these could be used as a rental with the other for the owners use.
Ref: 11212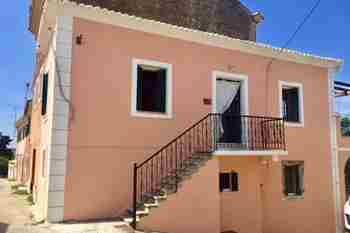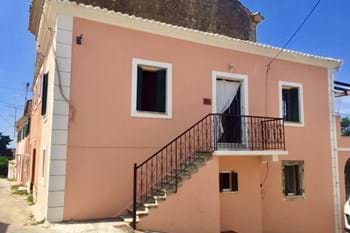 120,000 €
JANE'S CORNER, Rachtades, Corfu
2 Beds
1 Bathroom
1 Reception
83 m2
277 m2
This pretty house has been tastefully renovated by its present owner to a high standard. In a quiet, traditional village, the beach at Arillas is a short drive away.
Ref: 11467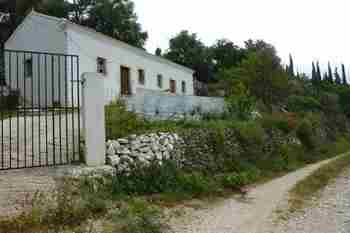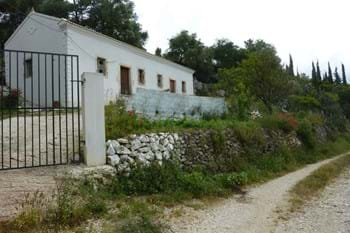 110,000 €
THE LONG HOUSE, Vistonas, Corfu
2 Beds
2 Baths
1 Reception
92 m2
2700 m2
Just a short walk from the village of Vistonas, this house has had all the major structural work completed and is waiting for a new owner to finish it off.
Ref: 10701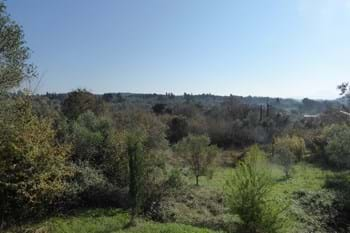 100,000 €
BLACKBERRY LAND, Gardelades
7000 m2
This large plot of land is on the outskirts of the village of Gardelades with pleasant open south facing views.
Ref: 11224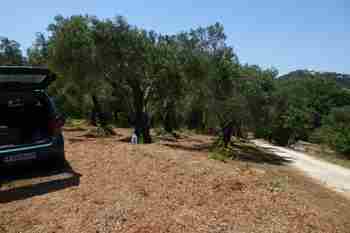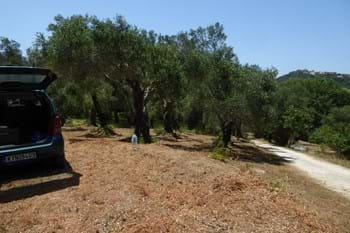 100,000 €
MEROVIGLI LAND, Gardelades
4100 m2
Close to the villages of Gardelades and Liapades, this plot of land boasts a selection of established and newly planted olive trees.
Ref: 12590
100,000 €
ELF HOUSE, Lakones
1 Bedroom
1 Bathroom
1 Reception
45 m2
A quirky renovation of an old stone house, this has lots of traditional features combined with modern facilities for a comfortable home.
Ref: 15702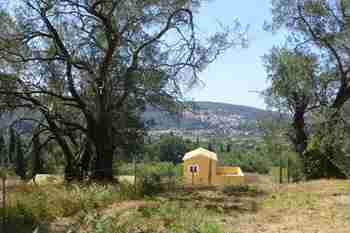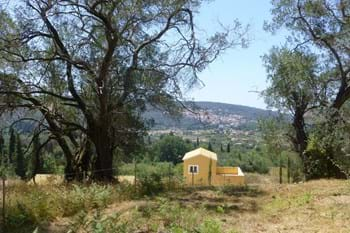 99,000 €
LIAPADES VIEW, Gardelades
8020 m2
A lovely plot on the outskirts of Gardelades, in a peaceful and quiet location, yet just a short drive to the beach at Liapades.
Ref: 11077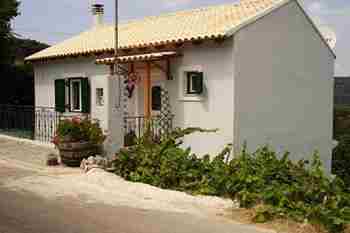 90,000 €
PLUM HOUSE, Vatonies
2 Beds
3 Baths
1 Reception
140 m2
40 m2
A lovely renovation of an old house, this is an attractive and comfortable year round home.
Ref: 10719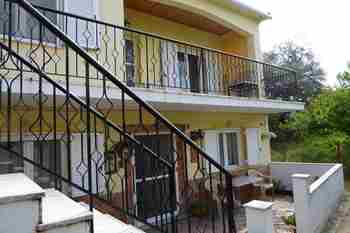 85,000 €
LEMON HOUSE, Drosato, near Agros
4 Beds
2 Baths
2 Receptions
155 m2
300 m2
In a quiet village in the north of Corfu, this is a typical village house which has been renovated to provide a comfortable year-round home with room for visitors too!
Ref: 11272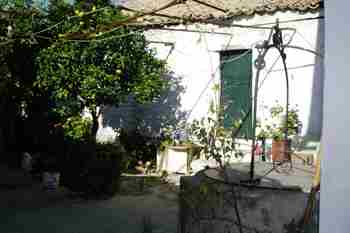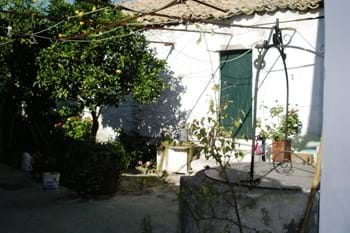 80,000 €
KRINI COURTYARD HOUSE, Krini, Corfu
3 Beds
1 Bathroom
2 Receptions
400 m2
500 m2
Walk through the archway in the wall just off the square and you are in a private oasis in the midst of this outrageously pretty hill village. The property covers three sides of a courtyard and the fourth is a blank wall, ensuring privacy on all sides.
Ref: 10421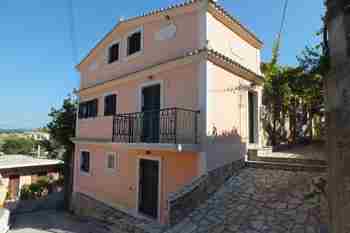 80,000 €
AVLIOTES HOUSE, Avliotes
3 Beds
2 Baths
1 Reception
120 m2
An economically priced newly renovated 3 bedroom village house, the property is in the pretty north west village of Avliotes, only 10 minutes drive from the popular resort of Sidari.
Ref: 11161