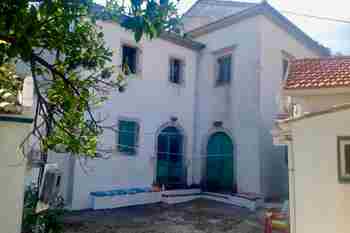 295,000 €
HIDDEN ESTATE, Liapades, Corfu
4 Beds
3 Baths
2 Receptions
400 m2
500 m2
In the heart of this lively village, this gem of a property is hidden behind a pair of wooden gates. With one house completed, there is still plenty of scope for a new owner to undertake the rest of the project to his own design while living on site.
Ref: 11466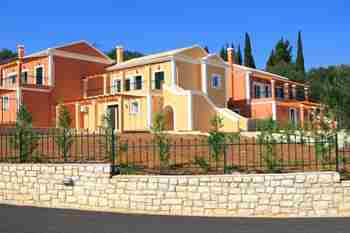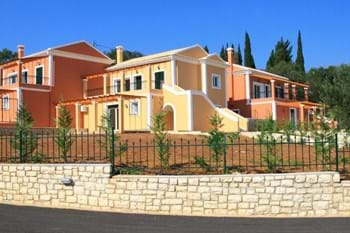 290,000 €
THREE VILLAS ESTATE, Doukades
3 Beds
3 Baths
1 Reception
160 m2
1000 m2
Three top-quality houses, grouped attractively together on a raised, beautifully landscaped plot of land near the popular village of Doukades.
Ref: 10184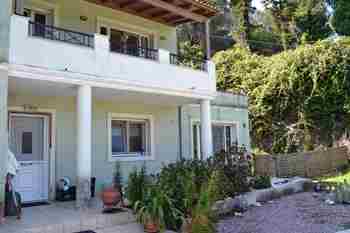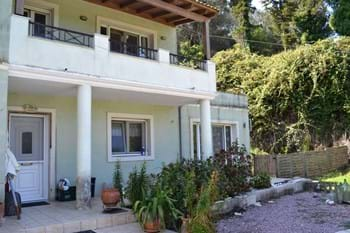 260,000 €
PEROULADES HOUSE, Peroulades
4 Beds
3 Baths
1 Reception
140 m2
2146 m2
A spacious four bedroom house with a large garden and walking distance to the beach.
Ref: 17767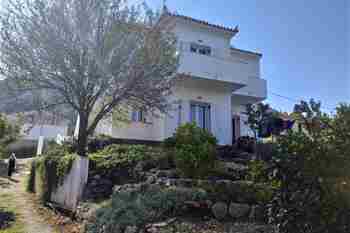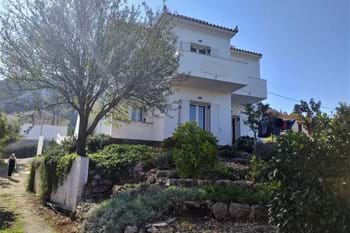 250,000 €
RIVENDELL, Pagi, Agios Georgios
3 Beds
2 Baths
1 Reception
160 m2
A beautifully presented house right in the middle of the village of Pagi, not far from Agios Georgios beach, Rivendell has lovely views across the mountains.
Ref: 13629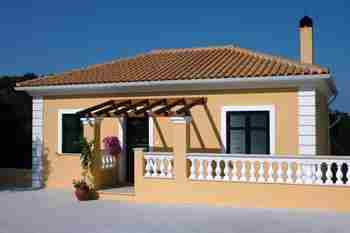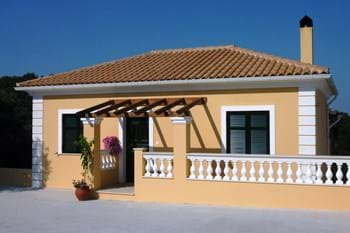 245,000 €
PARAMOUR VILLAS, Arillas, Corfu
3 Beds
2 Baths
1 Reception
127 m2
A new development of 5 high quality villas with stunning views down to the west coast. The houses occupy an enviable position in the hills, yet are only a few minutes drive down to the beach, shops and tavernas of Arillas, offering a great opportunity either for full time residence, holiday home, or letting investment. Try an offer!
Ref: 10112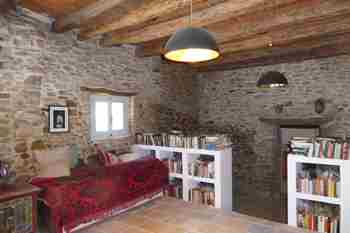 240,000 €
THE BOOK HOUSE, Peroulades
2 Beds
1 Bathroom
2 Receptions
172 m2
1384 m2
Like stepping back in time, this house has been very carefully restored to make a unique home. Beautifully renovated there are new delights in every room.
Ref: 12593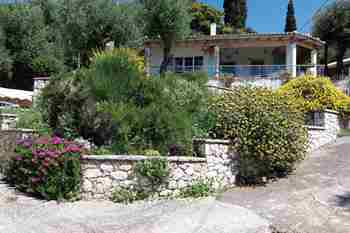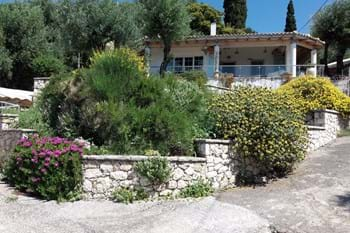 240,000 €
APOLLO'S HOUSE, Paleokastritsa
1 Bedroom
1 Bathroom
1 Reception
71 m2
547 m2
Totally unique, and with a superb view, this little house is one of a kind!
Ref: 17784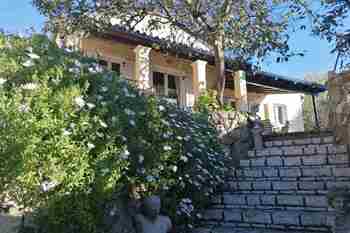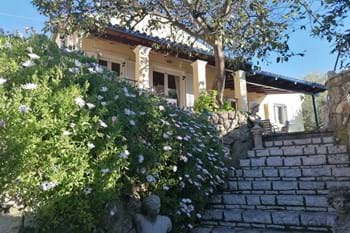 210,000 €
LITTLE WELL HOUSE, Doukades
2 Beds
2 Baths
1 Reception
100 m2
484 m2
Just off the main square in the popular village of Doukades, this very attractive two bedroom house has been tastefully renovated by its present owners. The garden is very pretty, and there is a plunge pool.
Ref: 11400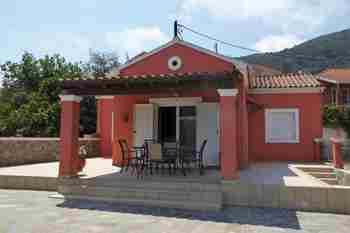 198,000 €
SUNRISE COTTAGE, Doukades, Corfu
2 Beds
1 Bathroom
1 Reception
80 m2
20 m2
Sunrise Cottage has an enviable edge of village location making it possible to walk to the bustling square with its tavernas and shop as well as an open view to the east over fields towards the mountains.
Ref: 11453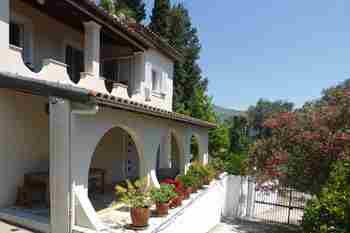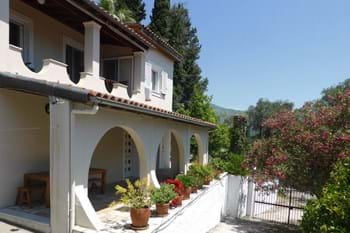 185,000 €
PIZZA OVEN HOUSE, Gardelades
3 Beds
2 Baths
139 m2
704 m2
This immaculate house on the edge of the pretty village of Gardelades has lovely open country views. It is only a short stroll into the village square and not far from the west coast beaches.
Ref: 11382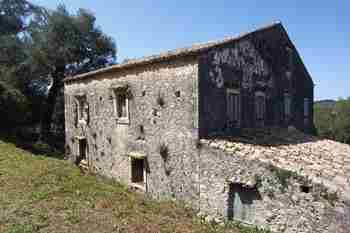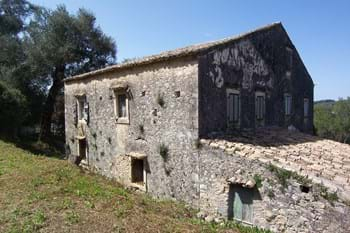 180,000 €
THE MANOR HOUSE, Arkadades
570 m2 2000 m2
Huge old stone house with citrus trees and distant sea views to the north. Now available with additional land and making this property even more attractive as a commercial enterprise.
Ref: 10113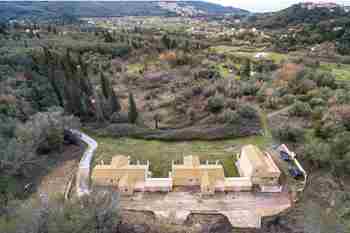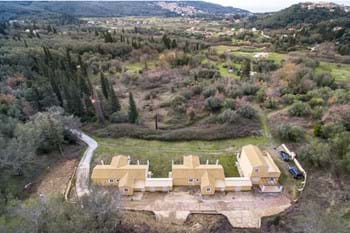 175,000 €
VALLEY VIEW, Gardelades
2 Beds
2 Baths
1 Reception
80 m2
26500 m2
A Villa development in peaceful country location near the village of Gardelades only a five minute drive from the beach at Liapades. The plans allow for a total of 12 villas, on the hillside, with three already completed.
Ref: 10206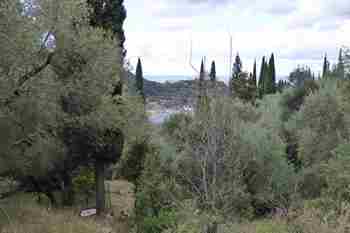 170,000 €
LOULI'S LAND, Paleokastritsa, Lakones
5600 m2
A beautiful plot of land on the outskirts of Paleokastritsa, reached from the Lakones road with potential to build a villa of approximately 200 m2.
Ref: 11214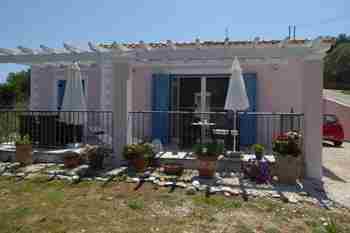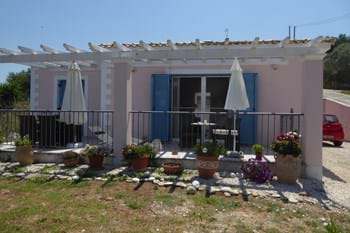 150,000 €
THE NEW HOUSE, Kavadades, Corfu
2 Beds
2 Baths
1 Reception
82 m2
1000 m2
A brand new, hardly used house on the outskirts of this year round village in the north west of Corfu. With a lovely view overlooking the village, the house is just a short drive from the sandy beach at Arillas.
Ref: 10571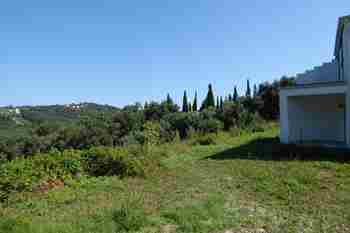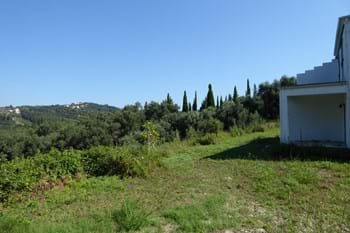 150,000 €
AGIOS GEORGIOS HOUSE, Agios Georgios (NW), Corfu
200 m2 4000 m2
Waiting for a new owner to complete the work, this huge building has scope for a variety of uses.
Ref: 11191