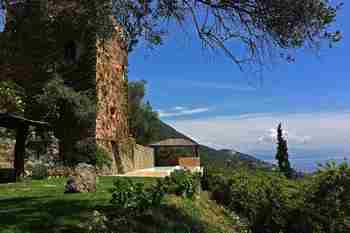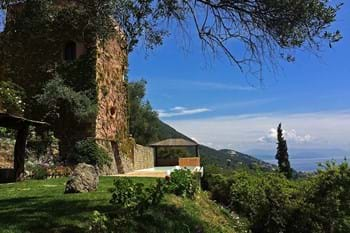 950,000 €
VILLA MANAVRA, Agios Markos, Corfu
3 Beds
3 Baths
200 m2
4000 m2
Manavra is one of several villas belonging to, and built by, one of Corfu's best known architects. It is instantly recognizable by its bespoke design which sets it apart from most other properties on the island.
Ref: 11475
900,000 €
VILLA EROS, Kassiopi, Corfu
4 Beds
4 Baths
1 Reception
240 m2
5500 m2
A spacious family villa set in large grounds on the hillside above Kassiopi.
Ref: 10714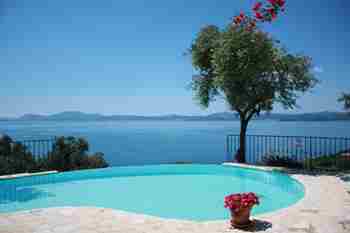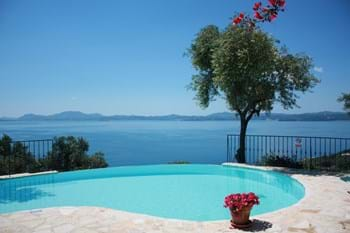 895,000 €
VILLA FRANGIPANI, Nisaki, Corfu
3 Beds
3 Baths
155 m2
2200 m2
A stunning villa in the hillsides above Nisaki, Villa Frangipani has been designed with comfort and seclusion in mind.
Ref: 11531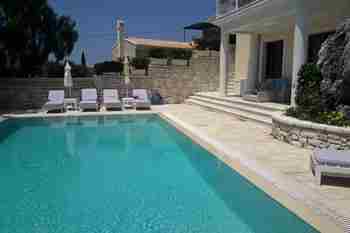 880,000 €
ANATOLIKO VILLA, Kassiopi, Corfu
4 Beds
3 Baths
1 Reception
280 m2
One remaining of these fabulous villas which represent the very best of all worlds - luxury property with swimming pools, but within easy walking distance of all the facilities of Kassiopi, and the sea.
Ref: 10352
880,000 €
BONITA, Dassia
725 m2
Large commercial premises, divided into already tenanted shops (taverna and snack bar), office space and apartments - one of which is vacant, in a popular main road position within walking distance of the sea.
Ref: 10759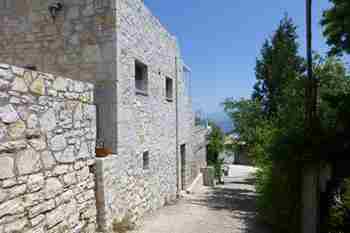 850,000 €
CLIO AND ERATO, Vigla, Corfu
5 Beds
5 Baths
2 Receptions
330 m2
900 m2
Two exceptional stone villas for sale as a pair with truly breathtaking views in the north east of Corfu. Each villa has its own private swimming pool and outside living area, completely separate from its neighbour. An adjoining plot of land is also available for sale.
Ref: 10299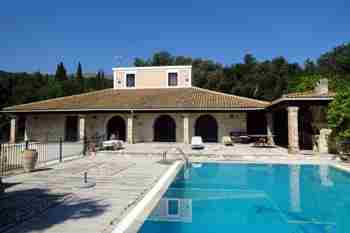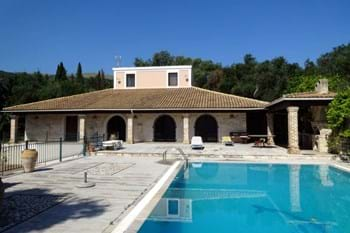 850,000 €
AVLAKI HIDEAWAY, Avlaki
4 Beds
5 Baths
2 Receptions
200 m2
2170 m2
A spacious four bedroom villa with private pool just a short walk from the lovely Avlaki beach.
Ref: 13669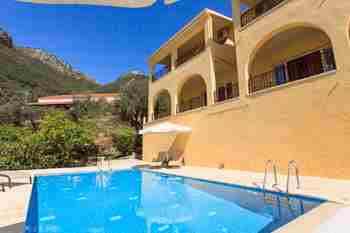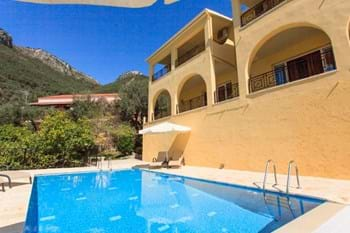 800,000 €
VILLA CHRISTINA, Katavolos, Corfu
4 Beds
4 Baths
245 m2
800 m2
A spacious 4 bedroom property with private pool and lovely sea views.
Ref: 12623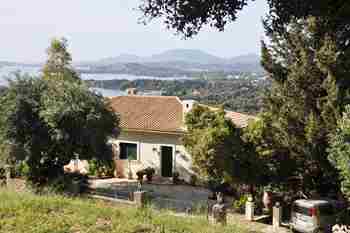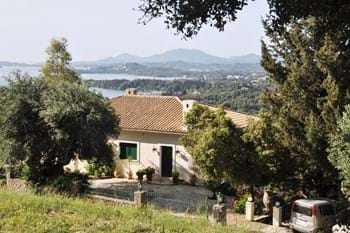 795,000 €
VILLA PAULINA, Agios Markos, Corfu
3 Beds
2 Baths
2 Receptions
260 m2
2000 m2
This large, beautiful villa is in a lovely quiet area above Agios Markos. With superb unobstructed views the villa is set in a mature landscaped garden.
Ref: 10950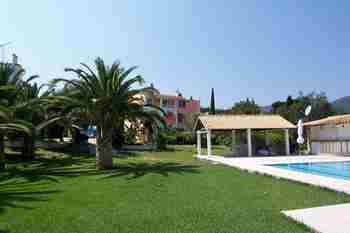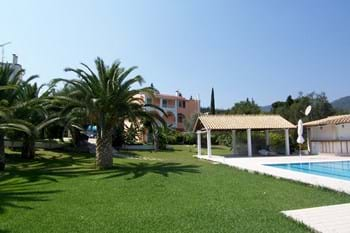 750,000 €
ANGELA APARTMENTS, Kato Korakiana
22 Beds
11 Baths
2 Receptions
1025 m2
3935 m2
Immaculate apartment complex with huge swimming pool in well-maintained grounds in a quiet residential area near Dassia. Sea views from most rooms.
Ref: 10377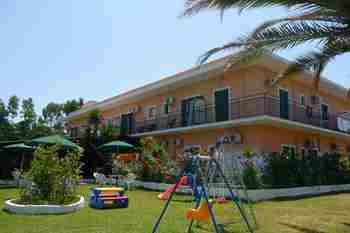 750,000 €
CENTRAL HOTEL
16 Beds
16 Baths
620 m2
4000 m2
This older style hotel is right in the centre of Dassia, within an easy walk of the beach and facilities but well back from the sounds and interference of the main road.
Ref: 11182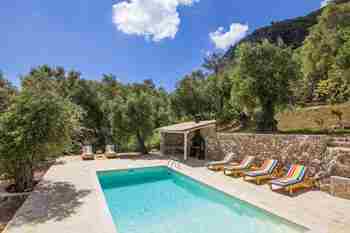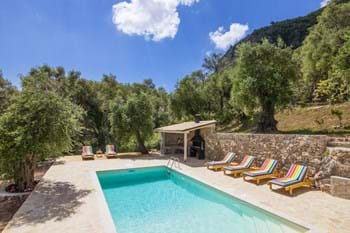 740,000 €
THE CURATOR'S HOUSE, Agios Markos, Corfu
3 Beds
3 Baths
2 Receptions
125 m2
1300 m2
The Curator's House is located just outside the old Venetian village of Agios Markos, on a plot of 1.300 sqm, landscaped with trees, shrubs, pathways, covered spaces, outdoor sitting and dining area, barbeque and pool.
Ref: 12591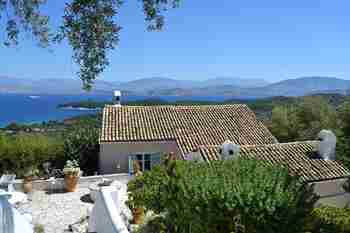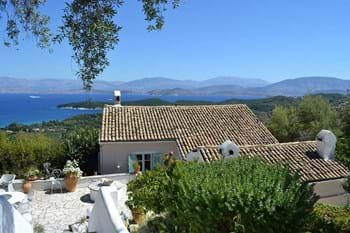 620,000 €
VILLA HELIDONI, Kassiopi
3 Beds
2 Baths
1 Reception
187 m2
2763 m2
Truly unique, this gorgeous welcoming home encapsulates the atmosphere and charm of an old Corfiot property.
Ref: 17749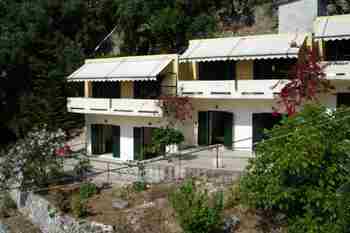 600,000 €
KAMINAKI VIEW APARTMENTS, Kaminaki
12 Beds
6 Baths
280 m2
1500 m2
One of 'the' locations, where you would normally only find luxury villas, these six 1980s apartments, in need of some upgrading, represent an opportunity to buy property in a prime location at an economic price, with great views!
Ref: 10340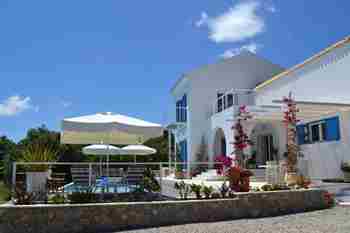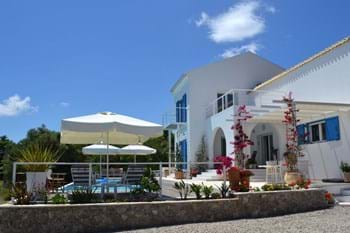 595,000 €
VILLA EUPHEMIA, Kato Korakiana, Corfu
2 Beds
2 Baths
1 Reception
120 m2
6000 m2
This beautifully finished two-bedroom villa has been built to a high standard by its present owner and has the most spectacular south facing views and its very own boutique vineyard. Also included is an unfinished building of the same size to finish off to your own specification.
Ref: 11012