795,000 €
NOSTOS, Rou
3 Beds
2 Baths
1 Reception
186 m2
2000 m2
A beautifully renovated three bedroom stone house in the hamlet of Rou above the prestigious north east coast.
Ref: 19069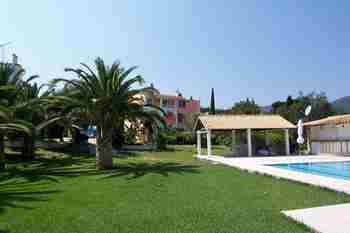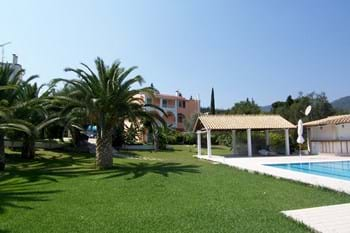 750,000 €
ANGELA APARTMENTS, Kato Korakiana
22 Beds
11 Baths
2 Receptions
1025 m2
3935 m2
Immaculate apartment complex with huge swimming pool in well-maintained grounds in a quiet residential area near Dassia. Sea views from most rooms.
Ref: 10377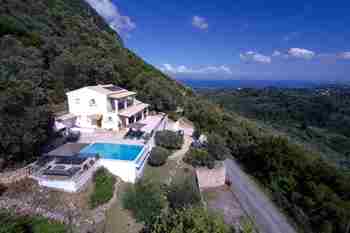 750,000 €
ELIA, Ano Korakiana
3 Beds
3 Baths
1 Reception
150 m2
1000 m2
This beautifully secluded villa is in fact just a short drive from the north east coast. Enjoying views across lush olive groves and to the sea, the villa is a successful holiday rental but would make a comfortable family home.
Ref: 18963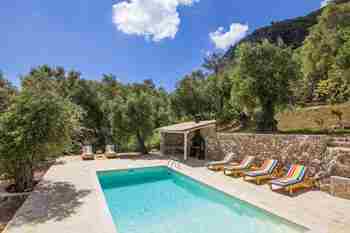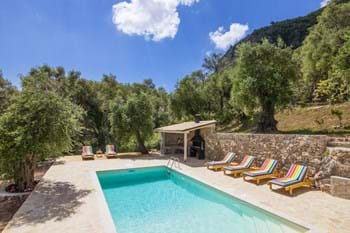 740,000 €
THE CURATOR'S HOUSE, Agios Markos, Corfu
3 Beds
3 Baths
2 Receptions
125 m2
1300 m2
The Curator's House is located just outside the old Venetian village of Agios Markos, on a plot of 1.300 sqm, landscaped with trees, shrubs, pathways, covered spaces, outdoor sitting and dining area, barbeque and pool.
Ref: 12591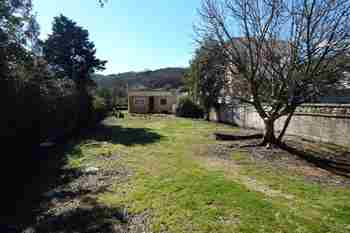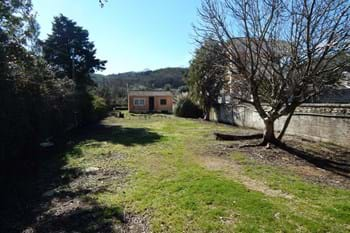 650,000 €
LITTLE BEACH HOUSE, Avlaki
1 Bedroom
1 Bathroom
1 Reception
50 m2
1000 m2
This little old house is right across the road from the fabulous Avlaki Beach.
Ref: 18989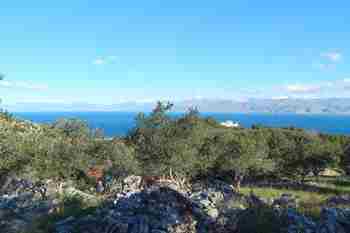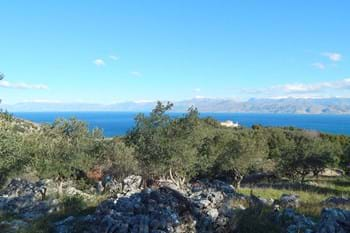 600,000 €
KELIA LAND, Kassiopi
11000 m2
A large plot of land in a quiet area with lovely sea views.
Ref: 19049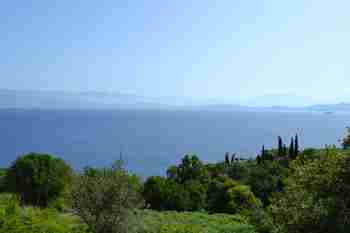 600,000 €
VISTA LAND, Kassiopi
5000 m2
A plot within walking distance of Kassiopi with uninterrupted sea views.
Ref: 20126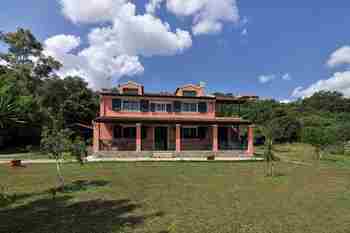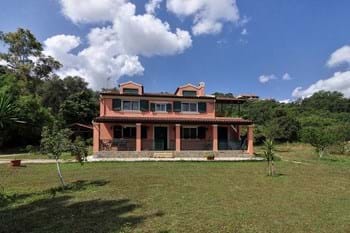 580,000 €
FIG TREES, Dassia, Corfu
4 Beds
2 Baths
2 Receptions
200 m2
4050 m2
This large family house sits on a plot surrounded by trees and is a short walk from the beach and facilities at Dassia. Presently divided into two self contained two bedroom apartments, it could be converted into one house if preferred.
Ref: 11187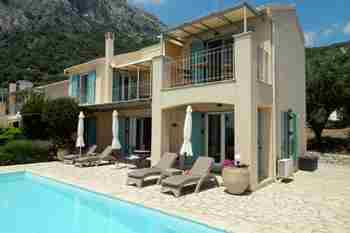 550,000 €
VILLA AURORA, Glyfa, Corfu
3 Beds
3 Baths
1 Reception
133 m2
2737 m2
Beautiful three bedroomed villa with pool within very easy walking distance of the pretty beach at Glyfa, between Barbati and Nisaki.
Ref: 10219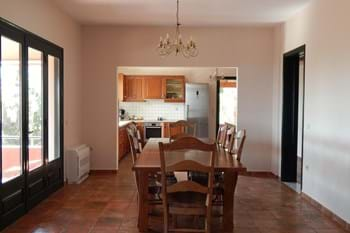 550,000 €
FAIAKAS HOUSE, Kato Korakiana
4 Beds
4 Baths
2 Receptions
360 m2
2670 m2
This spacious villa is designed to take advantage of the splendid sea views towards Gouvia Marina and Corfu town beyond. With a lovely mature garden and a large swimming pool, the villa would be an excellent summer rental property or comfortable year round home.
Ref: 10387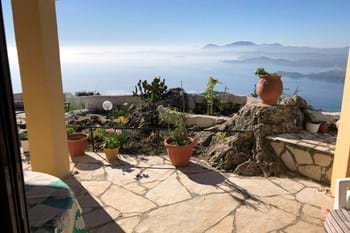 550,000 €
VERANDA VIEW HOUSE, Spartilas
3 Beds
2 Baths
2 Receptions
135 m2
1360 m2
This large house is all about the view! Built in the perfect spot to have an unobstructed sea view and within walking distance of the village, it has much to offer.
Ref: 14696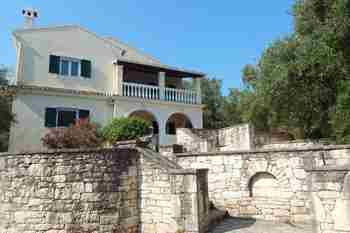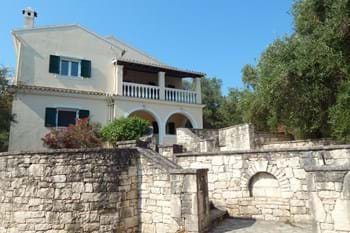 550,000 €
VILLA MARIANNA, Sinies, nr Kassiopi
4 Beds
3 Baths
1 Reception
300 m2
6447 m2
This large detached house is tucked away in a secluded olive grove, and is a short drive to Agios Stefanos and Kassiopi.
Ref: 20163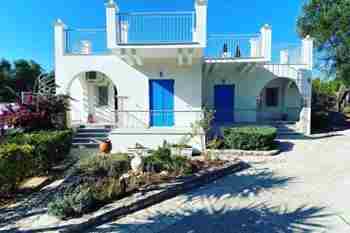 549,000 €
TERRACE SEA VIEW APARTMENTS, Kassiopi
6 Beds
3 Baths
180 m2
1857 m2
A fantastic investment opportunity on the NE of Corfu.
Ref: 19057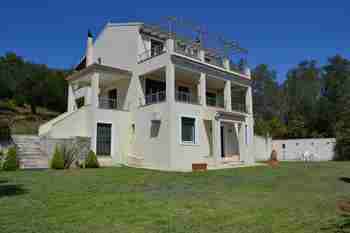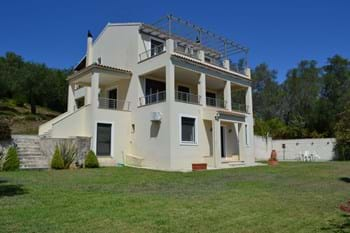 510,000 €
AGIA ELENI HOUSE, Kato Korakiana
4 Beds
3 Baths
2 Receptions
204 m2
2250 m2
This beautiful home in a pretty area of Kato Korakiana has recently been completed. It enjoys fabulous sea views towards Corfu town and has a large garden.
Ref: 17945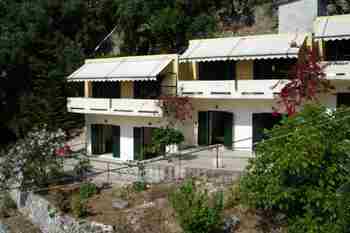 500,000 €
KAMINAKI VIEW APARTMENTS, Kaminaki
12 Beds
6 Baths
280 m2
1500 m2
One of 'the' locations, where you would normally only find luxury villas, these six 1980s apartments, in need of some upgrading, represent an opportunity to buy property in a prime location at an economic price, with great views!
Ref: 10340