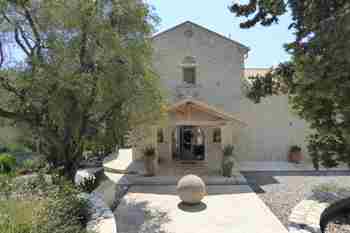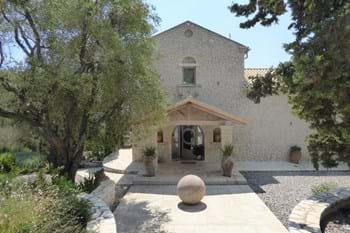 3,250,000 €
HALCYON VILLA, Nissaki, Corfu
5 Beds
5 Baths
2 Receptions
630 m2
4800 m2
This wonderful house has been lovingly built stone by stone by its present owner and is a shining example of what can be achieved when no detail is ignored both in design and construction. Just 150 m. from the sea there is footpath access to a delightful sandy cove, and the house has excellent sea views from all levels.
Ref: 10722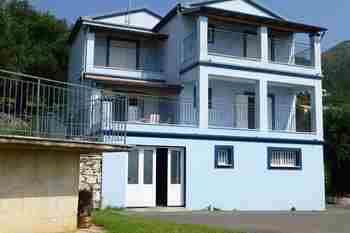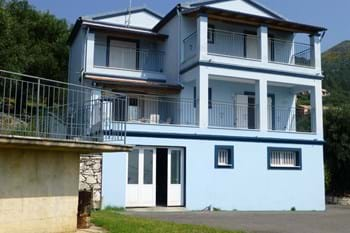 1,100,000 €
VILLA KLEOPATRA, Nissaki
3 Beds
3 Baths
1 Reception
200 m2
4150 m2
Standing in a lovely plot of land above the road, this villa is just a short walk from the tavernas and pretty beach at Nisaki. With lovely sea views and a three bedrooms, it is an ideal rental property.
Ref: 10948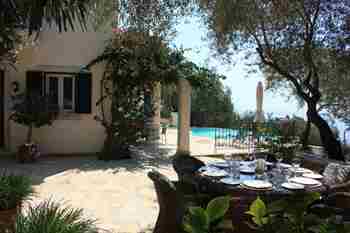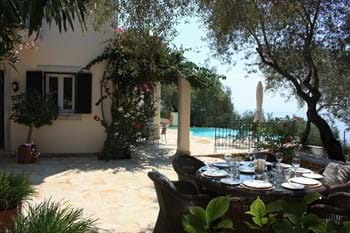 895,000 €
VILLA FRANGIPANI, Nisaki, Corfu
3 Beds
3 Baths
155 m2
2200 m2
A stunning villa in the hillsides above Nisaki, Villa Lithos has been designed with comfort and seclusion in mind.
Ref: 11531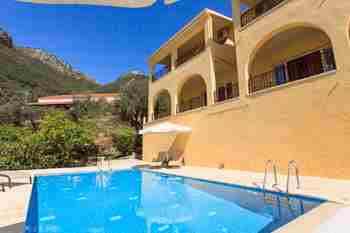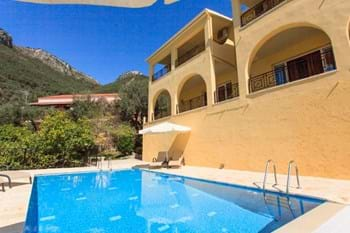 800,000 €
VILLA CHRISTINA, Katavolos, Corfu
4 Beds
4 Baths
245 m2
800 m2
A spacious 4 bedroom property with private pool and lovely sea views.
Ref: 12623
370,000 €
VIGLATSOURI OLIVE PRESS AND HOUSE, Viglatsouri, Near Nissaki
3 Beds
1 Bathroom
340 m2
2320 m2
With panoramic sea views and loads of character features, this beautiful old building is a rare find, especially in this sought after area.
Ref: 11190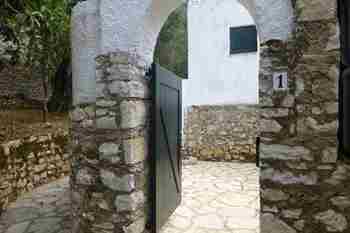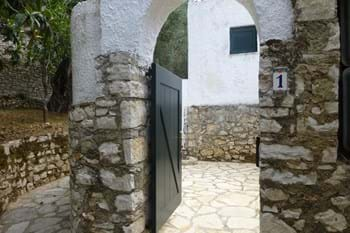 360,000 €
ASPROCHORI, Nisaki
2 Beds
2 Baths
1 Reception
100 m2
Asprohori is a cluster of white island-style houses nestling in an olive grove on the north-east coast of Corfu. There is a large communal swimming pool and sea views from nearly all the rooms.
Ref: 10841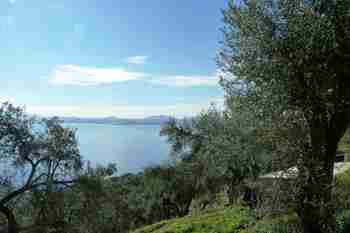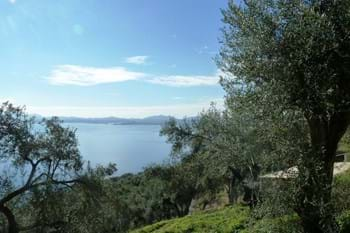 350,000 €
NISSAKI HARBOUR VIEW LAND, Apolisies, Corfu
12000 m2
These two beautiful plots of land are at Apolisies, just above Nisaki. Each plot has a superb sea view and looks down onto the little harbour at Nissaki.
Ref: 10747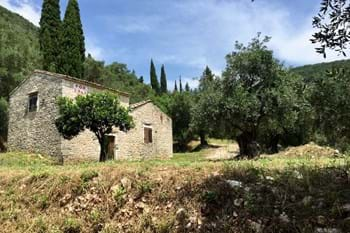 270,000 €
KROUZERI OLIVE PRESS, Krouzeri, Corfu
120 m2 2720 m2
Within a short walking distance to the sea, this beautiful old olive press lies hidden down a hill in the very sought after area of Krouzeri on the north east coast of Corfu. Offering huge potential for renovation as a seaside holiday home.
Ref: 11418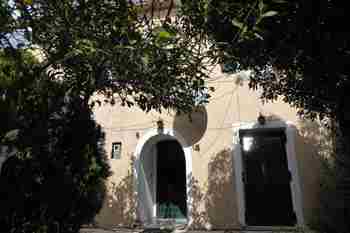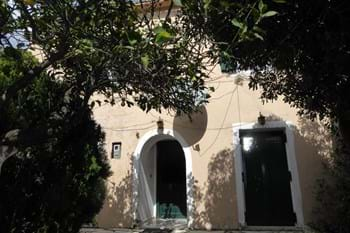 250,000 €
GARNELATIKA HOUSE, Nissaki, Corfu
5 Beds
2 Baths
293 m2
1500 m2
This large old house is right in the centre of Nisaki, minutes walk from restaurants and shops. In need of some modernisation, it has a good sized garden in front and to the side.
Ref: 11391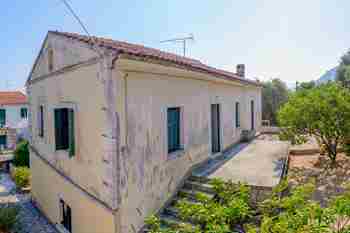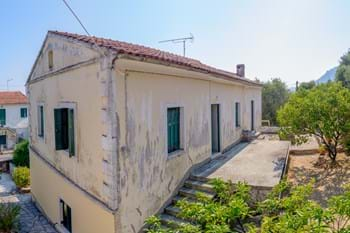 230,000 €
CITRUS TREE APARTMENT, Nissaki, Corfu
3 Beds
1 Bathroom
1 Reception
100 m2
376 m2
Spacious 3 bedroom apartment with parking in a popular spot along the North East coast of Corfu.
Ref: 12597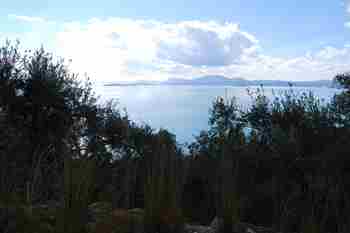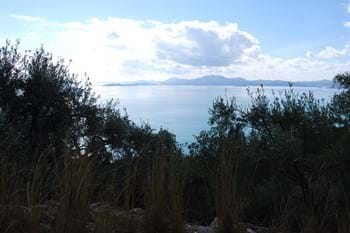 220,000 €
MONIKOS LAND, Nissaki, Corfu
3695 m2
Excavated plot in Nissaki, with all preparations made for a quick start on a new build!
Ref: 11448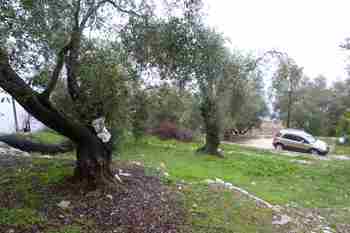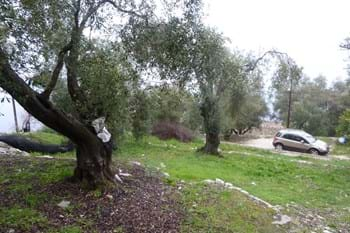 200,000 €
FONDAS LAND, Katavolos
2175 m2
A lovely plot of land close to the village of Katavolos, Fondas Land has stunning sea views and is located in a prestigious part of the north east coast of Corfu.
Ref: 11128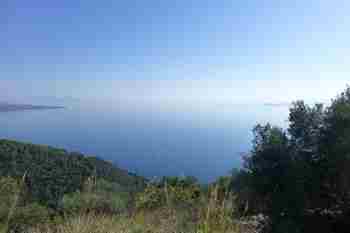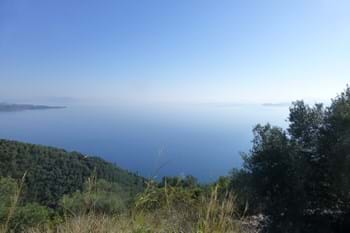 160,000 €
TWIN LAND, Katavolos, Nisaki
2300 m2
Three separate plots of land are for sale on the outskirts of the village of Katavolos, above Nissaki. Each has panoramic sea views and is eligible for planning permission.
Ref: 11127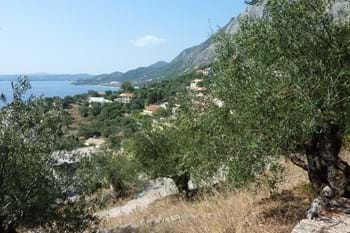 155,000 €
VOLTES LAND, Nisaki
3230 m2
Large plot of land with sea views close to all facilities at Nisaki. In the ideal area for investment purposes, this would be suitable for a luxury villa for rental.
Ref: 10488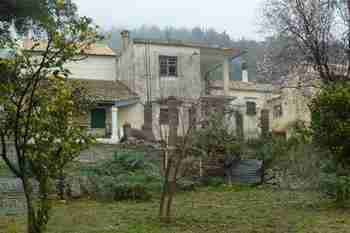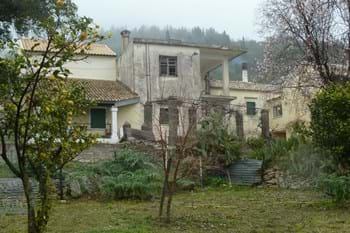 150,000 €
ALMOND BLOSSOM HOUSE, Katavolos, Corfu
180 m2 500 m2
This old house is part of a terrace in the middle of the quiet village of Katavolos, in the hills above Nissaki. In need of renovation, the house is much bigger than it seems from the outside and has lots of space and potential.
Ref: 11129