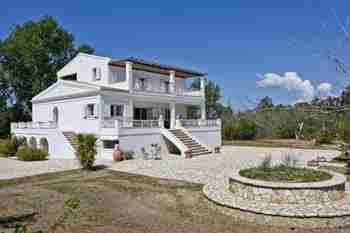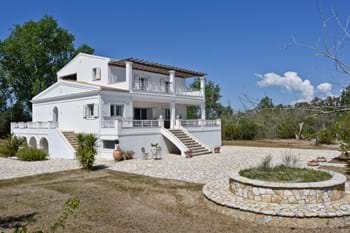 875,000 €
BOUKA BEACH VILLA, Lefkimmi, Corfu
3 Beds
3 Baths
1 Reception
200 m2
4500 m2
A wonderful property, in a private location with extensive frontage onto a sandy beach, with calm clear water - something we are constantly asked for, but is rarely available. It is one of the best villas new to the market, and at a sensible price.
Ref: 11201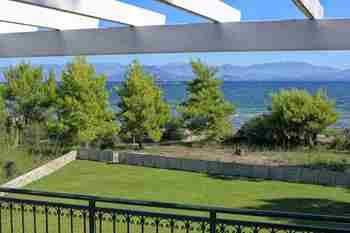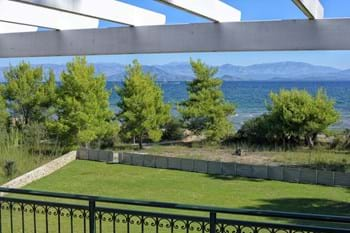 800,000 €
BOUKA BEACH 2
5 Beds
4 Baths
1 Reception
200 m2
5000 m2
A lovely beachfront property - set in the south east of Corfu, the house is one of few properties still available located right on a sandy beach.
Ref: 17777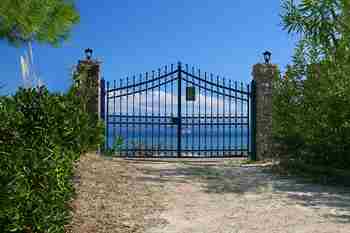 720,000 €
HARBOUR VILLA, near Lefkimmi, Corfu
4 Beds
3 Baths
2 Receptions
200 m2
4500 m2
Villas actually on the beach are rare in Corfu, but this lovely house is actually located right by a peaceful sandy beach, near the traditional town of Lefkimmi. The villa is in a large enclosed garden, and offers a delightful home, either for holidays or full time residence.
Ref: 10588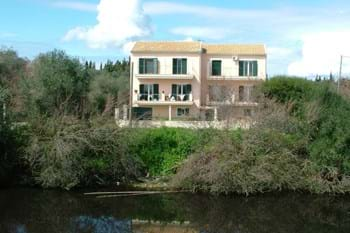 379,000 €
RIVERSIDE VILLA, MAISONETTES & STUDIOS, Lefkimmi
9 Beds
6 Baths
2 Receptions
330 m2
2500 m2
An interesting investment on the banks of the river, only 300m from the beach comprising a 3 bedroom house in private enclosed garden plus 2 new maisonettes each with 2 bedrooms, and 2 self contained studios on the ground floor.
Ref: 10674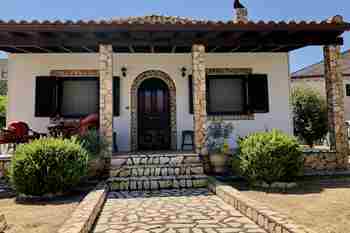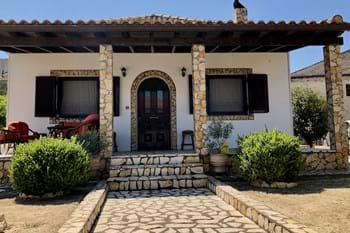 215,000 €
DRAGOTINA COTTAGE, near Lefkimmi
2 Beds
1 Bathroom
1 Reception
102 m2
1000 m2
A very nice 2 bedroom house, in a pretty 'hidden gem' village in the south of the island, close to all amenities, this property offers a lovely full time home, holiday home or letting investment - or a combination of these.
Ref: 17746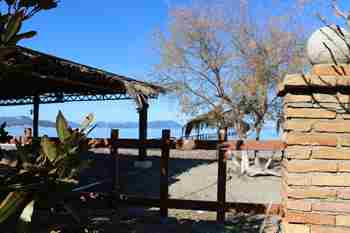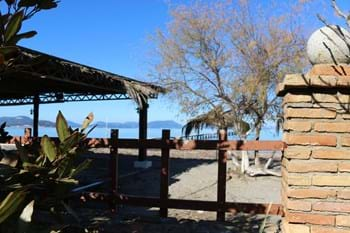 150,000 €
BEACH COTTAGE, Alykes, Lefkimmi
2 Beds
1 Bathroom
1 Reception
80 m2
300 m2
A 2 bedroom house on the beach near Lefkimmi, the property is in need of refurbishment but could be a lovely beachfront home. It does adjoin a taverna, so might not be the quietest place in the world!
Ref: 13657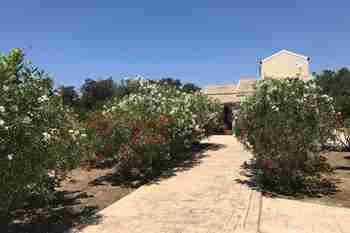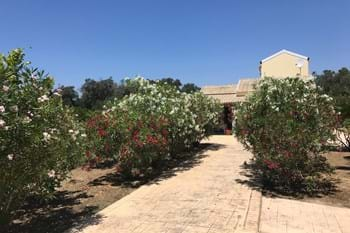 139,900 €
BOTTLEBRUSH HOUSE, Lefkimmi, Corfu
3 Beds
1 Bathroom
1 Reception
100 m2
880 m2
A modern 3 bedroom house on the outskirts of Lefkimmi, walking distance to shops and restaurants and a short drive to the beach. The house offers rural surroundings close to a traditional small Corfu Town.
Ref: 11471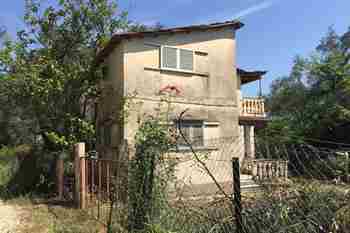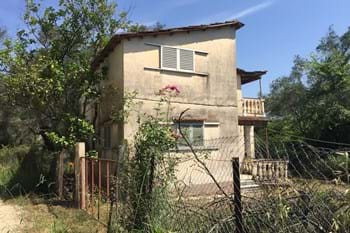 79,000 €
ST. PETER'S HOUSE, near Lefkimmi, Corfu
3 Beds
2 Baths
1 Reception
80 m2
400 m2
A 2 storey house, in need of modernisation, approximately 300m from the beach in the area of St. Peter, with very easy access to supermarkets, shops and restaurants in Lefkimmi and Kavos.
Ref: 11457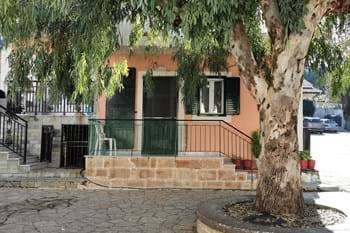 63,000 €
VITALADES COTTAGE, near Lefkimmi
1 Bedroom
1 Bathroom
1 Reception
40 m2
10 m2
A perfect holiday bolthole, this little house is on the square of the pretty village of Vitalades, only 3km from the fabulous long sandy beach of Gardenos.
Ref: 13661