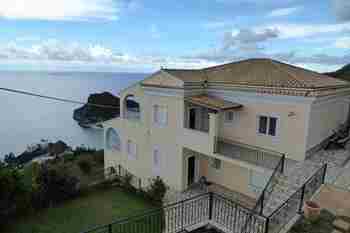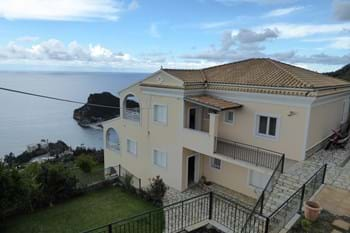 700,000 €
BIRD'S EYE VIEW, Lakones, Corfu
6 Beds
4 Baths
2 Receptions
280 m2
2000 m2
The view from this house truly takes your breath away! A large house, with views from every level, presently divided into two separate apartments.
Ref: 11221
450,000 €
MAKRIS MANSION, Makrades, Corfu
12 Beds
12 Baths
12 Receptions
300 m2
Imposing, historical manor house in northwestern hill village. Bursting with potential for renovation to boutique hotel (conversion partly completed). Off road parking, large walled garden and well.
Ref: 10453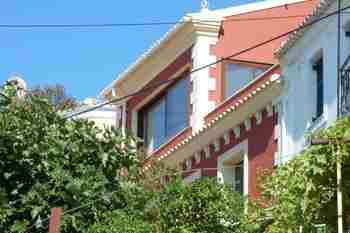 360,000 €
GOLDEN VIEW, Lakones, Corfu
3 Beds
4 Baths
1 Reception
240 m2
A large village house over three floors which has been completely renovated to take advantage of the breathtaking views.
Ref: 10592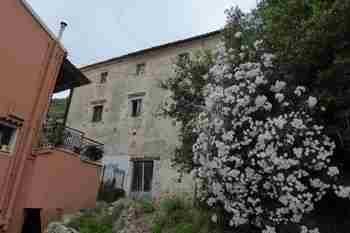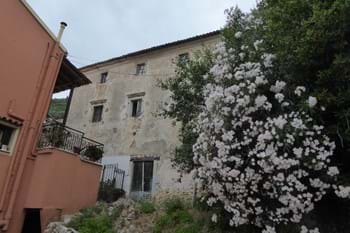 160,000 €
DAMSON HOUSE, Lakones, Corfu
110 m2 1000 m2
This imposing village house was once the home of the village notary public and offers many traditional features - including the date carved in stone on the side of the building. It has a garden and a sea view.
Ref: 12610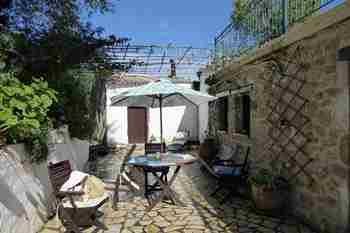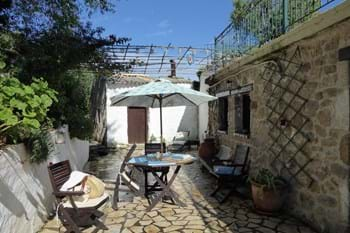 150,000 €
SUMMER HOUSE AND SPITAKI, Makrades, Corfu
4 Beds
2 Baths
2 Receptions
268 m2
460 m2
Summer House and Spitaki is a delightful renovated village property comprising a one bedroom cottage with a large garden, and a larger house with a courtyard. Either one of these could be used as a rental with the other for the owners use.
Ref: 11212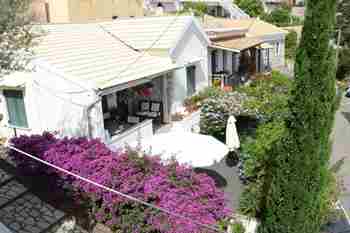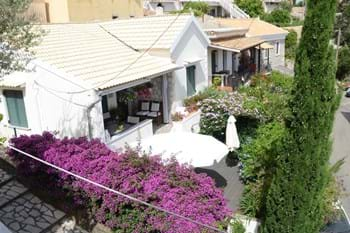 149,900 €
FLORIBUNDA, Lakones, Corfu
2 Beds
1 Bathroom
1 Reception
80 m2
120 m2
Move in straight away! A turn-key investment in the heart of Lakones village. This lovely detached house has been thoughtfully designed to give comfortable living space and several areas to sit outside. It is completely furnished and equipped with the most luxurious and efficient appliances and accessories available. Well worth viewing!
Ref: 11173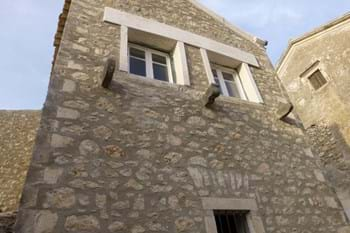 140,000 €
BELLA VISTA, Lakones, Corfu
179 m2 417 m2
This sleeping beauty of a village house waiting to be brought back to life. This is a large, independent stone house with a garden and the stunning view that is associated with the village of Lakones in the north west of Corfu.
Ref: 10432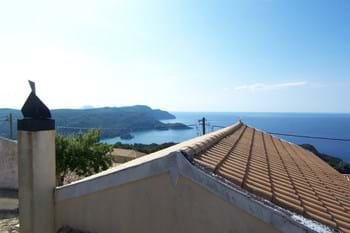 79,950 €
NO.188, Lakones, Corfu
3 Beds
1 Bathroom
1 Reception
150 m2
Traditional three-storey house situated in the picturesque village of Lakones, with character in abundance and fantastic sea views from the top floor. The owners will consider offers in the region of the asking price.
Ref: 10428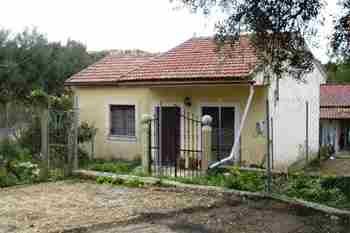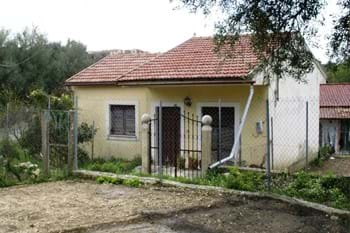 68,000 €
GRANDPA'S HOUSE, Makrades
1 Bedroom
1 Bathroom
1 Reception
53 m2
195 m2
Sweet detached bungalow with garden just a few steps from a narrow surfaced village road.
Ref: 10459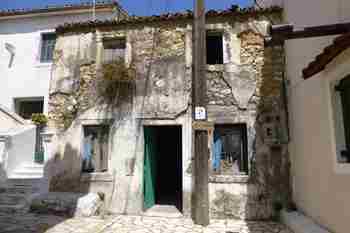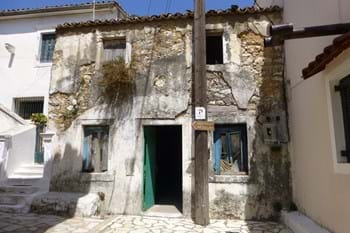 60,000 €
LAKONES COTTAGE, Lakones, Corfu
100 m2
Right in the centre of this very sought after village, this pretty house has had some structural work carried out and is now waiting to be transformed into a charming home.
Ref: 10974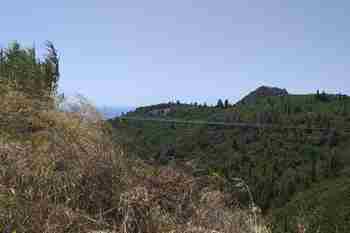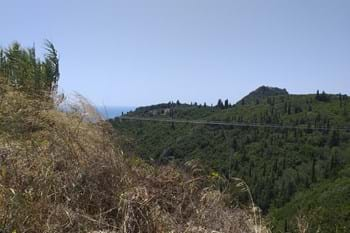 60,000 €
SAINT FRIDAY LAND, Makrades
1048 m2
Directly opposite the monastery of Agia Paraskevi, this steeply sloping plot of land has a long frontage on the to main Makrades to Lakones road.
Ref: 12617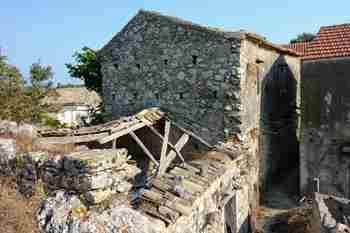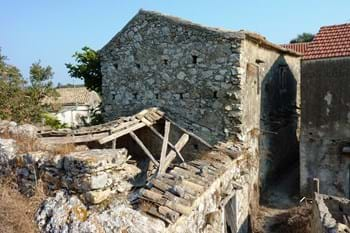 55,000 €
ROCK GARDEN HOUSE, Makrades
130 m2 50 m2
Large stone village house with unusual inner courtyard and distant sea views.
Ref: 10455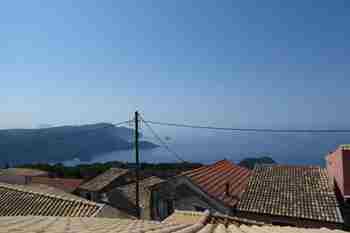 55,000 €
JULY HOUSE, Lakones, Corfu
2 Beds
1 Bathroom
1 Reception
100 m2
Partially renovated, this village house is spacious and has a lovely roof terrace with sea views.
Ref: 11183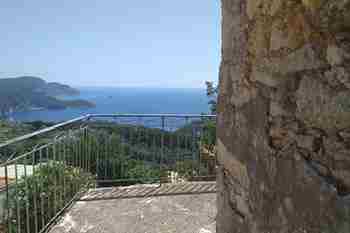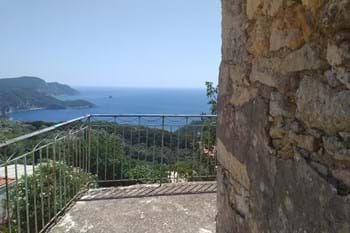 55,000 €
EFTIHIOS RUIN, Lakones
This is a quirky village property that needs some serious planning to make it in to a bolthole with a stunning sea view.
Ref: 12619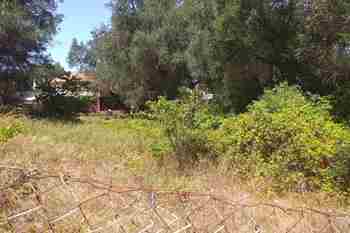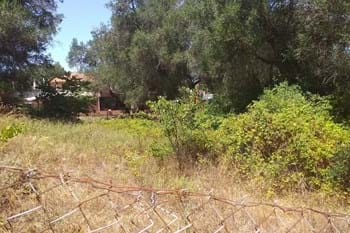 50,000 €
COLOMBO LAND, Makrades
1034 m2
Roadside plot of land adjacent to a café/bar in the village of Makrades. The plot is fenced and gated.
Ref: 12618