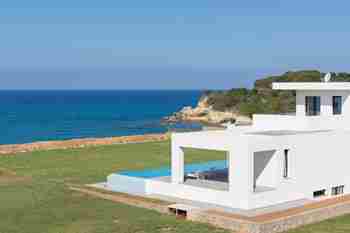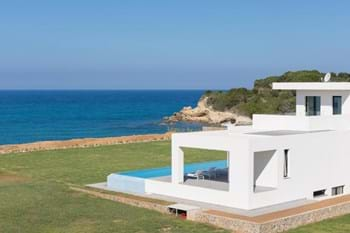 2,300,000 €
OCEANSIDE VILLA, Halikouna
4 Beds
5 Baths
1 Reception
230 m2
5000 m2
A stunning new seaside villa in the conservation area of Halikouna, on the west coast of Corfu. This property is one of the few newly constructed properties set immediately above the sea.
Ref: 18973
POA
SERENITY, Pentati, Corfu
3 Beds
4 Baths
1 Reception
210 m2
3200 m2
A newly completed, spectacular 3 bedroom villa, with the possibility to extend, perched on the hillside on the west coast of Corfu, with uninterrupted views along the coastline and out to sea. The villa offers complete seclusion combined with stunning sea views.
Ref: 10509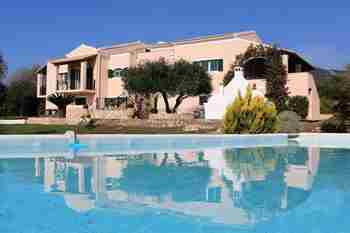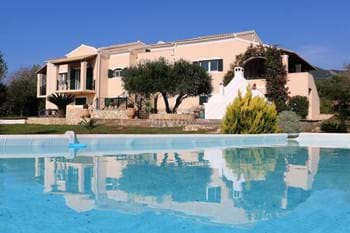 549,900 €
HALIKOUNA VIEW VILLA, Halikouna, Corfu
3 Beds
3 Baths
1 Reception
398 m2
4600 m2
A lovely villa only 400m from the beach, with views across the olive groves to the west coast. The property is constructed to a high level of quality and is ideal as either a permanent home, or holiday villa. All reasonable offers will be considered.
Ref: 11439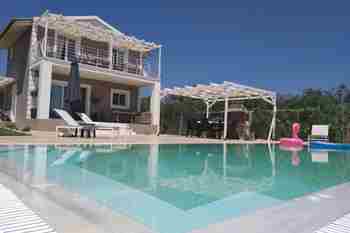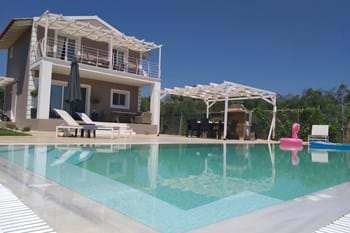 460,000 €
VILLA CALME, Halikouna
3 Beds
3 Baths
1 Reception
100 m2
1200 m2
One of a pair of new villas situated only 500m from the well known sandy beach of Halikouna, the house is an ideal holiday or full time home, or excelling letting investment. The area is a designated conservation area (natura) and is prized because of its peaceful atmosphere. Its sister villa is also available, either separately, or both properties together.
Ref: 17764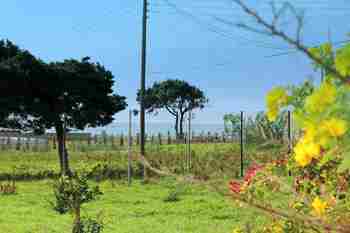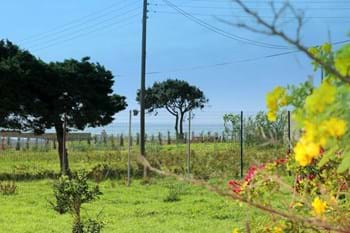 420,000 €
ALONAKI BAY HOUSE, Halikouna
3 Beds
2 Baths
1 Reception
98 m2
1300 m2
A modern house, only 50m from the beach in an area increasing in popularity, due to its designation as a conservation area, restricting new developments.
Ref: 17795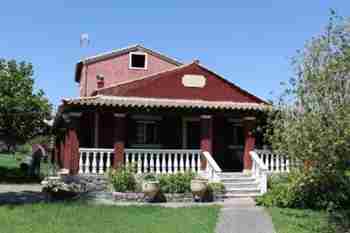 395,000 €
CHESTNUT TREE HOUSE, Halikouna
3 Beds
1 Bathroom
1 Reception
160 m2
2500 m2
A traditional style 3 bedroom house, plus a second, half completed, 2 bedroom house 300m from Lake Korission, and 500m from the long sandy Halikouna beach. The property offers a great opportunity either as a family home, summer rental, or one of each!
Ref: 17837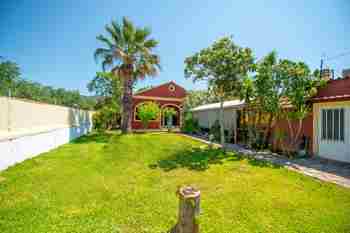 385,000 €
THE RED HOUSE, Issos
3 Beds
2 Baths
140 m2
1000 m2
A spacious comfortable house, in a popular seaside location, the house is ideal for a family home, holiday home, or rental property.
Ref: 14678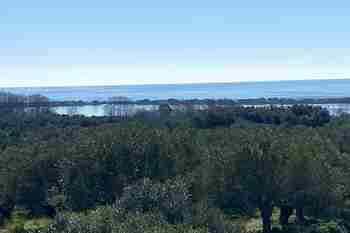 170,000 €
MEADOW LAND, Halikouna
5000 m2
Level very pretty plot of land, in a conservation area, with views to the sea and lake, this represents an easy build with services close by.
Ref: 19025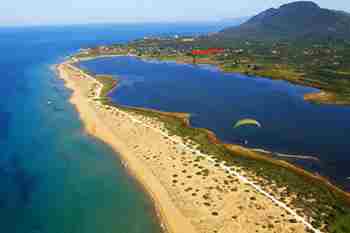 159,000 €
OAK TREE LAND, Halikouna
8912 m2
Large plot of land in the conservation area of Halikouna, close to Lake Korission, South West Corfu. The plot is situated a few minutes walk from the lake next to 4 km of unspoiled sandy beach and vast sand dunes
Ref: 10617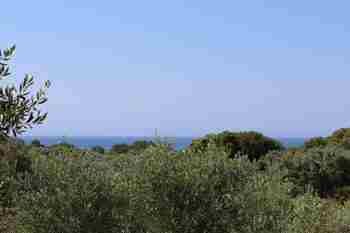 140,000 €
WHITE MULBERRY LAND, Halikounas
6000 m2
An easy build plot in the conservation area of Halikouna. This land is about 400m from the beach, and would have a seaview from second floor.
Ref: 16733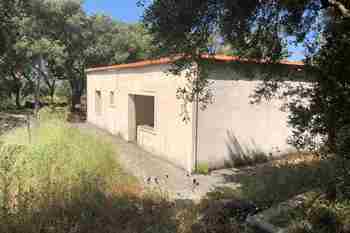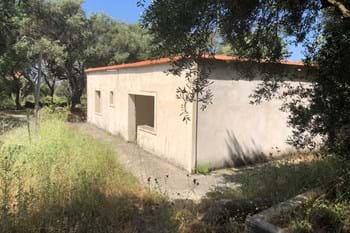 110,000 €
PRASOUDI BEACH HOUSE, Prasoudi
3 Beds
2 Baths
1 Reception
112 m2
700 m2
Only 300m from the fabulous beach at Prasoudi, this half finished house has the scope for a lovely 3 bedroom, bungalow, villa.
Ref: 10528