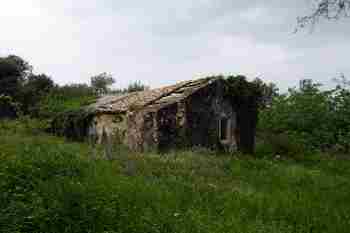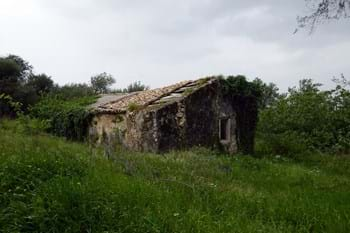 39,000 €
STONE BARN LAND, Agios Martinos
80 m2 754 m2
Ripe for renovation! Someone's dream country house in the making? This stone barn is peacefully located slightly inland from the long sandy beaches of the north coast of Corfu.
Ref: 11420
45,000 €
MATCHBOX COTTAGE, Sokraki
1 Bedroom
1 Bathroom
1 Reception
72 m2
12 m2
This house was built in 1835, and still has a great deal of its original character and features. Entering through the old-fashioned gateway into the courtyard, the front door leads into an entrance area and up a couple of steps to the living room/kitchen with original open fireplace. A shower room is tucked away under the stairs, with the unusual feature of an old bread oven inside it! Stairs lead to the bedroom which is large and airy with a small balcony to the front overlooking the courtyard. Here the floor is wooden, and the high ceiling has exposed beams. Heating for the colder months is provided by the open fire and two electric heaters. Fully renovated in 1997, this is a great little house for holidays or those seeking the quiet life in a tranquil village setting.
Ref: 10247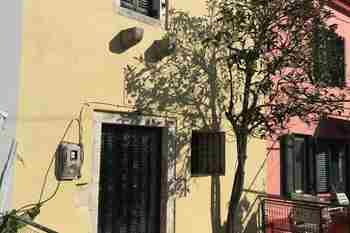 48,000 €
PELEKITO COTTAGE, Pelekito
2 Beds
1 Bathroom
1 Reception
60 m2
This cute little house is ready to move into and an ideal easy to maintain holiday home. Within walking distance of a lovely sandy beach!
Ref: 17761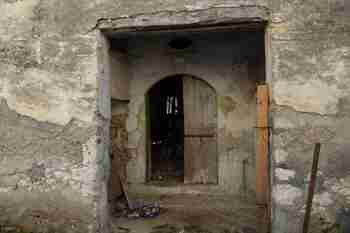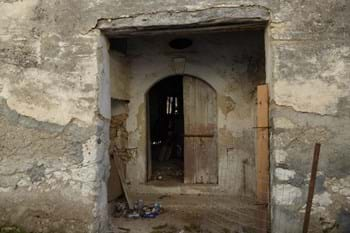 60,000 €
BODZO MANSION, Skripero, Katohori
250 m2
Bodzo Mansion is a large stone house in need of renovation. It has a traditional stone-columned balcony and potential for a larger roof terrace at the rear.
Ref: 10243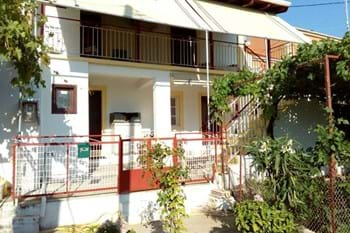 65,000 €
RED GATE HOUSE, Strinilas
2 Beds
2 Baths
91 m2
78 m2
This very traditional house in the mountain village of Strinilas is old fashioned, but ready to move into!
Ref: 11344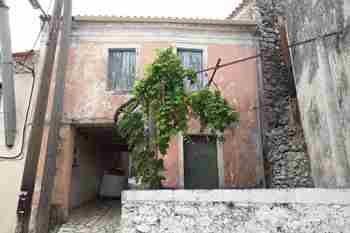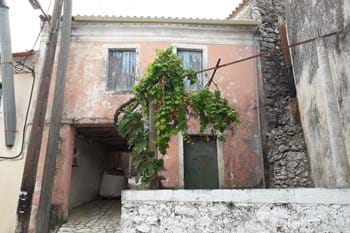 65,000 €
FAIRYTALE HOUSE, Sokraki
A deceptively large village house in the centre of Sokraki.
Ref: 17782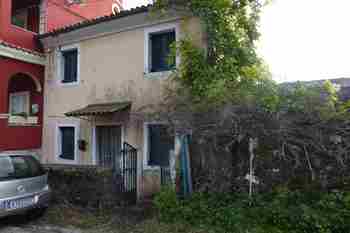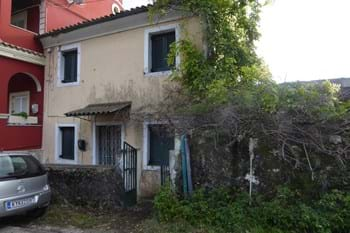 70,000 €
TWO SISTERS, Skripero
2 Beds
1 Bathroom
2 Receptions
105 m2
40 m2
An old village house in need of some renovation on the edge of the village of Skripero. Good southerly views from the rear.
Ref: 11488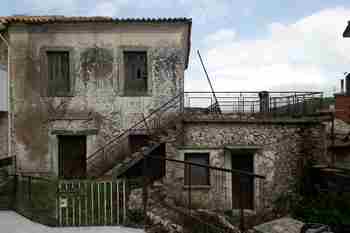 70,000 €
ADONIS HOUSE, Sokraki
An imposing village house with lots of potential, lovely views AND parking!
Ref: 17780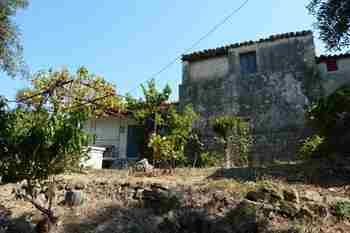 75,000 €
GRAPEVINE HOUSE, Agios Pandeleimonas
2 Beds
1 Bathroom
1 Reception
80 m2
1000 m2
A lovely old house in need of renovation set in a large garden, and just a few minutes drive from the centre of Acharavi with open country views to the sea.
Ref: 10618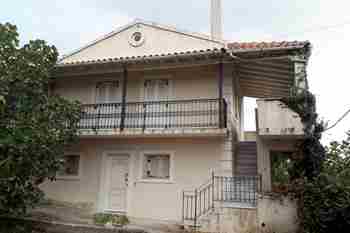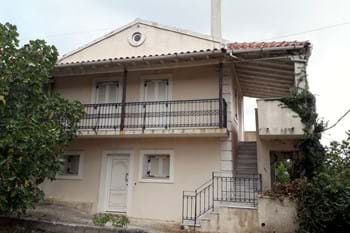 75,000 €
OLD AND NEW HOUSE, Sokraki
A large, partly renovated house with nice sea views.
Ref: 17781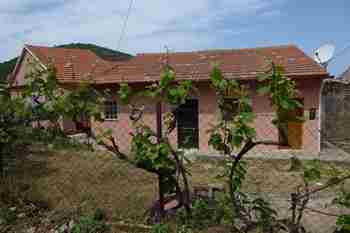 78,000 €
ANO LAFKI HOUSE, Lafki
2 Beds
2 Baths
2 Receptions
176 m2
255 m2
Presently divided into two almost identical houses, one half has been completed and is occupied and the other house needs completion. With a lovely garden at the rear and balconies to the front overlooking the view.
Ref: 11090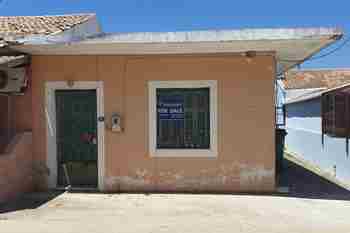 80,000 €
NIKOS HOUSE, Sidari, Corfu
2 Beds
1 Bathroom
1 Reception
52 m2
664 m2
This house is just a few minutes walk from the centre of Sidari and the famous Canal d'Amour beach. With a large garden at the back, it has lots of potential and a must see for Sidari lovers!
Ref: 11301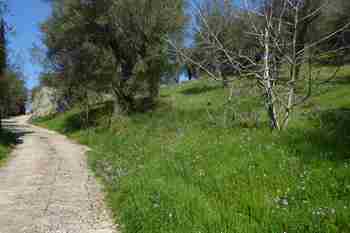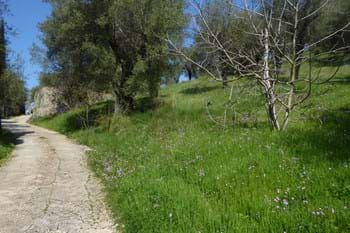 80,000 €
PINK FLOWER LAND, Agios Spiridonas, Corfu
3448 m2
A beautiful plot of land near to the lovely beach at St Spiridons bay.
Ref: 11530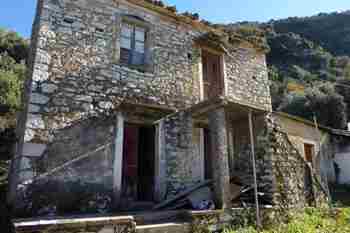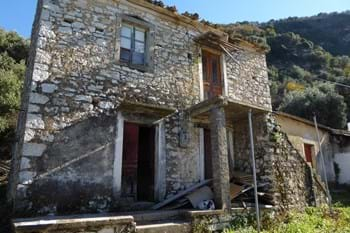 82,000 €
SPITI KOUKLOS, Strongili nr Agios Pandeleimonas, Corfu
2 Beds
1 Reception
100 m2
100 m2
On the edge of the hamlet of Strongili, in the hills above Acharavi, this renovation project seems to tick all the boxes. It has sea views, land for possible development, parking outside and is really attractive as well.
Ref: 11490
89,000 €
STRONGILI STONE HOUSE, Strongili nr Agios Pandeleimonas, Corfu
2 Beds
1 Bathroom
1 Reception
67 m2
A very pretty stone cottage, ready for completion, featuring a large terrace with wonderful views down to the sea. The house has a small courtyard garden, and is only a few minutes drive down to the year round village of Acharavi.
Ref: 11403