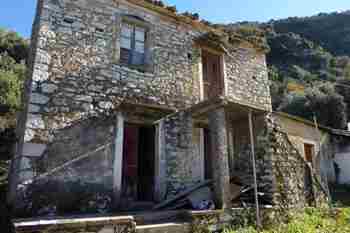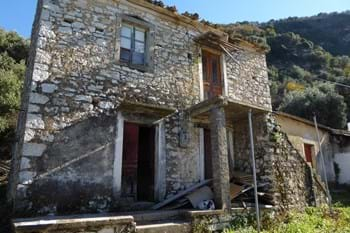 82,000 €
SPITI KOUKLOS, Strongili nr Agios Pandeleimonas, Corfu
2 Beds
1 Reception
100 m2
100 m2
On the edge of the hamlet of Strongili, in the hills above Acharavi, this renovation project seems to tick all the boxes. It has sea views, land for possible development, parking outside and is really attractive as well.
Ref: 11490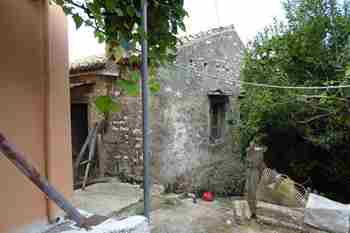 80,000 €
ANCIENT OLIVE PRESS, Episkepsi, Corfu
60 m2 200 m2
In the centre of the village of Episkepsi, this very old building houses a huge olive press and all the machinery. There is a distant sea view from the garden.
Ref: 11209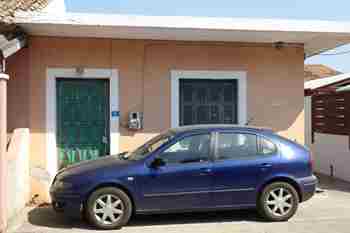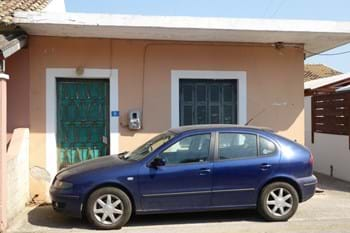 80,000 €
NIKOS HOUSE, Sidari, Corfu
2 Beds
1 Bathroom
1 Reception
52 m2
664 m2
This house is just a few minutes walk from the centre of Sidari and the famous Canal d'Amour beach. With a large garden at the back, it has lots of potential and a must see for Sidari lovers!
Ref: 11301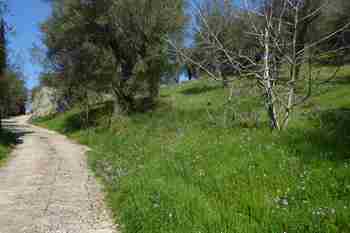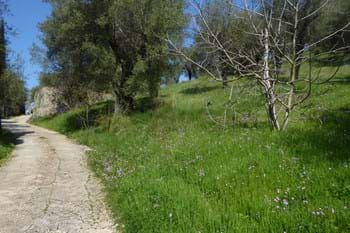 80,000 €
PINK FLOWER LAND, Agios Spiridonas, Corfu
3448 m2
A beautiful plot of land near to the lovely beach at St Spiridons bay.
Ref: 11530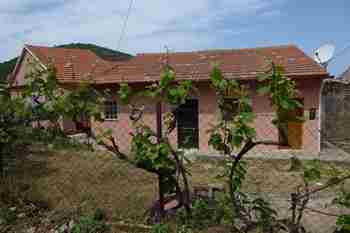 78,000 €
ANO LAFKI HOUSE, Lafki
2 Beds
2 Baths
2 Receptions
176 m2
255 m2
Presently divided into two almost identical houses, one half has been completed and is occupied and the other house needs completion. With a lovely garden at the rear and balconies to the front overlooking the view.
Ref: 11090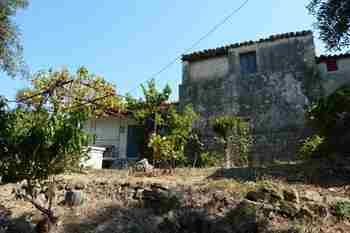 75,000 €
GRAPEVINE HOUSE, Agios Pandeleimonas
2 Beds
1 Bathroom
1 Reception
80 m2
A lovely old house in need of renovation set in a large garden, and just a few minutes drive from the centre of Acharavi with open country views to the sea.
Ref: 10618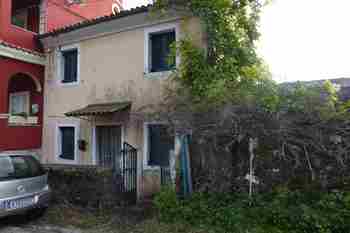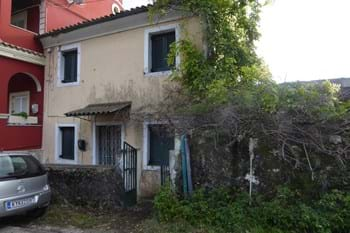 70,000 €
TWO SISTERS, Skripero
2 Beds
1 Bathroom
2 Receptions
105 m2
40 m2
An old village house in need of some renovation on the edge of the village of Skripero. Good southerly views from the rear.
Ref: 11488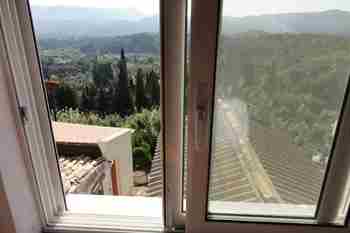 65,000 €
KAROUSSADES COTTAGE, Karoussades, Corfu
2 Beds
1 Bathroom
1 Reception
55 m2
A 2 bedroom village house with a good, south facing view in a well known and busy village in the north of the island, only a short distance from the resorts of Roda and Acharavi.
Ref: 11160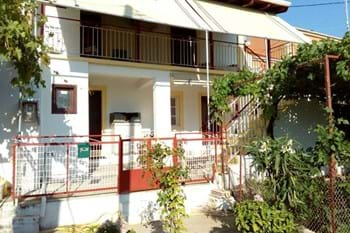 65,000 €
RED GATE HOUSE, Strinilas
2 Beds
2 Baths
91 m2
78 m2
This very traditional house in the mountain village of Strinilas is old fashioned, but ready to move into!
Ref: 11344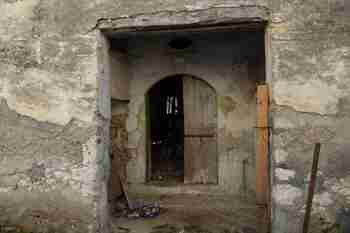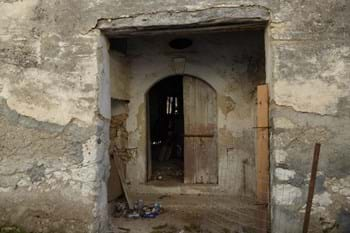 60,000 €
BODZO MANSION, Skripero, Katohori
250 m2
Bodzo Mansion is a large stone house in need of renovation. It has a traditional stone-columned balcony and potential for a larger roof terrace at the rear.
Ref: 10243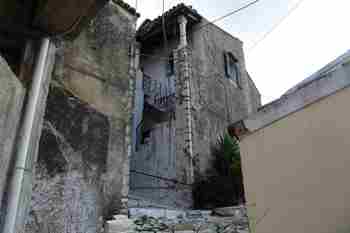 55,000 €
DOWRY CHEST HOUSE, Episkepsis
120 m2
This spacious old house is in the centre of Episkepsis, with lovely sea views towards the north of Corfu. Parking is nearby and also potential for a garden.
Ref: 11203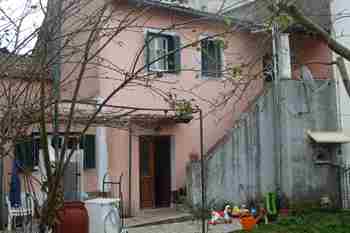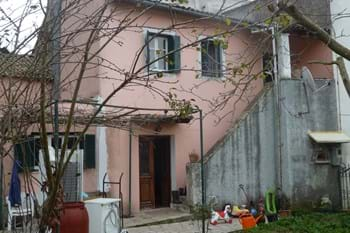 52,000 €
ALLEYWAY HOUSE, Skripero
2 Beds
1 Bathroom
75 m2
500 m2
Located in the lower part of the village of Skripero, this house is in good condition but would definitely benefit from a new kitchen and bathroom. It is a typical village house in that the two bedrooms - one leading from the other - are only accessible from an outside stone staircase, and downstairs on the ground level is the large living room and basic kitchen and bathroom. There is a working fireplace and lovely old beamed ceiling. An additional 75m2 stone shed could be converted into additional living accommodation if desired.Plenty of level garden for vegetables, flowers and even a swimming pool.
Ref: 11084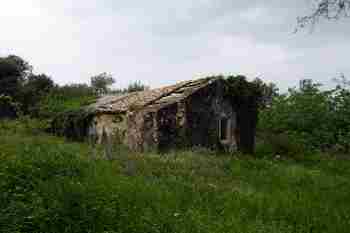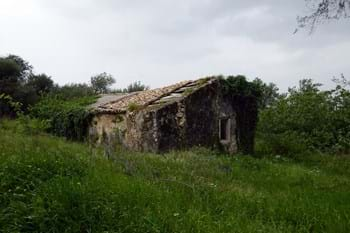 39,000 €
STONE BARN LAND, Agios Martinos
80 m2 754 m2
Ripe for renovation! Someone's dream country house in the making? This stone barn is peacefully located slightly inland from the long sandy beaches of the north coast of Corfu.
Ref: 11420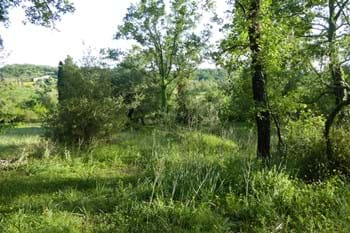 30,000 €
KYRIA SOFIA'S LAND, Skripero
2719 m2
Kyria Sofia's Land is a countryside plot, with olives and oak trees, that slopes gently down in a southerly direction from the quiet village road at the lower end of the village of Skripero. The village centre is within walking distance.
Ref: 11171