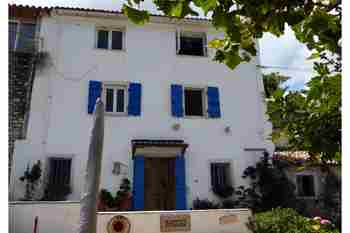 125,000 €
BANADOS HOUSE, Lafki, near Acharavi, Corfu
3 Beds
2 Baths
1 Reception
125 m2
800 m2
On the outskirts of a traditional mountain village a short drive from the bustling town of Acharavi, this house is deceptively large!
Ref: 12600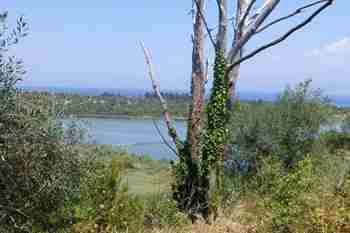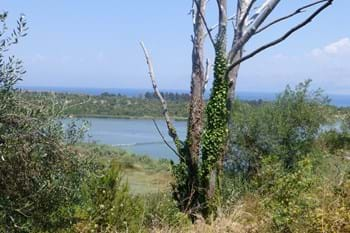 120,000 €
PRENTOULIS LAND, Near St Spiridons Bay
3469 m2
This easy-to-build on plot of land is conveniently placed on the side of the road, is close to the beach at St Spiridon's Bay and has views over the lake and nature reserve to the sea.
Ref: 10876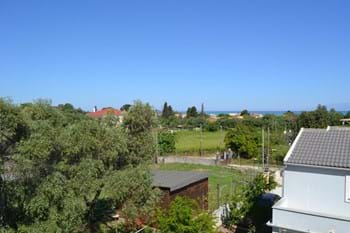 115,000 €
MAIN STREET APARTMENT, Acharavi
1 Bedroom
1 Bathroom
1 Reception
50 m2
This first floor studio enjoys sea views from the rear balconies and easy access to shops, restaurants and Acharavi beach.
Ref: 10824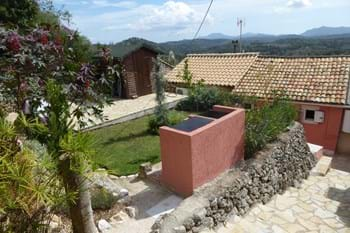 99,900 €
THE COLLIES, Skripero, Corfu
2 Beds
1 Bathroom
2 Receptions
102 m2
150 m2
This house presents the rare opportunity to acquire a village home with a garden. It has been beautifully renovated and improved by its present owner to a very high standard and has long distance southerly views over rooftops to the valley. Ready to move into!
Ref: 11492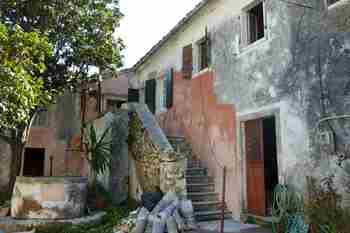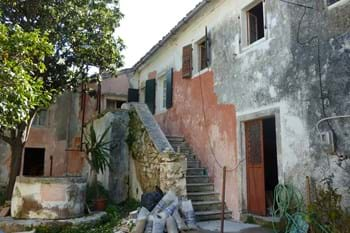 90,000 €
STONE WELL HOUSE, Skripero
2 Beds
1 Bathroom
1 Reception
160 m2
250 m2
A traditional Corfiot house in an enviable edge of village location, comprising the most attractive part of this old manor house in the lower part of Skripero village. It is offered for sale partly renovated. The vendor will completely renovate the roof and walls within the asking price, or will consider a lower offer.
Ref: 10682
89,000 €
STRONGILI STONE HOUSE, Strongili nr Agios Pandeleimonas, Corfu
2 Beds
1 Bathroom
1 Reception
67 m2
A very pretty stone cottage, ready for completion, featuring a large terrace with wonderful views down to the sea. The house has a small courtyard garden, and is only a few minutes drive down to the year round village of Acharavi.
Ref: 11403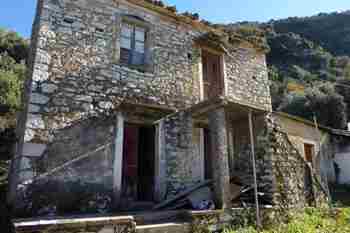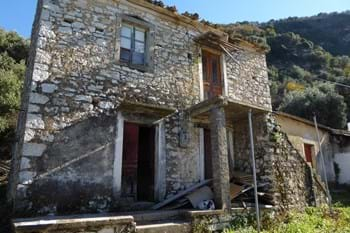 82,000 €
SPITI KOUKLOS, Strongili nr Agios Pandeleimonas, Corfu
2 Beds
1 Reception
100 m2
100 m2
On the edge of the hamlet of Strongili, in the hills above Acharavi, this renovation project seems to tick all the boxes. It has sea views, land for possible development, parking outside and is really attractive as well.
Ref: 11490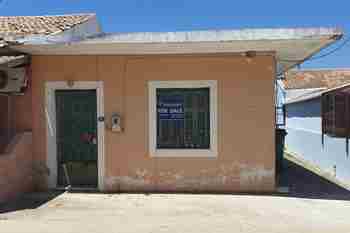 80,000 €
NIKOS HOUSE, Sidari, Corfu
2 Beds
1 Bathroom
1 Reception
52 m2
664 m2
This house is just a few minutes walk from the centre of Sidari and the famous Canal d'Amour beach. With a large garden at the back, it has lots of potential and a must see for Sidari lovers!
Ref: 11301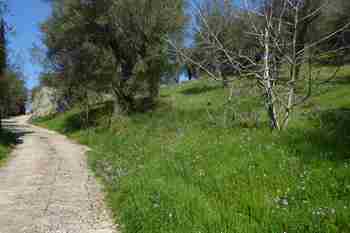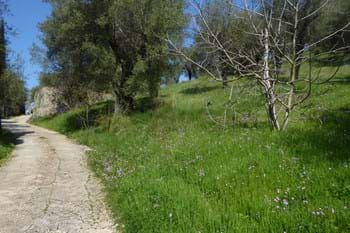 80,000 €
PINK FLOWER LAND, Agios Spiridonas, Corfu
3448 m2
A beautiful plot of land near to the lovely beach at St Spiridons bay.
Ref: 11530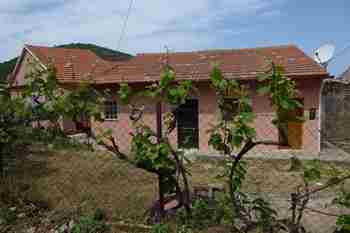 78,000 €
ANO LAFKI HOUSE, Lafki
2 Beds
2 Baths
2 Receptions
176 m2
255 m2
Presently divided into two almost identical houses, one half has been completed and is occupied and the other house needs completion. With a lovely garden at the rear and balconies to the front overlooking the view.
Ref: 11090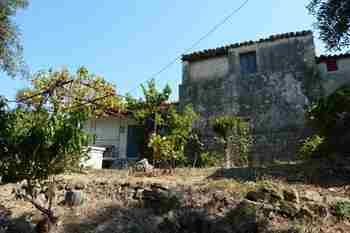 75,000 €
GRAPEVINE HOUSE, Agios Pandeleimonas
2 Beds
1 Bathroom
1 Reception
80 m2
1000 m2
A lovely old house in need of renovation set in a large garden, and just a few minutes drive from the centre of Acharavi with open country views to the sea.
Ref: 10618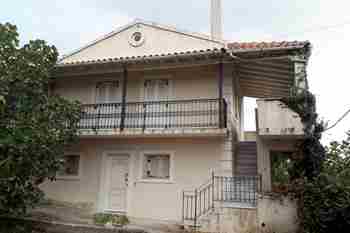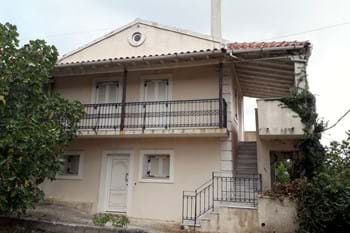 75,000 €
OLD AND NEW HOUSE, Sokraki
A large, partly renovated house with nice sea views.
Ref: 17781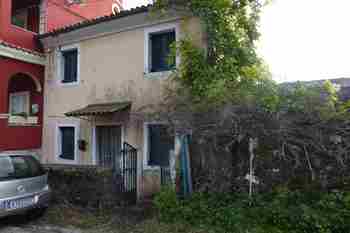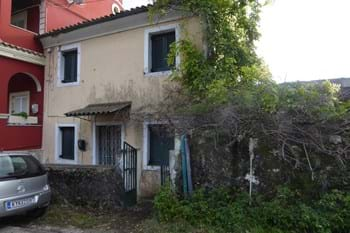 70,000 €
TWO SISTERS, Skripero
2 Beds
1 Bathroom
2 Receptions
105 m2
40 m2
An old village house in need of some renovation on the edge of the village of Skripero. Good southerly views from the rear.
Ref: 11488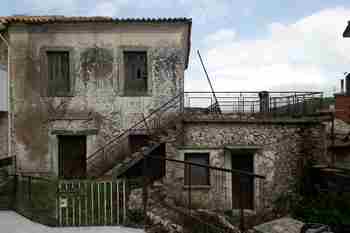 70,000 €
ADONIS HOUSE, Sokraki
An imposing village house with lots of potential, lovely views AND parking!
Ref: 17780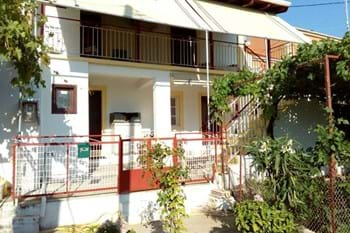 65,000 €
RED GATE HOUSE, Strinilas
2 Beds
2 Baths
91 m2
78 m2
This very traditional house in the mountain village of Strinilas is old fashioned, but ready to move into!
Ref: 11344