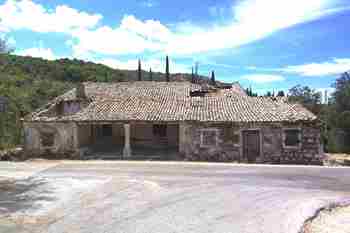 230,000 €
LOUTSES OLIVE PRESS, Loutses
370 m2 1500 m2
This is the stuff that dreams are made of - rambling old stone building set to the side of the mountain road leading to Old Perithia. A wealth of original features tempts the buyer to take on the job of converting this lovely old olive press in the village of Loutses.
Ref: 10445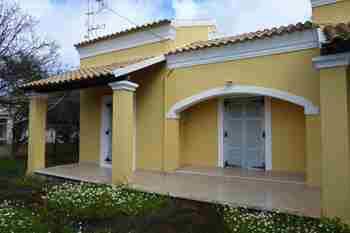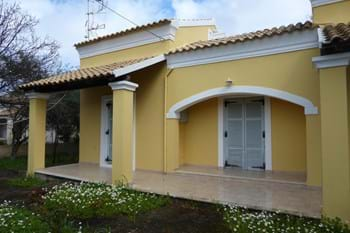 220,000 €
IVY STUDIOS, Acharavi
5 Beds
5 Baths
150 m2
1000 m2
A very pretty set of five studios, set in an enclosed and gated garden only 350m from the long beach at Acharavi. The location is quiet and peaceful, and the studios although dated in style could either be converted to one family villa, or a combination of private and letting accommodation.
Ref: 11140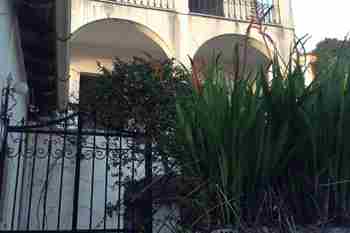 190,000 €
KIMON'S HOUSE, Skripero
3 Beds
1 Bathroom
1 Reception
80 m2
20 m2
Located very close to the village parking area, this is a ready to move into house with a separate old house in need of internal renovation. South facing with a view over the village rooftops and a small courtyard style garden this is a classic Corfiot village house in excellent condition.
Ref: 10898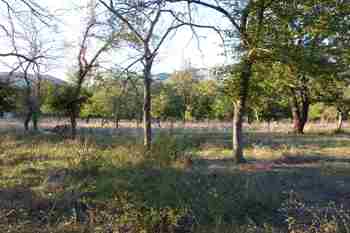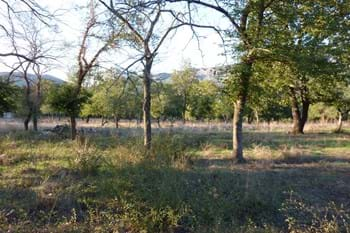 180,000 €
MEADOW LAND, Skripero
17600 m2
Lifestyle change! All you need to start an eco-farm ready and waiting to go. This large plot of land is within easy reach of the nearest village, has covered stabling and is completely fenced.
Ref: 10628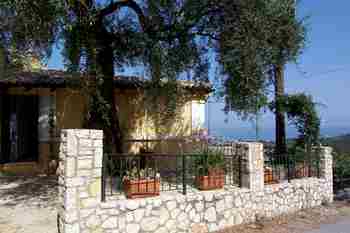 170,000 €
ELIA HOUSE, Agios Panteleimonas, Corfu
3 Beds
2 Baths
1 Reception
140 m2
150 m2
An interesting renovation of part of a large old olive press, this combines tradition with modern-day life very comfortably.
Ref: 11521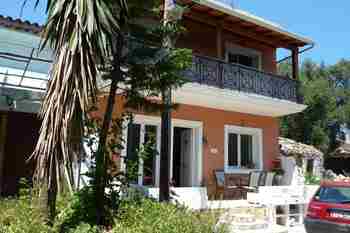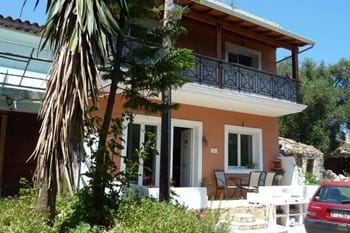 165,000 €
SANCHI, Agios Pandeleimonas, Corfu
2 Beds
1 Bathroom
1 Reception
110 m2
55 m2
Beautifully renovated village house in a quiet yet convenient countryside setting.
Ref: 10576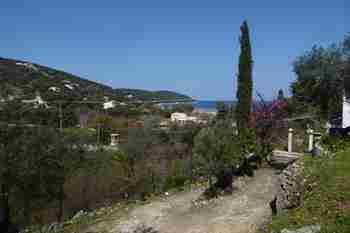 165,000 €
KALAMAKI BAY VIEW LAND, Apraos, Corfu
4565 m2
A beautiful olive grove close to the beautiful sandy bay at Kalamaki, this is a lovely plot.
Ref: 11524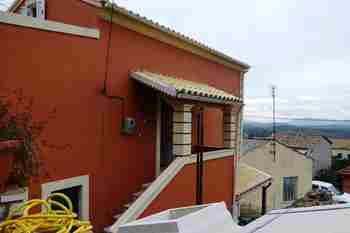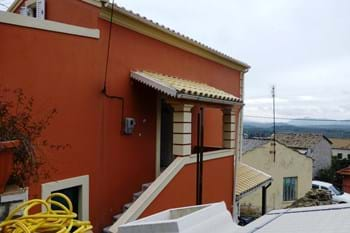 150,000 €
LEDA'S HOUSE, Skripero
3 Beds
2 Baths
1 Reception
85 m2
50 m2
Immaculately presented village home. Leda's house has a small courtyard garden and is situated in the middle of the upper part of the village, within walking distance of the shops, bus stop and cafes.
Ref: 10779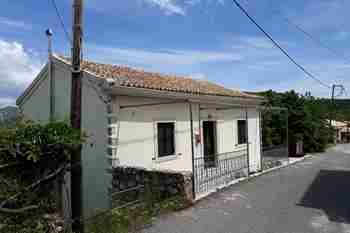 150,000 €
TRINITY VIEW, Sokraki, Corfu
2 Beds
2 Baths
2 Receptions
169 m2
558 m2
The present owners have almost completed renovating this lovely traditional house, there are just a few finishing touches and furnishings to be done!
Ref: 12579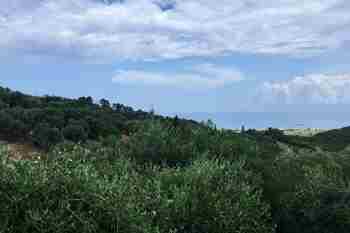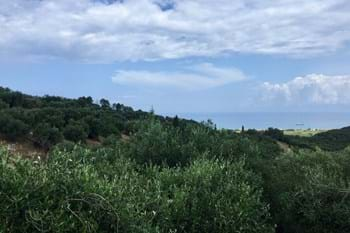 145,000 €
ALMIROS VIEW LAND, near Acharavi, Corfu
7800 m2
In a relatively undiscovered area of Corfu, these two beautiful plots have a gorgeous view towards the lake at St Spiridon's bay and the beach at Almiros.
Ref: 11425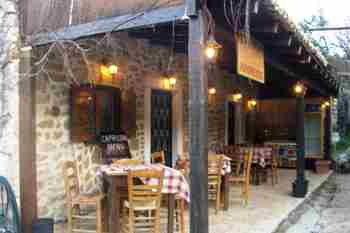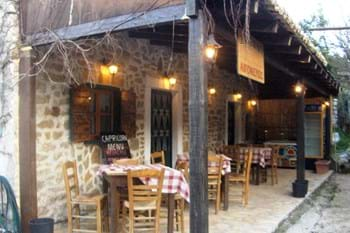 140,000 €
CAPRICORN, Old Perithia
110 m2
One of the original tavernas in this lovely mountain village - operating again after a few years of closure, Capricorn is a ready made business. The price includes the goodwill and the actual building and all the equipment.
Ref: 10690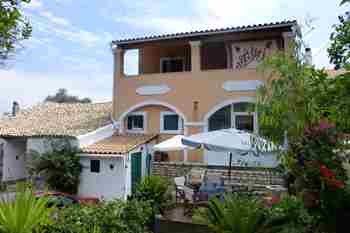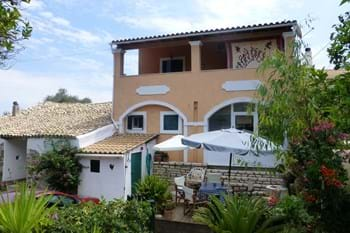 140,000 €
ELA ELA HOUSE, Agios Pandeleimonas
2 Beds
2 Baths
1 Reception
137 m2
280 m2
Surrounded by olive groves, this lovely house has a pretty garden and is in a very secluded position.
Ref: 10806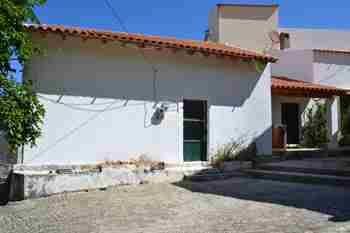 140,000 €
MULBERRY TREE HOUSE, Strongili, Agios Pandeleimonas
3 Beds
2 Baths
2 Receptions
128 m2
50 m2
Recently renovated by its present owners, this house now has a separate one bedroom apartment with a sun terrace and garden.
Ref: 15708
130,000 €
PANAYIA HOUSE, Skripero, Corfu
3 Beds
2 Baths
2 Receptions
140 m2
35 m2
Traditional village house in good condition right opposite the orthodox church, within walking distance of shops, cafe and buses.
Ref: 10658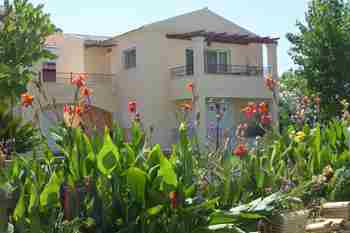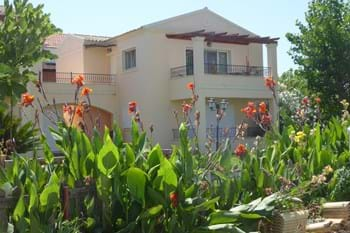 130,000 €
GOLDEN BEACH APARTMENT, Acharavi, Corfu
2 Beds
1 Bathroom
1 Reception
74 m2
This lovely two bedroom apartment is on a small, well maintained development very close to the beach.
Ref: 12595