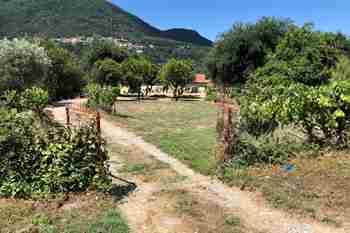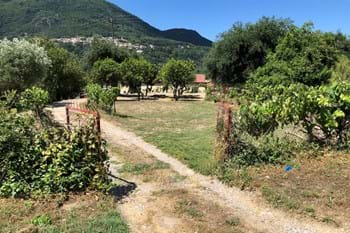 85,000 €
GASTOURI VILLAGE LAND, Gastouri
1200 m2
This pretty plot in Gastouri, home of the Achilleon Palace, is close to the village centre, and in a very convenient location. The plot has water and electricity close by and would be an easy plot to build on.
Ref: 16727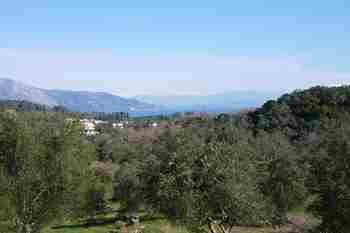 80,000 €
BIRDSONG LAND, Danilia/Poulades area
5991 m2
Centrally located, yet in a peaceful, relatively undeveloped area, this is a lovely plot with a gentle slope and good far-reaching views.
Ref: 10555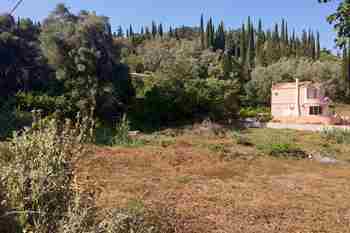 80,000 €
MILIA LAND, Kinopiastes, Corfu
2350 m2
Just a short walk from the village of Kinopiastes and a quick drive into Corfu Town, this land is ideally located for a family home or business.
Ref: 12582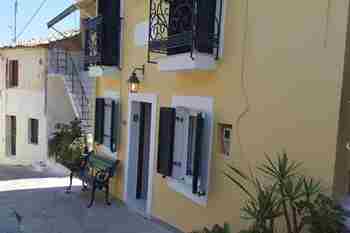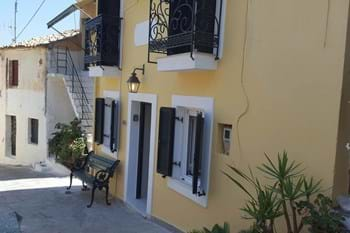 75,000 €
KINOPIASTES COTTAGE, Kinopiastes
2 Beds
1 Bathroom
1 Reception
50 m2
A pretty 2 bedroom cottage in a popular village (which boasts one of Corfu's best known restaurants) only 15 minutes drive from Corfu town, and offering easy access to beaches on both east and west coasts.
Ref: 10939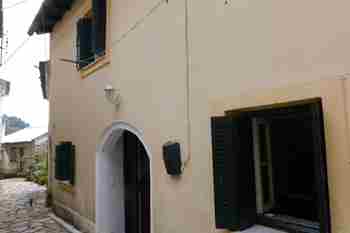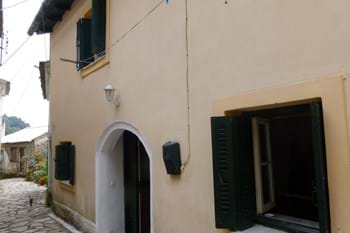 70,000 €
SINARADES COTTAGE, Sinarades
2 Beds
1 Bathroom
1 Reception
80 m2
A sweet, village house in the pathways of Sinarades.
Ref: 11071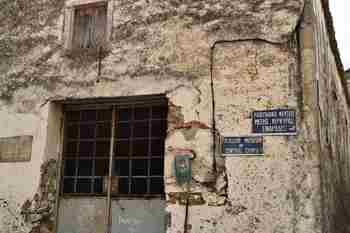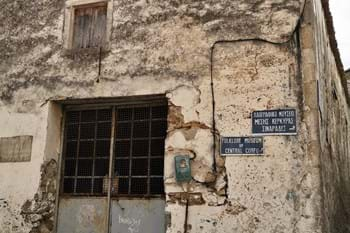 69,000 €
THE OLD OLIVE PRESS, Sinarades, Corfu
150 m2
A large, sturdy olive press in the centre of a very popular village, offering an interesting project with the potential for 2/3 bedrooms and spacious living area. The village is only 10 minutes drive from the beach resort of Agios Gordis, and 20 minutes from Corfu Town.
Ref: 13635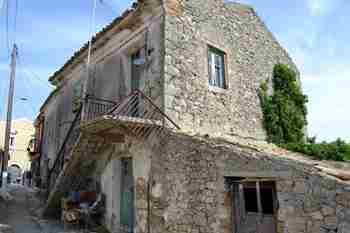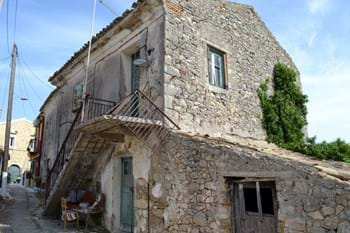 69,000 €
No. 1800, Kastellani
230 m2 60 m2
A large stone property in a pretty, convenient village, in need of complete renovation but with huge potential either for one large property, or two smaller ones.
Ref: 15704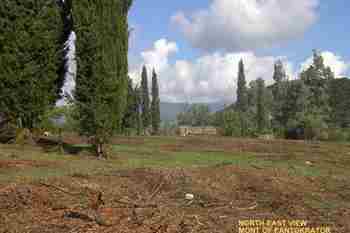 65,000 €
SAILOR'S LAND, Danilia, Corfu
6100 m2
In a quiet and rural area in the centre of the island, this plot is only a ten minute drive from Corfu town. Fairly level, with a slight slope at one end, the area has a lovely peaceful atmosphere.
Ref: 11494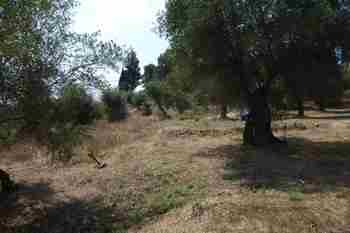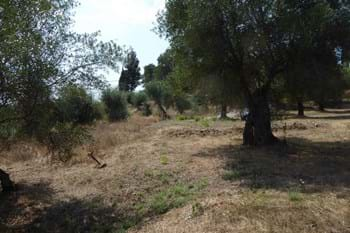 60,000 €
KALOGRIES LAND, Pelekas
3472 m2
Quietly located in the central part of the island, close to Aqualand, this economically priced plot of land is just a short drive to the pretty hilltop village of Pelekas and the well known sandy beach on the west coast.
Ref: 12612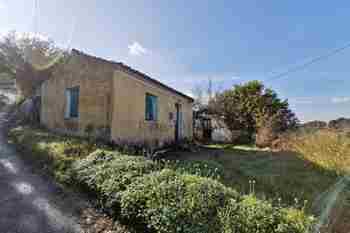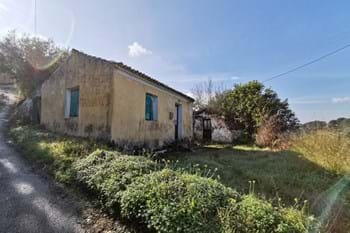 60,000 €
KOMBITSI COTTAGE, Kombitsi
35 m2 720 m2
Situated at the top of the hill, this property has lovely views across the valley.
Ref: 13671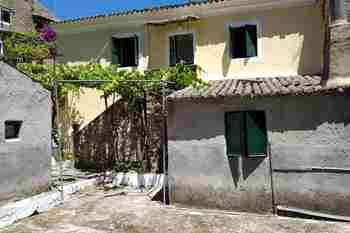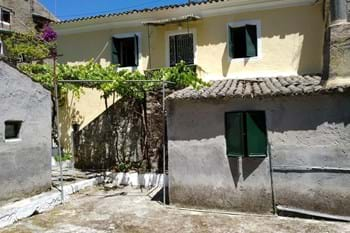 58,000 €
COURTYARD COTTAGE, Gastouri
2 Beds
1 Bathroom
2 Receptions
79 m2
271 m2
A pretty cottage with a garden in the traditional village of Gastouri.
Ref: 17744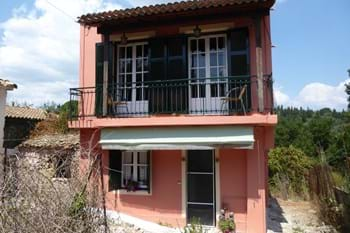 50,000 €
AFRA COTTAGE, Afra
3 Beds
1 Bathroom
1 Reception
76 m2
52 m2
Cute renovated cottage ready to move into in the popular village of Afra not far from Corfu town.
Ref: 10010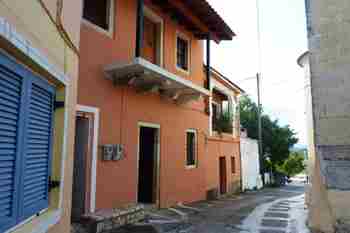 48,000 €
CHURCH SQUARE HOUSE, Kanakades
2 Beds
2 Baths
1 Reception
125 m2
With all of the structural work already completed, this lovely old house is in need of finishing off to its new owners' requirements. In the heart of a very traditional village, it has lots of character.
Ref: 10700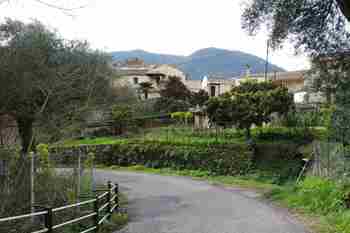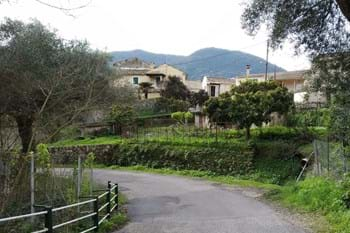 47,000 €
GASTOURI LAND, Gastouri
241 m2
A plot of land located near the centre of Gastouri village.
Ref: 17745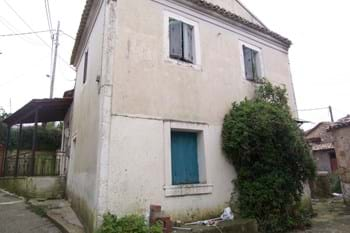 42,000 €
VILLAGE SQUARE HOUSE, Kastellani
2 Beds
1 Bathroom
1 Reception
81 m2
180 m2
A solid old house within sight of the village square in this lively village. In need of total renovation, but with potential to turn into a very attractive home.
Ref: 10364