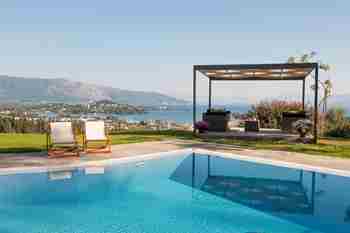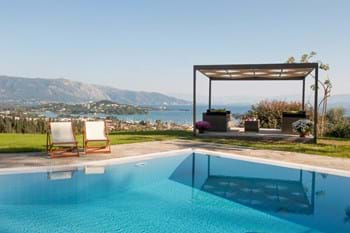 1,200,000 €
ISLANDS VIEW VILLA, Gouvia, Corfu
5 Beds
4 Baths
2 Receptions
300 m2
2300 m2
A gorgeous new, centrally located villa, set on a hillside above Gouvia Marina, with stunning views down to Kommeno, and the small islands of Vidos and Lazaretto. The property is designed to make the most of its wonderful position, and is set over 3 floors with all rooms looking to the views.
Ref: 11132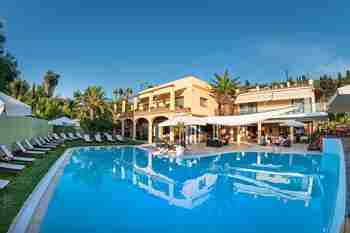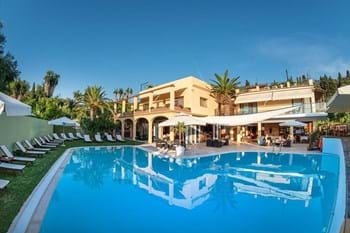 1,200,000 €
PELEKAS POOL COMPLEX, Pelekas
10 Beds
10 Baths
600 m2
1800 m2
A small complex of 10 luxury rooms, a huge swimming pool with sunbathing area, bar/restaurant, and the possibility ot develop a stunning roof terrace, or create additional accommodation.
Ref: 13659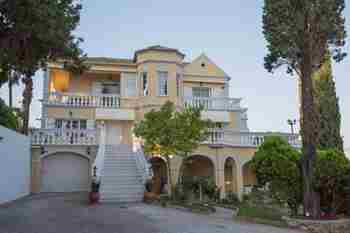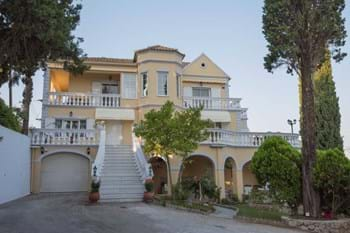 1,200,000 €
PALACE VILLA, Gastouri
7 Beds
6 Baths
3 Receptions
450 m2
2500 m2
A large, absolutely stunning property in a sought after location near the Achilleon Palace, the villa offers wonderful views, lovely gardens and a convenient location close to Corfu Town.
Ref: 17771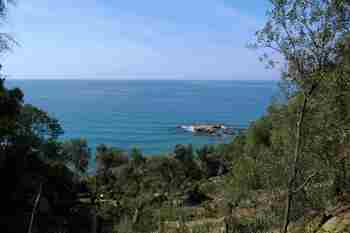 1,150,000 €
SUNSET BEACH LAND, Pentati
35000 m2
Approximately 150m of direct beachfront makes this stunning plot of 35,000 sq.m. extra special, providing an ideal location for an upmarket development, or stunning private property with immediate beach access.
Ref: 10505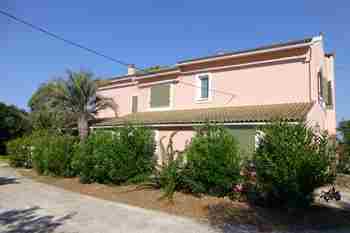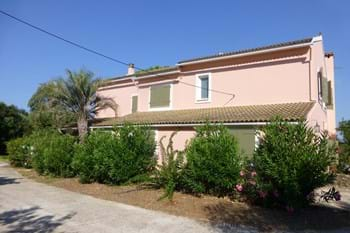 1,000,000 €
PINE TREE HOUSE, Agios Ioannis, Corfu
4 Beds
3 Baths
1 Reception
300 m2
8300 m2
This spacious family home on a hillside with large garden and excellent countryside views has recently been refurbished and redecorated. Just a short drive to the sandy west coast beaches, it is also within easy reach of Corfu town and the airport.
Ref: 10292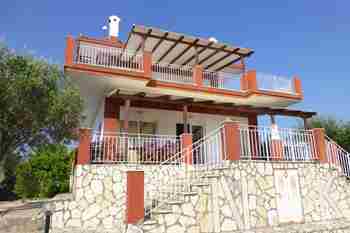 1,000,000 €
THE MARBLE HOUSE, Danilia, Corfu
4 Beds
4 Baths
1 Reception
320 m2
5500 m2
The Marble House is a luxury villa for sale in the central part of the island with wonderful views over towards the marina at Gouvia. It is conveniently located for easy access to both east and west coast beaches and just a short drive to the international airport and the centre of the old town of Corfu.
Ref: 10828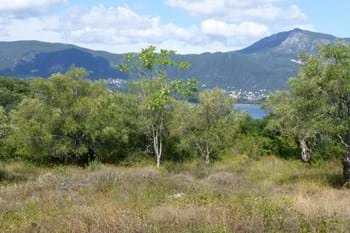 1,000,000 €
DAPHNILA BAY LAND, Kommeno, Corfu
6000 m2
Large,very gently sloping plot of land with good sea views up the north east coast on the prestigious Kommeno peninsular.
Ref: 11083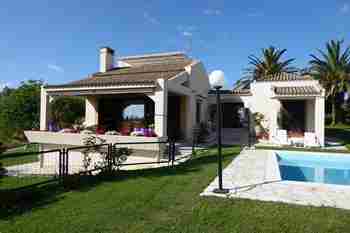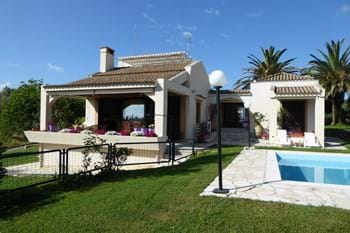 1,000,000 €
HIBISCUS ESTATE, Akrokefalo, Gouvia
5 Beds
4 Baths
2 Receptions
350 m2
23000 m2
This beautifully designed villa has a lovely south east facing view from the house and the swimming pool, and its own vineyard, producing both chardonnay and moscato wine!
Ref: 11263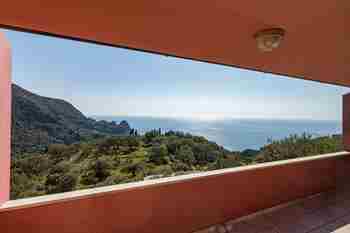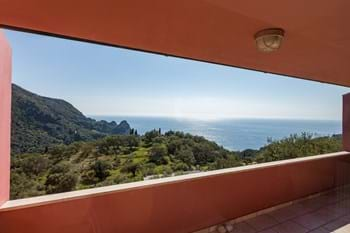 1,000,000 €
GOLDEN VIEW VILLA, Agios Gordis, Corfu
6 Beds
6 Baths
1 Reception
300 m2
2470 m2
A spacious, 6 bedroom property with panoramic views along the West coast, this villa is designed to offer several accommodation choices - one large villa or the main villa with separate guest or letting apartments. It's location is stunning and it is one of the few properties with views directly down to the bay of Agios Gordis.
Ref: 12615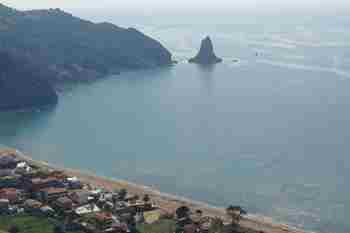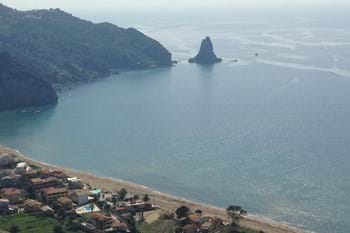 995,000 €
AG. GORDIS BAY VIEW HOUSE, Agios Gordis
4 Beds
4 Baths
2 Receptions
301 m2
6000 m2
This villa, located only 15 minutes from Corfu Town has stunning sea views over the beach at Ag. Gordis. The house has 2 bedrooms in the main section plus a separate guest apartment, and is situated on a large plot with cypress and olive trees.
Ref: 10933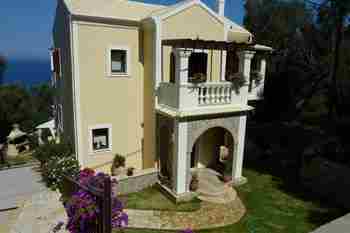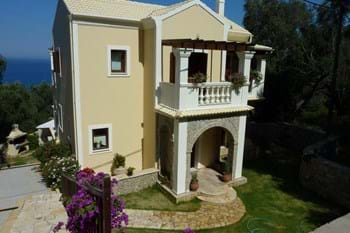 950,000 €
SUNSET DREAM VILLA, Pentati
4 Beds
4 Baths
1 Reception
200 m2
1200 m2
A fabulous new villa, virtually on the sea, with panoramic views of the west coast .
Ref: 10510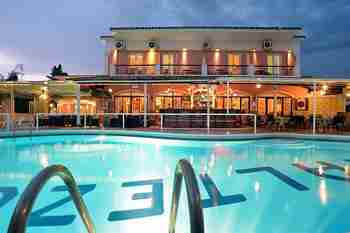 950,000 €
CENTRAL HOTEL 3
22 Beds
22 Baths
2 Receptions
1000 m2
1500 m2
A small family run hotel located conveniently close to Corfu Town, and only 250m from the beach, the hotel was refurbished in 2015 and has operated successfully for many years.
Ref: 17797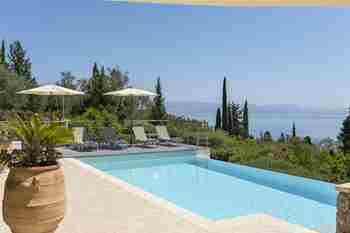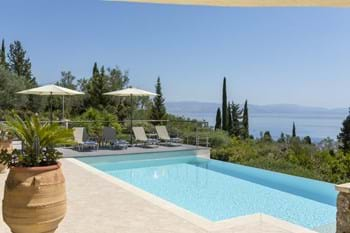 925,000 €
SEA BREEZE VILLA, Gastouri, Corfu
6 Beds
6 Baths
2 Receptions
200 m2
4000 m2
This is a gorgeous new 5 bedroom villa, near the popular village of Gastouri, convenient for Corfu Town, and only a short drive down to the sea. The house is wonderfully secluded yet accessible to all amenities.
Ref: 10651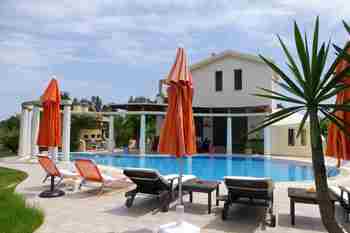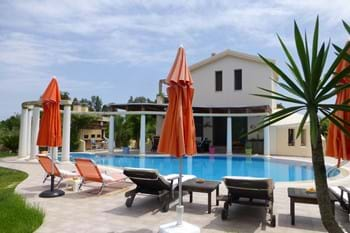 800,000 €
WATERSIDE, Alikes/Potamos, Corfu
5 Beds
4 Baths
2 Receptions
320 m2
1000 m2
One of the most unusual properties we have seen, this villa is striking and, despite being conveniently close to Corfu town is located in aa quiet peaceful setting, right on the riverbank.
Ref: 10964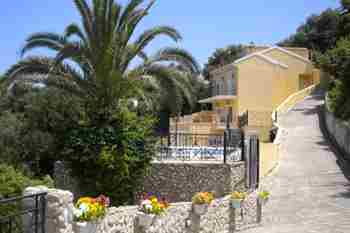 750,000 €
KATSARATIKA HOUSE, near Perama, Corfu
6 Beds
3 Baths
2 Receptions
230 m2
514 m2
A multi-level modern property with swimming pool, offering the potential for 3 self contained apartments - therefore suitable either as a large family home or a combination rental with owners accommodation.
Ref: 11503