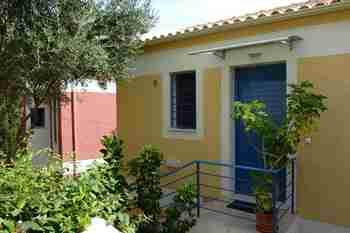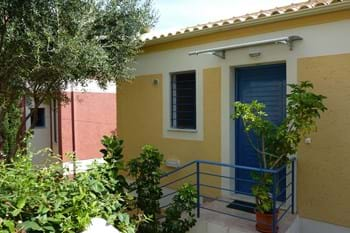 270,000 €
VERDE BLU BEACH HOUSE, Barbati, Corfu
3 Beds
2 Baths
1 Reception
110 m2
These are a different style of Corfu villa - comfort, luxury and convenience, virtually beachside, in the popular north east coast area of Barbati.
Ref: 10120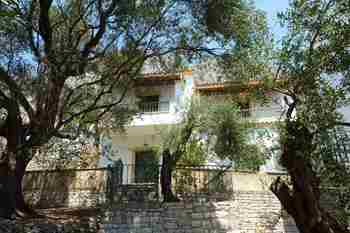 110,000 €
SEA VIEW APARTMENT, Glyfa, Corfu
This 2/3 bedroom apartment is only 50m from the pretty beach and taverna at Glyfa. It is a simple economical home in a very popular part of the north east coast. Ideal as a holiday home and has excellent letting potential.
Ref: 10220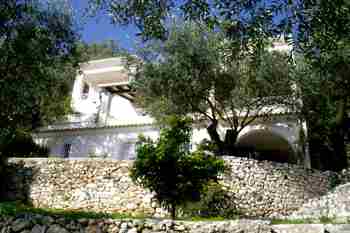 590,000 €
GARDEN VILLA, Barbati, Corfu
3 Beds
2 Receptions
180 m2
4400 m2
This is one of the most well presented and designed villas we have seen. Hidden away in the olive groves above Barbati, it is barely visible from the road and so enjoys both privacy and the convenience of this ever-popular family resort. Its elevated position means that it has wonderful views over the sea towards Corfu town, and across the top of the resort below.
Ref: 10124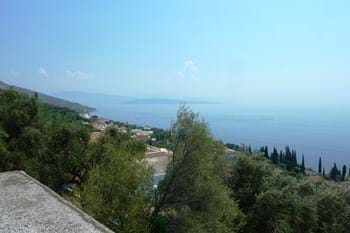 80,000 €
MOUNTAINSIDE STRUCTURE, Barbati
140 m2 6630 m2
Enjoying one of the most splendid views we have seen, this concrete base is the starting point for a lovely permanent or holiday home.
Ref: 10132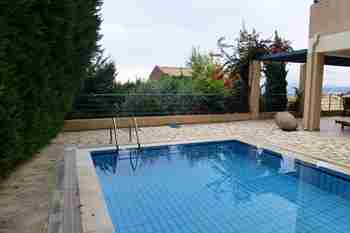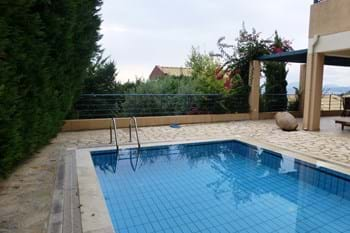 420,000 €
VERDE BLU, Barbati, Corfu
4 Beds
3 Baths
1 Reception
175 m2
170 m2
This modern villa with private swimming pool is built over three floors and is just a few steps from the beach at Barbati. One of only a few of this size in the Verde Blu development, it is for sale by a private owner.
Ref: 10866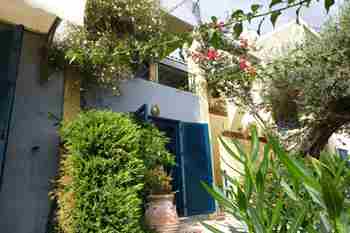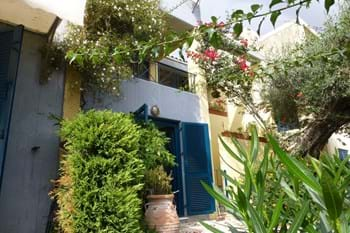 190,000 €
BEACH HOUSE, Barbati, Corfu
This three storey maisonette is part of the very popular Barbati Bay development. It is particularly private and has lovely sea views. Just minutes stroll to the beach.
Ref: 10989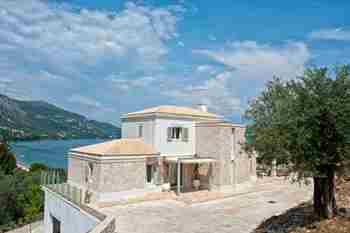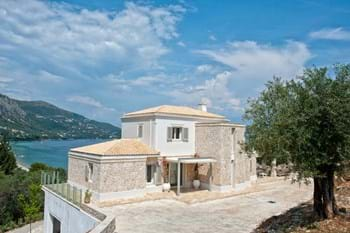 2,500,000 €
BARBATI SEASIDE VILLA, Barbati, Corfu
5 Beds
5 Baths
1 Reception
300 m2
9500 m2
An absolutely gorgeous newly completed villa set just by the beach in Barbati, with beach access down a small path. This is a lovely villa, with stunning sea and mountain views.
Ref: 11155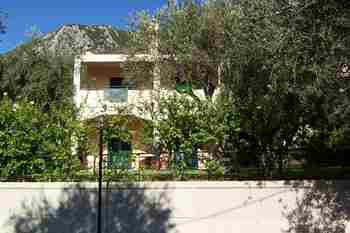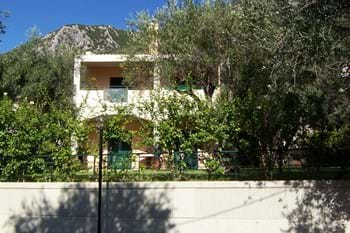 180,000 €
RIVIERA APARTMENT, Barbati
2 Beds
1 Bathroom
1 Reception
70 m2
Part of the very exclusive Riviera development at Barbati, this first floor apartment is comfortable and very well looked after.
Ref: 10127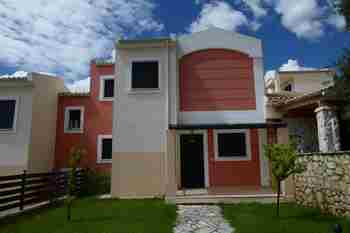 250,000 €
BARBATI COAST VILLA, Barbati, Corfu
2 Beds
2 Baths
75 m2
410 m2
Minutes from the sea, this villa is part of a prestigious development on the sea side of the road in Barbati, north east Corfu.
Ref: 11430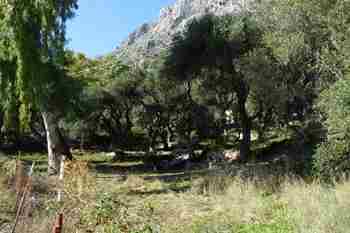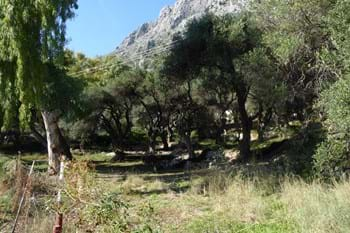 250,000 €
GLYFA LAND, Glyfa, Corfu
4148 m2
Just across the road from Glyfa beach - and an excellent taverna! - this land is one of those rare building plots that is both close to the sea and has a sea view. Big bonus: It is within the planning zone so has potential for a larger build than usual.
Ref: 11474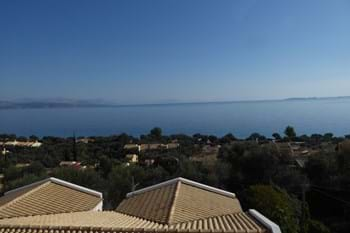 From 175,000 €
SEASHELLS, Barbati, Corfu
Beautifully presented, these apartments and maisonettes are in an elevated position overlooking the lovely beach of Barbati. An ideal holiday spot, they are currently successful rental properties.
Ref: 11463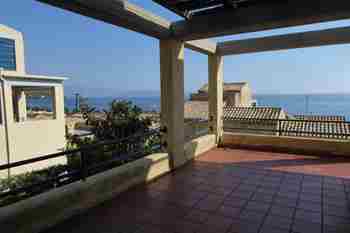 310,000 €
BARBATI BEACH HOUSE 2, Barbati, Corfu
5 Beds
5 Baths
180 m2
70 m2
One of the larger and completely detached houses on this development at Barbati, the lovely beach is a short stroll away.
Ref: 11507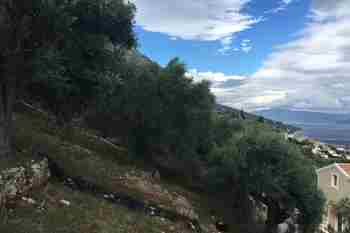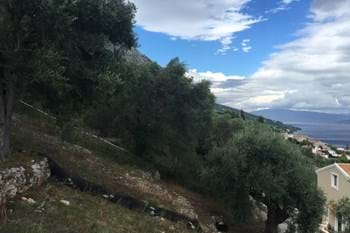 120,000 €
KATINA LAND, Barbati, Corfu
5200 m2
Beautiful plot with lovely sea views looking out to Corfu town.
Ref: 11434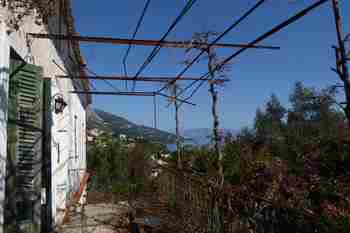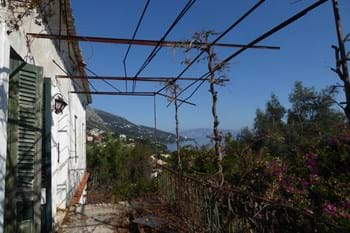 1,600,000 €
OLD WHITE MANSION, Barbati, Corfu
700 m2 4500 m2
This fabulous old manor house and attached olive press is in need of a new owner to renovate it and bring it back to its former glory. In a prime location just 150 m from the beach, this is a fantastic investment opportunity.
Ref: 11506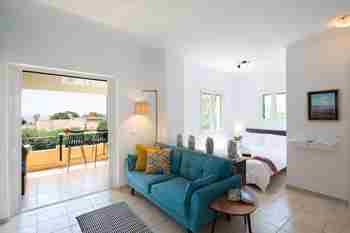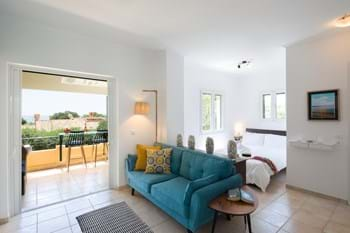 129,950 €
THE SEASIDE STUDIO, Barbati, Corfu
1 Bathroom
1 Reception
35 m2
A fabulous, newly refurbished studio on one of Corfu's best known beaches, this property has it all - location, contemporary design and high quality fixtures. It is a perfect couples beach retreat, as well as an ideal holiday letting investment.
Ref: 12583