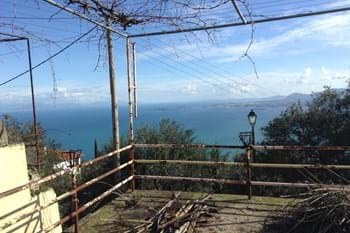 110,000 €
THE PISTA, Spartilas, Corfu
55 m2 190 m2
Originally a bar, this building could be converted to a two bedroom house with stunning views!
Ref: 11379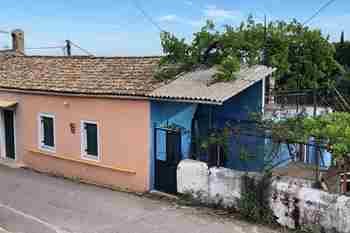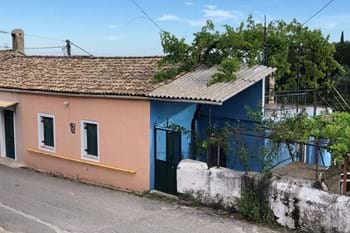 110,000 €
PERIKLES HOUSE, Spartilas
This cute little house fronts the road through Spartilas, and has a pretty courtyard and roof terrace with a lovely view.
Ref: 16714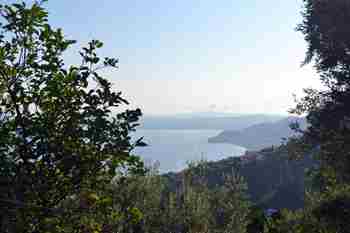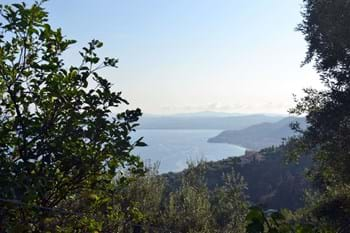 100,000 €
VIVI'S HOUSE, Apolisies
2 Beds
1 Bathroom
1 Reception
52 m2
2200 m2
A rare find! A pretty little stone cottage with beautiful views and lots of potential.
Ref: 17752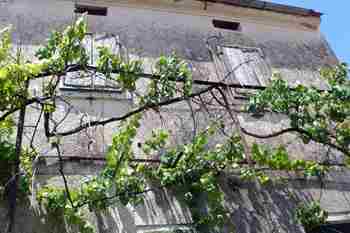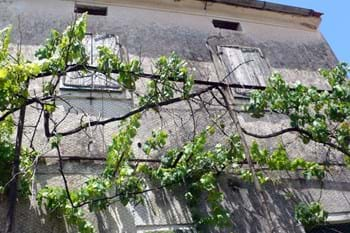 95,000 €
AGIA PARASKEVI HOUSE, Kinopiastes, Corfu
3 Beds
1 Reception
110 m2
127 m2
A lovely village property with a garden, views across the mountains and out towards Corfu Town.
Ref: 12578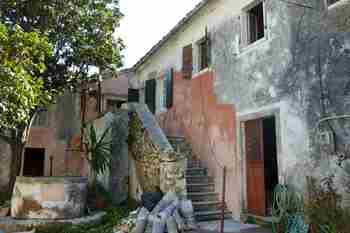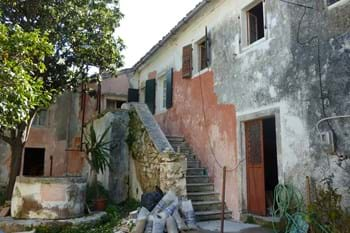 90,000 €
STONE WELL HOUSE, Skripero
2 Beds
1 Bathroom
1 Reception
160 m2
250 m2
A traditional Corfiot house in an enviable edge of village location, comprising the most attractive part of this old manor house in the lower part of Skripero village. It is offered for sale partly renovated. The vendor will completely renovate the roof and walls within the asking price, or will consider a lower offer.
Ref: 10682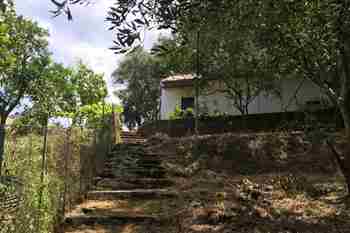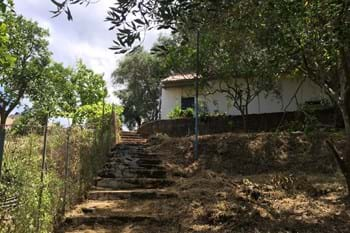 90,000 €
IONIAN VIEW, Messonghi, Corfu
2 Beds
2 Baths
60 m2
450 m2
A house in need of complete renovation, only 100m from the beach, and with a partial sea view, the house could be a lovely small holiday home.
Ref: 11429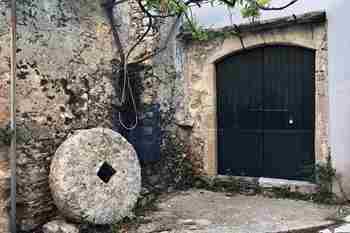 90,000 €
PERIKLES PRESS, Spartilas
115 m2
Right in the centre of the village, this beautiful old olive press is in its original condition waiting to be converted into an interesting home
Ref: 16717
89,000 €
STRONGILI STONE HOUSE, Strongili nr Agios Pandeleimonas, Corfu
2 Beds
1 Bathroom
1 Reception
67 m2
A very pretty stone cottage, ready for completion, featuring a large terrace with wonderful views down to the sea. The house has a small courtyard garden, and is only a few minutes drive down to the year round village of Acharavi.
Ref: 11403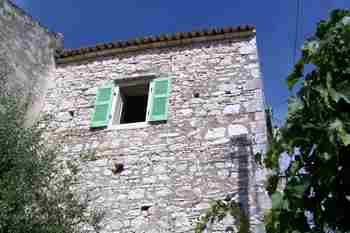 85,000 €
BODZO HOUSE, Kentroma
172 m2
Unusual stone house in the centre of this very sought after village. With masses of potential and lovely sea views.
Ref: 10398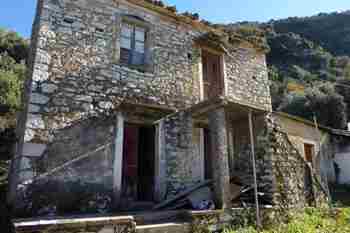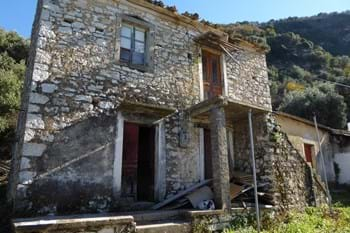 82,000 €
SPITI KOUKLOS, Strongili nr Agios Pandeleimonas, Corfu
2 Beds
1 Reception
100 m2
100 m2
On the edge of the hamlet of Strongili, in the hills above Acharavi, this renovation project seems to tick all the boxes. It has sea views, land for possible development, parking outside and is really attractive as well.
Ref: 11490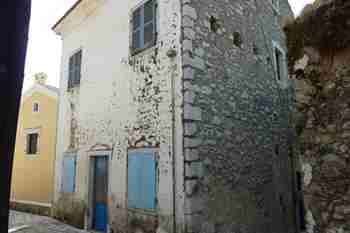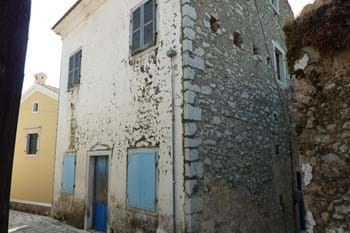 80,000 €
BLUE SHUTTER HOUSE, Spartilas
A beautifully proportioned house in the middle of this popular village.
Ref: 10270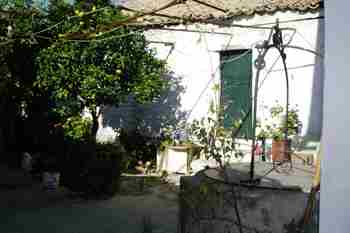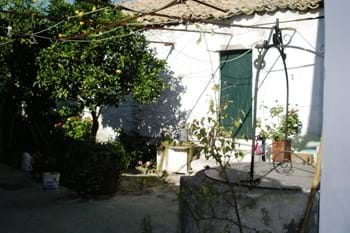 80,000 €
KRINI COURTYARD HOUSE, Krini, Corfu
3 Beds
1 Bathroom
2 Receptions
400 m2
500 m2
Walk through the archway in the wall just off the square and you are in a private oasis in the midst of this outrageously pretty hill village. The property covers three sides of a courtyard and the fourth is a blank wall, ensuring privacy on all sides.
Ref: 10421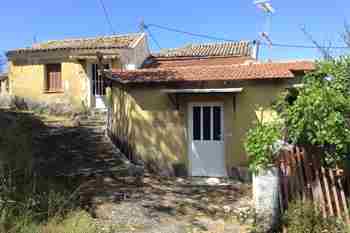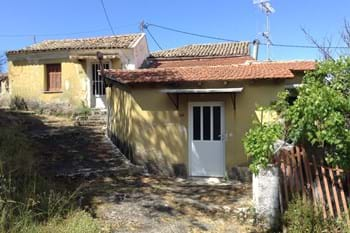 80,000 €
RIDGE HOUSE, Gardelades, Corfu
2 Beds
1 Bathroom
1 Reception
90 m2
50 m2
Ridge House is a collection of buildings right at the top of the village of Gardelades. There is footpath access and a tantalizing view to the west of the sea just around the corner from the house.
Ref: 11273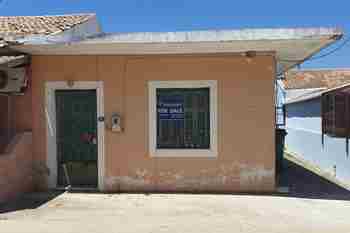 80,000 €
NIKOS HOUSE, Sidari, Corfu
2 Beds
1 Bathroom
1 Reception
52 m2
664 m2
This house is just a few minutes walk from the centre of Sidari and the famous Canal d'Amour beach. With a large garden at the back, it has lots of potential and a must see for Sidari lovers!
Ref: 11301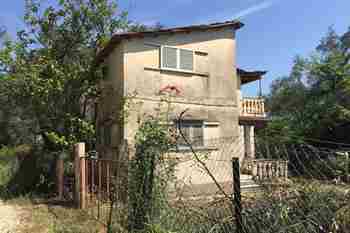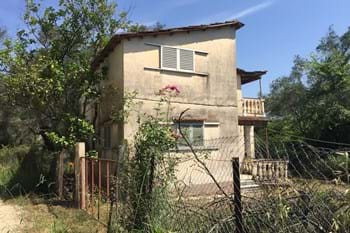 79,000 €
ST. PETER'S HOUSE, near Lefkimmi, Corfu
3 Beds
2 Baths
1 Reception
80 m2
400 m2
A 2 storey house, in need of modernisation, approximately 300m from the beach in the area of St. Peter, with very easy access to supermarkets, shops and restaurants in Lefkimmi and Kavos.
Ref: 11457