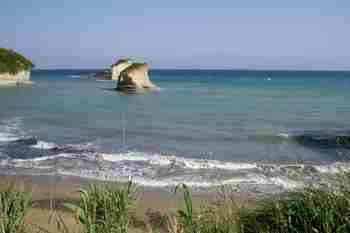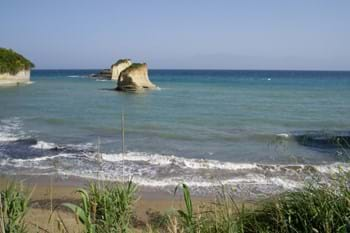 1,575,000 €
APOTRIPITI LAND AND BUILDING, Melitsa, Sidari
10500 m2
This plot of land is right on the sea, with excellent road access and potential to build up to 4,000 m2 due to its location within the town planning zone. As such it presents an incredible opportunity to acquire a prime location sea-side plot of land large enough for commercial purposes or to build a huge villa with privacy guaranteed due to the size of its grounds.
Ref: 10463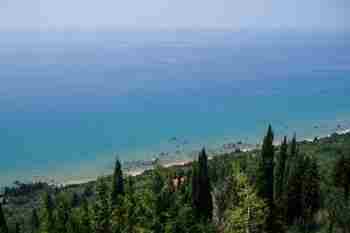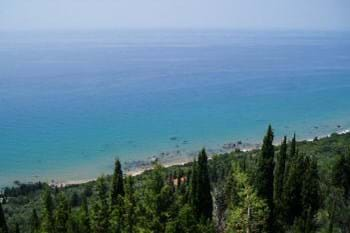 199,900 €
AGIOS GORDIS VIEW LAND, Ag Gordis
2400 m2
This land comes with current planning permission for a 3 bedroom/3 bathroom property and has those truly stunning sea views down to the 'sunset' coast. This, plus its location on a good road down to the beach area of Ag. Gordis, with all its facilities, makes it a highly desirable plot.
Ref: 10035
55,000 €
VILLAGE LAND, Gardelades
1370 m2
Building land on the outer edge of a pretty hill-village in west Corfu.
Ref: 10207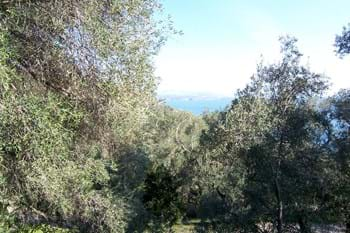 135,000 €
VIGLATSOURI LAND, Nisaki
5650 m2
A nice, large piece of land with sea views in this sought after area on the north east coast of Corfu.
Ref: 10482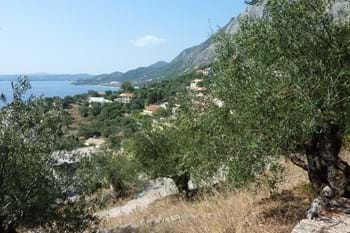 155,000 €
VOLTES LAND, Nisaki
3230 m2
Large plot of land with sea views close to all facilities at Nisaki. In the ideal area for investment purposes, this would be suitable for a luxury villa for rental.
Ref: 10488
120,000 €
BUTRINT VIEW LAND, Sarakinatika (Vigla)
2683 m2
Peacefully situated on a sloping hillside above the north east coast with a clear view over to Albania and the Butrint river this land will be popular with those who like to watch the ships pass by in the Corfu Straits New, lower price as from October 2007..
Ref: 10541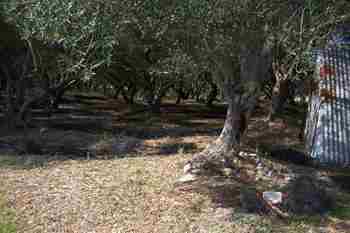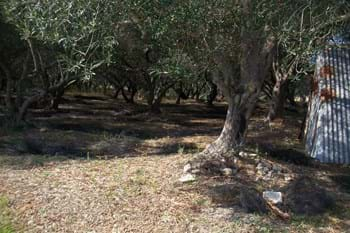 120,000 €
OLIVE GROVE LAND, Halikouna
5500 m2
Pretty, convenient land just a few minutes from the sea. This is reasonably priced building land, set in olive groves about 400m from the long sandy beach at Halikouna.
Ref: 10228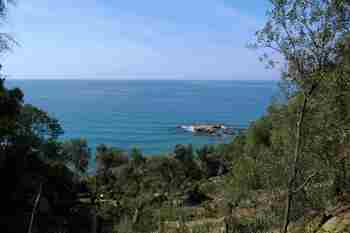 1,150,000 €
SUNSET BEACH LAND, Pentati
35000 m2
Approximately 150m of direct beachfront makes this stunning plot of 35,000 sq.m. extra special, providing an ideal location for an upmarket development, or stunning private property with immediate beach access.
Ref: 10505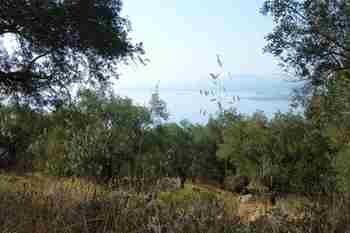 130,000 €
BLITERI LAND, Spartilas
3500 m2
A lovely gently sloping plot of land with a superb view, just outside the village of Spartilas.
Ref: 10275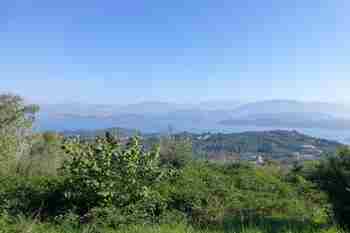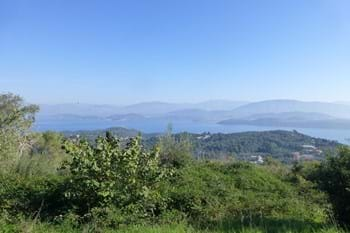 180,000 €
FOTIS LAND, Kokkokylas
4300 m2
Lovely plot of land with a sweeping north east panoramic view and a build potential of up to 200 m2. The neighbouring plot is also for sale which would double the build allowance.
Ref: 10419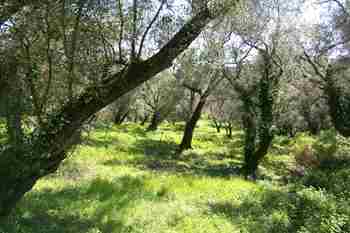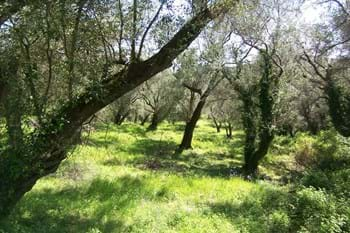 60,000 €
BELLA LAND, Ano Korakiana
2500 m2
Building land for sale on the eastern side of the village of Ano Korakiana. With part of the plot falling within the village boundaries, it would be permitted to develop the land quite intensively.
Ref: 10104
130,000 €
KOKKOKILAS LAND, Kokkokilas, Sinies
4200 m2
Four beautiful building plots, in a gently sloping olive grove, with lovely sea views over towards Albania.
Ref: 10404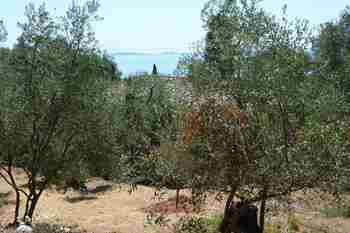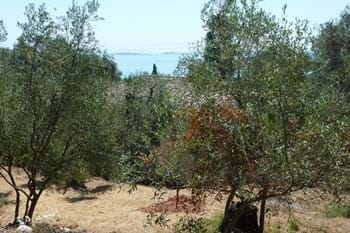 60,000 €
SCHOOL HOUSE LAND, Agios Markos
1548 m2
Gently sloping land for sale near the old village of Agios Markos. Less than 1km from the sea with extensive views towards Corfu town and mainland Greece.
Ref: 10049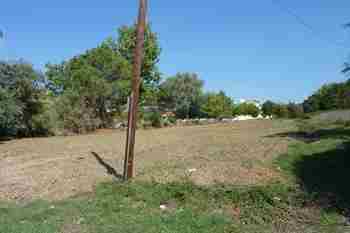 390,000 €
SANDY BEACH LAND, Agios Georgios (S)
3700 m2
This is 'easy build' plot of land, in a great location immediately across a quiet road from a long sandy beach. It represents an excellent commercial investment as it is entirely within the town planning zone, allowing a build potential of 1,200 m2.
Ref: 10020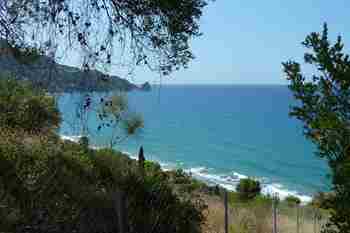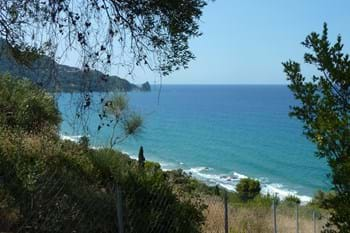 350,000 €
BAYFRONT LAND, Agios Gordis
6000 m2
Beautiful plot of land on a gradual slope down to the sea on the coast near the beach resort of Agios Gordios.
Ref: 10033