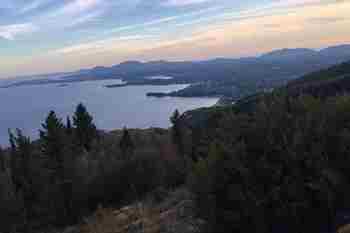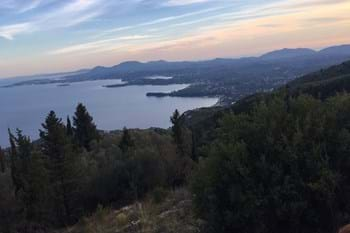 115,000 €
TOWER VIEW LAND, Spartilas, Corfu
2452 m2
This beautiful plot is a short walk to the centre of the village of Spartilas, but in a quiet, peaceful setting. With the most breathtaking views, right across the bay towards Corfu town and on the other side to the west coast, this is an ideal spot for the construction of a lovely villa.
Ref: 11470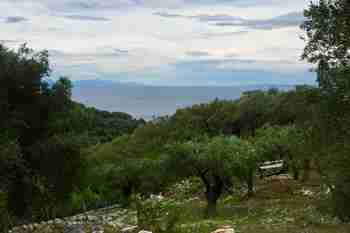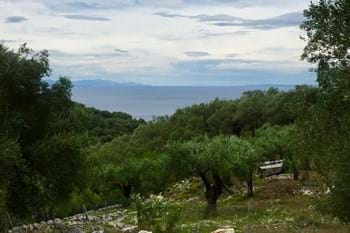 110,000 €
BOWTIE LAND, Nissaki, Corfu
2200 m2
A short distance from the main coast road, this is a good opportunity to buy a plot which can easily be divided into two, since it has access from two sides.
Ref: 11395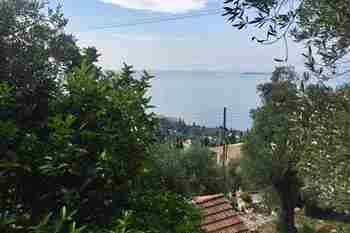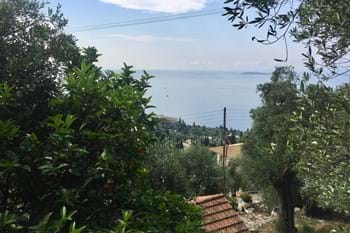 110,000 €
CORNFLOWER LAND, Apolisies, Corfu
1770 m2
A lovely plot of land on the side of the hill leading from Nisaki to Apolisies, this has lovely view south towards Corfu town and the mainland.
Ref: 11412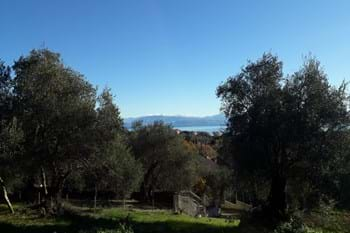 110,000 €
WILD IRIS LAND, Kato Korakiana
2418 m2
This pretty olive grove has lovely sea views to the south and is in a quiet area of Kato Korakiana.
Ref: 11495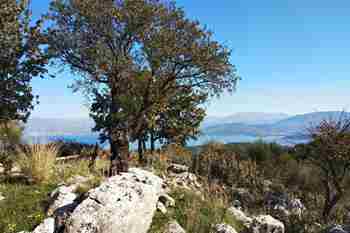 100,000 €
ROCKY LAND, Kassiopi
4097 m2
High in the hills above Kassiopi and with sea views towards the south of Corfu and across to the mainland, this building plot combines the best of both worlds - proximity to the facilities of a seaside harbour resort and peace and quiet in the immediate vicinity.
Ref: 10910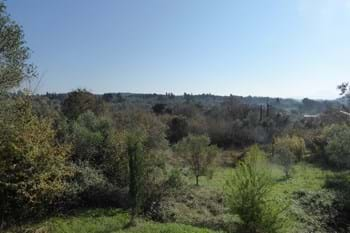 100,000 €
BLACKBERRY LAND, Gardelades
7000 m2
This large plot of land is on the outskirts of the village of Gardelades with pleasant open south facing views.
Ref: 11224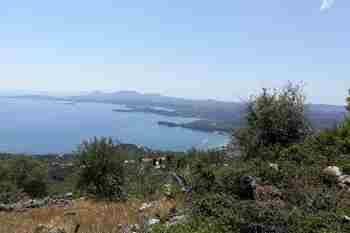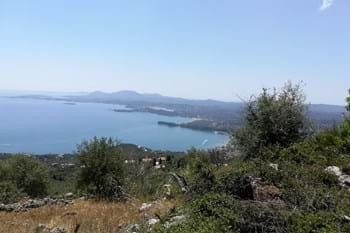 100,000 €
KABOULIA LAND, Spartilas
2724 m2
Plot in a quiet spot above the village of Spartilas with fabulous sea views.
Ref: 11393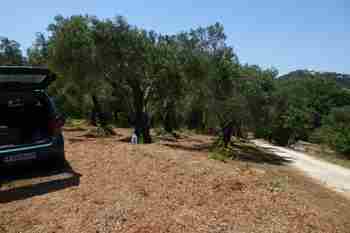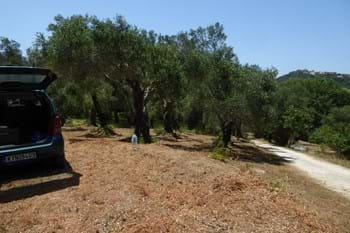 100,000 €
MEROVIGLI LAND, Gardelades
4100 m2
Close to the villages of Gardelades and Liapades, this plot of land boasts a selection of established and newly planted olive trees.
Ref: 12590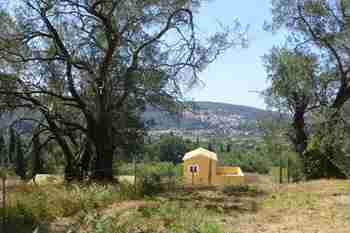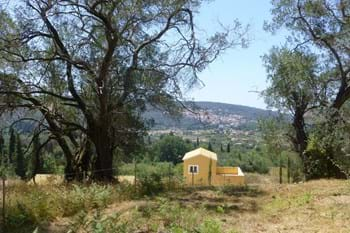 99,000 €
LIAPADES VIEW, Gardelades
8020 m2
A lovely plot on the outskirts of Gardelades, in a peaceful and quiet location, yet just a short drive to the beach at Liapades.
Ref: 11077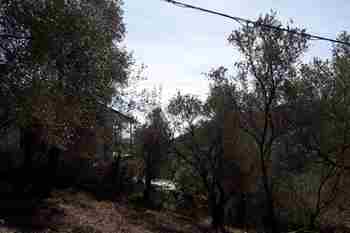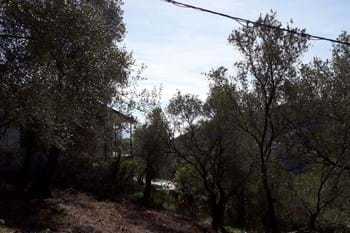 99,000 €
KERASIA LAND, Kerasia, Corfu
2017 m2
In the very sought after area above Kerasia Beach on the north east coast, this pretty plot enjoys sea and mountain views.
Ref: 11516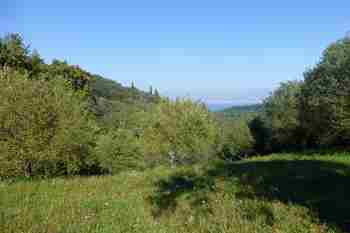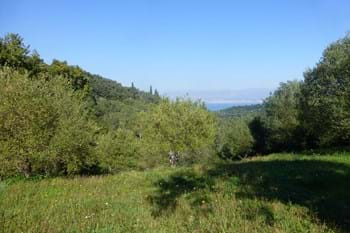 95,000 €
KREMITHAS LAND, Kremithas, near Kassiopi
1700 m2
This conveniently sized plot of land with a distant sea view is just a short drive from Kassiopi and the harbour at Agios Stefanos.
Ref: 11098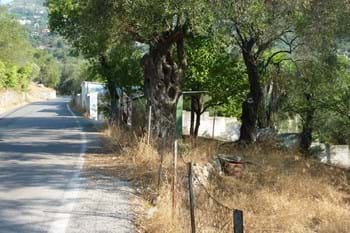 89,000 €
KOKINOI LAND, Spartilas
1643 m2
Just a few bends up the main road to Spartilas, this land is in a lovely position, enjoying beautiful views. Having a long enough road frontage permits building of up to 150 sqm.
Ref: 10262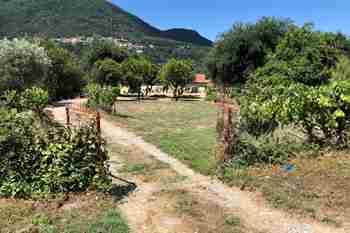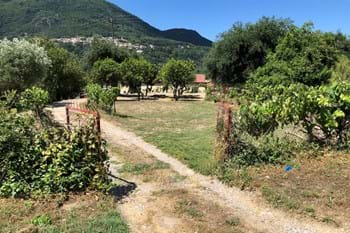 85,000 €
GASTOURI VILLAGE LAND, Gastouri
1200 m2
This pretty plot in Gastouri, home of the Achilleon Palace, is close to the village centre, and in a very convenient location. The plot has water and electricity close by and would be an easy plot to build on.
Ref: 16727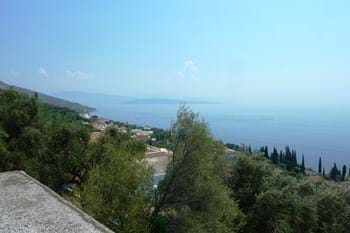 80,000 €
MOUNTAINSIDE STRUCTURE, Barbati
140 m2 6630 m2
Enjoying one of the most splendid views we have seen, this concrete base is the starting point for a lovely permanent or holiday home.
Ref: 10132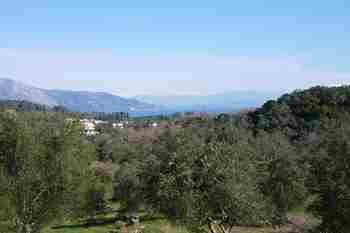 80,000 €
BIRDSONG LAND, Danilia/Poulades area
5991 m2
Centrally located, yet in a peaceful, relatively undeveloped area, this is a lovely plot with a gentle slope and good far-reaching views.
Ref: 10555