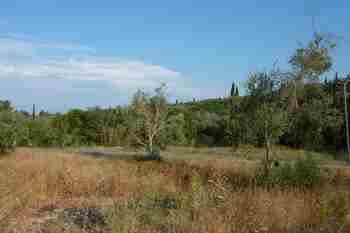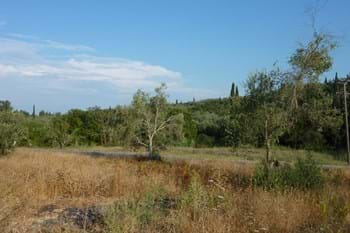 140,000 €
FARMER'S LAND, Doukades
7200 m2
Attractive, level plot of land in a popular location on the road to the village of Doukades with its year-round tavernas in the square.
Ref: 10718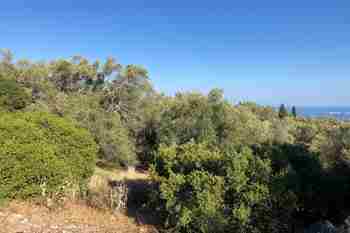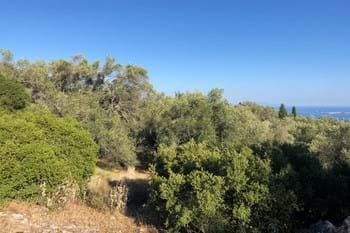 140,000 €
ALONI, Spartilas
40 m2 2500 m2
A pretty, fairly flat plot of land and small building just outside the village of Spartilas.
Ref: 16728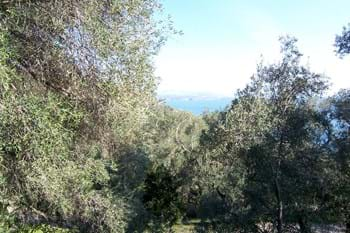 135,000 €
VIGLATSOURI LAND, Nisaki
5650 m2
A nice, large piece of land with sea views in this sought after area on the north east coast of Corfu.
Ref: 10482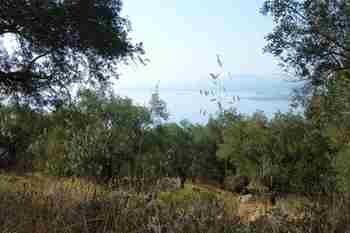 130,000 €
BLITERI LAND, Spartilas
3500 m2
A lovely gently sloping plot of land with a superb view, just outside the village of Spartilas.
Ref: 10275
130,000 €
KOKKOKILAS LAND, Kokkokilas, Sinies
4200 m2
Four beautiful building plots, in a gently sloping olive grove, with lovely sea views over towards Albania.
Ref: 10404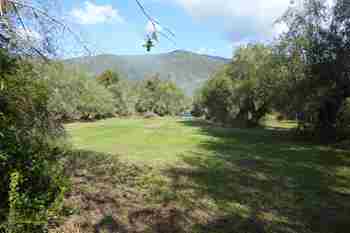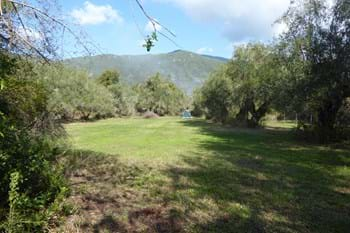 130,000 €
MUSHROOM LAND, Ipsos
9800 m2
Not far from the lively resort of Ipsos, this lovely plot of land is fenced and gated and rises from the meadow at the lower part to a wooded hillside at the top.
Ref: 11368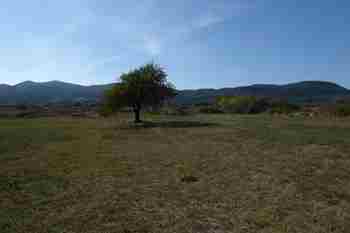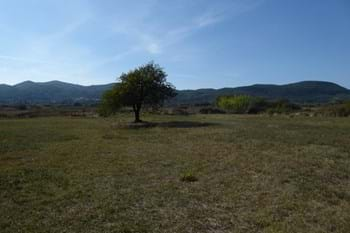 129,000 €
SUNNY LAND, Ropa Valley
9260 m2
Two separate plots of land, to be sold together, forming a lovely flat field with frontage on to the main valley road and views towards the distant hills to the west.
Ref: 11477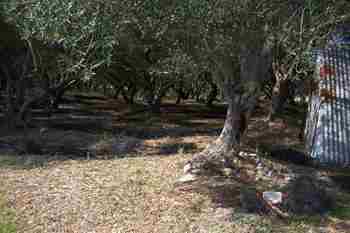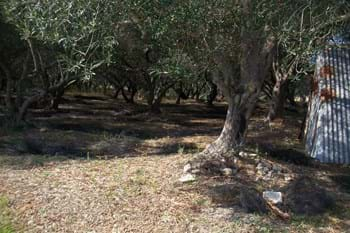 120,000 €
OLIVE GROVE LAND, Halikouna
5500 m2
Pretty, convenient land just a few minutes from the sea. This is reasonably priced building land, set in olive groves about 400m from the long sandy beach at Halikouna.
Ref: 10228
120,000 €
BUTRINT VIEW LAND, Sarakinatika (Vigla)
2683 m2
Peacefully situated on a sloping hillside above the north east coast with a clear view over to Albania and the Butrint river this land will be popular with those who like to watch the ships pass by in the Corfu Straits New, lower price as from October 2007..
Ref: 10541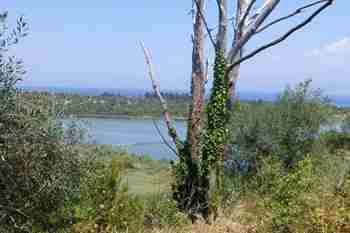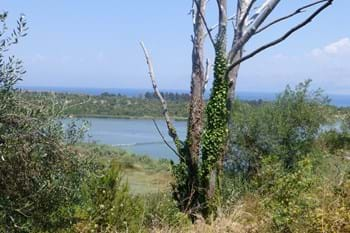 120,000 €
PRENTOULIS LAND, Near St Spiridons Bay
3469 m2
This easy-to-build on plot of land is conveniently placed on the side of the road, is close to the beach at St Spiridon's Bay and has views over the lake and nature reserve to the sea.
Ref: 10876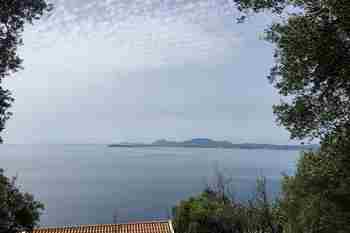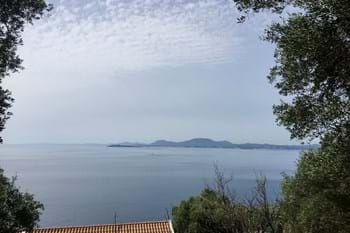 120,000 €
HOLLYHOCK LAND, Nissaki, Corfu
1500 m2
Close to the main coast road, so within an easy walk of the centre of Nissaki, this plot has excellent sea views.
Ref: 11427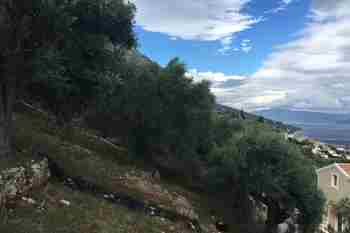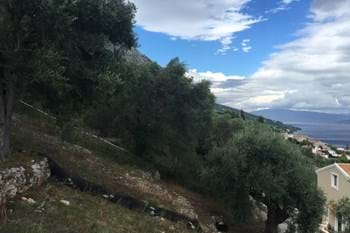 120,000 €
KATINA LAND, Barbati, Corfu
5200 m2
Beautiful plot with lovely sea views looking out to Corfu town.
Ref: 11434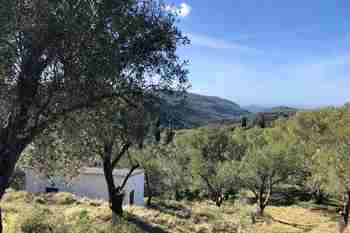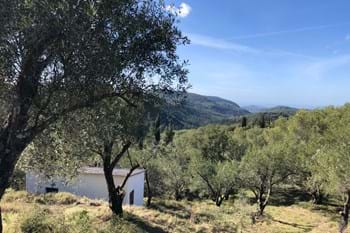 120,000 €
SOULI LAND, Spartilas
4012 m2
One of the most beautiful plots we have seen, this has far reaching views towards the north west, so enjoys a fabulous sunset.
Ref: 14680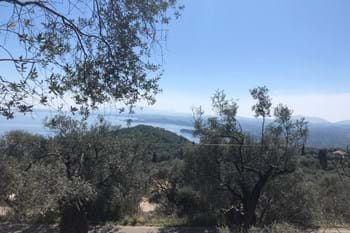 120,000 €
PLAYA LAND, Spartilas
1886 m2
This plot ticks lots of of the boxes. It has a beautiful sea view, easy road access and is just few minutes drive to the nearest beach and to the center of Spartilas village.
Ref: 14697
115,000 €
PLAKA OLIVE GROVES, Kassiopi, Corfu
4372 m2
Three individual plots of land in a high hillside location above Kassiopi. Plot 1: 4372 m2 Plot 2: 4815 m2 Plot 3: 6867 m2
Ref: 11320