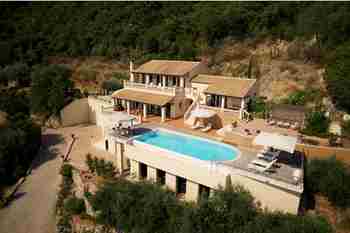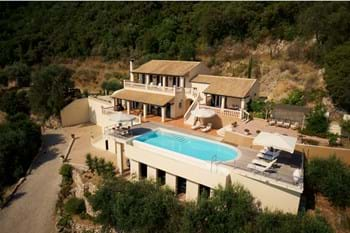 1,400,000 €
MAINLAND VIEW VILLA, Benitses, Corfu
4 Beds
3 Baths
1 Reception
200 m2
10700 m2
A lovely villa set in a large plot on the mountainside above the south east coast, offering glorious views down to the sea and across to the Greek mainland, the villa enjoys total seclusion and privacy.
Ref: 11241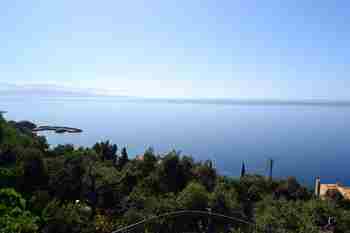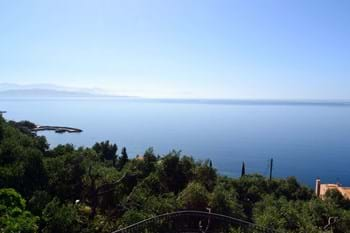 1,400,000 €
VILLA SPYROS, Nissaki
3 Beds
4 Baths
1 Reception
244 m2
4000 m2
Villa Spyros is a delightful three bedroom property not far from the harbour and beach at Nissaki. With fabulous sea views and a large swimming pool this is a perfect holiday rental villa in a very sought after location.
Ref: 14700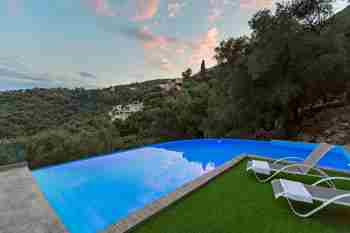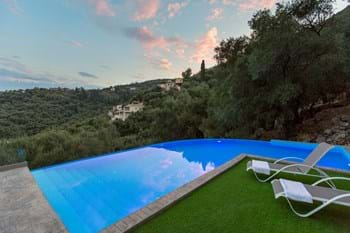 1,400,000 €
AGNI HIDEAWAY, Agni
3 Beds
4 Baths
1 Reception
170 m2
2000 m2
A spacious, modern property with sea views just a short drive from Agni Bay.
Ref: 17803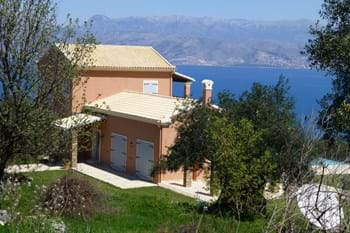 1,350,000 €
VILLA AETOS, Kassiopi, Corfu
4 Beds
5 Baths
2 Receptions
386 m2
A truly spectacular four bedroom villa, recently completed, above Kassiopi, with views down to the bay of Avlaki.
Ref: 10351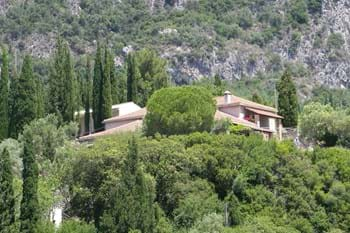 1,300,000 €
PALEOKASTRITSA ESTATE, Paleokastritsa
7 Beds
6 Baths
4 Receptions
200 m2
6400 m2
Unique estate for sale in the centre of this well-known beauty spot. Perched on a headland there is a new and breathtaking view from every angle.
Ref: 10493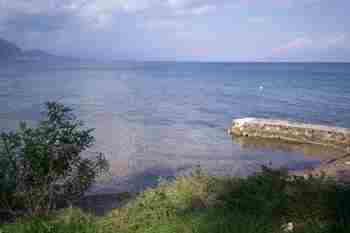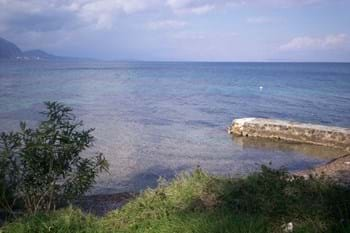 1,250,000 €
TURQUOISE HARBOUR VILLAS, Boukari
12 Beds
12 Baths
3 Receptions
480 m2
4000 m2
Three unique villas built in contemporary style each with a private swimming pool, only 100m from a tiny turquoise harbour, on the calm south east coast, just a short distance from the well known village of Boukari. The villas are recently completed to a high standard, and represent an excellent letting investment.
Ref: 10141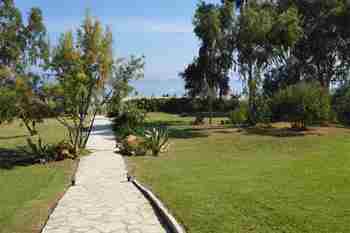 1,250,000 €
BEACH HAVEN VILLA 1, Apraos, Corfu
4 Beds
4 Baths
2 Receptions
180 m2
2500 m2
One of a pair of villas right on one of the best beaches in Corfu - the garden path finishes on the sand! This modern 4 bedroom villa is perfect in every way - spacious, well constructed, amazing location, and close to the amenities of Kassiopi and Acharavi.
Ref: 11464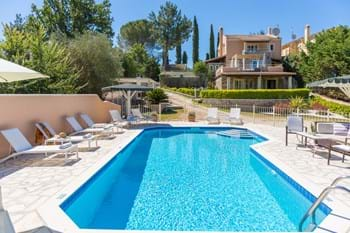 1,200,000 €
VILLA NIKOLAS, Dassia, Corfu
7 Beds
5 Baths
3 Receptions
293 m2
2000 m2
This unusual 7 bedroom villa, with two swimming pools is only 200m from the beach, and a short walk from shops and restaurants.
Ref: 10162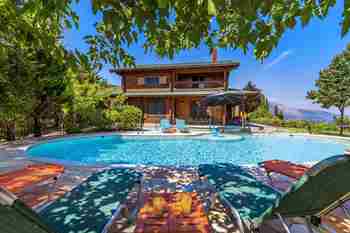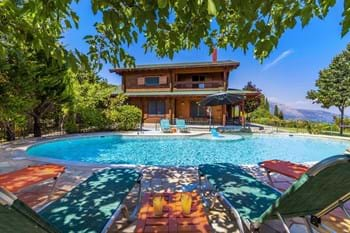 1,200,000 €
THE NEST, Kato Korakiana, Corfu
5 Beds
2 Baths
1 Reception
230 m2
4750 m2
This eco-friendly villa, constructed of top quality wood to the highest specifications, commands an imposing position on a hillside in the Agia Eleni district of Kato Korakiana, and has wonderful far reaching views towards Corfu town, the Marina and up the east coast.
Ref: 10712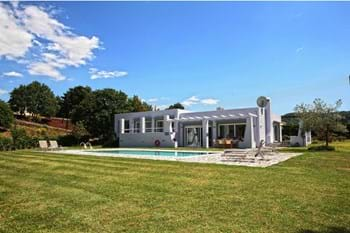 1,200,000 €
VOTANA BEACH VILLA, Avlaki, Corfu
4 Beds
4 Baths
208 m2
4300 m2
A spacious 4 bedroom villa only 50m from the beach, in the prestigious area of Kassiopi. This is an attractive open plan villa, with lovely landscaped gardens and patio areas.
Ref: 10778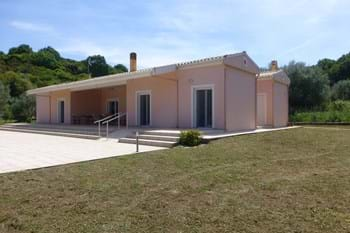 1,200,000 €
FILITSA, Avlaki, Corfu
5 Beds
4 Baths
1 Reception
185 m2
4000 m2
Filitsa is a newly built, single storey villa, on a large level plot of land just 100m from the beach at Avlaki. The villa is ideal for family holidays, and for those with mobility problems.
Ref: 11050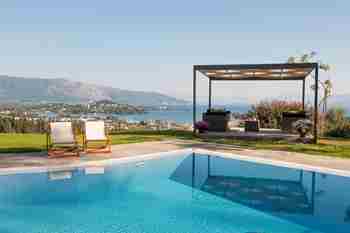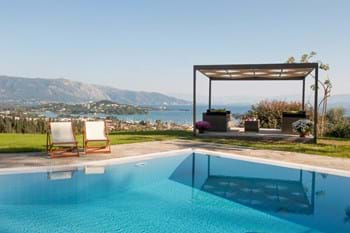 1,200,000 €
ISLANDS VIEW VILLA, Gouvia, Corfu
5 Beds
4 Baths
2 Receptions
300 m2
2300 m2
A gorgeous new, centrally located villa, set on a hillside above Gouvia Marina, with stunning views down to Kommeno, and the small islands of Vidos and Lazaretto. The property is designed to make the most of its wonderful position, and is set over 3 floors with all rooms looking to the views.
Ref: 11132
1,200,000 €
VILLA CLEMENTINE, Dassia, Corfu
5 Beds
5 Baths
1 Reception
201 m2
4050 m2
This immaculate 5 bedroom property needs to be viewed to be truly appreciated. Located only 250m from the beach, and only a few minutes drive to Corfu Town, absolutely everything has been considered for convenience and comfort in beautiful surroundings.
Ref: 11356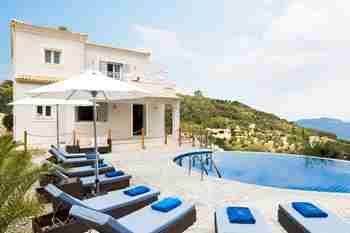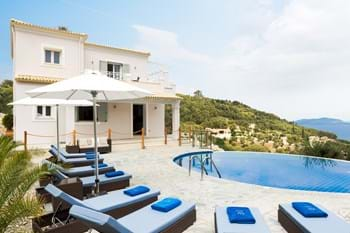 1,200,000 €
VILLA ANTHOS, Kerasia, Corfu
4 Beds
4 Baths
1 Reception
160 m2
2100 m2
Villa Anthos is superbly located on the hillside overlooking the prestigious north east coast of Corfu with views over to the mainland. A short drive down to the beach at Kerassia and a local shop and bakery within walking distance make this property a popular choice.
Ref: 11499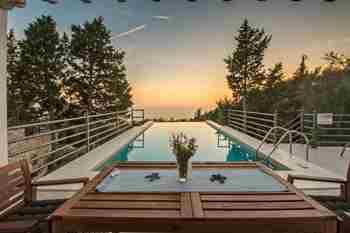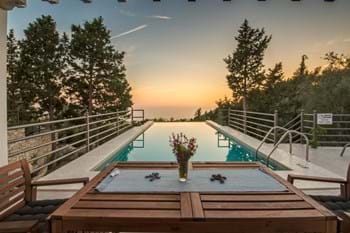 1,200,000 €
KASTANIDA HOUSES, Kastanida, Paxos
4 Beds
4 Baths
2 Receptions
150 m2
2054 m2
Two identical villas, each with their own private pool, in the quiet hamlet of Kastanida on the West coast of Paxos.
Ref: 12549