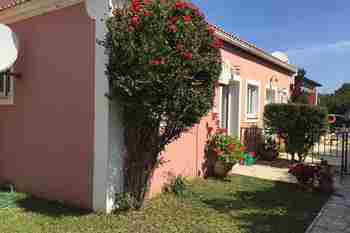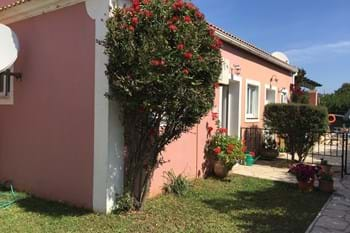 68,000 €
ST. GEORGES COTTAGE, St Georges (South), Corfu
1 Bedroom
1 Bathroom
42 m2
18 m2
A pretty one bedroom house, in a small development only 150m from the sandy beach of St. Georges South. The property is for sale fully furnished and equipped so it is an immediately ready to occupy holiday home, in perfect condition and a great location.
Ref: 10997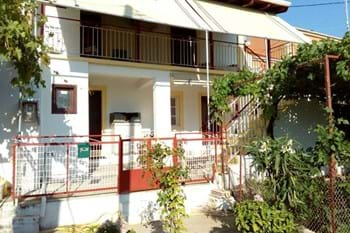 65,000 €
RED GATE HOUSE, Strinilas
2 Beds
2 Baths
91 m2
78 m2
This very traditional house in the mountain village of Strinilas is old fashioned, but ready to move into!
Ref: 11344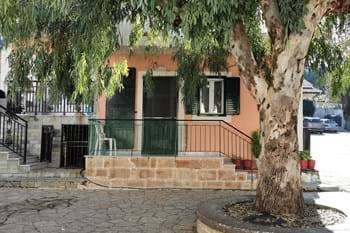 63,000 €
VITALADES COTTAGE, near Lefkimmi
1 Bedroom
1 Bathroom
1 Reception
40 m2
10 m2
A perfect holiday bolthole, this little house is on the square of the pretty village of Vitalades, only 3km from the fabulous long sandy beach of Gardenos.
Ref: 13661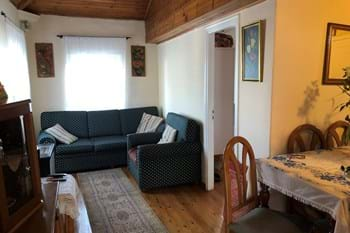 63,000 €
10 STEPS COTTAGE, Agios Matheos
1 Bedroom
1 Bathroom
1 Reception
38 m2
8 m2
Small cottage just off the main street in the popular village of Agios Matheos, this is an ideal holiday retreat, only a few minutes drive from the long sandy beach at Paramonas.
Ref: 13662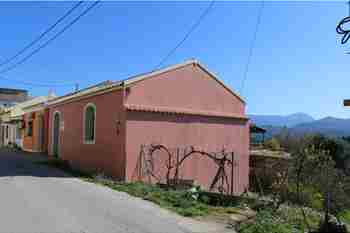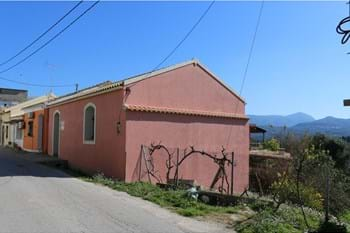 60,000 €
GPAPEFRUIT HOUSE, Kavalouri
76 m2 920 m2
A pretty house with a large garden and lovely views across the valley in the traditional village of Kavalouri.
Ref: 14690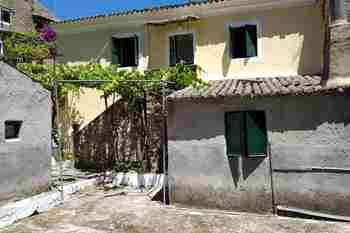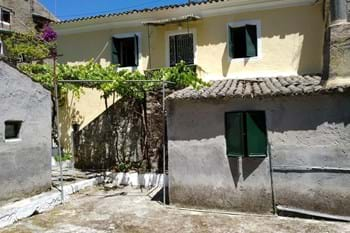 58,000 €
COURTYARD COTTAGE, Gastouri
2 Beds
1 Bathroom
2 Receptions
79 m2
271 m2
A pretty cottage with a garden in the traditional village of Gastouri.
Ref: 17744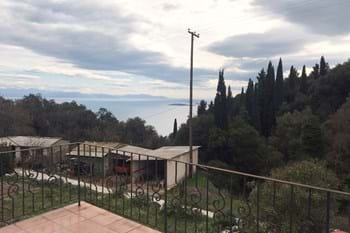 55,000 €
CHAMOMILE HOUSE, Spartilas, Corfu
2 Beds
2 Baths
75 m2
60 m2
Sweet two bedroom village house in the lovely village of Spartilas with its glorious sea views and so much more...
Ref: 11497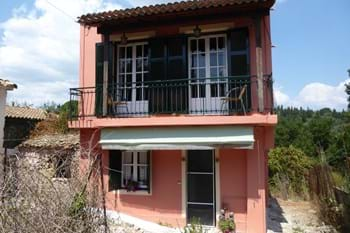 50,000 €
AFRA COTTAGE, Afra
3 Beds
1 Bathroom
1 Reception
76 m2
52 m2
Cute renovated cottage ready to move into in the popular village of Afra not far from Corfu town.
Ref: 10010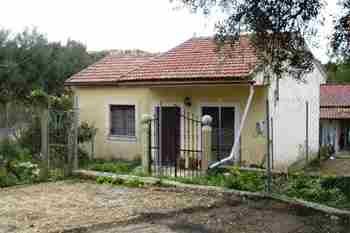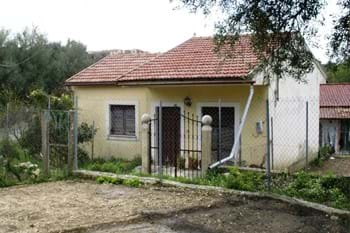 48,000 €
GRANDPA'S HOUSE, Makrades
1 Bedroom
1 Bathroom
1 Reception
53 m2
195 m2
Sweet detached bungalow with garden just a few steps from a narrow surfaced village road.
Ref: 10459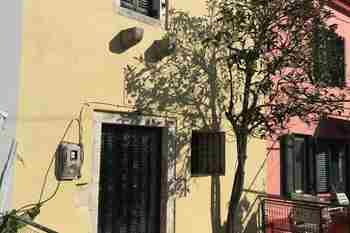 48,000 €
PELEKITO COTTAGE, Pelekito
2 Beds
1 Bathroom
1 Reception
60 m2
This cute little house is ready to move into and an ideal easy to maintain holiday home. Within walking distance of a lovely sandy beach!
Ref: 17761
45,000 €
MATCHBOX COTTAGE, Sokraki
1 Bedroom
1 Bathroom
1 Reception
72 m2
12 m2
This house was built in 1835, and still has a great deal of its original character and features. Entering through the old-fashioned gateway into the courtyard, the front door leads into an entrance area and up a couple of steps to the living room/kitchen with original open fireplace. A shower room is tucked away under the stairs, with the unusual feature of an old bread oven inside it! Stairs lead to the bedroom which is large and airy with a small balcony to the front overlooking the courtyard. Here the floor is wooden, and the high ceiling has exposed beams. Heating for the colder months is provided by the open fire and two electric heaters. Fully renovated in 1997, this is a great little house for holidays or those seeking the quiet life in a tranquil village setting.
Ref: 10247